What's in this article?
Safe And Reliable Illinois Motorcycle Shipping Services By A-1 Auto Transport
There are many different shipping process and ways to have a motorcycle shipped to Illinois, but why would you want to have it shipped there? Having a motorcycle shipped by assigned carrier will only save the mileage. It will keep your motorcycle safe, the air ride trailers get to dampen vibrations and it doesn't cost much at all.
Motorcycle shipping companies will take great care of your bike during shipment. With the variety of shipping options in the continental United States and the insurance offered for motorcycle shipment, one can easily take advantage of the motorcycle transport services offered in this third most populous city in the United State.
As a motorcycle enthusiasts make sure that before you jump on your bike to travel the highways of Illinois, that you are aware of the motorcycle laws and rules of the road made available on the online form. It is always best to be knowledgeable of this when going to another state and riding to your final destination.
Forms of Motorcycle Shipping Offered in Illinois
Some of the many motorcycle shipping methods can be found offered through Illinois auto transport companies. These motorcycle shippers know the importance of keeping your bike safe.
They will take great care of the motorcycle during shipment and many of them offer insurance Il Chicago service. Consider all of your shipping options.
Door to Door
Terminal to Terminal
Enclosed Shipping
Open Air Shipping
Crated Shipping
A-1 Auto Transport Ships Worldwide.
Get a Free, No Obligation to Buy, Motorcycle Shipping Quote.
Get my free quote now
or call us to do it for you:
A1 Auto Transport motorcycle transport services
A1 Auto Transport motorcycle transport services make motorcycle riding simple, safe and affordable. Our motorcycle transport services provide clients with hassle-free vehicle shipping, ensuring that motorcycle riders can travel without worry. We ensure that motorcycle owners have access to comprehensive motorcycle transport services, making it easier than ever for riders to experience the thrill of a motorcycle ride.
Our professional team is dedicated to providing quality service for every motorcycle shipment, offering care and attention unmatched by competitors. With A1 Auto Transport motorcycle transport services, motorcycle owners can rest assured that their cherished rides are in good hands from beginning to end.
Benefits of Motorcycle Transport Services
Motorcycle transport services provide a convenient, efficient, and cost effective way to accommodate motorcycle riders. With motorcycle transport services, motorcycle riders can have the flexibility of planning longer motorcycle rides and save on time-consuming trips to their destination.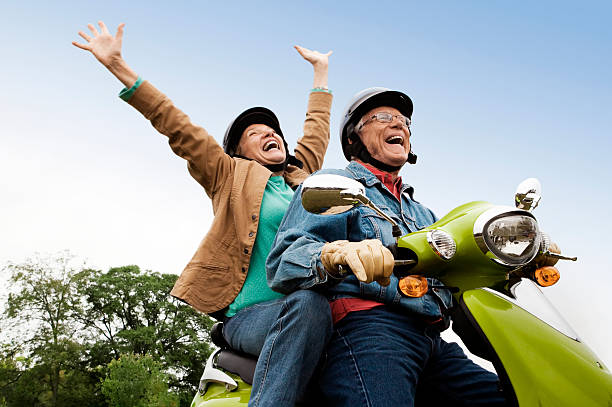 In addition to convenience and cost savings, motorcycle transport services also reduce stress on motorcycle riders by allowing them to travel without worrying about transportation or maintenance during the trip. With access to reliable motorcycle transport services, motorcycle riders can feel more confident and secure while they are exploring new places or attending important events.
Illinois Motorcycle Shippers
Midwest motorcycle enthusiasts looking for motorcycle transport services in Illinois can rest easy! Whether you're just taking a motorcycle ride across the state or hauling your bike to another part of the country, finding motorcycle shippers in Illinois is easy. Our motorcycle shipping experts are experienced in those long Midwest rides and understand how important it is to get your motorcycle where it needs to go without any hiccups.
Plus, our motorcycle transport services provide flexibility and convenience – so have a look at our selection of motorcycle shippers near you today!
Companies That Do Motorcycle Transport in Illinois
Montway Auto Transport
1400 E. Touhy Ave. #255
Des Plaines, IL 60018
(224) 220-0221
Stateway Auto Transport
401 S. Milwaukee Ave.
Wheeling, IL 60090
(847) 215-4724
American Auto Transport Chicago Company
Interstate 290
Chicago, IL 60605
(847) 956-8505
Auto Trans Group Inc.
1830 Elmhurst Rd.
Elk Grove Village, IL 60007
(866) 857-1746
Popular Destinations:
Bartlett
Buffalo Grove
Des Plaines
Harvey Park
Washington
Wheaton