What's in this article?
Alabama Heavy Equipment Shipping Services by A-1 Auto Transport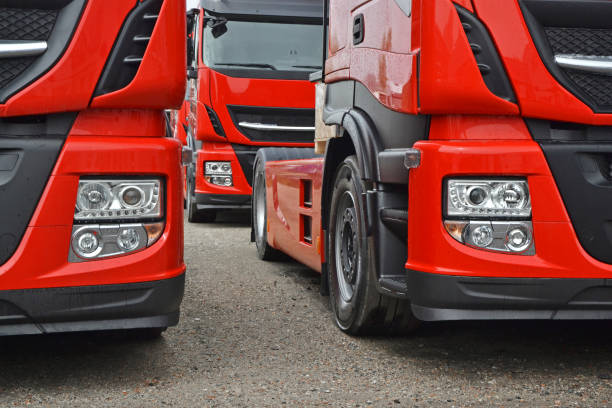 Need to ship heavy equipment? A reputable company like A-1 Auto Transport is here to assist you every step of the way. We're here to ensure Alabama companies gain easy access to high-quality heavy equipment shipping and hauling services.
A-1 Auto Transport specializes in heavy equipment shipping throughout Alabama and its surrounding areas. Using experienced heavy haulers, we are able to safely transport oversize loads and conduct heavy machinery transport through the seven major airports, six major interstates, ten tom waterway and many regional general aviation airports located within the region.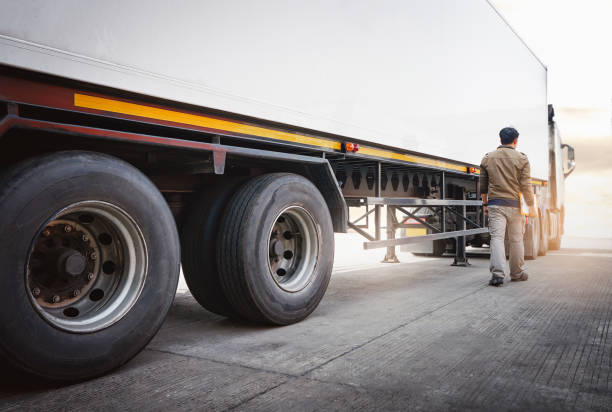 Furthermore, A-1 Auto Transport offers cargo insurance with every heavy load shipment traveling via heavy haul truck or by loading the heavy machinery onto a shipping container.
Our flatbed trailers can carry heavy hauls up to 70 feet long and our step deck trailers can carry heavy stuff up to max length of 53 feet. We provide exceptional services to our clients looking for an efficient delivery of their heavy equipment from any of the seven ports located along the Alabama River or Tennessee River as well as at any international airport in the United States. Choose A-1 Auto Transport for your heavy equipment hauling needs!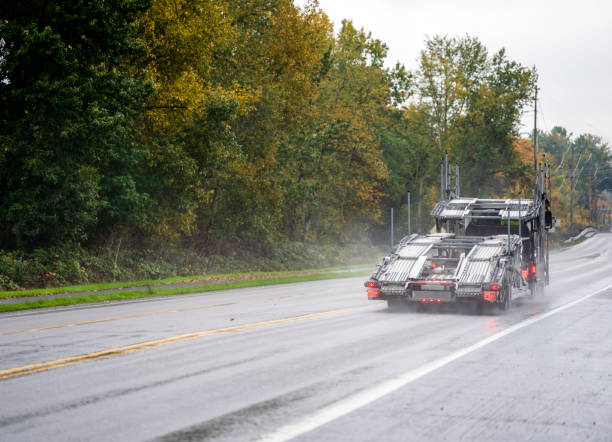 Alabama Heavy Equipment Pricing & Time To Ship Examples
| Shipping To/From Alabama | Cost | Distance | Estimated Time In Transit |
| --- | --- | --- | --- |
| Alabama to New Orleans | $703 | 402 miles | 3 - 5 days |
| Alabama to Cincinnati | $784 | 448 miles | 3 - 5 days |
| Alabama to Minneapolis | $1867 | 1067 miles | 4 - 6 days |
| Alabama to Omaha | $1641 | 938 miles | 3 - 5 days |
| Orlando to Alabama | $976 | 558 miles | 3 - 5 days |
| Kansas City to Alabama | $1316 | 752 miles | 3 - 5 days |
| Las Vegas to Alabama | $3295 | 1883 miles | 5 - 7 days |
| Charlotte to Alabama | $1251 | 715 miles | 3 - 5 days |
Get in touch with us for a free quote!
Insurance For Hauling Heavy Equipment In Alabama
Heavy equipment doesn't come cheap, so naturally, companies want to ensure their equipment is in good hands during the hauling and shipping process. Any reputable company that has such services must also have a legally-mandated level of insurance.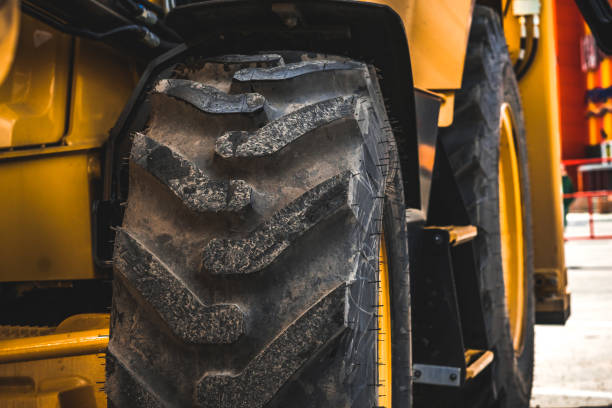 At A1 Auto Transport, we provide great insurance options for hauling and shipping equipment in Alabama. Though our team is properly trained, and we use the right tools and materials to ensure the process runs smoothly, our insurance options can offer you extra peace of mind. While risk is minimized, the insurance will protect your assets in the event something does go array, and ensure you are not suffering a financial blow because of it.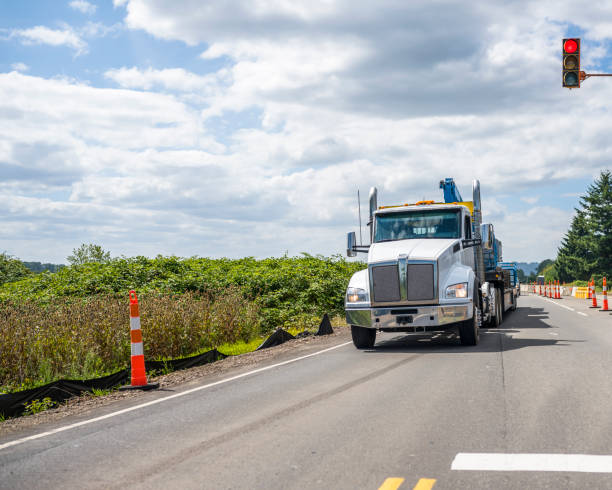 If you want to know more about our insurance options, our team members will be happy to give you all the details.
Types of Equipment We Ship
The type of equipment you ship can sometimes change the process, so it's important to work with an experienced company that can navigate the different requirements.
A1 Auto Transport can ship:
Tractors, combines, and farm equipment
Industrial equipment
Forklifts
Engines
Trenchers and scrapers
Pile drivers
And more!
Types of Shipping Equipment Used by Heavy Machinery Transport Companies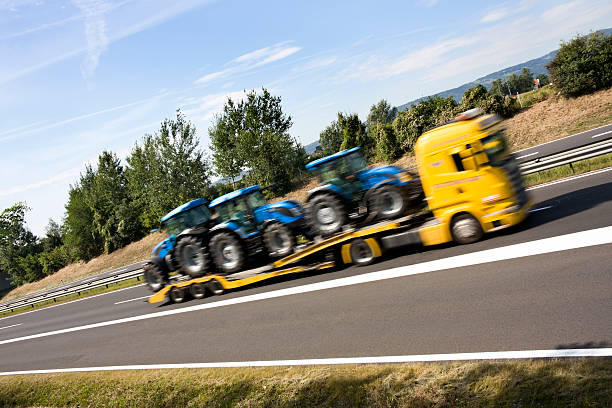 Heavy hauling services provide secure and efficient transport for large, oversize equipment and machinery. Heavy rigid trucking requires special hauling equipment and the drivers have special accreditation and skills to maneuver these vehicles safely. There are seven major airports in Alabama that specialize in heavy equipment shipping, enabling clients to ship their items quickly and cost-effectively.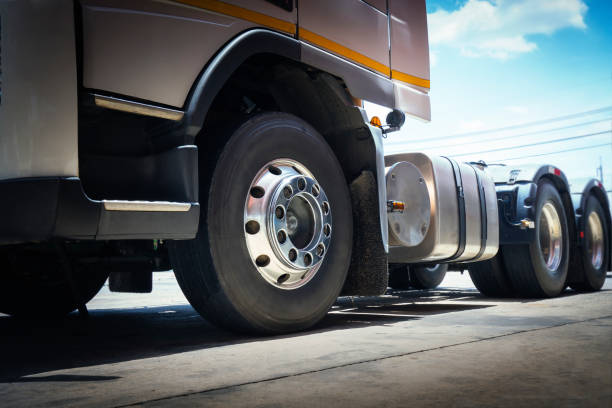 Heavy hauling companies provide a valuable service to businesses, transporting their heavy machinery and equipment across long distances throughout the US. Shipping companies have access to seven major airports strategically located around the country, as well as hauling services for oversize loads and heavy loads which require special accommodations. Specialized hauling equipment is used for these large shipments and can be customized depending on the size of the load and its cargo needs.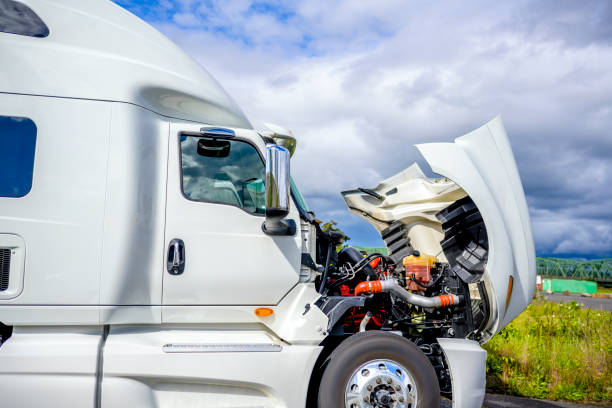 Various types of hauling equipment including standard flatbeds, enclosed trailers, multi-axle pathways, crane-assisted trucks, steerable dollies, lightweight & heavy hauler lowboys, hydraulic double drops are generally used by transportation companies in Alabama. Each type serves a different purpose depending on the individual requirements of the job at hand. These hauling equipment help ensure that each load is safely handled and delivered to its designated destination without issue.
Reach out to A1 Auto Transport now for a free quote, and let's start planning your Alabama heavy equipment shipping!
Factors to Consider When Selecting Alabama Heavy Equipment Transport Company
Reviews and Ratings
If you are looking for an experienced, reliable heavy equipment transport company in Alabama that offers convenient services, reviews and ratings can help narrow down your choices.
Rates
Rates vary depending on the weight of the equipment and distance of the shipment; this will be determined after contacting companies once reviews have been consulted.
Insurance
Shipping insurance is necessary to protect both parties involved in case risks occur during transit.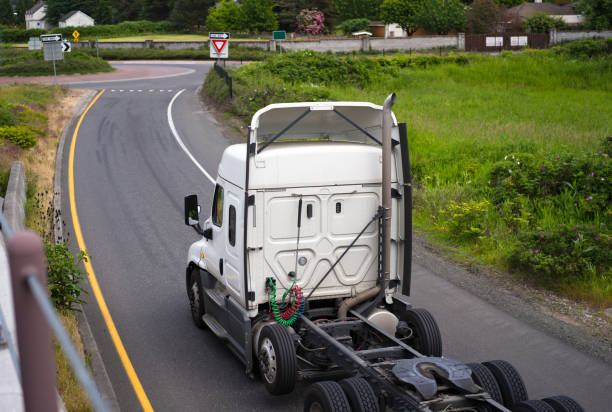 Location
Additionally, companies should also be located near one of the seven major airports or six major interstates in the area - Alabama River, Tennessee River, Ten Tom Waterway, Mobile Bay - and offer shipping containers, flatbed trailers and step deck trailers up to maximum length regulation.
Experience
Ultimately choose a company with experience who service all seven ports located across Alabama as well as nearby international and regional airports..