If you are looking to buy a boat, the first thing you have to do is decide what boat you want. Sounds simple right? It isn't that simple, and there are several different types of boats out there available for purchase. Some boats have different primary uses, while others are more for leisure. No matter the reason you need a boat, it is best to look at all of the options available for your independent needs.
Getting your boat home or to a marina after purchase can be done independently, or you can call upon a professional transport company to get your boat where it needs to go. A-1 Auto Transport offers all of the boat shipping options you need for your new boat.
How do I know what type of boat I need?
To figure out your needs when buying a boat, you have to figure out what the primary use will be. There are boats out on the market that is family-friendly, fishing-friendly, and even speed friendly. The first step is deciding how you will use it.
Boats come in all shapes, sizes, colors, and primary use. When you begin boat shopping, you need to ask yourself a couple of questions to help narrow your selection a bit.
Will this boat be used primarily for a family boating trip?
Am I getting this boat to go shipping with my friends?
Do I want something to speed around a lake?
Sure more questions will come and go while you are with a salesperson. They will try to steer you toward a specific style, but knowing what you are looking for when you go to buy a boat, you have a better chance of finding exactly what you want.
Ski and Wakeboard Watercrafts
Ski and wakeboard boats are often favored in terms of boat sales. These boats are the ones that get used for watersports. When you are out on the lake, these are the boats you will see speeding around pulling someone on a wakeboard or a set of skis. The most common use for these boats is watersports and day cruising. The average length of these boats runs from 16 to 28 feet. The engine is inboard with a sterndrive or jet. These boats are a lot more pricey than others out there. If you are looking for this style boat, they can range between $25,000 to $50,000. A nicer style can cost up to $75,000 or more.
Pontoon Boats
Pontoon boats are a flat style of boat that has a deck on top of it. These floats are long and cylindrical, allowing the deck to sit on top of them. You will see a lot of these boats being used for fishing, cruising, watersports, or hosting parties on their big decks. The average length of a pontoon boat can range from 16 to 30 feet. Higher-end pontoon boats with all the luxuries can run close to $50,000 and then trickle down to your used and lower-end ones that end up costing under $7,000.
Fishing Boats
The most common type of fishing boat used by anglers is bass boats. These boats are best for freshwater fishing. Most of the bass boats are equipped with high tech equipment and comfortable seating. Their length is around 16 to 22 feet in length. They are often only accommodating for four people maximum, including the captain. These boats are a lot higher priced than some of the other fishing boats on the market. These bass boats can run close to $25,000.
Bowriders
Bowriders are the epitome of leisure boating. They have a unique design, offering seats in the bow. These boats can be used for swimming, watersports, and cruising. The unique style of these boats makes them easy to spot on the water. When going faster rates of speed, the front of the boat comes out of the water. These are considered to be a flighty boat. The bowriders can range in their length, but on average, they are 16 to 28 feet long. These are not cheap boats. A decent standard model can run $15,000, but the higher-end ones cost close to $60,000.
High-Performance Boats
These boats are also called "fast boats" and can easily be identified by multiple external engines. There is nothing cheap about a high-performance boat. These boats are great for day cruising or racing. The length can range from 28 to 57 feet. These boats, uniquely customized, can cost up to $1 million. The middle range can be around $300,000. It is even possible to find these styles of boats used for $100,000.
Yachts
Yachts are fancy boats. If there is an amenity you want on a boat, a yacht can get it for an additional price. The boats are often larger, which means they come with a heftier price tag. Celebrities often buy yachts that are worth millions of dollars. Cheaper, smaller, and older yachts can run around $30,000.
Cabin Cruisers
The boats that are like a yacht and offer basic amenities are called cabin cruisers. These cabin cruisers are great for overnight or weekend boating trips. They are great for cruising or long fishing trips. These smaller boats can range in the $30,000 price range, which is a lot less than a yacht and primarily serves the same purposes.
Sailboats
A sailboat is a smaller boat that is propelled partially or entirely by sails using the wind. Most sailboats are only fitted with an engine as a backup precaution. The basic sailboat designs, used primarily for sport and leisure, can cost as low as $10,000. The more extensive and more pristine types of sailboats will run hundreds of thousands of dollars but are a lot larger.
Personal Watercraft
When you are looking for personal watercraft, think jet ski. Most of these are less than 12 feet in length and only seat one to two people. These are great for short and thrilling rides on the water. Depending on the style, features, and quality of the personal watercraft, they can range in price from $5,000 to $20,000. Personal watercraft often come with more risk than those of larger boats due to their instability and flipping potential.
Inflatable Boats
Inflatable boats are great for travelers who like taking their boats with them. Different shapes and sizes of inflatable boats can accommodate boats that can seat one up to six. These boats are inflated and have sides and a bow made of flexible tubing filled with pressurized gas. Smaller boats can cost $150, and higher-end models can cost up to $10,000.
How can I get financing to buy a boat?
There are many ways to get financed to buy a boat. Boats can be expensive, and finding the right financing option can be a struggle. Make sure that when you decide to finance for a boat, it is for THE boat that you want.
Financing a boat can be done in one of three ways:
Arrange the financing through the dealer you are buying the boat from
Take a loan out from the bank you use
Get a loan from a lender who specializes in marine financing programs
Requirements for Boat Financing
Most people will generally work through the boat dealer to get financed. Most of these dealers have experience with getting people financed for marine vessels. Other times people will take out a second mortgage because the rates are better and buy the boat for cash instead of financing a second item. In any circumstance, the financing option used needs to work for the boat you want.
Requirements for getting boat financing are a lot like qualifying for a car loan. Lenders are going to look at things like:
Credit rating
Debt to income ratio
Net worth
Employment status
Homeownership or rental status
Credit scores that are 700 or above are going to be easier to finance than a 580 score. You can expect that the higher your credit score, the lower the payment and vice versa. Boat financing has evolved a lot over the years. Even if cash is an option to buy a boat, people are beginning to look into the more expensive boat options because financing terms are capable of being extended up to 20 years.
Do I need to get boat insurance coverage?
Boat insurance coverage is only required by law in two states, Arkansas and Utah. Both states require different kinds of mandatory coverage. Other states only require coverage at the personal boat owner's preference.
Arkansas and Utah are the only states that require boat owners to carry specific boat coverages. Arkansas requires that the policy provides at least $50,000 of liability coverage, and operating personal watercraft is illegal without it. 
In Utah, the owners of motorboats and personal watercraft are required to have owner and operator liability insurance when on any Utah water source. Any boats with an engine less than 50 horsepower or airboats are exempt. Operating a personal watercraft is illegal without coverage.
Minimum Utah coverage requirements are:
$25,000 bodily injury per person
$50,000 for bodily injury if multiple people are injured
$15,000 property damage
Coverage Options
In most circumstances, marinas and financial institutions may require boat owners to carry at least a minimum coverage. Liability is the minimum plan available for a boat. Many other different types of coverage available may be worth looking into, especially if your boat is worth much money.
Property damage liability

Property damage liability insurance coverage will cover the cost of any damage that happens after an accident you cause. This will also help payout when you damage someone else's boat, and it is your fault.

Collision damage

If your boat or personal watercraft is damaged in an accident, collision insurance helps with the cost to repair or replace it, minus the deductible.

Bodily injury liability

If you are found responsible in a boating accident, bodily injury liability coverage is the coverage that pays out injuries to other people who are involved.

Hull coverage

The hull coverage covers damages that occur to the hull, trailers, motors, equipment, and accessories of your boat. These claims usually include fire and windstorm damages.

Fuel spill liability

A separate policy provides coverage for fines that may occur when an accident occurs, and fuel is accidentally spilled.
How expensive is boat insurance?
When it comes to boat insurance, you will find that the prices of coverage will vary. Multiple quotes will need to be done to get the best pricing and coverage that works for you and your boat.
Tips to make sure you are getting the right coverage for your money:
Only buy what you will need and use
Choose which policy style is right

Agreed value versus cash value

Boating safety course for discounts
Pay extra for safety gear, and it may provide discounts
Bringing Your New Boat Home
After you buy a boat, getting it home or to a marina may be a little bit complicated. The reason for this could be because you haven't purchased a boat trailer yet, or you don't own a truck to haul it and a trailer. Maybe the situation is that you aren't comfortable towing a brand new boat, just yet.
If you plan on using a professional company to transport your boat, you will need to start by getting boat shipping price quotes. Make sure that these transport companies can handle the accommodations of a new boat. If the transport company does not handle boat shipping, move on to the next one. 
Handling the arrangements for a new boat can be a significant undertaking. If you aren't sure what you need to complete the task of moving the boat, calling upon a professional transport company that can help you with the execution of the task at hand.
Don't worry. You aren't the first brand new boat owner who has had the same problems. A-1 Auto Transport offers transport options for your new boat. Our skilled and expert shipping experts can get your new boat to your home or the marina of your choice. If you have bought a new boat, call A-1 Auto Transport for your quote and guidance today.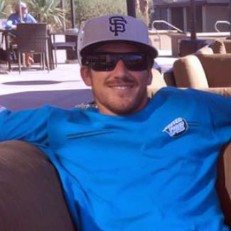 Joe Webster began his journey in the auto transport field by attending the University of Southern California (USC), where he graduated with a Bachelor of Business Marketing.

After college, he started his career in the auto transport industry from the bottom up and has done virtually every job there is to do at A-1 Auto Transport, including but not limited to: Truck Driver, Dispatch, Sales, PR, Bookkeeping, Transport Planner, Transport Manager, International Transport Manager, Brokering, Customer Service, and Marketing. Working with his mentor Tony Taylor, Joe Webster has learned the ins and outs of this industry which is largely misunderstood.

With over 30 years experience in the industry, we've been helping people ship their vehicles, motorcycles, RV's, heavy equipment, household goods and more across the country or overseas without a hitch. Ask us anything.