What's in this article?
Car Transport California Near Me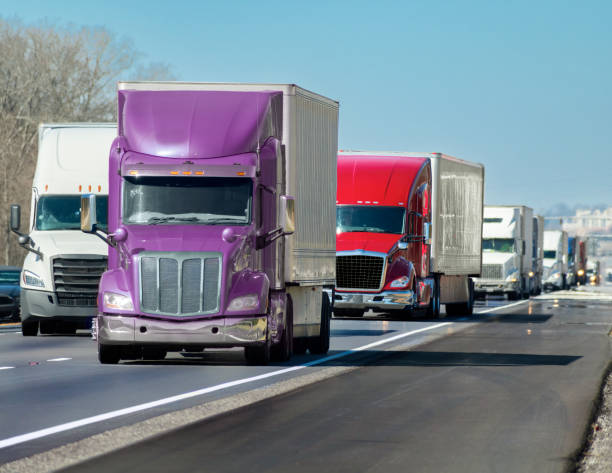 The Golden State is home to some very important American mainstays: Hollywood, the Golden Gate Bridge, Long Beach, some of the most beautiful beaches, west coast mountain scenery on this side of the world, and a vast and diverse mix of towns/major cities. About a quarter of California's population resides in Los Angeles, with famous spots like Mojave Desert, Hollywood, and Long Beach. Thousands, if not millions of people, relocate to California each year, and it's easy to see why. Commerce is booming, new businesses open every day, and the entire state is one big draw for tourists. California is the most populous state in the US, with a population of over 38 million. Therefore, California vehicle transport is equally big since people want to get around whether they are visiting or relocating for good.
California Car
Shipping

Cost & Time To Ship Your Car Examples: California Car

Shipping /Transport
| Shipping To/From | Cost | Distance | Estimated Time In Transit |
| --- | --- | --- | --- |
| Los Angeles to San Jose | $340 | 340 miles | 2 - 4 days |
| San Diego to Phoenix, AZ | $355 | 355 miles | 2 - 4 days |
| San Francisco to San Diego | $377 | 502 miles | 2 - 4 days |
| Portland, OR to Los Angeles | $723 | 964 miles | 3 - 5 days |
| Los Angeles to Houston, TX | $929 | 1548 miles | 5 - 7 days |
| Louisiana to California | $1141 | 1901 miles | 5 - 7 days |
| California to Illinois | $1042 | 2083 miles | 6 - 8 days |
| Michigan to California | $1201 | 2402 miles | 7 - 9 days |
| New York, NY to Los Angeles | $1116 | 2790 miles | 7 - 9 days |
| California to Miami, FL | $1180 | 2950 miles | 7 - 9 days |
*Prices and times are estimated. They can vary depending on the season and what type of vehicle you are shipping.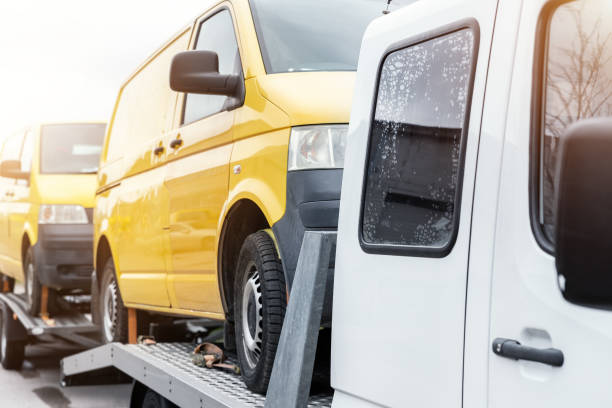 California Vehicle Transport
Companies Near Me - Car
Shipping
Companies California
Are you looking for auto transport services near you in California? Did you realize that it's almost 800 miles just to drive from San Diego to the California/Oregon border? It would take around 13 hours to travel from Chicago to Santa Ana, California, via San Diego, the Los Angeles area, the Mexican border, and other major U.S. cities. We provide everything you need to confidently send your car either within the state or to another country. Our car can be shipped to California with the help of our specialists, logistical teams, and regional offices, specializing in California car shipping..
Tips For Using California Cross Country Car Transport
Companies
Since many people use their vehicles and trucks to relocate or visit Cali, there are several options to keep in mind regarding the best vehicle transport companies.
Get California car shipping quotes and compare the shipping cost to California to another state:
Since the state is so massive, you need to get quotes from the best car carriers companies and places nearby where you plan to be, always looking for seasonal discounts and specials to save you cash. Car transport companies in are situated around the state, and many have multiple offices. Be sure to check the BBB accredited review of any shipping company that you plan to use for California car shipping services. Online vehicle shipping reviews can bring you some insight on which companies are good and which car companies you should steer clear of.
Prepare your automobiles for the long haul:
Particularly if you want to ship a car from the other side of the country, check your fluids and make sure your car has enough gas to get where you are going on the other end of the trip. This is important since it will be making quite a long haul for purposes.
Pinpoint a good drop-off delivery point that is easily accessible to where you are headed:
If you are scheduling for terminal-to-terminal California automobile transport, make sure that the terminal of your choice is near the area you plan to be once you arrive in the Golden State.
The shipping quotes are based on many factors, including weight, vehicle size, season, type, and choice of Ca automobile transport services. California auto transportation ensures that you can ride up and down the Pacific Coast Highway in your vehicle without worrying about returning a rental car or borrowing someone else's car for the journey. As you feel the ocean breeze and get from one point to the next in this massive state, you'll be thankful that you utilized California transport for your car transport needs. Compare prices offered by our company and get an instant quote of your California Auto Transport cost.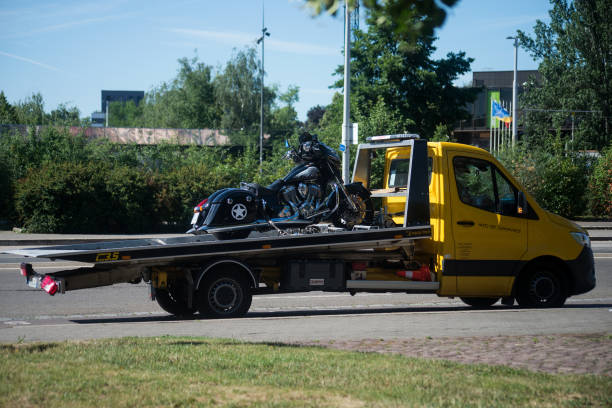 Visit the California Department of Transportation website for more information on shipping your automobile to California.
Long Distance Auto Transport to/from California - Car Transport To California
Moving to another state for studies or a new job and you want to ship a car along with you may help you adjust faster. However, make sure your vehicle complies with your new state's regulations. You may also need a new driver's license if you're moving permanently.
If you're moving abroad, the above is just as important. Your car transport service company may have information on these issues, so consult with them before the move. Settle on a car shipping budget and think of how and when you'd like to transport your car, so the conversation runs smoothly. If you find any of this difficult, call our office, and we will guide you through each step of the auto shipping services we render.
International Auto Ship from/to California
Depending on the country you're moving to, you may need the help of a car transporter and a ship to move your automobile. Planes are also an option, but they're usually too expensive, while trains are limited in the places they can reach.
A1 Auto Transport can help you with the entire process, including dealing with customs, providing a carrier to pick up your car, booking a ship to take it overseas, and selecting another carrier to take it to its destination from the dock.
All you have to do is prepare the necessary paperwork and follow our instructions. We also recommend you check the import taxes of the country you're moving to. Some countries charge as much as the car's value to discourage foreign vehicles from coming in.
Cheap Car Transporters in California - Looking For The Best Auto Transporting California?
Our rates are usually reasonable for anyone with seasonal offerings, special discounts, and a time-tested transportation system. However, if you're facing financial difficulties, here's how you may lower them further.
Use one of our open carriers for your shipment. Although enclosed carriers are safer due to the car being covered during transportation, open transport is the best option for most shipments. An occasional pebble or bad weather may damage the paintwork slightly, but this is a risk your car faces every day you drive it.
Another way to lower costs is by using our terminal to terminal option. You will have to drive or transport your car to a terminal and pick it up from another near your destination, but it is much cheaper than door-to-door service.
If your car is broken, you may be able to get a friend to tow it. If for whatever reason, you can't get to one of the terminals, you can opt for a door to terminal or a terminal to door service.
Transporting Classic or Luxury cars in California
Bringing a luxury or classic car to California may damage it if you choose the wrong transportation method. Although open trailers are perfectly safe in most cases, unpredictable road and weather conditions may result in bumps or scratches on your vehicle.
Fortunately, cars transported with the enclosed car haulers are protected from outside elements (road debris, rocks, dust, bugs, rain) by the sides and top of the trailer. Your antique, exotic, classic, or luxury vehicles will arrive in the same state when they were picked up.
California Vehicle Transportation Services Special Discounts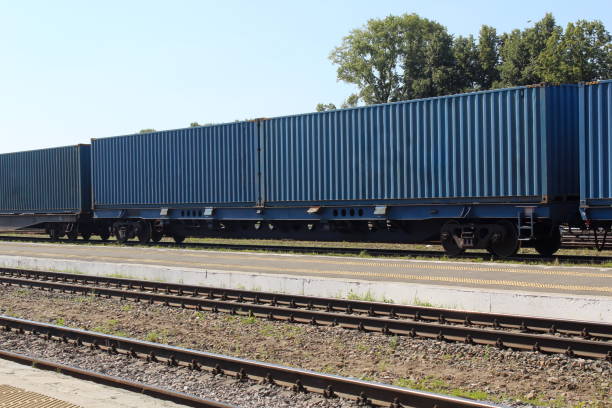 Special discounts are offered to all seniors and students that choose to transport with our car carriers. Military members are honored as well with a preferential cost if they wish to use our services. You may also benefit from a seasonal discount even if you're not from the groups mentioned above.
California Car Shipping/Auto TransportSafety Measures
During transport, your car is protected through several safety measures:
The vehicle shipping carrier is designed not to allow cars to move while on it.
Beams and other vehicles protect them from the elements and road debris.
Due to the higher ground clearance on the top rows, there're fewer chances of pebbles flying into them.
If you want complete protection against the elements, you can opt for our enclosed carriers. However, even on an open one, your car will reach your destination much safer than when driving it.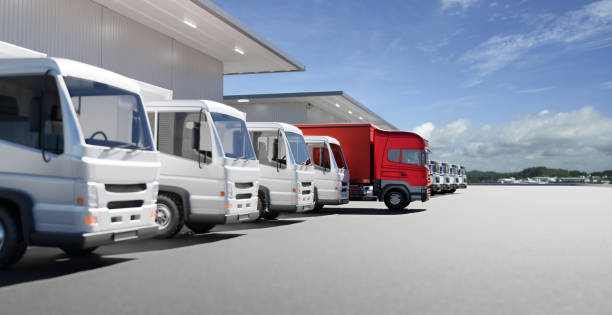 Services And Information
A-1 Auto Transport Ships Worldwide.
Get a Free, No Obligation to Buy, Auto Shipping Quote.
Get my free quote now
or call us to do it for you:
How to Request the Cost to Ship Estimate
Our website contains an online form our clients can use to estimate the cost. Though they aren't many, all the fields must be completed, and they don't take much time to fill in. Follow all the steps, and we'll send you a free quote soon.
Some past customers have saved as much as 15% on car shipping by calling our office directly. The number is in the upper right corner of the screen. We're available anytime, so don't hesitate to contact us.
California Auto Transport Companies Directory - The Best Vehicle Shipping Companies California Has To Offer
Am Pm Auto Transport
If you plan to take a spin to see the stars, allow Am Pm to ship a car for you, so you can make it happen on your terms. This California auto transport company offers all types of transport options for vehicle shipping.
2870 Los Feliz Pl. #101 Los Angeles, CA
877-241-2676
Nationwide Transport Services, LLC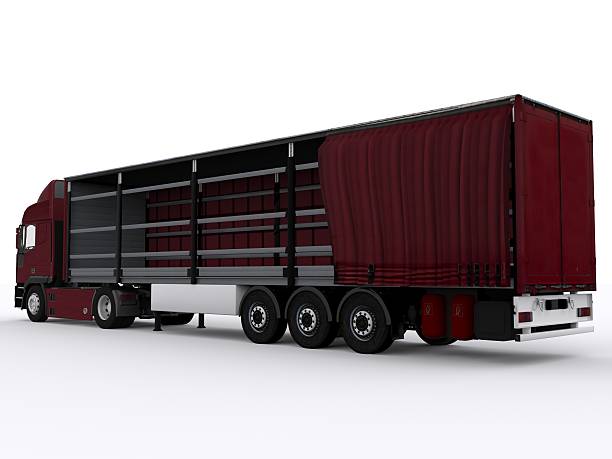 National transport service with offices in the Los Angeles California region, this company might be optimal for you if you have plans to move your car, you need a company with offices where you are starting from and where you are going
3183 Wilshire Blvd Los Angeles, CA
877-278-3135
Lepke Auto Transport
Lepke car shipping company has been in the business for quite some time and has a high customer satisfaction rating and diverse California auto shipping options. With this company, you can ship your vehicle in or out of California.
445 South Figueroa Street #2700 Los Angeles, CA
877-733-3479
Global Auto Transportation
Global offers all auto shipping types and is a fully-insured company that provides transport for dealerships, individuals, and online car buyers alike, helping cars to move in and out of California, depending on the need. Will ship vans, SUVs, boats, motorcycles, and more.
2870 Los Feliz Place Los Angeles, CA
818-476-5005
First Class Auto Transport, Inc
First Class offers first-class friendly drivers and some of the most affordable auto shipping rates in the industry. This is a perfect option for those that need a top-rated auto transport company at a cost they can afford. The car shipping company ships all makes and models throughout the continental United States.
2202 South Figueroa Street Los Angeles
(800) 405-2494
San Francisco Auto Transport And Car Shipping Service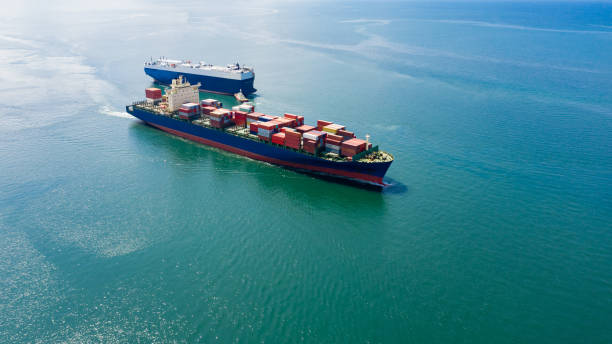 Getting around San Francisco Bay area is no easy task, much less if you try to get your vehicle in or out. You might not know where to start when transporting your vehicle into the Bay area, but San Francisco Auto Transport does and can help you get the job done.
268 Bush Street San Francisco, CA
415-230-2089
Elite Auto Shipping
Elite California Shipping is just as the name implies; this company specializes in shipping cars of all types, but specifically classic and custom cars requiring an extraordinary handling level when engaging in California automobile shipping.
200 Sagamore Street San Francisco, CA
415-707-3794
Pavel & Sons Auto Transport
Family-owned and operated, Pavel and Sons provide California car shipping of all types, including enclosed and can ship vehicles in and out of the state.
7612 Glenmont Way Antelope, CA
916-476-8331
Berkfield Auto Transport
Beckfield is a long-standing California automobile transportation organization in the Sacramento area. This company is insured and prides itself on a long record of first-rate customer service. Offers military discounts.
7324 Bradshaw Rd. Sacramento, CA
916-769-6000
Tow Auto Transport
If you need your vehicle shipped and would like transporting quotes that offer a variety of ways in which to do so into or out of the capital city of the state, then this might be your chosen company in which to do so.
8876 Vintage Park Drive - Sacramento, CA
877-574-3576
California Car Registration
To register a car in California, there are a few basic steps you must follow:
Go to the DMV office in California.
Have your smog certificate and ownership proof with you.
Prepare your car insurance and ID.
Complete the 343 REG Form (registration and title application).
Pay the needed taxes and fees.
If you've just moved to California, you have 20 days to register your car. You are a California resident as soon as:
You get employed in the state.
Ask for a tax exemption on your CA home.
You lease or rent an apartment or home.
You send the state an application for a document, like voter registration, driver's license, etc.
You enroll yourself or your children in high school, grade school, college, etc.
Military members who live in another state and their families are exempt from these rules.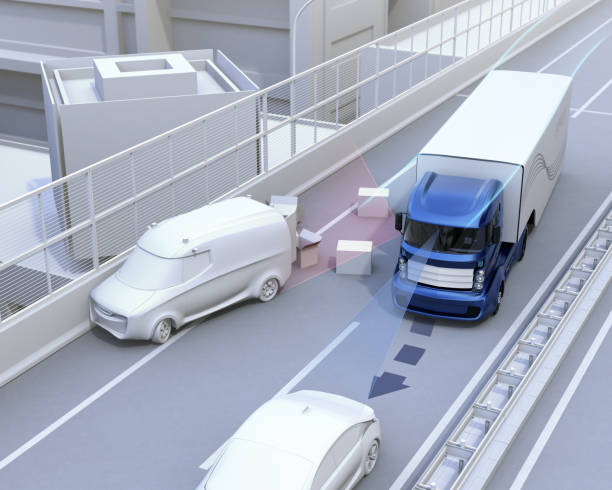 If you've become a resident of California and wish to register a car, you must go to the DMV with the following:
343 REG Form (a registration and title application) signed and containing the lienholder's information (if there is one).
4008 REG Form must be completed if you have a commercial automobile.
4017 REG Form must be completed if you're registering a trailer.
Vehicle insurance proof.
If you are moving a title to CA, you must provide it as well.
Registration from your home state.
If necessary, a weight certificate.
If needed, an emissions and smog certificate.
All taxes and fees must be paid.
An employee of the DMV will inspect your car physically and check the VIN. Upon successful registration, you will be provided with the registration stickers, certificate, and license plates.
The registration process differs when you buy your car from an individual. Turning a non-transferable car registration into a transferable one is another process altogether.
Dealership Purchased hgfhyffRegistration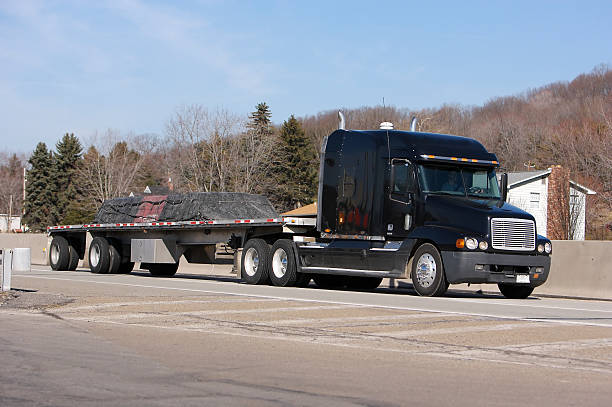 The car dealership usually handles the registration documents in your stead. They will also provide a temporary certificate to use until you receive the official registration. License plates may be issued or not, depending on each dealership's process.
Individual Purchased Car Registration
A car bought from private individuals must be registered within ten days. You must go to the DMV in your local area and provide the following:
The title of your car
Demeter reading if your car is a decade old or less
A complete 227 REG Form if you do not have the car title
A smog certificate for vehicles older than four years. The certificate is valid for just 90 days. If the registration was renewed for two more years before selling you the vehicle (within a 90-day margin), you don't need a smog certificate.
A 343 REG Form
Taxes and fees.
Changing Registrations From Non-Transferable to Transferable
If you cannot provide ownership proof on a vehicle from another state that you're trying to register in CA, the registration you receive will not be transferable. Because of this, such a car cannot be transferred, sold, or received a car title in California.
To convert your registration into a transferable one, you must go to the DMV office with the following:
The current registration.
The car's last title.
A complete a 227 REG Form or speak to the DMV if the car was not titled originally in California or if you're not the original owner.
A registration or title application and a sale bill if the car was bought from an individual.
An odometer statement for a car younger than a decade
A smog certificate if required
If the car registration should be renewed in 30 days or less, you must pay the renewal fees.
You must pay outstanding citations and the transfer fees if they apply.
Registration for Military Members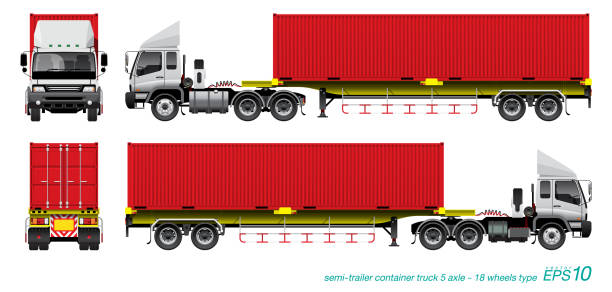 The process for registering a vehicle differs if you are in the military. This depends on whether you are or aren't a California resident.
Non-residents: If you're stationed in CA as a member of NATO or the United States Armed Forces, you and your family do not have to register your vehicles in California. To drive legally, you must have the following:
Auto insurance from California
License plates from your last /state
Registration in your spouse's or your name
Registrations made in another state must be properly renewed where they were first issued in. You may be exempted from paying a fee for the car license if you register it in California or you bought it there.
Non-military Residents of California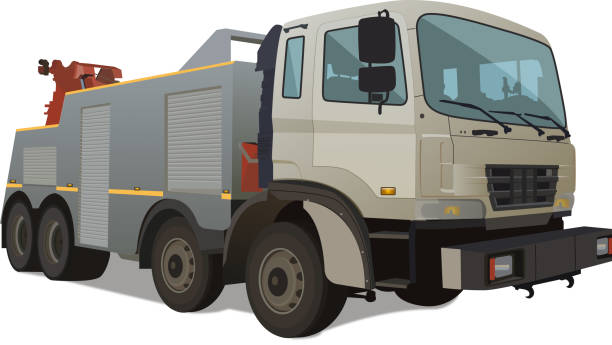 If you're stationed in another state, you may register a vehicle there. Upon your return to California, you can register it back.
If you're stationed in California, regardless if you're a member of the same state or not, you may receive a fee exemption on your car license. To get it, go to the DMV in California and complete a 5045 REG (for military members) or a 5046 REG form (for NATO members).
Members of the military with a California residency stationed in another state may not benefit from a fee exemption for their automobile license.
California Auto Transport Registration Fees
If you went to a dealership to buy your car, fees and taxes would be included in the registration fees. If it was bought from an individual, you must pay them yourself at the DMV in CA.
Fees for late registration
You must register your car at most 20 days after your residency was established. If you are late, you will have to pay additional taxes. If you've bought a car from an individual, you must register it within ten days or risk having to pay extra fees as well.
California Smog Inspections and Checks
Most automobiles in CA must go through such an inspection before they can be registered. In some areas, smog inspections must be done on a two-year basis. Instead of a certification from the smog inspection, new vehicles must pay a yearly $20 fee for smog reduction in the initial six years of being registered.
Weight Certifications in California
To register certain trucks and pickups in CA, you need a weight certificate obtained from a mover with a car scale, or you can use a public one instead. Weighing your truck requires the payment of a fee that differs from one location to another and according to your tuck's unladen weight.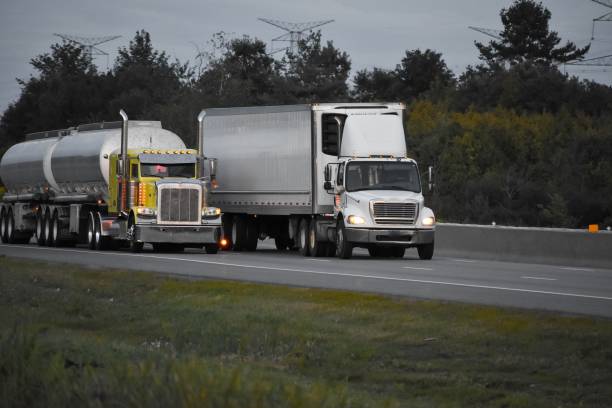 A weight certificate is needed for commercial trucks whose operating weight is less than 6001 pounds. A 256 REG Form must be completed to estimate its weight.
A weight certification is not needed for:
Pickups and trucks are registered in CA if the registration shows the truck's weight
Pickups and trucks, when empty, weigh less than 6001 pounds
2-3 axle trucks that weigh more than 10000 pounds
License Plates in California
License plates and registration stickers are mandatory in California. The plates will go to the new owner when the car is sold unless the seller specifically expresses his will to keep them.
Other California Resources
California.gov - official government website for the state of California.
California Wikipedia Page - everything you need to know about the state of California.
The University Of California - The ten campuses of the University of California open their doors to all who work hard and dream big. Through its teaching, research, and public service, UC drives California's economy and leads the world in new directions.
California State Parks And Recreation
California On Craigslist - local classifieds and forums for jobs, housing, for sale, personals, services, local community, and events.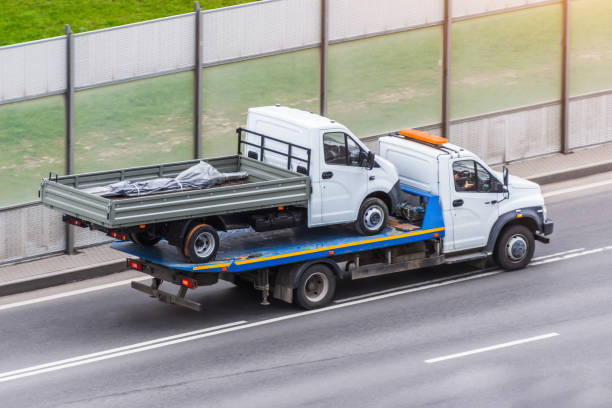 Related Information & FAQ
Frequently Asked Questions
How do I ship a car to or from California?
While shipping a car may seem complex, it's not much different than sending a package. First, determine where you're shipping the car from and where it's going. Is this Los Angeles, San Jose, Sacramento, or somewhere outside of California? Next, contact A-1 Auto Transport for a free, no-obligation quote—just call 888-230-9116 for help. Then, we'll take care of everything else, and your car will be on its way.
What extra services are available for shipping my car to CA?
In most cases, your car will be transported in an open trailer to be exposed to the elements. For brand new or very valuable vehicles, you may want to choose an enclosed car shipping option for upgraded protection. Also, many of our customers select door-to-door service for extra convenience and the ability to set specific pickup and drop-off times. 
How much does it cost to ship a car to or from California?
The cost to ship will vary greatly based on the distance and type of vehicle. For example, shipping a compact sedan within California (from Los Angeles California region to San Francisco) might run around $350. On the other hand, sending a large pickup truck from San Diego to Norfolk, Virginia, could cost about $1,200. Contact A-1 Auto Transport advisor for complete details or request a free online quote.
Are there any cost-saving options for shipping my car?
Absolutely. Know that your vehicle will always be handled with the utmost care and professionalism, so saving money involves flexibility with time or distance.  One way is to take advantage of standby shipping, where you wait a few extra days for an available shipment slot in exchange for a reduced rate.  Also, consider using terminal-to-terminal service. Instead of door-to-door delivery, you drop off and pick up your car at nearby freight terminals. 
How do I prepare my car for shipment?
Getting everything ready to ship a car involves a few simple steps that will easier process.
Clean your car:  Just before shipping, thoroughly wash your vehicle. This will make it easy to identify any pre-existing scratches or dings.
Fix loose parts:  Any loose exterior items like trim or an antenna may get damaged during transport, so remove or secure these things.
Check running condition: Ensure the car is in good operating order, with no surprises during transport. This includes checking tire pressure, battery condition, and that there are no engine or transmission leaks.
Reduce fuel tank:  During shipping, your car will only be driven very short distances, so be sure that the fuel tank is only one-quarter full.
Remove valuable items: Before shipping a car, remove any costly gear not integrated into the vehicle, like separate GPS or audio devices. At the same time, remove parking passes and any vital documents. Importantly, pull out any toll transponders, so there are no unexpected charges during transport.
Have extra keys: During the hand-off of your car to the transport company, provide one set of keys and keep the second set as a backup. If you don't have duplicate keys, have these made up before shipping a car.
Take pictures: Take a full set of exterior and interior photos of your car at the hand-off. This will record the pre-existing condition of your vehicle and serve as a baseline in case anything unexpected happens during shipping.
How long will it take to ship a car to or from California?
Shipments within California or the Southwest typically take two to four days. A cross-country delivery usually runs seven to ten days. Remember that car shipping to or from California depends on the weather, and the time of year may affect this time frame. 
Who regulates car shipping companies in California?
In California, car shipping companies are regulated by Motor Carrier Services, which is a division of Caltrans/Department of Motor Vehicles.
Additionally, auto transport companies that operate in multiple states or with larger vehicles are also regulated by the U.S. Department of Transportation/Federal Motor Carrier Safety Administration.
How can I check a California car shippers license?
In California, car shipping companies are regulated by Motor Carrier Services, Caltrans/Department of Motor Vehicles division.
Additionally, California auto transport companies that operate in multiple states or with larger vehicles are also regulated by the US Department of Transportation/Federal Motor Carrier Safety Administration.
How do I file a complaint against a California auto transport company?
For complaints about an interstate car shipment or with a company that uses larger vehicles (over 10,000 lbs), contact the US Department of Transportation.
You can also reach out to the California Bureau of Household Goods and Services.