What's in this article?
Car Shipping Louisiana
Louisiana is most well-known for letting the good times roll during the Mardi Gras festivities at the beginning of the year in New Orleans. However, there is much more than meets the eye in the Creole State, from amazing BBQ found in Baton Rouge to beautiful, scenic settings along the bayou around the coastal surrounding areas of Bossier city.
Louisiana car transport gives those visiting this state a chance to experience numerous facets of it, from cruising along the countryside to trolling around downtown New Orleans, and peeking in and out of the funky boutiques and dining on beignets.
Cost & Time For Louisiana Car Transport Services Examples
| Shipping To/From | Cost | Distance | Estimated Time In Transit |
| --- | --- | --- | --- |
| Shreveport to New Orleans | $327 | 327 miles | 2 - 4 days |
| New Orleans to Atlanta | $469 | 469 miles | 2 - 4 days |
| Austin to New Orleans | $383 | 511 miles | 2 - 4 days |
| Louisiana to Miami | $601 | 1002 miles | 4 - 6 days |
| Washington to Louisiana | $969 | 1160 miles | 4 - 6 days |
| Louisiana to Massachusetts | $953 | 1588 miles | 5 - 7 days |
| Nevada to Louisiana | $1095 | 1825 miles | 5 - 7 days |
| Louisiana to San Jose | $1018 | 2035 miles | 6 - 8 days |
| Portland to Louisiana | $1190 | 2380 miles | 6 - 8 days |
| New Orleans to Seattle | $1044 | 2611 miles | 7 - 9 days |
*Prices and time for Louisiana auto transport are estimated. They can vary depending on the season and what type of vehicle you are shipping.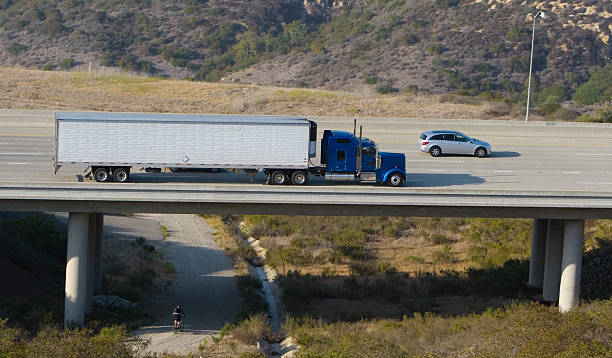 Auto Shipping Companies Near Me
Looking for auto transport companies near you in Louisiana? Did you know that if you headed northwest from New Orleans today by car, you would end up in Seattle almost 40-hours later? That doesn't include stopping or taking a well-needed break. If that sounds insane, we would have to agree, which might mean you need help in transporting your vehicle. No matter where your destination is, our professional drivers can get it there safely.
Tips For Using Louisiana Vehicle Transport Companies
When you are looking to book Louisiana auto shipping services, keep a few key tips in mind.
Consider the time of year: If you plan to book Louisiana auto transport with a car transport company around Mardi Gras, then prepare to pay a higher price for shipping a car. This is because coming into or out of New Orleans at this time of year is infinitely more challenging than doing so at other times of the year. There is a huge influx of tourist activity throughout the Mardi Gras season, so keep that in mind when booking La auto transport firm.
Determine the places you want to see: Let's face it: even if you transport your car into Louisiana during your stay in this fun-loving southern state, you still need to know where you are going and make sure your vehicle is capable of taking you there.
Consider rates when choosing a Louisiana auto transport company: Above all else, take steps to ensure that the car shipping company of your choice is capable of getting your vehicle to whatever location in Louisiana you need your automobile shipped at an affordable rate. After all, you are paying enough out of pocket to visit or relocate; so you need the best possible rate for your transport services. Check the instant quote details before shipping a car. You can also find car shipping quote with damage free guarantee offered for personal as well as commercial vehicles.
Whether you are letting the good times roll and dining on authentic Creole fare or navigating the beautiful shores of the bayous around the state, having Louisiana auto transport to get your auto in and out of the state makes getting around a breeze.
Visit the Louisiana Department of Transportation website for more information on Louisiana auto transport services.
Long Distance Car Shipping to/from Louisiana
Requests to transport cars across long distances are the norm for us. So we can fit your automobile regardless of where you are starting from or where you are going. Car shipping companies typically employ open or enclosed carriers however they may occasionally resort to ships.
Trains are restricted in their service region and air travel is too pricy for the majority of their customers. They are also notoriously challenging to schedule. As a result transport services rely significantly on ships and carriers to carry automobiles The car shipping company drivers can deliver your car to any location within the United States or any of its surrounding nations.
International Auto Shipping from/to Louisiana
Although we can ship you car internationally by train and airplane, most customers prefer carriers and ships due to their lower price and convenience. They are much easier to book, and although the car shifting can take longer, this is not a problem for most customers.
Within these auto transport methods, you can choose further between RoRo and container shipping for the sea voyage, La car hauling services and between enclosed and open car transportation on land. These La car shipping services also have their pros and cons. RoRo and open carriers are the cheapest shipping options, while with enclosed auto transport, trucks and containers offer more benefits for auto transport.
Cheap Car Transport Services in Louisiana
The best way to lower Louisiana auto transport costs is by using open car carriers, terminals, our seasonal offerings, and if you qualify, our discounts.
Open porter are more common in the transport industry than enclosed ones. The latter arrives faster at its destination and offers more protection against the elements and road debris. Because of this, the price is higher for Louisiana car shipping.
However, open carriers are very safe, and although they arrive slower due to delivering more vehicles at a time, for most customers this form of La car transport option is not a problem.
After asking for an open carrier from a car shipping company, remember to mention your terminals. There might be one near you, making it very convenient and cost effective to use. If you want the truck driver to come pick up your car directly from your home, we can accommodate, but we will have to charge you extra for the fuel and time used for the La auto shipping services.
Shipping Luxury and Classic Cars in Louisiana
While an open auto transport carrier provides a more affordable car shipping service, moving classic or vintage cars in an enclosed auto transport offers additional security and speed. If you are planning to move luxury cars to Louisiana, covered carrier is a good option to consider.
Most enclosed haulers carry higher insurance policies because of their cargo's value, but the extra protection means your exotic or vintage cars are less at risk of theft. Also remember to remove all your personal belongings as car carrier doesn't provide any carrier's insurance for those items.
Open transporter move multiple vehicles at the same time, while an enclosed auto carrier usually transports classic or luxury cars individually or by twos. Drivers are not required to take detours to drop off other cars. If you want car arrived early, choose this American auto shipping method.
Luxury cars are also insulated from dirt, grime, and other weather elements in enclosed trailers. Whether transporting cars to Louisiana or across states, enclosed auto transport is highly recommended to protect expensive automobiles while in transit. You may also get a free car wash from the easy auto ship firm.
Louisiana Auto Transport Special Discounts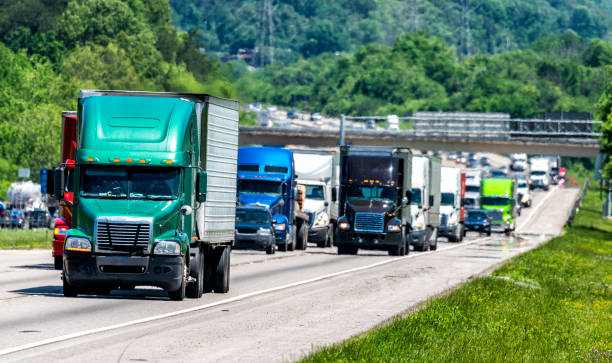 POVs can be shipped for cheap using our special discounts for Louisiana car shipping. These apply to all military members, as well as to seniors and students. If you're not part of these groups, but you wish to cut costs as much as possible, call us anytime to ask about our seasonal transport offers.
Being the top Louisiana auto shipping company, we provide offers and discounts from time to time for your car and other heavy equipment.
Auto Transport Safety Measures in Louisiana
Each automobile is ensured for the entire duration of the auto transport. This insurance does not cover it in all instances, though you can get extra insurance for those cases as well.
However, there's rarely ever a case where this insurance is necessary. Cars on a trailer cannot move during transport. They're fixed in place, so they won't damage each other. Outside elements will at most leave a scratch on them, though that's a risk everyone takes every time they drive their vehicles.
If you're shipping a very expensive and/or precious vehicle and you want perfect protection for it, then we recommend our enclosed carrier option. Enclosed auto transport trucks block any outside elements from reaching your car, including people who might want to steal it. This is the best option offered by our Louisiana auto transport services for vehicle shipment.
Louisiana Car Shipping Service And Information
Louisiana long distance moving services
A-1 Auto Transport Ships Worldwide.
Get a Free, No Obligation to Buy, Auto Shipping Quote.
Get my free quote now
or call us to do it for you:
How to Request a Price Estimate for Auto Shipping
Call us now to receive a price estimate for Louisiana car shipping based on your exact situation. Especially if your transport's a bit more complicated, this may be the better option.
For example, if you need your vehicle to be picked up or dropped off in a remote area, the auto transport cost may need more thorough calculations. So, the car shipping quotes may be higher for such cases.
However, if your shipment is straightforward, you can easily get American auto shipping quotes using our 2 step online form. Please read the text carefully and complete it fully. You'll get a response from our Louisiana car transporters in the shortest amount of time possible.
Louisiana Auto Transport Companies Directory
Always Affordable Auto Transport
The name says it all…. Always Affordable has a reputation for rock-bottom Louisiana auto transport prices and equally solid service for vehicle shipping. Offering a wide range of auto transport methods, this New Orleans-based company provides auto transport options for an array of needs all throughout the United States.
Ships automobiles, trucks, vans, SUVs, motorcycles, boats and more with their large fleet of car shipping transportation. BBB accredited Louisiana auto shippers, check their positive reviews online from real customers.
1598 Soniat Street, New Orleans, LA 70115
415-946-1478
Jack Key Auto Transport
Offering service to and from the Shreveport area, Jack Key Auto Transport provides quality shipping for cars of all types and sizes at a price you can afford. Offering door to door shipment delivery, and enclosed trailers. Licensed, bonded and insured. Visit their website online or phone them today to book your car shipping order.
6992 W Bert Kouns Industrial Loop, Shreveport, LA 71129-4716
318-686-9211
Louisiana Car Registration
To legally drive your vehicle on the streets of Louisiana you have to undergo the car registration process at the OMV either by mail or in person. Among the documents you will have to provide, there's the car's insurance policy, and a document proving ownership of the vehicle.
The amount you need to pay in taxes and fees for the registration depends on the vehicle type and the place you reside in. If you're a new resident of the Louisiana state, you will have to present the initial registration and title documents of the vehicle from your former state. It is always good to have your own car instead of having a free rental car.
Vehicle Registration Process for New Louisiana Residents
As a new Louisiana resident, you get a 30-days grace period to register your vehicle at the local OMV.
Please note you are obliged to have your taxes paid to be able to register your vehicle. A use tax is necessary in the state of Louisiana, but you are able to pass it on credit as long as you paid a sales tax in the previous state of residency.
One of the other requirements for the registration process is your car must pass an inspection. While emissions inspections are mandated only in some parishes, safety inspections are mandated throughout the state.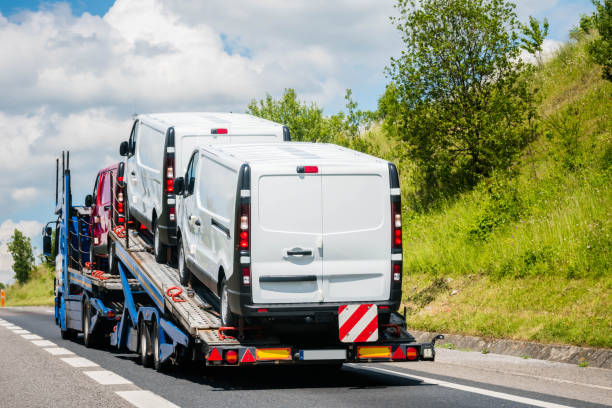 Purchasing a vehicle insurance policy is also one of the things you are required to do before submitting yourself to the registration process. Here are the documents you will have to bring to the OMV in order to apply for registration and get the final inspection report in a timely manner:
An application form fully completed,
A driver's license,
The current registration and title,
A document of insurance for the vehicle,
Payment of all taxes and fees,
Payment of the sales tax or proof of credit for payments made in other states.
The application can be submitted by mail or in person at your local OMV.
Car Registration for Louisiana Residents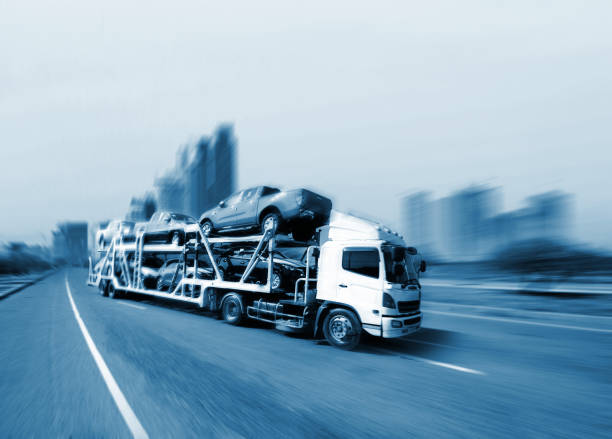 If you recently decided to buy a new vehicle, you have to take into account that you have a period of 40 days post purchase to register it at the OMV. You can make the registration in person or by mail.
Please note the registration process is different for used and new vehicles. The documents required for registration are:
An application form completed in full,
A current photo ID or driver's license,
Proof of auto insurance (not necessary for vehicles bought directly from a dealership),
An invoice or a sale bill to prove the purchase,
A document that proves ownership:
The origin statement of the manufacturer signed in your name, for new vehicles,
The car's registration and title assigned to you, for used vehicles,
An odometer statement for cars newer than 10 years,
Payment of applicable taxes and fees.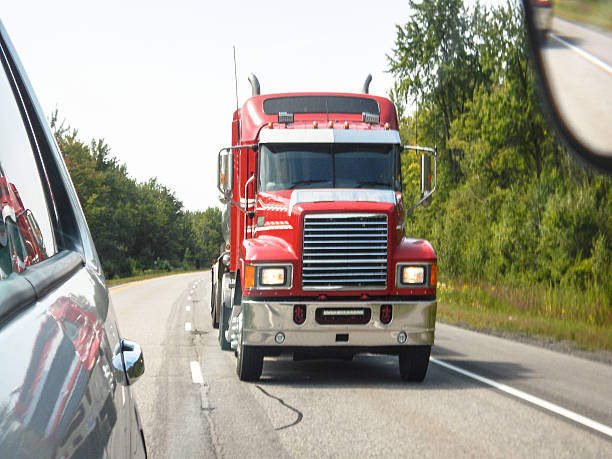 Louisiana State License Plates
The Office of Motor Vehicles offers specialized plates and standard license plates alike in the state of Louisiana. To get specialized plates, you have to specifically apply for them. Otherwise, you will receive the standard version.
Take note that if you opt for specialized plates, you will have to pay an additional fee and submit an extra form.
Louisiana State's Fees for Vehicle Registration
Your location and your car's value are two of the criteria that determine the amount of fees you will be required to pay for the registration of your vehicle.
Among the taxes and fees you will have to pay, there are: a title fee, a handling fee, a fee for lien recording, the fee for the license plates, taxes for sale and use, as well as municipal or local taxes.
Payment Methods Accepted by the Louisiana State
If you decide to register your automobile directly by going in person at the OMV, you can either pay the due taxes by e-check, with cash, by money order, or by debit or credit card. However, if you decide to register it through mail, you will only be able to send a money order or a check.
Extra Requirements for Registration: The Louisiana OMV might have special requirements for specific types of vehicles.
Even though all vehicles registered in Louisiana must pass the safety inspection, several parishes request for a smog verification to be made during the inspection as well. The vehicles from the following parishes must undergo an emissions inspection: West Baton Rouge, Livingston, Iberville, East Baton Rouge, Ascension.
Registration of Motorcycles in Louisiana: While the registration process for motorcycles is similar to the process of registration for trucks or cars, fees may be different.
Vehicle Registration for the Louisiana Military
If you're in the military, you will have to undergo the same registration process as civilians in the state of Louisiana. However, you are not required to pay a use tax.
In order to claim exemption, you have to provide:
A document proving your sales tax is paid from the moment of purchase;
Documents proving your service in the military:
Your military identification document in copy,
The document stating your orders - in copy,
A document from your Officer in command that states that you are on active duty.
Other Louisiana Resources
Louisiana.gov - official government website for the state of Louisiana.
Louisiana Wikipedia Page - everything you need to know about the state of Louisiana.
University Of Louisiana - The University of Louisiana at Lafayette, the largest member of the University of Louisiana System, is a public institution of higher education offering bachelor's, master's, and doctoral degrees. Within the Carnegie classification, UL Lafayette is designated as a Research University with high research activity.
Frequently Asked Questions
What documents are required to transport my car to or from Louisiana?

To ship your car to or from Louisiana, you will need the following items:
An up-to-date driver's license
Valid vehicle registration for car shipping
Proof of insurance
In addition, if your vehicle has a lien, then you will need written permission from your lienholder for car shipping. Get a free car shipping quote today.
Who is responsible for regulating car shipping companies in Louisiana?

While the Louisiana Department of Transportation and Development issues permits to car shipping companies based in Louisiana, they are actually regulated by Louisiana's Department of Public Safety's Office of Motor Vehicles.

Companies that transport cars into and out of the state are also subject to regulation from the FMCSA, or Federal Motor Carrier Safety Administration. This agency assigns every auto transport company a USDOT number, which is then used to track their safety record throughout the country.

To get information on a Louisiana car shipper's state license, the easiest path is to call the Louisiana Public Service Commission at (225) 342-3811.

For interstate car shipping companies, you will want to request licensing and safety records from FMCSA. To do this, simply request the company's USDOT number, and then input it into the Safety and Fitness Electronic Record (SAFER) portal on FMCSA's website. These are helpful links if you need American auto shipping service.
How can I see a Louisiana car shipper's license?

To get information on a Louisiana car shipper's state license, the easiest path is to call the Louisiana Public Service Commission at (225) 342-3811.

For interstate companies, you will want to request licensing and safety records from FMCSA. To do this, simply request the company's USDOT number, and then input it into the Safety and Fitness Electronic Record (SAFER) portal on FMCSA's website.
How long will it take to ship my car to or from Louisiana?

Car shipping within Louisiana or the Gulf region usually takes two to four days. For example, an auto transport delivery from Shreveport to New Orleans might only be two or three days. However, to ship a car across the country, such as from New Orleans to Seattle, could be seven to nine days. 

It is very important to remember that natural disasters, such as hurricanes or flooding, can have an impact on car transport delivery times. International car shipping may take additional time because of bad weather and the same is communicated in advance by the Louisiana car shipping company. You can get a car shipping quote from an easy auto ship company to know how long it will take to ship a car to South Louisiana, Lake Charles, or Bossier city.
How much does it cost to ship my car to or from Louisiana?

The car transport cost ultimately depends on the vehicle that's being shipped and the location it is being shipped to. Sending a compact car from Austin to New Orleans might cost less than $400 to ship a car, but shipping a luxury car from Louisiana to San Jose could cost over $1,200. Thus, exact pickup and delivery location plays an important role for final price from car shippers.

To get more information and free car shipping quotes from an A-1 Auto Transport professional, give us a call at 1-888-230-9116. We are the number#1 Louisiana auto transport company for vehicle shipping. Get a free quote from our car shipping experts today.