What's in this article?
New Jersey Car Shipping Services
Safe And Reliable New Jersey Auto Transport Services
Despite all of the hoopla seen on the popular MTV show "Jersey Shore," there are tons of great attributes that can be linked to the Garden State. From fabulous coastal shores to bustling cities with plentiful opportunities for business to quaint small towns dotted around the state, New Jersey is about as versatile as a state as you will find in the Lower 48. However, it is definitely not a transportation paradise and you are going to need a car if you really want to get around. Transportingyour vehicle here with you is less option and more necessity. We provide you with the best NJauto shippingservices.
Cost & Time To Ship Your
Car

Examples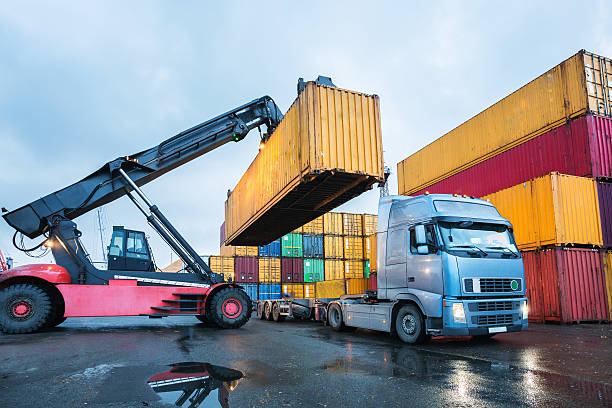 | Shipping To/From | Cost | Distance | Estimated Time In Transit |
| --- | --- | --- | --- |
| Newark to Boston | $225 | 225 miles | 2 - 4 days |
| Ohio to NJ | $419 | 558 miles | 2 - 4 days |
| Newark to Charlotte | $469 | 625 miles | 3 - 5 days |
| Chicago to NJ | $607 | 809 miles | 3 - 5 days |
| NJ to Nashville | $662 | 883 miles | 3 - 5 days |
| Louisiana to NJ | $812 | 1353 miles | 4 - 6 days |
| NJ to Texas | $1043 | 1738 miles | 5 - 7 days |
| Newark to Colorado | $1098 | 1830 miles | 5 - 7 days |
| Los Angeles to NJ | $1118 | 2794 miles | 7 - 9 days |
| NJ to Seattle | $1144 | 2859 miles | 7 - 9 days |
*Prices and times for New Jersey vehicle shippingare estimated. They can vary depending on the season and type of car transport.
Car Shipping Companies Near Me - Car Transport Companies Near Me
Looking for auto transport companies near you in New Jersey? We have a few miles under our belt because that is what we aim to do for our vehicle transport customers in New Jersey. You, however, don't have to take on the road like a warrior. Why not hop on a flight to California, and we will meet you at your desired location with your vehicle? We are one of the best among the numerous Jersey car shippingcompanies in town and we can do one-way or round-trip itineraries and walk you through your entire Jersey auto carrier service with our skilled team members. Transport services are provided in York City, Atlantic City, Jersey City, New York City, New England, Cherry Hill, Toms River, etc.
Using New Jersey Auto Transport Companies
When you are looking to book New Jersey vehicle transport services, keep a few key tips in mind.
Get ready to do some driving when you pick up your

car

: It seems as though NOTHING in NJ is close to anything else. People pretty much drive everywhere and not for short distances in New Jersey. Make sure your vehicle is up to snuff so that when you are faced with a 45-minute ride to the mall, your car is equally prepared.
Prep according to the season: NJ is notorious for extreme seasons; icy, snowy winters and broiling hot summers. Make sure the fluids in your

car

are stocked accordingly and that it is fully prepped for vehicle transport into this wildly versatile climate. New Jersey

shipping

services will cater to your needs.
Shop around for great rates:

American

auto

transport should be more affordable than going to one of the states with more remote options; the proximity to the city alone means that your NJ transport company should have plenty of offices nearby to which to ship your vehicle so that you can easily access

New Jersey shipping

services.
The Garden State is as fast-paced as its nearby NY counterpart in auto transport, so you have to be ready to succumb to the go-go-go mentality, and with the comfort of your own vehicle, you will be ready to go!
Visit the NJ Department of Transportation website for more information on New Jersey vehicle transport and the plentiful opportunities in which it can offer those visiting or relocating to the state.
Long Distance NJVehicle Transport
Thanks to numerous improvements in the industry and in the New Jersey vehicle company itself, A1 Auto Transport can shift any car anywhere in the US regardless of the starting point. We can do car shipping abroad or from another country if you're in such a situation.
Jersey Vehicle Transport Company has prepared numerous open and enclosed carriers, so there's always one near your area or one we can deploy towards your home. We recommend open trucks for normal shipping and enclosed ones for special cases. For example, if you need to move your luxury car and/or you want it delivered on a tight schedule, an enclosed car carrier is better. They are usually reserved for special cases and have professional truck drivers to move vehicles.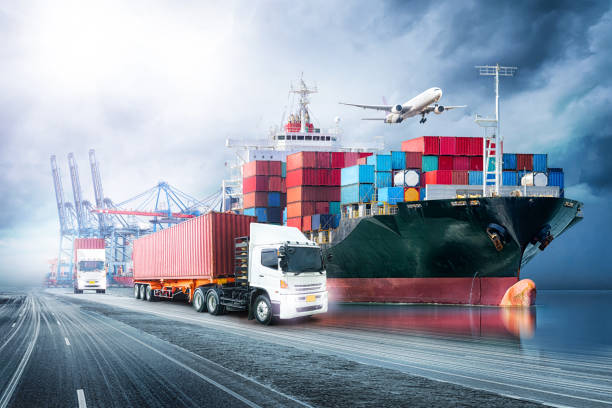 International NJ Auto Shipping Services from/to New Jersey
A1 Auto Transport is fully equipped with car shipping to any continent or country you want. To get started, call our office to discuss the details of car transport. You will have to prepare the appropriate documentation, like an ID, your car's registration, etc., and we'll take care of the rest. You will find helpful links on our website for the same.
Your driver's license may not be valid in the country you're transporting to, so you may want to check just in case. You may also want to verify the NJ auto shipping services rate for automobiles, since, in some countries, it can be quite high.
The car transportation will be done via carrier on land and via ship across the sea. You may choose between RoRo and container transferring, between open and enclosed trucks, etc. Our personnel from surrounding areas of Jersey City will present all your options, so you can discuss them further.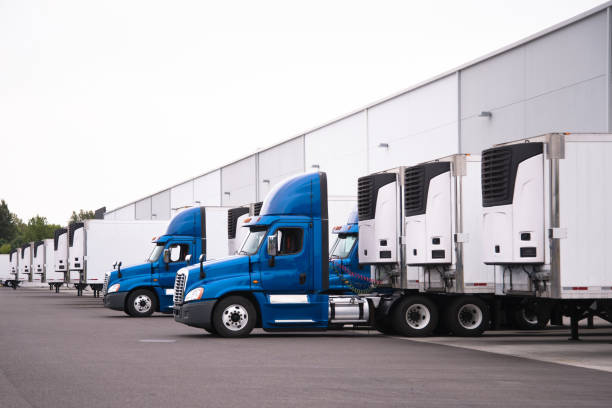 Cheap Car Shipping Options in NJ
There are certain factors that influence NJ car shipping rates, such as the route, the distance (square mile), the car's size, fuel costs, and the environment. They all play a role in the formation of automobile transport prices, but you cannot control them. So, to lower costs for car shipping, you may want to focus on the following:
Using NJ auto hauling services during winter with an open vehicle carrier is the most economical option. In addition, open trucks are faster to schedule, though a bit slower on the road.
Terminal shipping is another shipping option you can look into if you want an additional discount from the transport company. They help our New Jersey vehicle shipping company save time and money, so we always reward the customers who pick this option with a lower price. Speaking of discounts, make sure you ask about them when booking your transport since we offer several. A shipping calculator can be used to choose the best possible option.
Shipping Luxury and Classic Cars in NJ
Luxury, antique, or classic car owners usually choose enclosed shipping to ship a car to New Jersey. Exotic vehicles are maintained and handled with additional attention and security, as the cars are covered in transit. They're moved either in a single-car transporter or in a multi-car trailer. Hydraulic lift gates are also available to load and unload vehicles with low-ground clearance, as well as email or phone updates to monitor the car's status.
Classic and exotic vehicles tend to be very expensive, so even the smallest amount of damage could mean thousands of dollars worth of car repairs. With enclosed trucks, the vehicles are well protected from bad road and weather conditions, and the risk of minor car damage and theft is low. These carriers also employ drivers who are experts in shipping such high-value cargo, and along with high insurance policy limits, the cars are bound to arrive in New Jersey safe, secured, and on schedule.
New Jersey Special Discounts
Seniors are offered a special discount whenever they require car transportation from A1 Auto Transport. The same applies to students and military members who need to move a POV. The rest of our clients can use our seasonal discounts to transport their automobiles at a much lower cost.
Car Shipping Safety Measures in NJ
Car Shipping Company is about as safe as driving it yourself, minus the extra mileage, wear and tear, etc. Even the chances of your car receiving a bump or a scratch are lower compared to driving it yourself due to the beams surrounding it. The surface that can get hit is much lower than when driving the car yourself.
You can also request compensation for any damage you notice on the car. Since safe transportation is the responsibility of A1 Auto Transport, we will compensate you for any damages.
A-1 Auto Transport Ships Worldwide.
Get a Free, No Obligation to Buy, Auto Shipping Quote.
Get my free quote now
or call us to do it for you:
How to Request a Price Estimate from Jersey Auto Shipping Company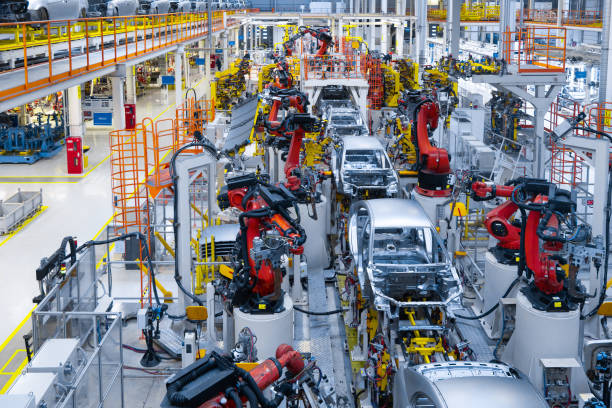 Our company's website has an online form customers can use to get an instant quote whenever they wish. Go to the top of the page to access it. It's a 2 step form that takes less than 5 minutes to complete. Make sure the personal information you put in is good, so you won't get a false response to ship your car to New Jersey.
Similarly, you may call our office directly for the best price for New Jersey auto transport. The number is at the top of our website, right next to the form. By speaking to us directly, we can better understand your situation and get you a much more accurate shipping price estimate. Some clients have saved up to 15% using this method.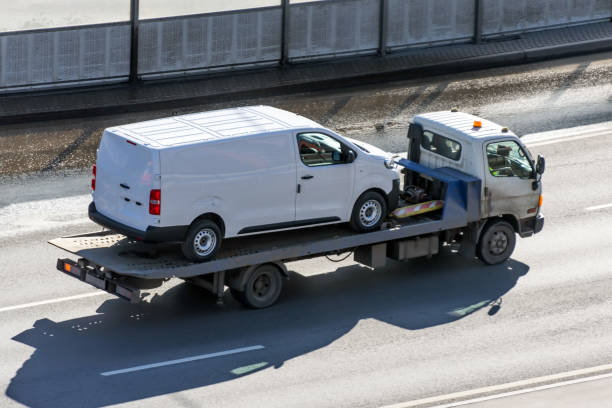 Auto Transport Companies Directory
PISCATAWAY TOWNSHIP
RCC Auto Transport
Offering a range of packages, including local and long-distance auto transport, RCC boasts excellent customer reviews and affordable auto transport packages. Licensed, bonded and insured auto shippers with great BBB (Better Business Bureau) accredited customer reviews. Transports automobiles, vans, trucks, SUVs, motorcycles, boats, and other heavy equipment with their open and enclosed transport carriers.
1308 Centennial Avenue, Piscataway Township, NJ
877-873-5512
RCC Auto Transport
LAKEWOOD TOWNSHIP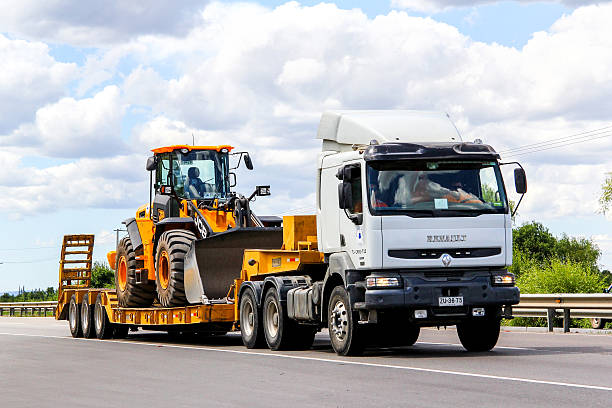 1 Auto Transport
If you've got a custom card or an older clunker, 1 Auto Transport can take care of it for you, getting it from one point to the next with ease. They are best in shipping to the mid-Atlantic region, the East Coast, and densely populated areas.
207 1st Street Lakewood Township, NJ
732-534-5884
FORT LEE
Ship Any Car
The name says it all, and this New Jersey shipping company can ship any car to just about anywhere in the world from the east coast to Toms River.
1605 John Street, Fort Lee, NJ
888-672-6779
CLARKSBURG
Ace Car Shipping & Transport
Those looking for outstanding service and a transport company with rates that fit your personal budget might consider a turn with Ace Car Shipping.
15 Deer Run Drive, Clarksburg, NJ
908-875-7871
Ace Car Shipping & Transport
TRENTON
Trenton NJ Auto Transport
One of the only companies located in Trenton that offers auto shipping locally, regionally, and nationally, Trenton NJ Auto Transport ensures that you can take your car with you wherever you go. Easily ship your car to the eastern seaboard or east coast.
439 South Broad Street, Trenton, NJ
FANWOOD
Stoney's Auto Transport
Dealers looking to get cars moved from one lot to the next might take advantage of the options offered via Stoney's. They also ship heavy equipment in densely populated areas.
85 Tillotson Road, Fanwood, NJ
908-889-0294
MOUNT LAUREL
Carmoza Auto Transport
Shipping a custom vehicle? Carmoza can help with that and safely ship your car anywhere in a short period of time. Thay have some of the best customer reviews in the country. ui
139 Gaither Drive, Mount Laurel, NJ
888-708-0880
NJ Vehicle Registration
All cars operated on New Jersey's highways and state roads must be registered with the MVC office regardless of whether they were recently purchased or the owners are new to the state.
Title certificates, insurance policies, odometer readings, owner's Social Security numbers and receipts for sales tax and registration fees are all required for car registrations. All newly registered residents must have their vehicles examined within 30 days after registration.
Vehicle Registration Process for New Residents
If you are staying in NJ for a period of 6 months or more, you are obliged to get your title transferred, register your car, and apply for a New Jersey driver's license. You get a grace period of 2 months after your move to the state of NJ in which you need to get your vehicle registered. Take note that liability insurance recognized by the New Jersey state is mandatory for the registration process.
You can get all the forms necessary in the registration process by requesting the Initial Packet from the local Motor Vehicle Commission agency. Afterwards, you will need to submit the following documentation:
Proof of an automobile insurance;
Your Social Security Number;
Your driver's license issued by the state of NJ;
An odometer reading certificate for the vehicle;
A titling application and a registration form completed in full;
Proof of paying the required fees and taxes.
Take note that you will have to get your car inspected within a maximum of 14 days from the registration.
How to Register Your Vehicle in NJ?
The way of acquisition influences the steps required in the process of registration. Therefore, you will need specific paperwork if you acquired your car from a private individual or from a dealership. It is also possible for you to preserve your old license plates by transferring the registration from your old car to a recently acquired one.
Registering vehicles bought from dealerships
The car dealership will take charge of the registration and titling of your new car, regardless if it's used or if it's brand new. The required taxes will be incorporated in the acquisition rate.
Registration of vehicles bought from private individuals
Vehicles purchased from private individuals must be registered within 10 days of the purchase date. Otherwise, you will be required to pay a late fee of $25.
The first step of the registration process, after your car arrives, requires you to write on the backside of the title certificate your driving license number and provide your signature at the moment of purchase when the seller transfers the document to you. Afterward, fill in the information in the sales fee section and give the requested amount of money.

With the certificate of titling prepared, you need to go to the MVC office and submit this paperwork:
The title of the car;
Your insurance policy;
The Social Security no.;
The state of New Jersey issued your driver's license;
An odometer reading;
The registration form;
Proof of payment of the registration fee, title fee, and sales tax.
Take note you will have to renew the registration once the term of renewal is due. You will need to get it inspected sometime before the expiration date on the registration.
Vehicle registration transfer
To get your license plates and registration transferred from an old car to a newly purchased one, you have to make sure the information on both registrations are identical (the code and the name) and to pay the required transfer fee.
Vehicle Registration for NJ Military Members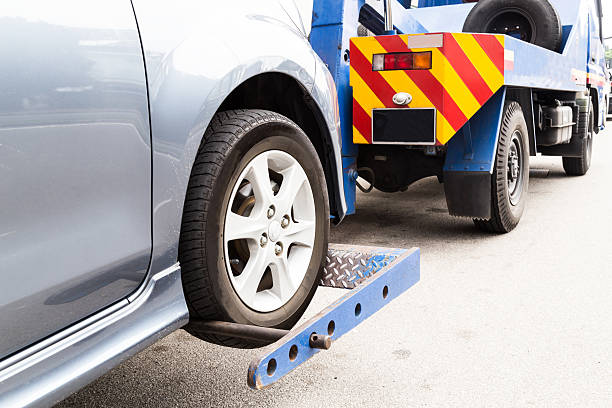 There are various options for members of the military in the state of New Jersey, that vary depending on their status of being NJ residents or residents of other states, veterans or on active military duty.
Military Members Serving in NJ While Being Residents of Other States
If you're in the military and you are on active duty in the state of New Jersey, you are not required to register your car with the NJ MVC as long as your registration in your state of residency is still current. Make sure to always carry with you the proof of insurance and registration.
Active Duty Military Members that Reside in NJ
If you are a NJ resident on active military duty, you can request an extension for your vehicle registration, driver's license, and vehicle inspection that will be valid for the entire period in which you're on duty. However, you will need to carry with you a letter proving your military extension and the documents that prove your active status in the military.
Please note that at the moment of your demobilization, you get a period of 90 days to perform the renewal of your registration with your new civilian status.
Refunding the Vehicle Registration
If you have to register your car in the state where you are stationed as military, you may apply to receive a refund for your remaining period of NJ registration by submitting the following paperwork:
A letter in which you explain the motives of the refunding request;
A document proving you are part of the military and stationed out of the state;
An application for a refund;
The military orders in copy form;
Your New Jersey license plates and registration in the original version;
Your registration from another state is in copy form.
Vehicle Registration for Recipients of the Medal of Honor and Veterans
If you have a disability as a military veteran, you may apply for a free New Jersey registration. The application can be requested from the Motor Vehicle Commission of New Jersey if you:
Own a proper rating for military disabilities.
Have a driver's license issued by NJ with a car equipped for people with disabilities and are also eligible for auto financial aid from the U.S. VA's office.
Military recipients of the Medal of Honor receive New Jersey registration for free automatically.
Vehicle Inspections in the State of New Jersey
Every automobile registered with the state of New Jersey must undergo checks for smog and emissions every two years. The validity of the first inspection might be different depending on the state in which the vehicle was purchased, whether it is used or new, or if you're a new resident in the state.
New Resident
As a new resident, you have to first register your vehicle with the state before having it inspected. You will then benefit from a period of 14 days when you can get the inspection done. For the inspection process to take place, you will have to provide: the inspection form issued during your registration, your insurance policy, and your driver's license.
New Cars
If you decide to buy a brand-new car that will be registered and titled by you for the first time, you will benefit from a 5-year period free of inspections. The date due for your first inspection will be noted on a sticker that will be handed to you by the agent at the car dealership.
Used Cars
Regardless of the place where you purchased your used vehicle, whether it was inside or outside of the state of New Jersey, you are not mandated to have it inspected for smog and emissions until it is 5 years old.
When you buy a used car from a dealership, you receive a sticker dated with the due date of your emissions and smog inspection. If you buy the used car from an individual, you will have to submit a form for the inspection at the moment of registration to receive the sticker.
Fees for Vehicle Registration in New Jersey
The fees for the registration of used cars in New Jersey vary depending on the weight, vehicle model, and age of the car, and must be renewed each year. New cars get an extended validity period for their first registration.
New vehicles' Extended Registration
At the first registration of a new car, you have to pay in advance the registration fee for the next 4 years. You won't be reimbursed the amount paid in case you crash, sell, or it is stolen from you before the expiration of the paid registration.
Extended Registration for Vehicles on Lease
If you buy a new car on a lease, you will have to pay the fee of registration for the entire period when the lease is active. If your lease doesn't expire in a period multiple of a calendar year, you will have to pay the fee for that year in full as well.
A lease for 28 months requires the payment of the registration fee for 36 months, while a similar lease for 24 months requires the payment in advance of the registration for only those 24 months.
License Plates in New Jersey
If you don't have liens on your automobile, you will be able to pick up the license plate at the moment of registration. However, if you have liens on it, you will get the plates after the MVC receives the information on the title certificate from the lienholder. You'll be recalled to get the license plate from the Motor Vehicle Commission.
Transferring New Jersey License Plates
When you register your new car, you can put onto it the license plates of your old one as long as both the license plates and the registration have exactly the same information. If any of the information in the two registrations differs, you will have to surrender the old license plate to be issued a new one for the new vehicle.
If you still have any unused license plates at home, you'll have to surrender them to the office of NJ MVC.
Car Insurance in New Jersey
All drivers are mandated to have 3 insurance types in the state of New Jersey:
Uninsured Motorist Coverage – coverage for when you're in an accident with another driver who doesn't have car insurance.
Protection against Personal Injury – It covers the persons mentioned in the policy as far as medical expenses go, regardless of whose fault the accident is.
Liability Insurance – it covers you for accidents that you cause.
Please note you won't be able to register your vehicle with the state of New Jersey until you own a proper auto insurance policy.
Services And Information
Other New Jersey Resources
New Jersey.gov - official government website for the state of New Jersey.
New Jersey Wikipedia Page - everything you need to know about the state of New Jersey.
University Of New Jersey - Rutgers, The State University of New Jersey, is a leading national public research university and the state's preeminent, comprehensive public institution of higher education.
Related Information & FAQ
Frequently Asked Questions
Who's in Charge of Regulating Car Shipping Companies in New Jersey?

All car shipping companies that are based in New Jersey must be licensed by the New Jersey Motor Vehicle Commission (MVC). However, the shipping companies themselves are overseen by the New Jersey Department of Transportation (NJDOT), which establishes regulations and maintains safety and registration records for all commercial trucking in the state.

For companies that ship cars between states, however, they also need to be registered with the Federal Motor Carrier Safety Administration (FMCSA), a federal agency that tracks all interstate commercial trucking. They issue each shipping company a unique USDOT number, which can be used to look up safety records.
How Do I Look for a New Jersey Car Carrier's License?

If you're inquiring about a New Jersey-based shipping company, your best option is to contact NJDOT by phone at (609) 633-9400, which is the number for truck and trailer registration inquiries. While you can also submit a request via their website, NJDOT may be able to assist you faster over the phone.

For interstate shipping companies, it's also a good idea to request their USDOT number, which you can use to access their licensing information through FMCSA's Safety and Fitness Electronic Record (SAFER) system. Simply enter the USDOT number, and you should receive their license and any safety information.
What Do I Need to Do to File a Complaint about a New Jersey Car Shipping Company?

If you feel you need to file a complaint against your auto transport company with NJDOT, you should use the online form available on their contact website. Provide a complete description of your issue, and you should hear back from NJDOT quickly about your shipping complaint.

FMCSA also receives complaints about interstate shipping issues. In order to file your federal complaint, you'll need to call 1-888-DOT-SAFT (1-888-368-7238), although you should be aware that the office is only open between the hours of 8 am and 8 pm Eastern, Monday through Friday.
How Do I Ship My Exotic, Classic, or Luxury Vehicle?

When it comes to shipping a more valuable car, you'll probably want to provide as much protection as possible to prevent damage to your car's finish. That's why we recommend that customers who ship luxury, classic, or exotic automobiles use an enclosed carrier to ship their vehicle.

Enclosed carriers have a hard ceiling and sides, keeping your car safe from weather-related damage, like snow and hail. It also prevents your car from being damaged by road debris, which could cause dents, dings, scratches, and other damage. 

Enclosed carriers usually come equipped with hydraulic lift gates and are driven by New Jersey auto transport experts that are familiar with caring for expensive cars.
Will Your Insurance Cover My Vehicle During Shipping?

Because all auto transport companies are required to carry insurance policies, your car should be covered during shipping in the event that it becomes damaged. However, you should always verify the value of that coverage with respective insurance company to ensure it will cover your car fully.

As soon as the car arrives at the delivery location, check for any dents or damage. Once satisfied, fill the final inspection report. If there are any issues, you can call us and inform the same.
What Ways Can I Save Money to Ship My Car?

No one wants to spend more than they need to on shipping their car. Here are some ways you can lower your costs.
Adjust Your Schedule
Winter is usually the slowest time of year for car shippers, which means that you can usually get a good deal during these months. You can also save money by keeping your pick-up and delivery dates open, since companies generally have to charge a premium for guaranteed dates.
Shorter Distance Means More Savings
Distance is the biggest factor to ship a car. You can save some money by choosing terminal-to-terminal service instead of having your car picked up and delivered to your door. 
With this method, you simply drop your car off at a nearby depot, then retrieve your car from another terminal close to your destination.
Open-Air Carriers vs. Enclosed Car Carriers
Enclosed carriers are good for expensive cars, but they cost more than open-air carriers — and the protection they provide is more than most cars need. Not only are open-air carriers usually cheaper, but there are more of them on the road, which means that there's less competition for spots—saving you cash!
Do You Offer Any Discounts on Car Shipping?

Yes! We usually have discounts for students, military members, and seniors, but you can also find seasonal discounts available, as well. Don't hesitate to ask your representative if there's a discount available to ship a car!
What Kind of Paperwork Will I Need?

Generally, you'll just need your driver's license when your car is picked up and delivered. However, you may want to have other documents on hand, including:
A copy of your car title
Current registration
Proof of insurance
 You may not need these documents, but it's better to have them around just in case your driver needs them to complete their work!
What are the benefits of using a New Jersey auto transport company?
There are several benefits of using a New Jersey auto transport company:

1. Convenience: Hiring a professional auto transport company eliminates the need for you to personally drive your vehicle to its destination. This can be particularly beneficial if you are moving long distances or have multiple vehicles to transport.

2. Time-saving: Auto transport companies can save you a significant amount of time. Instead of spending hours or even days driving your vehicle to its destination, you can simply arrange for it to be picked up and delivered by professionals.

3. Cost-effective: Contrary to popular belief, using an auto transport company can actually be more cost-effective than driving your vehicle yourself. When you factor in the cost of fuel, meals, accommodations, and potential wear and tear on your vehicle, hiring professionals to transport your car can be a more economical option.

4. Safety: Professional auto transport companies have the necessary expertise and equipment to safely transport your vehicle. They are experienced in handling various types of vehicles and can ensure that your car arrives at its destination in the same condition it was picked up.

5. Insurance coverage: Reputable auto transport companies provide insurance coverage for your vehicle during transit. This means that in the unlikely event of any damage or loss, you will be protected and compensated accordingly.

6. Flexibility: Auto transport companies offer a range of services to meet your specific needs. Whether you need door-to-door delivery, enclosed transport for high-end or classic cars, or expedited shipping, they can tailor their services to accommodate your requirements.

7. Peace of mind: By entrusting your vehicle to professionals, you can have peace of mind knowing that your car is in capable hands. You can focus on other aspects of your move or travel, knowing that your vehicle will be safely delivered to its destination.

Overall, using a New Jersey auto transport company can provide convenience, save you time and money, ensure the safety of your vehicle, and offer peace of mind during the transportation process.
How do I choose a reputable New Jersey auto transport company?
When choosing a reputable auto transport company in New Jersey, there are several factors to consider. Here are some steps you can follow to ensure you make the right choice:

1. Research and gather information: Start by conducting thorough research on different auto transport companies in New Jersey. Look for companies that have been in the business for a significant amount of time and have a good reputation. Read customer reviews and ratings to get an idea of their reliability and customer satisfaction.

2. Check for licensing and insurance: Ensure that the auto transport company you choose is properly licensed and insured. They should have the necessary permits and certifications to operate legally. This information can usually be found on their website or by contacting them directly.

3. Get multiple quotes: Request quotes from different auto transport companies to compare prices and services. Be cautious of extremely low prices, as they may indicate poor service or hidden fees. Look for a balance between competitive pricing and quality of service.

4. Verify their services: Check if the company offers the specific services you require. Some companies specialize in certain types of vehicles or only operate within specific areas. Make sure the company can accommodate your needs and has experience in transporting vehicles similar to yours.

5. Ask about their transport methods: Inquire about the company's transport methods and equipment. They should use secure and reliable carriers to ensure the safety of your vehicle during transportation. If you have any specific requirements, such as enclosed transport for a classic car, confirm that they can accommodate them.

6. Review their insurance coverage: Find out about the company's insurance coverage for your vehicle during transportation. Ensure that they provide adequate coverage in case of any damages or accidents. It's also a good idea to check if your own insurance policy covers your vehicle during transport.

7. Check for any additional fees or hidden costs: Read the company's terms and conditions carefully to understand their pricing structure. Look out for any additional fees or hidden costs that may be added to your final bill. A reputable company should be transparent about their pricing.

8. Ask for references: Request references from the auto transport company, particularly from customers who have transported vehicles similar to yours. Contact these references and ask about their experience with the company. This will give you a better idea of their reliability and customer service.

9. Customer service and communication: Pay attention to the company's customer service and communication. A reputable company should be responsive, provide clear information, and address any concerns or questions you may have. Good communication is essential throughout the transportation process.

10. Trust your instincts: Ultimately, trust your instincts when choosing an auto transport company. If something feels off or you have doubts about their reliability, it's best to look for another option. Your vehicle is valuable, so it's important to choose a company you feel comfortable entrusting it to.

By following these steps and conducting thorough research, you can choose a reputable auto transport company in New Jersey that meets your needs and ensures the safe transportation of your vehicle.