What's in this article?
Safe And Reliable New Mexico Car Shipping Services By A-1 Auto Transport
The land of bright southwestern colors, some of the best authentic Mexican food in the country and vast expanses of desert land, New Mexico is a great place to visit and an even better place to live. The cultural diversity here is just about unmatched anywhere else in the country and while it's hot and dry, there is plenty of sunlight to go around throughout the year.
Driving here is peaceful; you can ride for miles without seeing another soul, which is a cathartic experience for many people.
Cost & Time To Ship Your Car Examples
| Shipping To/From | Cost | Distance | Estimated Time In Transit |
| --- | --- | --- | --- |
| Albuquerque to Las Cruces | $222 | 222 miles | 2 - 4 days |
| Phoenix to Albuquerque | $419 | 419 miles | 2 - 4 days |
| Albuquerque to Denver | $449 | 449 miles | 2 - 4 days |
| New Mexico to California | $750 | 1000 miles | 3 - 5 days |
| Oregon to New Mexico | $776 | 1294 miles | 4 - 6 days |
| New Mexico to Chicago | $787 | 1311 miles | 4 - 6 days |
| Seattle to Albuquerque | $862 | 1436 miles | 4 - 6 days |
| New Mexico to Miami | $1159 | 1932 miles | 5 - 7 days |
| New York to New Mexico | $1178 | 1964 miles | 5 - 7 days |
| New Mexico to Boston | $1103 | 2205 miles | 6 - 8 days |
*Prices and times for New Mexico auto transport are estimated. They can vary depending on the season and what type of vehicle you are shipping.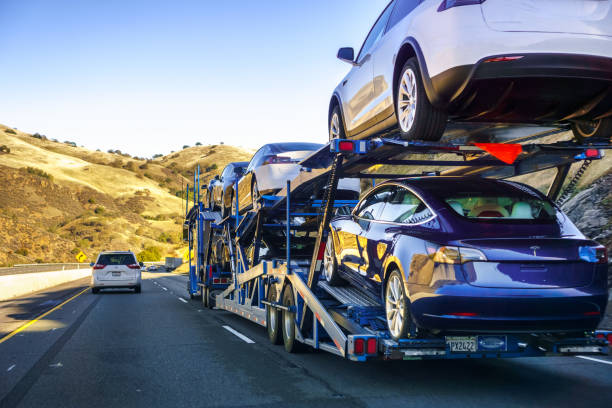 Car Shipping Companies Near Me
Looking for auto transport companies near you in New Mexico? If you're relocating to somewhere else in the country, or even overseas, you're going to need transportation on the other side, right? Aside from selling your car and buying a new one once you get there (not always applicable) why not have a team of qualified professional Mexico car shipping company take your vehicle to your destination? With offices and popular car shipping locations all over the country and drivers on standby in your backyard even in Santa Fe New Mexico, we can help you with a New Mexico auto transport service.
Using New Mexico Auto Transport Companies
When you are looking to book New Mexico auto transport services, keep a few key tips in mind.
Anticipate the heat: Most months out of the year, New Mexico is hot, hot, hot! Make sure your car has plenty of Freon for the air conditioning and all other fluids are properly stocked up and filled before you drop your car off at the New Mexico car shipping depot.
Ask about various methods of auto transport: The heat can be a bear for your car; if you don't want the sun to damage the paint job on your car, then you might opt for enclosed car shipping service. Adversely, if yours is a custom job, then you might even need something temperature controlled.
Inquire about the nearest Mexico shipping locations: You don't want to end up with a pick-up point too far from where you plan to be in New Mexico.
Mexico is a mix of natural beauty and bustling growth. Use your car to explore both facets and enjoy an extensive visitor begin a new life here.
Visit the New Mexico Department of Transportation website for more information on New Mexico car shipping and the plentiful opportunities in which it can offer those visiting or relocating to the state.
Long Distance Auto Transport to/from New Mexico
Long distance travel can damage your vehicle and decrease its lifespan. Various components may break down mid road leaving you stranded. Because of this and the various costs and time needed to drive a car across the country, leaving it to a Mexico auto transport company is preferable.
A1 Auto Transport can ship your automobile anywhere, be it interstate or between countries. Thanks to our large transport carriers for vehicle shipping, our clients often pay less than they would by driving their cars themselves. You save money, time, and your cars gains no mileage or damage during the transport.
International Auto Transport from/to New Mexico
On land, A1 Auto Transport can ship your car to any delivery locations using our numerous enclosed and open carriers. If you want your car taken to Europe or to another continent, we can accommodate this by booking a ship for the transatlantic travel and getting another carrier to pick it up at the dock and deliver it to the final residential or business location.
All you have to do is give us a call, discuss the details, prepare some basic documents and sign a contract to transport car to New Mexico. You don't have to worry about customs officials, figuring out a route, dealing with multiple companies, etc. Call us now to speak to our Mexico auto transport experts.
Cheap Car Transportation Options in New Mexico
Auto shipping costs vary depending on several factors. These include: your pickup and delivery locations, the car transport carrier, vehicle's size, supply and demand (seasonal peaks), etc. Car shipping services during the winter season is a bit more challenging, but it's less expensive because of the lower demand on the auto shipping service.
Use an open carrier since it's easier to book and the auto transport cost is also lower. You may also consider delivering/picking up your car to/from a terminal instead of door to door transport if you want more savings.
Larger companies like A1 Auto Transport usually have better shipping rates thanks to a larger fleet of carriers and a solid shipping system. We also offer special car transport discounts to certain citizens, so make sure you ask about them.
Shipping Luxury and Classic Cars in New Mexico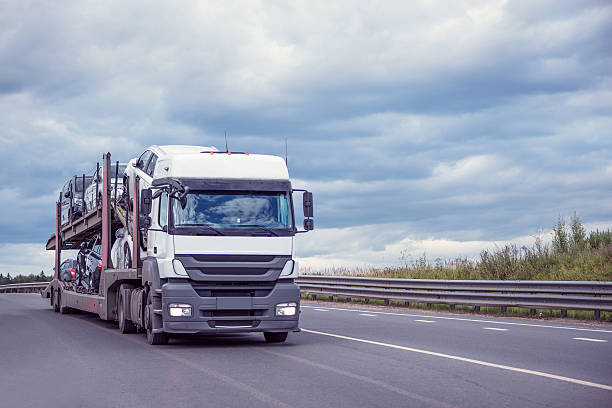 Most luxury or antique car owners are very careful about keeping their cars in perfect condition. If you want to go the extra mile for your car, then the ideal transportation method is definitely with an enclosed carrier from the Mexico auto transport company.
Most New Mexico clients agree their exotic or classic cars arrive faster with an enclosed transport carrier. No detours are made, so there is also less time spent on the road during which something may happen. Theft chances are reduced, since your classic car is kept hidden from view, and neither the elements nor road debris can get to it during the car transport.
New Mexico Car Transport Special Discounts
We make sure to keep our auto transport prices competitive and updated each year. We cannot offer special discounts to all our customers, but we've made an effort to help military personnel, students, and seniors who would like to use our car shipping New Mexico services. There are also seasonal deals to ship a car, so even if you're not part of these groups you can still benefit.
Auto Transport Safety Measures in New Mexico
Safety is implied in all transportation industries, especially when the cargo is as expensive as a car. Carriers may ship up to 12 cars at a time, so if something goes wrong, it would be a very expensive disaster. Clients can sue the company for damages, so everyone takes special precautions to make sure nothing happens while shipping a car to New Mexico.
Fortunately, modern auto shipping carriers are very safe. Vehicles are rendered immobile once on the trailer, so they won't bump into each other. The surrounding beams prevent pebbles from reaching the cargo and protect it in case of an accident.
A1 Auto Transport hires only drivers with ample experience to make sure human error is not an issue. The auto transport New Mexico routes we use are also carefully mapped out, so potholes or other problems are limited.
Services And Information
A-1 Auto Transport Ships Worldwide.
Get a Free, No Obligation to Buy, Auto Shipping Quote.
Get my free quote now
or call us to do it for you:
How to Request a Price Estimate for Car Shipping
The top of each page on our website is reserved to important information, including an online form you can use to request an estimate for car shipping. There are 2 steps to this form. Complete each field carefully with the appropriate information and click the button to proceed to get an instant quote.
If you'd like a more direct approach, you can also call our staff using the number posted on our site. We recommend this option especially if your auto shipping request is more complicated or if you're on a tight budget. There are several transport type options our company offers, so we can customize the car shipping service according to your requirements.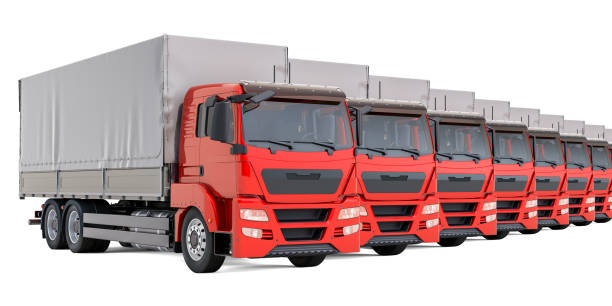 New Mexico Auto Transport Companies Directory
ALBUQUERQUE
AMPM Auto Transport
AMPM offers auto shipping to various points throughout the country nationwide. Licensed, bonded and insured auto shippers with great BBB accredited customer reviews. Transports automobiles, vans, trucks, SUVs, motorcycles, boats, inoperable vehicles, household goods, and other heavy equipment with their open and enclosed auto transport New Mexico carriers.
8400 Menaul Blvd. NE, Albuquerque, NM
505-404-7227
Nitro Auto Transport
Nitro offers New Mexico auto transport both locally, nationally and internationally for those that have to move their vehicle over an extended distance or unique destination. They provide the best auto transport experience and you can ships to all cities like Santa Fe, Las Cruces, Rio Rancho, El Paso, etc.
10600 Cibola Loop #322, Albuquerque, NM
505-453-5137
KIRTLAND
Outlaw Auto Transport
The only thing that needs to be outlawed for this car company is the customer service record that makes it among the top in the New Mexico auto transport industry. Provides auto shipping to Santa Fe, Las Cruces, Rio Rancho, El Paso, etc.
PO Box 164, Kirtland, NM
505-598-1527
New Mexico Car Registration
Car registration must be done in person by submitting your driver's license, the vehicle's title, your insurance card, a document proving your residency, and proof of payment for the registration fees at the MVD office. You might be required to perform an inspection on the vehicle, depending on the zone you live in.
Car Registration for New Residents
After you established residency in the state of New Mexico, you'll have to get your vehicle registered with the Motor Vehicle Department. Be wary that all automobiles coming from outside of the state must undergo a VIN inspection prior to the registration. Some MVD offices perform these inspections (some might require making an appointment), while others don't for native American people. If the MVD office in your area doesn't offer this service, contact an inspection station that is approved by the state.
The documents required during the registration process are:
The title of the vehicle;
A fully completed form for registration and titling;
A vehicle insurance policy;
An identification document;
A certificate from an emissions inspection;
Two documents certifying your residency;
Proof of payment for the fees of registration.
Please take note that at the moment of registration, you will be able to choose between a validity of either 1 or 2 years in the largest city.
The Registration Process in the State of New Mexico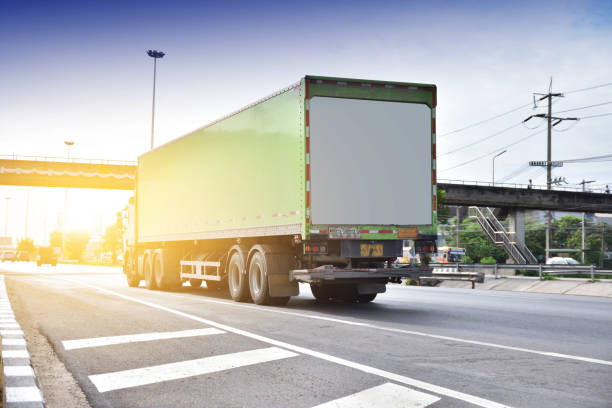 For vehicles purchased from a car dealership, you won't have to worry about the titling and registration processes, as the dealer will handle them for you.
However, if you buy a car from private individuals, you will have to visit a MDV office and submit for the vehicle registration these documents:
A completed form for registration and titling.
The title of the vehicle.
Your auto insurance policy.
Some form of identification.
Two documents proving your New Mexico residency, such as: a pay stub, a vehicle registration certificate, a bank statement, etc.
A gift affidavit form if you were gifted the vehicle.
An emissions certificate if you had to undergo an emissions inspection.
An attorney power document if you sent someone else to apply in your name.
A form proving the lien's release on the vehicle, if applicable.
A VIN inspection certificate for automobiles purchased outside New Mexico.
Proof of payment for the fees of registration.
When you submit the documentation, you will be able to choose if you wish to pay the registration for either one or two years.
Please be aware of the fact that highlighted documents will be rejected by the MVD.
How to Transfer a Vehicle Registration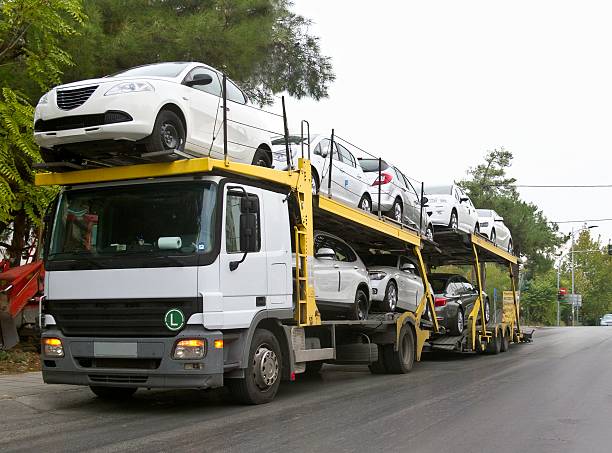 It is possible nowadays to get your old license plates transferred onto your new car within the first 30 days since the moment you purchased the new vehicle. However, the two automobiles have to be of the exact same type.
The documents necessary in the registration transfer process are:
The license plates you wish to transfer;
The title of the new vehicle, signed over to you by the previous owner;
Proof of your car insurance policy;
Your driver's license;
A certificate for the emissions inspection if you had to perform one;
Proof of payment for the registration fees.
Please note you should notify the dealer if you want to transfer the license plates from the trade-in car, as to not submit the title and registration paperwork to the Motor Vehicle Division and get new plates issued in your name.
Transportation Permit Outside of New Mexico
If you purchased a car in New Mexico while residing in another state, you have to obtain a permit to get your vehicle to your state of residency in a legal manner.
This type of permit is valid for a maximum of ten days and its cost is $5/2 days.
You can apply for a transportation permit by submitting the following paperwork:
The driving license;
Your car insurance policy;
A fee for the permit.
Vehicle Registration for Non-Residents and Military Members
Registration for military residents
New Mexico offers reduced fees for the registration of vehicles for military veterans that reside inside the borders of the state, under a couple of conditions:
Each veteran qualifies for a discount of a third off the fee of registration for any motorized vehicle, given they present an eligibility certificate;
Each recipient of a Purple Heart-medal can receive license plates with 2 Purple Hearts without having to pay the fees of registration (however, the fee of titling and the tax of excise will still apply);
All military members that were war prisoners may benefit from the waver of the annual fee of registration for 1 vehicle;
Veteran amputees are able to benefit from a registration plate free of charge for 1 vehicle that is their personal property;
A disabled veteran that is 100% disabled is eligible for annual registrations free of charge for two vehicles they own in their name;
Military members that received a Honor Medal are able to get a Honor Medal type license plate.
If you want to benefit from one of the specialized license plates mentioned above and from the discounted registration fees as well, submit the designated application form along with the paperwork and the payment.
Registration for military residents on active duty outside of New Mexico
You can preserve your New Mexico issued plates while being on active duty outside of the state or even overseas. If the license plates expire while you're still stationed outside of the state, you can renew them by phone or online using your MasterCard or VISA information to pay the requested fees.
Registration for military members that are residents of other states
If you are a military member stationed in New Mexico, you can either preserve the license plates and registration from the state where you have your residency or you can apply to get a New Mexico registration and plates. You can apply for NM plates by following the process stipulated for new NM residents.
As a member of NATO, you can register your car by submitting the following documents at the MVD office:
A NATO membership ID;
The title of the vehicle;
Your auto insurance policy;
A specialized DOT form for vehicles purchased from foreign countries;
The VIN inspection an agent of the MDV will perform on the spot;
Payment for the fees of registration.
Please note that all documents in another language will have to be translated into English by an interpreter, and any highlighted documents will be rejected by the MVD.
Car Registration for Non-Resident Workers and Students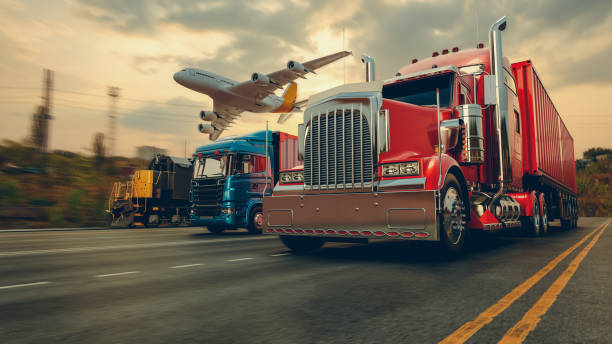 If you are a full-time student at any university or college, you are able to preserve your registration and plates from your residency state and still legally drive on the roads of New Mexico if:
Your plates aren't expired;
You have a sticker placed on the vehicle that states you aren't a resident of New Mexico.
Workers that do not reside in the New Mexico but have accepted a permanent job in it have to undergo the registration process within a period of 30 days. If the employment period is no longer than 180 days, the vehicle registration is not necessary.
Fees of Vehicle Registration in New Mexico
The amount needed in fees of registration depends on the weight and model year of the vehicle. The fees are separated in: fees for passenger vehicles, fees for trucks that weigh less than 26,000 pounds, fees for the late renewal of the registration, fees for the late transfer of the title, the tax excise for motor vehicles, etc.
How to Get a Duplicate of a Car Registration Certificate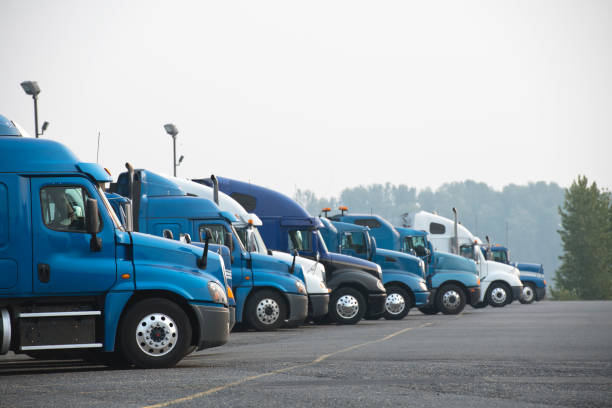 You must get your registration replaced when you notice it became illegible or you lost it.
To get a duplicate of your registration, you need to submit an application along with the following documents at any office of the Motor Vehicle Division:
Proof of your car insurance policy.
The license plate no.
Proof of payment for the replacement fee.
Inspections for Vehicles in the State of New Mexico
Vehicles from outside of New Mexico and new residents
Any vehicle coming from outside of the state needs to go through a VIN inspection. This inspection is usually done at the MVD office, but sometimes an appointment is required. However, some offices don't perform VIN inspections. If that's the case in your area, go to a station approved by the state to do VIN inspections before starting the process of vehicle registration. Having a final inspection report is necessary.
Residents and vehicles from inside the state
An emissions test might be required for cars bought inside the state of New Mexico undergoing the registration process for the first time. This requirement is solely for:
Bernalillo County residents;
Residents that commute for more than 60 days per year through Bernalillo County.
This type of testing is required when the vehicle owner changes and every two years otherwise.
License Plates in New Mexico
During the registration process, you will be able to choose between standard-issued license plates and one out of the multitude of specialized plates offered by the state with an additional fee.
Other New Mexico Resources
New Mexico.gov - official government website for the state of New Mexico.
New Mexico Wikipedia Page - everything you need to know about the state of New Mexico.
University Of New Mexico - Founded in 1831 as New Mexico's first public college, The University of New Mexico is dedicated to excellence in teaching, research, and service.
Frequently Asked Questions
How do I prepare my car for transport to or from New Mexico?
Clean out your items before you ship a car. If you want to leave belongings in your car when it's in transit, check with your car shipping company or broker to see what the rules and regulations are.
Make sure your fuel level is ¼ tank before you ship a car
Take pictures of your transport car at pick up. Show any dents, dings, or scratches to the auto transport New Mexico truck driver. You'll use these pictures to compare the condition after your car arrived.
How will I know if my auto transport company is legitimate and dependable?

Whether you're transporting intra- or inter-state, you want to know if they're legit, honest, and trustworthy to ship car to New Mexico.

One way to know is to determine if they're approved by the Better Business Bureau (BBB) to ship automobiles. Then, visit their site to get information about car shipping companies that the BBB endorsed.

Another way to find out more about the companies that ship a car, go to the Consumer Advisory About Automobile Transporters.
How do I make a complaint against my car shipping New Mexico carrier?

You can submit your complaint to the New Mexico Office of the Attorney General. 

*NOTE – It's always best to try and resolve the issue directly with your transport company, if possible, but if not, the New Mexico AG's office can help.
How can I track my vehicle while in transit?

Most transport companies will have a way to track your car to New Mexico while in transit. You can make this a question you ask when interviewing different car shipping companies to Santa Fe, Las Cruces, Rio Rancho, El Paso, etc. The ways are:
Online tracking on their website using a search or contract # given to you while shipping a car to New Mexico.
A periodic call or text with an update from the transport company
An update only if you call and ask the shipping company
A direct line to the truck driver if it's a driver/operator/owner of the transport company
How much insurance must an auto transport company carry?

Any business that offers pickup and delivery services to the general public falls under state and federal Motor Carrier regulations. Therefore, higher liability insurance coverage is required. To find out more, go to FMCA (Federal Motor Carrier Safety Administration) Insurance Filing Requirements.

*NOTE – The vehicle owner, the one who is paying for shipping, is ultimately responsible for having the insurance needed to cover their car. Check with your insurance agent to make sure that you have what is required to protect the average cost of your automobile. Ship a car with proper insurance.