What's in this article?
Safe And Reliable Alabama Car Shipping Services By A-1 Auto Transport
Alabama may well be one of the last mainstays of the South, with its numerous small towns and big cities that are just as welcoming and authentic as any of the smaller locales around the state. From Birmingham to Montgomery and Dothan to Tuscaloosa, Alabama is a friendly place for new businesses and existing establishments. The Birmingham Civil Rights Institute is a cultural and educational facility that can help you learn the complex history of Alabama.
Because of the influx of companies setting up shop in this economically friendly state, many also need to ship a car to and from this southeastern part of the country.
Cost & Time To Ship Your Car Examples
| Shipping To/From | Cost | Distance | Estimated Time In Transit |
| --- | --- | --- | --- |
| Montgomery to Huntsville | $189 | 189 miles | 1 - 2 days |
| Birmingham to Mobile | $257 | 257 miles | 2 - 4 days |
| Asheville to Montgomery | $369 | 369 miles | 2 - 4 days |
| Birmingham to Chicago | $495 | 660 miles | 3 - 5 days |
| Alabama to Oklahoma | $551 | 735 miles | 3 - 5 days |
| Arizona to Alabama | $955 | 1592 miles | 5 - 7 days |
| Alabama to San Francisco | $1168 | 2337 miles | 6 - 8 days |
| Seattle to Alabama | $1043 | 2607 miles | 7 - 9 days |
*Prices and times are estimated. They can vary depending on the season and what type of vehicle you are shipping.
Car Shipping Companies Near Me
Looking for auto transport companies near you in Alabama? Driving from Alabama to California would put more than 2300 miles on your vehicle, whereas driving to Fort Lauderdale would put only 800 miles on it. The amount of damage a car can sustain while being transported is illustrated. If you have to take it back to Alabama, the total distance will double. When you use Alabama's auto transport services, you won't have to worry about your car being subjected to any excessive strain.
Using Alabama Car Transport Companies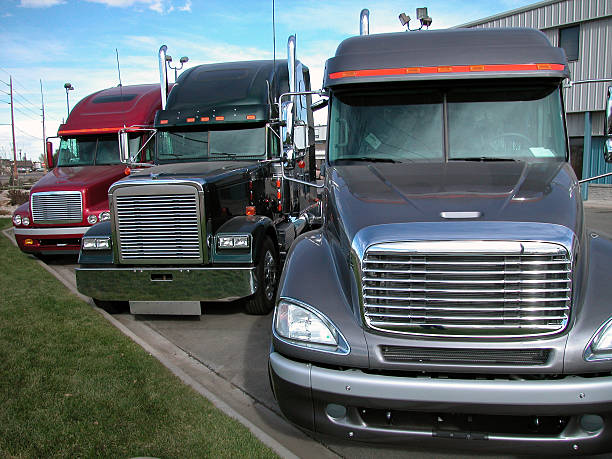 When you are looking to book an Alabama car transport company, keep a few key tips of importance in mind.
Book as far ahead as possible: The more in advance you can book Alabama vehicle transport, the better chance you will have of landing the Alabama car shipping company with the trucks (enclosed or open-air trailer) you want to work with at the rate that works best for your budget. Moreover, the more time you have to book car shipping Alabama services, the more time you have to research your chosen company.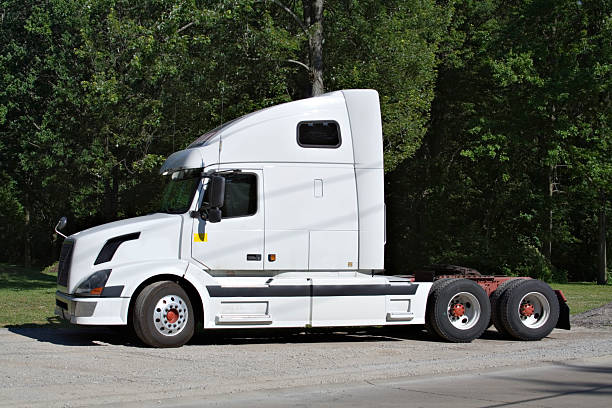 Compare different Alabama car transportation quotes to find the company that best serves your needs: A variety of rates ensures that you get the best possible bargain for Alabama car shipping. After all, the crux of good consumer habits is the ability to look around for various reliable Al auto hauling services, rates and choose the one that can ship a car to Alabama and an instant quote that matches what you need in a reliable Alabama auto transport company and for a price that fits your budget. Search for special discounts for senior citizens or the military if you qualify.
Do your research on your Alabama auto transport company of choice: Once you find a company with which you may be interested in hiring for your Al auto transport services, then you want to find out more about it. From proof of insurance for transporting vehicles to its record of customer satisfaction and better business bureau, the more research you can do ahead of time, the more likely it is that you will find a company you enjoy transporting your car to your door.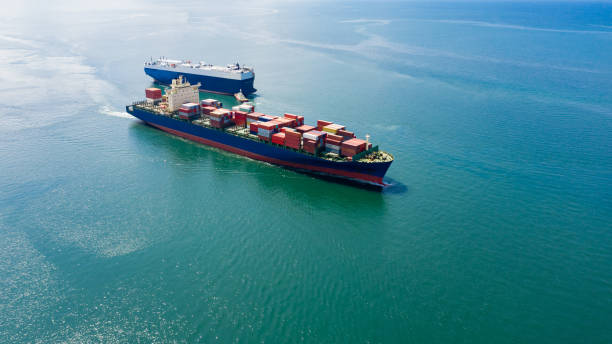 Perusing the sunny Gulf coastal shores of Alabama or winding in and out of the small all-American towns that line this southern landscape are all best done in your vehicle and not a rental or loaner. Having an Alabama auto transport company get your car safely delivered so you can enjoy the various sights offered through Alabama in pure ease and comfort. Any of our past customers will attest that our Al car transport services and that their car arrived at their door or preferred location in time.
Visit the Alabama Department of Transportation website for more information on Al car shipping services.
Long Distance Auto Transport to/from Alabama
Most people request car shipping services they need to move their cars across the country or to another state. In such cases, driving it yourself wastes a lot of time, and due to hotel and food bills, it is often more expensive than having a carrier ship a car to you.
You can reduce the cost of your Al car hauling services by opting for an open carrier and using seasonal offers and other discounts for which you may be eligible. Call our office for details and also inquire about the delivery time. In general, the shorter the time window you have for the Alabama auto transport work, the more it will cost you to ship it. To avoid this problem, schedule your Alabama car shipping order as early as possible.
International Auto Transport from/to Alabama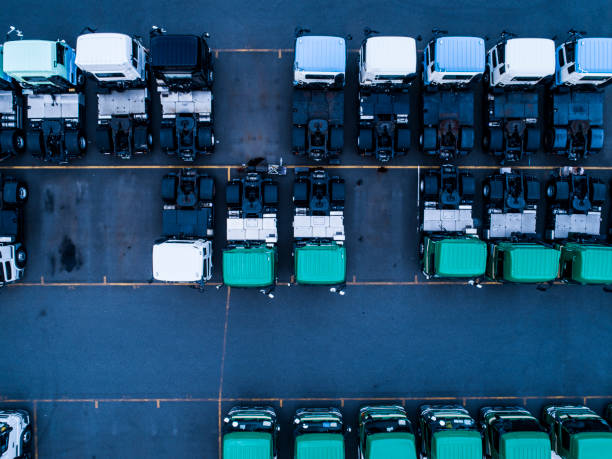 A1 Auto Transport is not limited to the U.S. We can ship vehicles nationwide and to any other country, including overseas.
International shipping implies a lot of paperwork with which we can help you as well. On your end, you'll most likely have to prepare:
Your ID, visa, or passport
A sale bill
A lading bill
Your car's registration
Proof of its origin
To make things easier, our personnel will guide you through the process. Call now to get started.
Cheap Car Shipping Alabama Options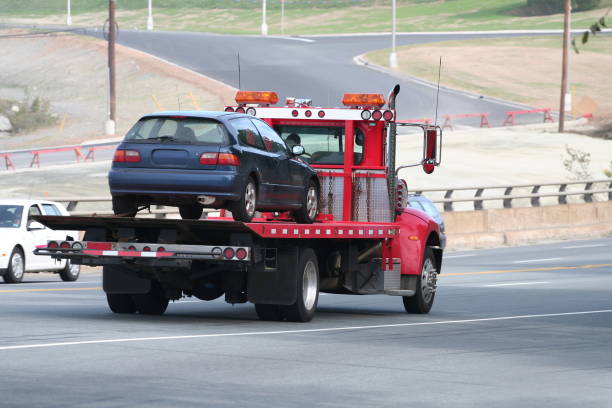 Shipping costs are determined by several factors, including distance, type of car, weight, the type of truck you'll use, and the season you pick for the transport. Fortunately, you can reduce these significantly by following a few simple tips.
Firstly, for car shipment don't ship your car in the summer if you're looking for a cheap auto transport rate. Most people choose this season for their auto shipping , causing the cost of shipping a car from or to Alabama to skyrocket. You'll find the auto transport car shipping costs in winter are much lower. If the weather's inconvenient, choose early spring or late autumn instead.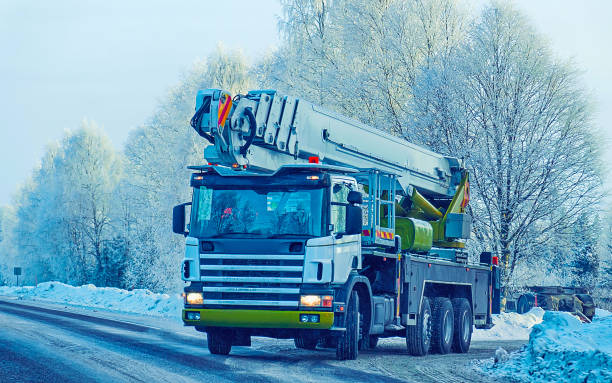 Secondly, go for an open auto carrier. Since it can ship more goods than enclosed ones, the price is lowered considerably. Going out of your way to take your car to a terminal will also cut down costs.
Finally, the Alabama auto transport service you choose will greatly influence the amount you'll have to pay. While companies like A1 Auto Transport use technology and a solid system to streamline the shipping process and cut costs, others may not. Also, be careful of scammers offering unusually low prices to attract potential victims.
Shipping Luxury in Alabama
Although open carriers are perfectly safe, you may want extra protection if you're the owner of a more expensive car. If you're shipping exotic and luxury, classic as well as recreational vehicles to Yellowhammer state, we recommend you do it with one of our enclosed carriers.
On rare occasions, weather conditions or automobiles moving on top of trailers may cause scratches or bumps. This is easy to fix for a normal vehicle, but it can cost a fortune if the automobile is more expensive. To get your luxury or vintage safely to Alabama, the extra protection offered by an enclosed trailer may prove invaluable.
Alabama Special Discounts
A1 Auto Transport offers discounts to all students and seniors who wish to transport a car to Alabama. Also, we wish to honor our men and women in uniform by offering a military discount. But if you're not part of any of these groups, there may still be seasonal offers you can take advantage of. Call us now and ask us directly when shipping a car.
Auto Transport Safety Measures in Alabama
Transporting your car using Alabama is safer than doing it on your own. Its mileage isn't increased, it's insured, and there's no chance of something breaking down midway.
You can transport your car on an open carrier, which will expose it to the elements, or you can opt for an enclosed truck for further protection. However, the surrounding bars and beams will deflect most flying objects, even on open carriers. Your car will also be fixed in place, so there's no chance of it hitting other automobiles.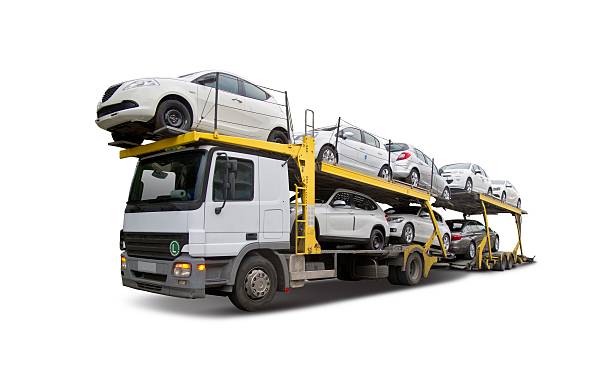 Services And Information
A-1 Auto Transport Ships Worldwide.
Get a Free, No Obligation to Buy, Auto Shipping Quote.
Get my free quote now
or call us to do it for you:
How to Request a Price Estimate

You can get an estimate of the shipping cost using the form on the front page or by clicking the "Get an Instant Quote" tab at the top of this page. Follow the form's instructions. Also, some customers have saved 15% or more by calling us directly. You'll find our number in the upper right corner

Alabama Auto Transport Companies Directory

Alaplex Auto Transport

Alaplex provides affordable auto transport services to a wide range of locations for those needing to get their SUV, motorcycle or transport car from one point to the next. Pricing is usually competitive, service is quality.

3721 41st Court North, Birmingham, AL 35217

(205) 849-9173

JP Graham Transport Inc.

From vehicles to motorcycles, JP Graham offers free rate quotes on your car transport needs. With high levels of customer satisfaction and a respected reputation in the transport industry, this car shipping Alabama company specializes in budget-friendly transport car options. Satisfied customers testify that costs they charge are competitive.

1901 Finley Boulevard Front, Birmingham, AL 35234

(205) 328-8619

Hansen and Adkins Auto Transport

Alabama car shipping company focuses on moving of all types of automobiles, from new vehicles headed to a car lot to a specialized transport of classic cars to individuals that need help relocate. Usually, have many drivers ready to go when you are. Use mobile phone number or email to contact them today.

250 Hyundai Boulevard, Montgomery, AL 36105

(334) 551-0091

Hansen and Adkins Auto Transport

Lee's Auto Transport

Serving the greater Dothan area and beyond, Lee's Auto Transport provides a wide range of auto transport services in the southern destination.

1009 Jonathan Street, Dothan, AL 36301

(334) 794-2526

Alabama's Vehicle Registration Process

In Alabama, all automobiles need to register at the local district office. The Department of Revenue Motor Division facilitates the entire process in Alabama. The registration process depends on where you purchased the vehicle from a private entity or a dealership.

Each Vehicle Identification Number will be inspected, and fees will vary depending on the weight, type, year, and model. This is the process if it is your first time registering the vehicle. However, if you want to renew your registration, you need to visit the Registration Renewal portion to retain your ownership.

Notes:

An application for a title is necessary before the registration process;
Insurance is mandatory for all automobiles in Alabama. Proof of insurance from Yellowhammer state is also required before you can register a vehicle.
Motorhomes and Recreational automobiles have the same registration process as trucks and cars; they only differ in terms of fees based on the motorhome's weight.

If you plan to move to Alabama, your vehicle must be registered within the first 30 days. An Alabama insurance and title are required so that you can process the registration. When you have insurance and a title, you must observe the following steps depending on whether you lease or own it.
Registration of a Non-Leased Vehicle from outside the state
To register a vehicle when it is not within the state, you need to proceed to a county licensing division and do the following:
The vehicle title.
All owners listed on the document or a POA in cases when owners cannot process it by themselves
Present registration document
Your VIN inspected
All necessary fees
Registration of an out-of-state leased vehicle: You must visit the licensing office first if you have a leased vehicle and plan to bring it to Alabama. The registration process depends on whether the leased vehicle's title is with you or is listed under the leasing office.
Alabama's car registration process: Alabama residents who purchase a car from a private entity or a dealership are required to register the vehicle in 20 days.
Purchasing Vehicles from Dealerships
Most Alabama dealerships will apply for a title once you purchase a vehicle from them. You must complete the form upon registering a truck or car.
You may proceed to the licensing office and must bring the following:
A valid driver's license issued in Alabama includes the address where the vehicle will be registered
A complete title
In cases a document title isn't needed, you have to bring the following:
Affidavit from the dealership (if the dealer is from a different state)
Proof of Sale, including itemized tax details
A Vehicle Identification Number
Insurance papers
A license plate you need to transfer for the new car or truck
An odometer certification of a vehicle that does not surpass ten years and is no more than 16,000 pounds in weight
Payment for all applicable fees
Purchasing Vehicles from Private Individuals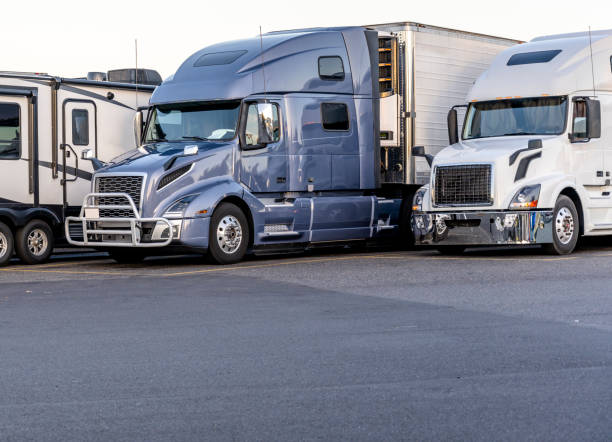 There is a slight difference in purchasing a used vehicle between a dealership and a private individual. The transfer of the title and registration is processed all at once. All applicable taxes and fees are included with the registration fee.
Proceed to the licensing office to complete the following requirements:
The license plate you need to transfer to your new vehicle
Present your driver's license (obtained in Alabama), proving your address during the registration process
An insurance document if the office cannot verify your insurance status online
The current registration papers for the vehicle you purchased
Applicable fees
A title from the last owner
If your vehicle has an out-of-state title, it needs to have the Vehicle Identification Number Inspection process completed. Take note of the odometer data reading for a vehicle that does not exceed ten years old and 16,000 pounds.
Leased Vehicles' Registration Process
The registration of leased vehicles has the same process as others, except you need to bring the following:
A POA form issued by the leasing office stating you are allowed to register their vehicle
A lease agreement copy
Vehicle Registration for Military Members
Policies are different when it comes to the registration for military members in Alabama. These laws differ because they are out of the state and assigned in A.L., residents assigned somewhere, or an A.L. resident in the same state.
Registration for non-residents (military): Armed Forces Members assigned in A.L. are not obliged to register the vehicle with the A.L. Motor Division provided they have a current registration in their home address and valid insurance.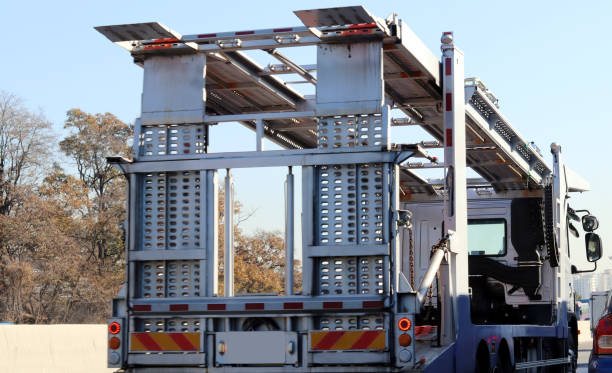 Registration of military residents: Residents of Alabama have a similar registration process to civilians.
Alabama military residents assigned out of state: You have the option to register the vehicle via mail if you have been assigned outside the state of A.L. You must contact the licensing office to see if this service is available for your residential or business location.
You may complete a POA form giving authorization to a family representative. Your POA must check the necessary information about the Registration Process in Alabama.
Vehicle Inspections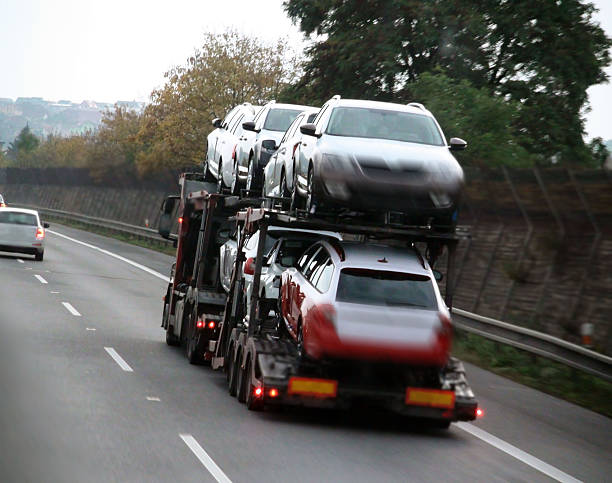 AL does not require emissions tests during the registration process. Automobiles out of state and those who do not have a title need to undergo a VIN inspection before being registered in Alabama. It's a security measure that ensures the matching of the VIN and its title.
A.L. license plates: Registration stickers and license plates are released upon completing the vehicle registration in Alabama. A variety of license plates are available in A.L. If you want to order a personalized license plate, it may take some time before you receive it.
Alabama's Registration Fees
Vehicle registration fees vary depending on several factors. If it's your first time registering the vehicle, fees are set based on these criteria:
Type of Vehicle
Weight of your car
Surcharges and county taxes
Renewal month of registration
The starting fee is going to be adjusted based on the remaining months until the next renewal date. You still need to call the licensing office and get an estimate of the registration charges.
Other Alabama Resources
Alabama.gov - official government website for the state of Alabama.
Alabama Wikipedia Page - everything you need to know about the state of Alabama.
The University Of Alabama - Founded in 1831 as Alabama's first public college, The University of Alabama is dedicated to excellence in teaching, research and service.
Frequently Asked Questions
How do I ship my car to or from Alabama?

Shipping your car does not have to be stressful. If you know the "to" and "from" locations, then the entire process can be quite simple. Is the car traveling to Montgomery, Huntsville, Birmingham or any other small town within Alabama? Is it being shipped to somewhere outside of Alabama like Chicago or Asheville? Whatever the answer may be, call A-1 Auto Transport at 888-230-9116 for a no-cost car shipping quote. We will guide you through all of the steps and ensure that all details are taken care of.  
How long will it take to ship my car to or from Alabama?

Shipping your vehicle within Alabama or other cities in neighboring states will usually take two to four days. For example, having your vehicle shipped from Huntsville to Montgomery will take one to two days. However, sending your car across the country could take much longer. For example, the average time to transport a vehicle from Alabama to San Francisco is six to eight days. These delivery times do not take into consideration the possibility of natural disasters, though. Flooding or hurricanes can greatly impact delivery times and may cause delays to shipments.
Do I qualify for any discounts?

Possibly! A-1 Auto Transport offers several discount programs. Senior citizens, students, and military personnel usually qualify to receive a discount, and we frequently offer seasonal discounts. If you are looking for additional discounts, please do not hesitate to call and ask.
How can I file a complaint?

The best way to file a consumer complaint about your personal belongings or any other concern against an Alabama-based auto transport company is to go through Alabama's Office of the Attorney General. As a part of the Consumer Interest Division, they're tasked with addressing all consumer complaints that are submitted.

If other problems or issues come up with the car shipping company, contact the U.S. Department of Transportation (USDOT) and the Federal Motor Carrier Safety Administration (FMCSA). If you feel Alabama auto transport company has committed fraud, submit a complaint with the FMCSA by mobile phone number 1-888-DOT-SAFT (1-888-368-7238). If the company provides poor service, you can also file a complaint with the FMCSA's National Consumer Complaint Database.
How can I check an Alabama car shippers license?

The U.S. Department of Transportation requires that all Alabama car shipping companies that do business across state lines are required to have active licenses listed with the federal government. To check the license status of car shippers in Alabama, you can check the License and Insurance search tool within the Federal Motor Carrier Safety Administration (FMCSA) website.