Nobody buys a boat to watch it sit in a marina floating on the waves. People buy boats because they love to be on the water and want to be on the water. A boat loses its appeal if it is nothing more than an ornament. Learning how to operate and navigate your boat should be a priority if you are going to buy one. Obtaining a boating license (if required in your state) does not require a driving test, but you want to know what you are doing when out on the water with all the other boaters.
Is Driving a Boat the Same as Driving a Car?
Driving a boat is not the same as driving a car in terms of controls, but it operates the same way a car does. You use various controls to make the watercraft move through the water, much like you use the pedals to indicate acceleration and stopping in a car. Both modes of transportation require learning the specifics before being successful.
When learning to drive a car, it is possible that you enrolled in a driver's education class. This class was possibly provided to you by your educational institution, or it was an independent school that you went to on your own. Either way, you were taught the basics of driving and did practice in a car before venturing out onto the open road.
Just like driver's education programs exist, boating schools are available for those who want to learn how to drive and operate a watercraft. Some schools are dedicated to specific styles of boats, so you will want to make sure that you are learning how to drive the type of boat you plan on buying. Your state may even require a boating safety course (taught in a boating school class) for you to receive your boating license.
Learning How to Navigate a Boat on the Water
Even with the best boating schools and teachers, it can still take a person years to fully understand all of the concepts of navigating on the open water. The statement is not meant to sound discouraging. Think back to when you learned to drive a car, it wouldn't be until years later that you knew all of the little tricks to operate and to drive. You should always view your boat as a learning experience.
The Basics
Before you ever get out on the water, you need to decide the navigation system you plan on using. The options you have to choose from are electronic navigation or traditional, also called analog, navigation. 
If you plan on using the electronic navigation system, you will start by operating the GPS or Chartplotter. You will want to make a note of your real-time location, speed, and the direction you are traveling. To find your way from point "A" to point "B", you will create what is called a waypoint. A string of waypoints is used to create your route. You should use autopilot when it is available.
For traditional or analog navigation, you will need to use a compass, parallel rulers, charters, and dividers. Make sure when using this method, you stay within sight of land and use major landmarks to help mark points of reference.
Using Electronic Navigation
Thanks to technological advances, navigating a boat today is a lot easier than it was navigating a boat in the past. Using a modern GPS or Chartplotter makes navigating a boat simple. You use an electronic map (although true mariners call their maps "charts") that will show you the real-time position, direction your boat is traveling, and the speed.
Unlike using the traditional charts, when you use an electronic chart, all you need to do is locate the boat icon or coordinates on your screen. Then you can create your waypoint using your coordinates and your destination. Depending on how advanced your electronic navigational system in, you may have amenities like a cursor system or a touch-screen. You will be able to click "GO" on your screen, and a steering screen will come up, and you can choose the route to follow.
The essential part of creating your waypoints and your route is making sure to avoid obstructions in the path. This could be patches of land, restricted areas, shallow waters, and anything else that could hinder your passage. Other technological solutions are available for use on your boat. These can help assist in your navigation and include radar and autopilot features. 
Did you know that there are even boating apps that are available for iOS and Android operating systems?
Using Traditional Navigation
Technology can fail. You cannot always rely on electronic navigational tools when you are navigating a boat. You have to be able to use the analog navigational style. You should always have the following analog navigation tools on your boat a compass, charts with the waterways you will travel, parallel rulers, and dividers. When you have these tools and understand how to use them for navigating, as long as you stay within sight of land and other major landmarks, you can still navigate your boat safely.
Compass

If you don't know what a compass is, a compass tells you which direction your boat is going. It indicates north, east, south, and west in degrees relative to magnetic north. The compass is a full circle that represents 360 degrees of navigation. North is at 0 degrees, east is at 90 degrees, south is at 180 degrees, and west is at 270 degrees. By glancing at your compass, you can tell what direction you are going based on where the needle is pointing. When you steer your boat to remain going in a straight path, this is called a bearing.

Charts

Charts are maps of the water systems and waterways. A chart will show unique markings to indicate the depth of the water, channel markers, restricted areas, and where lighthouses are located. The National Oceanic and Atmospheric Administration produces charts of waterways in the United States and can be viewed online for free. Charts can also be found for purchase from a National Oceanic and Atmospheric Administration agent or can be found in almost any marine supply store.

Parallel rulers

Parallel rulers are a device that consists of two rulers that are attached by a pair of swiveling arms so that the rulers can be spread close together or far apart from one another. These rulers allow you to determine the exact compass point on any course you may be traveling on the waterways.

Dividers

Dividers are a tool with two arms that are attached at one end. These are used to determine the distance between two points. All charts come with a key that shows scale by miles and nautical miles. When the dividers are set, you can use them to determine the mileage of a route.
Basic Navigation Tasks
With these tools and the knowledge of how to use them, you can execute the three basic tasks of boat navigating. These tasks are knowing where you are, where you are going, and how you will get there.
Where Are You?

To figure out where you are located, look around your boat, and find three charted landmarks. These can include things like navigational aids, bridges, lighthouses, or water towers along the shoreline.
Point your compass at them one at a time and record each one of the bearings. 
Set your parallel rulers on the compass rose on the map and use them to walk across the map until they cross paths and draw a line.
After all three lines have been drawn, they will intersect, creating a small triangle. You are the small triangle.

How to get where you are going

To find out where you are going, all you have to do is identify your location and the location you want to reach. You set your compass to it and make sure the boat's bearing matches. Then you can be on your way.

How you get where you are going

Once you know how to get your bearing, the next step involves following that bearing until you get to your destination. You will want to make sure that the course is always straight along the correct compass bearing.
What Safety Equipment Should I Have?
If an emergency occurs, you should have equipment on your boat that will make it easy for you and your passengers to escape. You may also want to have medical supplies on board as well as a manual radio to call for help.
There is a high likelihood that you have an emergency kit in your car in case something happens, and you require emergency supplies. You should also have the same type of kit on your boat, only with items that will be beneficial in a boating emergency. These items can be purchased anywhere equipment is sold, especially in sporting goods and other marine retailers.
Essential Safety Equipment
When you are getting safety equipment for your boat, there are two different categories for the items you should have. The first category is the essential safety equipment, and the second is a list of recommended equipment you should have on board.
In terms of essential safety equipment, you should have the following on your boat:
Life jackets or other wearable personal floatation devices (PFDs)

A wearable PFD (Type I, II, or III) should be accessible for every person on board. If you have any children on your boat that are 12 years of age and younger, they should have a PFD on at all times while on your boat. Anyone using a personal watercraft is required to wear a PFD as well.

Throwable floatation devices

Along with your PFD, you should also have at least one throwable floating device (Type IV) that you can throw to someone who is in the water and having trouble. These can come in the form of a cushion, ring buoy, or any other device that is classified Type IV and has a line attached to pull someone in.  Even though you are only required to have one, you may want to have multiples in case of an emergency.

Fire extinguisher

Fire extinguishers can come in many different kinds and ratings. To keep things easy to remember, all boats that are under 26 feet in length (including personal watercraft) need to have at least one B-1 extinguisher. Boats that are 26 feet in length to shy of 40 feet need to have two B-1 extinguishers or one B-2 extinguisher. Make sure to have training on how to work these with everyone on the boat.

Visual signaling devices

Visual distress signals are also broken down by boat size. Some states may even have additional requirements for the visual signaling devices required on a boat. Boats under 16 feet must have night time signals or flares, boats over 16 feet must have signaling devices available for day and night time usage. Since personal watercraft are not allowed to operate between sunset and sunrise, they are not required to have visual signaling devices.

Sound signaling devices

Sounds can help attract help in both day and night time emergency situations. Portable and fixed-horns that create sound count as a sound signaling device on smaller boats. On larger boats, the ones over 39 feet, there should be a bell that is carried to sound in intervals should there be fog.
Recommended Safety Equipment
There are other items that you should stow away on your boat in case an emergency arises. These items are often inexpensive and can be stored until needed. These items include:
First aid or a medical kit that contains items for:

Cuts
Scrapes
Seasickness
Small accidents

Anchor with a line that will hold the boat in place until help arrives
A device that can be used for bailing water
Oars or a paddle in case the engine stops
Cellphone to call for help
VHF radio to call out for help
Knife to cut a line around a propeller
Snorkel mask to help when investigating what could be going on under your boat
High-quality flashlight
Skier or diver down flag
Working running lights if your boat has them
A way to get weather updates quickly (like a personal weather radio)
Whom Can You Call to Transport Your Boat?
When you find yourself in need of professional boat transport, hiring a company that specializes in the transport of boats can save yourself the hassle of doing it yourself. Transporting a boat can take specialized equipment, including trailers and industrial-sized trucks, depending on the size of the boat.
When you need to hire a transport company to move your boat, the specialists at A-1 Auto Transport has the equipment and the experience to transport your boat. Even if you have a big boat, A-1 Auto Transport has all the necessary experience to help you move your boat. If you are searching for a professional transport company, give A-1 Auto Transport a call and receive your free boat transport quote.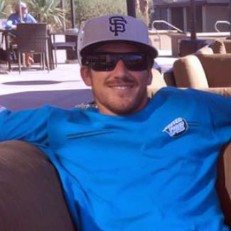 Joe Webster began his journey in the auto transport field by attending the University of Southern California (USC), where he graduated with a Bachelor of Business Marketing.

After college, he started his career in the auto transport industry from the bottom up and has done virtually every job there is to do at A-1 Auto Transport, including but not limited to: Truck Driver, Dispatch, Sales, PR, Bookkeeping, Transport Planner, Transport Manager, International Transport Manager, Brokering, Customer Service, and Marketing. Working with his mentor Tony Taylor, Joe Webster has learned the ins and outs of this industry which is largely misunderstood.

With over 30 years experience in the industry, we've been helping people ship their vehicles, motorcycles, RV's, heavy equipment, household goods and more across the country or overseas without a hitch. Ask us anything.