Buying a boat can be an exciting process, especially if you have never owned one. Getting out on the water can be a freeing and, ultimately, an excellent pastime for friends and family. To take your boat on the water, you will need to have it registered with the state in which you live. It is a lot like purchasing an automobile. You are required to have it registered to drive it on the roads. For registration purposes, you will want to have your title or bill of sale available for the boat when you visit the department your state requires for registration purposes.
What is a Boat Title?
A boat title is a document showing ownership of a vessel. Titles are not required in every state, but they can be voluntarily applied for. The title will show information such as vessel type, color, a secondary color, material, origin of the manufacturer, and any other information the state finds pertinent to identifying the vessel.
A boat title is a document that shows ownership of a boat. If the boat is leased, there will be a lien holder listed on this as well. If you live in one of these states, you don't have to worry about having a boat's title, only a registration:
Alaska
Arizona
Arkansas
Colorado
Connecticut
Delaware
Georgia
Hawaii
Idaho (optional title state)
Kansas
Louisiana
Maine
Mississippi (optional title state)
New Hampshire
North Dakota
Tennessee
Wyoming
When deciding if you need your boat's title, it is important to keep in mind that when registering your boat with your state, you will need to be able to show ownership (or transfer of ownership) when registering the vessel. This ownership can be done with the title or the bill of sale.
Bill of Sale
A bill of sale is another document that can show proof of ownership. The document must include the following information:
Hull number
Purchase date
Price
Names and addresses of buyer and seller
Signatures of the buyer and seller
If you purchase your boat from a dealership, this will be provided to you when purchase and financing are completed.
If you are buying a boat used, you will need to have the bill of sale notarized when signing. It may require two notarizations if the buyer and the seller are not together at the time it is signed. A notary will be required for the buyer and one for the seller.
Transferring a Boat Title for a Used Boat Purchase
When purchasing a used boat from a private owner, you will be required (if the state requires it) to get the title transferred into your name. You will also want to examine the documents before paying for the boat. If there is a lienholder listed on the title, you will want to make sure that documentation exists showing that the title has been released. Without that documentation, you won't be able to do anything with the boat.
Steps to completing a boat transfer:
Examine the title

Make sure there is no lienholder listed and that the boat matches the information on the title

Complete the bill of sale

It is good practice to have a bill of sale, even if your state does not require one
Make sure the document is notarized and is signed, have two copies available, one for each party

Fill out the transfer section on the back of the title

The address field needs to be filled out, along with contact information
Make sure it is done legible and in blue or black ink

Do not sign unless in front of a notary

Both parties will need to sign the back of the title in the indicated spots, and this should be done in front of a notary
A spot at the bottom of the title will be available for each party to have a notary sign and place their seal

Go to the title office as soon as possible

Until the title is transferred, it is still in the seller's name

Fill out the title application

Once both parties have signed the title, you will need to fill out an application to have it issued in your name
Make sure you take your bill of sale with you at this time, some states will require it

Pay any fees and taxes that are required

There will be fees and taxes associated with your title transfer, make sure you bring the funds with you
Title transfers and new titles are also additional fees you will need to think about

The new title in the mail

Keep the new title that you get in the mail in a safe place where it will not be lost
This title (and the bill of sale) show your ownership of the boat and will be needed for registration purposes
Boat Licensing Requirements
Boat licensing requirements are decided on a state level. Most of these licensing requirements can be fulfilled online. There are no on the water tests like when you have to take a driver's test and drive with an instructor on the roadway. To get a boating license, you can follow these steps:
Conduct research in your state to find out the requirements for boater education
Complete a boat education and safety course, most of these can be done online or in person.
Pass the test (also available online or in-person at the end of the class)
Submit the appropriate payment after the course has been completed
Keep the licensing and certification with you whenever you are on the water
State Requirements for Licensing
The chances are good that if you are purchasing a new boat and you are a first-time boat owner, the dealership will be able to provide you with additional resources in your state to obtain the licensing you need. 
A great resource available that breaks down the boat licensing information state-by-state is the National Association of Boating Law Administrators (NASBLA). Their webpage provides the necessary training requirements for each of the states. You will need to research to find out what the state-approved safety and education courses are available for completion. 
What is a Boat Licensing Course?
A boat licensing course is a safety and education course that is required before someone can legally operate a watercraft on the water. These courses are like the courses required for drivers on the road but do not require an in-person boat exam with an instructor riding with you.
For the states that accept online course completion, these take approximately three hours to finish. These are set up into sections and chapters so that you do not have to complete the entire course in one sitting. Courses are set up so that users cannot simply click through it to complete it. The user will have to complete each section and chapter before moving on. 
Most of these courses are not designed to be challenging to pass. They raise awareness on every aspect of boating and the safety revolving around them. Courses cover the following topics:
Basics of boating
Boating terminology
Rules of navigation
Regulations in your state
Handling boating emergencies
How to enjoy watersports with your vessel
Once the course is completed, an exam will be required. Once you pass this exam, you can print your license and are legal for the water.
Boat Education Licensing Requirements
The requirements of boating education will differ based on the state you live in. There may be some age restrictions to the age in which you can apply and obtain a boating license. States also may have additional regulations about honoring boating licenses obtained in another state. It is always the responsibility of the boat owner to be aware of these restrictions and obtain the proper licensing for not only the state but the state in which the boat will be on the water if it is required. Vacationing is a prime example of living in one state and operating your boat in another. You will want to make sure your vacationing state honors the license obtained in your home state.
The Process of Boat Registration
Boat registration processes will vary by state. Much like your automobile, though, you will need to make sure you register your vessel if it is required in your state to do so. You can follow these general steps when getting your boat registered:
Research the various boat registration requirements that are set in your state
Fill out the registration form and return it via online, mail, or in-person
Supply the proof of ownership which is usually done via the title or bill of sale for the boat
Registration fees will vary by state and size of the vessel but must be paid at the time of registration
Apply for a renewal before the current registration expires
Keep in mind that you can register your vessel online in some states. If you do, you may be able to apply for other licensing (like fishing licenses) at the same time. Just be aware of what your state recognizes and does not recognize before paying out money for the fees.
What Types of Boats Require Registration?
Boats that have gasoline, diesel, or electric motor (including trolling motors) must be registered at the state level. Some states even require that personal watercraft (PWC) be registered. Make sure to check with your state registration services if you have a boat that you are unsure about.
All states have different requirements for what boats need to be registered before they can be on the water. As a general rule, you can assume that if your boat has an engine that is gasoline, electric, or diesel, it is going to need to be registered. These even include trolling motors. Other factors that your state may take into consideration for registering a boat are:
Sailboats may need to be registered if they are a specific length
Kayaks, canoes, paddleboats, rowboats, or another form of a human-powered vessel may need to be registered, but it will be up to the state guidelines
As always, you will need to check with your state authority over water vessels for additional information.
Where Can I Register My Boat?
There are several places where a state may require you to register your boat. For the most part, the Department of Motor Vehicles is where you will complete your registration. Other states may require the registration to be completed at the Department of Fish and Game, the Department of Licensing, or the Department of National Resources. A boat is only allowed registration in one state.
In most states, you register your vehicle with the Department of Motor Vehicles (DMV). Some states may even call this the Bureau of Motor Vehicles (BMV). For most states, your boat will also be registered here. 
Other states may require that your boat be registered through other departments instead of through the DMV or BMV. The Department of Fish and Game, Department of Natural Resources (DNR), and the Department of Licensing are often used for boat registrations instead of the DMV.
Once you get your boat registered, you will receive a number. This registration number is the license plate for the vessel. It is made of numbers and letters that have to be displayed in a specific location of the boat. These numbers are required to be displayed on the hull of the boat near the bow. It must appear in the first third of the boat and be placed on both sides.
Numbers are read from left to right and must be no smaller than 3" block letters for easy visibility. These can be painted on or stickers. Most stickers can be purchased from a hardware store. Like your car's license plate, a sticker will be provided to show the valid registration year. These are often good from one to three years at a time.
Renewing a Registration
The registration authority for your boat's registration should automatically send you a form for renewal. This form will also include a bill that will explain the fees you need to pay to renew your boat's registration. After all, fees are paid, you will receive a new renewal sticker to display on your vessel.
Handling the Transport of a New Boat
When purchasing a new or used boat, you will want to be able to transport it back to your home until all of the paperwork is completed, and it is registered. A-1 Auto Transport has the experience needed to help ship a boat wherever you need it to go. The offices are available for quotes when you need them, call A-1 Auto Transport today.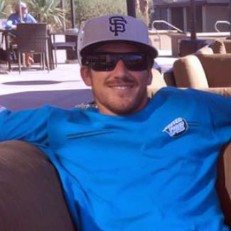 Joe Webster began his journey in the auto transport field by attending the University of Southern California (USC), where he graduated with a Bachelor of Business Marketing.

After college, he started his career in the auto transport industry from the bottom up and has done virtually every job there is to do at A-1 Auto Transport, including but not limited to: Truck Driver, Dispatch, Sales, PR, Bookkeeping, Transport Planner, Transport Manager, International Transport Manager, Brokering, Customer Service, and Marketing. Working with his mentor Tony Taylor, Joe Webster has learned the ins and outs of this industry which is largely misunderstood.

With over 30 years experience in the industry, we've been helping people ship their vehicles, motorcycles, RV's, heavy equipment, household goods and more across the country or overseas without a hitch. Ask us anything.