What's in this article?
Professional Auto Shipping: Stockton Heavy Equipment Shipping
Do you want to hear some good news? A-1 Auto Transport can now help businesses in the Stockton area ship and haul their heavy equipment.
Our decades of experience in the industry and the hundreds of happy customers that have used our services are what turned us into one of the most reputable shipping companies in the country. Whether you need to ship your equipment locally, regionally, or across the country, we have what it takes to do the job right.
Contact us now to ask for more details about how to have your freight hauled or to request a free quote.
Tricks to Reduce Your Stockton Estimate When Shipping Heavy Equipment
Moving heavy equipment across long distances requires professional transporters to ensure safety of the cargo and to get it there on time. If you're looking to reduce your stockton estimate when shipping this equipment, there are some tricks to help save money. Filling out an online form is a great place to start because professional providers can evaluate nearly all forms of transport before providing you with a free estimate of how much it would cost.
The other important factor in lowering the costs is the max weight that can be moved for that price point, so getting accurate readings about your equipment is essential. With professional transporters and accurate readings, you're more likely to get the equipment moved at lower costs than expected.
Stockton Heavy Equipment Pricing & Time To Ship Examples
| | | | |
| --- | --- | --- | --- |
| To / From Stockton, CA | Cost | Distance | Estimated Time In Transit |
| Stockton, CA to Akron, OH | $4401.36 - $5379.44 | 2445.2 | 8 - 10 days |
| Aurora, IL to Stockton, CA | $3703.68 - $4526.72 | 2057.6 | 8 - 10 days |
| Tucson, AZ to Stockton, CA | $1477.8 - $1806.2 | 821 | 4 - 6 days |
| Stockton, CA to fresno, CA | $226.44 - $276.76 | 125.8 | 1 -2 days |
| Mesa, AZ to Stockton, CA | $1304.64 - $1594.56 | 724.8 | 4 - 6 days |
| Stockton, CA to Atlanta, GA | $4374.72 - $5346.88 | 2430.4 | 8 - 10 days |
| Omaha, NE to Stockton, CA | $2933.82 - $3585.78 | 1629.9 | 6 - 8 days |
| Stockton, CA to Long Beach, NY | $5219.64 - $6379.56 | 2899.8 | 10 - 12 days |
| Miami, FL to Stockton, CA | $5391.36 - $6589.44 | 2995.2 | 10 - 12 days |
| Stockton, CA to Tulsa, OK | $3030.48 - $3703.92 | 1683.6 | 6 - 8 days |
*Prices and times are estimated. They can vary depending on the season and what type of vehicle you are shipping.
A-1 Auto Transport Ships Worldwide.
Get a Free, No Obligation to Buy, Heavy Equipment Shipping Quote.
Get my free quote now
or call us to do it for you:
Insurance For Hauling Heavy Equipment In Stockton
We understandvery well that your heavy equipment is crucial to your business and a big investment that you want to protect. And, that's exactly what we offer. At A-1 Auto Transport, we don't just ship heavy-duty machinery from point A to point B. We do it by putting the safety and integrity of your equipment first.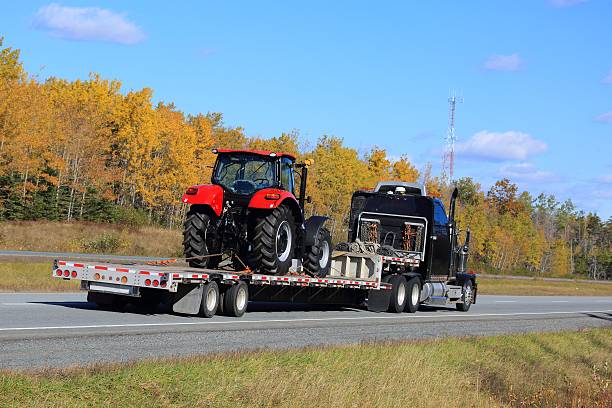 While federal law mandates that all shipping companies carry insurance, we always recommended our clients go beyond the minimum requirements. The more and better insurance you get l, the more peace of mind you will have.
Types of Equipment We Ship in Stockton
We can safely say that there's little we haven't seen and done in our many years of experience. Here's just a quick look at the type of equipment we can transport in Stockton.
Backhoes and excavators
Engines heavy haul
Hydraulic equipment heavy haul
Track loaders & graders
And more!
For any questions you may have, we encourage you to get in touch with us online or via phone at 1-888-230-6512. We can give you more details about our services as well as provide you with a personalized free quote.
Types of Heavy Machinery Shipping Equipment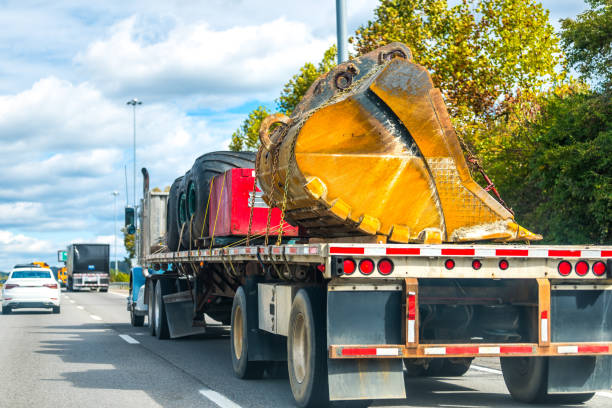 Heavy machinery shipping equipment is designed to safely transport large and heavy loads. It comes in many different types, each with its own purpose and application. Here are some of the most popular types of heavy machinery shipping equipment:
Flat Racks: Flat racks are open-top containers with walls on all four sides but no roof or floor. They are used to transport bulky items such as automobiles, construction equipment, and even entire houses.
Low-bed Trailers: Low-bed trailers provide a lower center of gravity than regular flatbeds which makes them ideal for transporting heavy loads like construction equipment. They usually feature an adjustable bed height so they can be adjusted to fit the load.
Forklifts: Forklifts are often used for loading and unloading heavy machinery, such as bulldozers or excavators. They have a hydraulic system that lifts and lowers cargo, making them invaluable for moving large and heavy items from one location to another quickly and safely.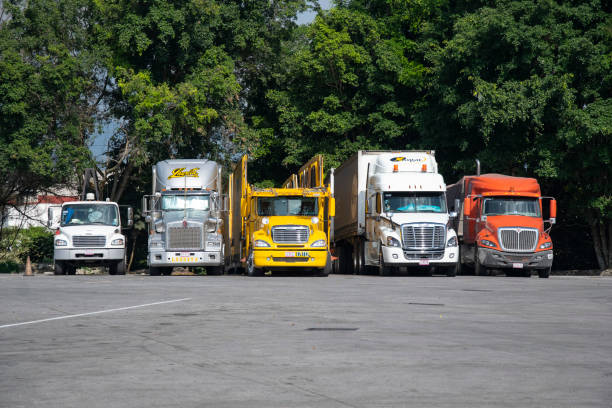 Drop Deck Trailers: A drop deck trailer is designed to transport heavy machinery and other items with a flat bed. The lower deck can be adjusted depending on the height of the load, allowing for easy access and secure transport.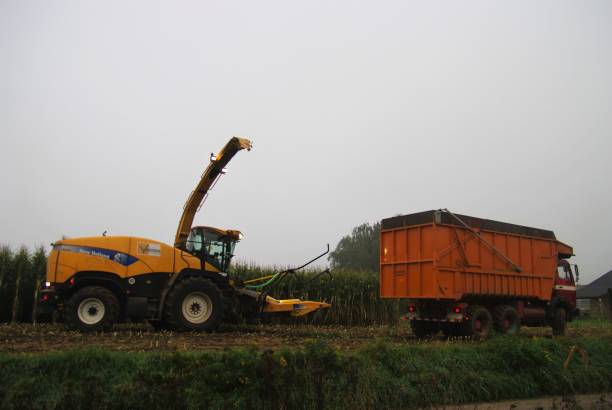 Semi-trailers: Semi-trailers are a type of truck that has two sections - one in front, connected to a pulling vehicle, and one in the rear. They come in various sizes and types, and they're used to transport heavy machinery or other large loads.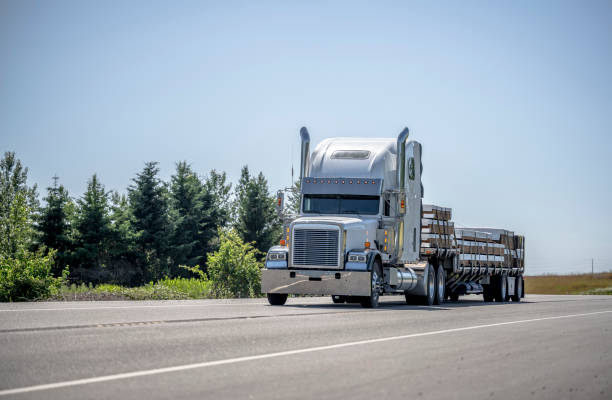 Heavy machinery shipping equipment is an essential part of many industries. From construction to manufacturing, this equipment is used to safely move large items from one location to another quickly and efficiently.
Factors to Consider When Choosing Stockton Heavy Hauling Transport Company
Shipping heavy equipment, such as large vehicles, in and out of San Francisco, San Jose, Santa Ana and San Diego can be complicated. It's important to do your homework when selecting the right Stockton heavy hauling transport company for your needs.
Insurance
Insurance coverage should be a priority when making the selection.
Permits and Licenses
Does the company have all the proper permits and licenses to haul their heavy stuff?
Insurance
Insurance rates should also be taken into account - especially for international transport (s).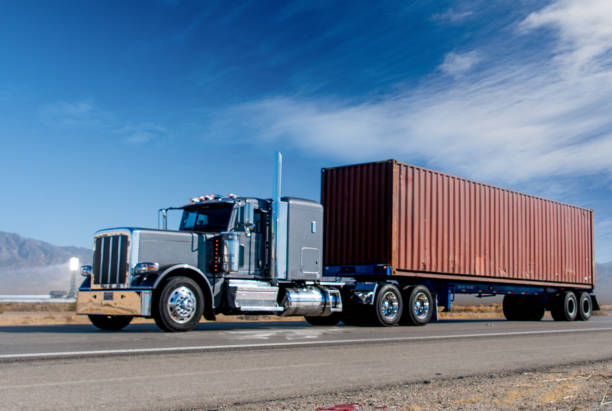 Reviews
Reviews are essential for understanding what customers think about each company's reliability and commitment in the transport industry to customer service.
Communication
Communication is also paramount when trusting a heavy equipment transport company with valuable cargo.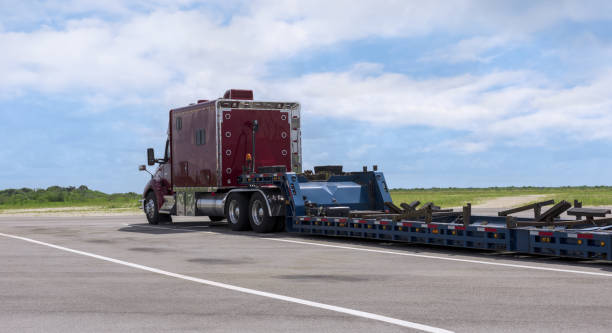 Coverage Areas
It is equally important to know what cities and states the shipping company covers.
Location
Finally, where is the heavy haul transport company located? Consider location if that impacts availability or timing of shipment. These seven factors are key when considering which Stockton Heavy Hauling Transport Company you would hire.