What's in this article?
Fremont Heavy Equipment Shipping by A1-Auto Transport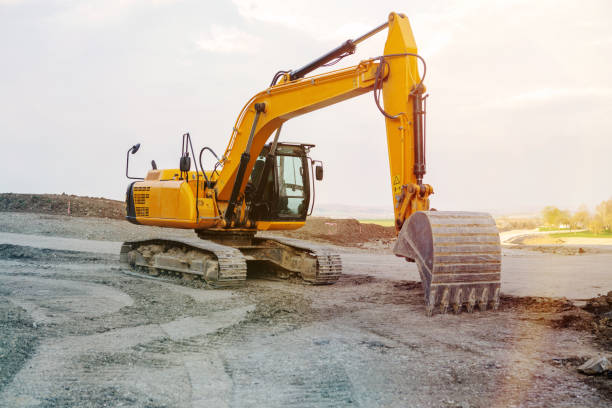 At A-1 Auto Transport, we let our reputation speak for itself. Instead of taking our word for it that our 30 years of industry experience, cooperation with highly reputable carriers, and speedy deliveries make us the experts, take it from our customers.
We're proudly recommended by 97% of customers because we commit to providing quality customer service, protecting our customers' equipment, fair prices, and professionalism. Relocating giant heavy haul loads such as cranes or excavators can be a difficult or impossible task to do on your own, especially if the equipment needs to cross international waters.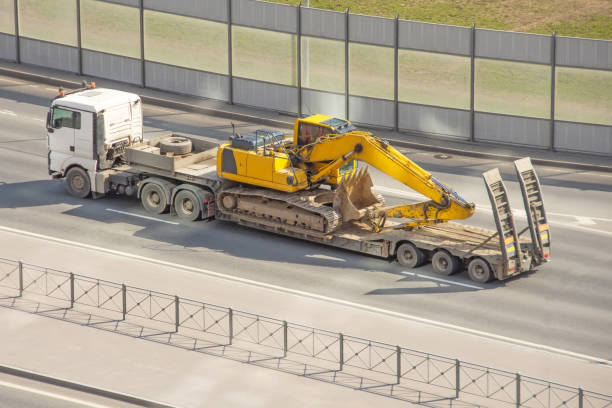 More than just possible, we make it incredibly simple. We offer door-to-door transit so you don't have to make any trips. We'll pick up your equipment for you and drop it off. Our wide shipment network enables us to deliver to all 50 states and 190 countries.
We can load your equipment in an open or closed shipping container and load it onto a ship for a overseas transit. Have stationary or inoperable equipment? No problem, we have cranes that can load it onto the ship. Get an instant no-obligation, free quote today!
How to Prepare Your Heavy Machinery Equipment for Shipping by A-1 Auto Transport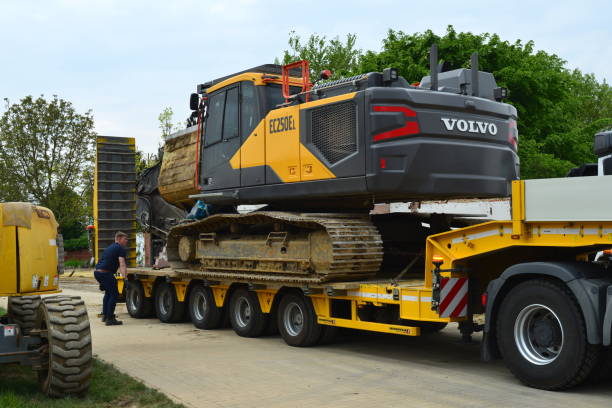 Have Accurate Paper Work
Before the hauling company is able to transport your heavy equipment, they will require you to provide various documents. This includes contracts, shipping labels, bill of ladings and insurance certificates.
Understand The Size Of Your Equipment
You should always measure the size of the machinery before contacting a hauling company so that you can determine which type of transport to use.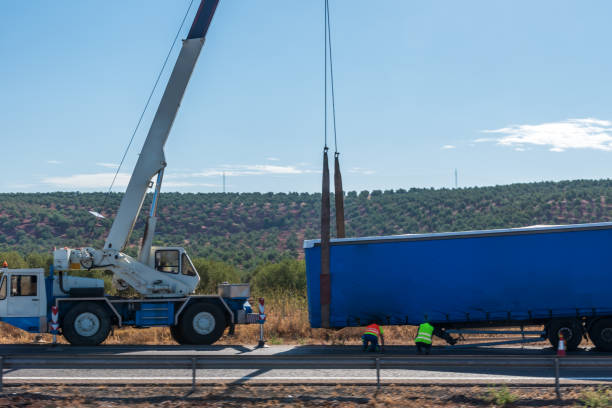 Preparing Your Equipment For Shipping
Before the hauling company collects your equipment, it should be cleaned and checked for any damage or loose parts. You should also remove any attachments that you no longer need. Additionally, all electrical components should be disconnected and batteries removed.
Inspect Your Equipment For Damage
Before the hauling company collects your equipment, it's important to inspect it for any damage or loose parts. If you do find any issues, they should be fixed before shipping.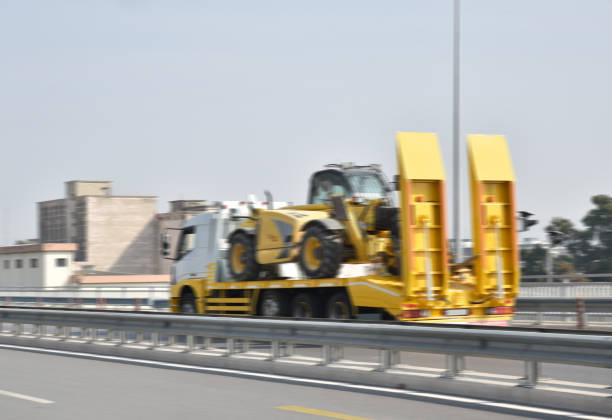 Obtain Permits And Licenses
There are certain permits and licenses that you may need in order to ship your equipment. It's important to check with your local laws and regulations to ensure you're compliant.
Select The Right Transporter
Choosing the right hauling company is essential when shipping heavy equipment. Make sure to compare quotes from several different companies before making a decision.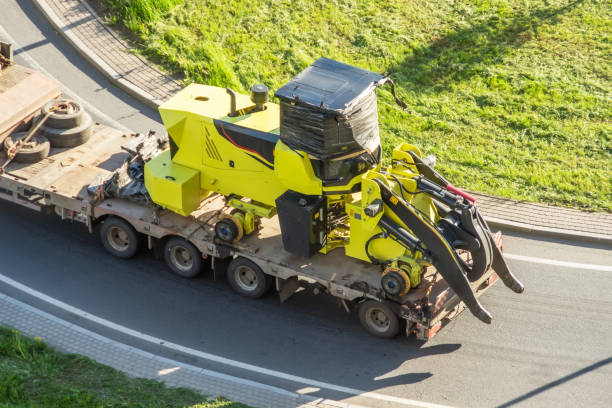 Insurance Coverage
You should always make sure that your shipment is properly insured. This will help to protect your equipment in the event of an accident.
Gauge The Experience Of The Hauling Company
It's important to select a company that has experience transporting heavy machinery. Check customer reviews and ask for references before making your choice.
Fremont Heavy Equipment Pricing & Time To Ship Examples
| | | | |
| --- | --- | --- | --- |
| To / From Fremont-CA | Cost | Distance | Estimated Time In Transit |
| Fremont, CA to St. Petersburg,, FL | $5104.62 - $6238.98 | 2835.9 | 10 - 12 days |
| New Bedford, MA to Fremont, CA | $5638.14 - $6891.06 | 3132.3 | 10 - 12 days |
| Fremont, CA to Federal Way, WA | $1448.64 - $1770.56 | 804.8 | 4 - 6 days |
| Fort Lauderdale, FL to Fremont, CA | $5394.42 - $6593.18 | 2996.9 | 10 - 12 days |
| Fremont, CA to Tempe, AZ | $1323.72 - $1617.88 | 735.4 | 4 - 6 days |
| Pembroke Pines, FL to Fremont, CA | $5411.7 - $6614.3 | 3006.5 | 10 - 12 days |
| Fremont, CA to Macon, GA | $4569.48 - $5584.92 | 2538.6 | 10 - 12 days |
| Killeen, TX to Fremont, CA | $3108.96 - $3799.84 | 1727.2 | 6 - 8 days |
| Fremont, CA to Mesquite, TX | $3092.94 - $3780.26 | 1718.3 | 6 - 8 days |
| Lynn, MA to Fremont, CA | $5631.12 - $6882.48 | 3128.4 | 10 - 12 days |
*Prices and times are estimated. They can vary depending on the season and what type of vehicle you are shipping.
A-1 Auto Transport Ships Worldwide.
Get a Free, No Obligation to Buy, Heavy Equipment Shipping Quote.
Get my free quote now
or call us to do it for you:
Insurance for Hauling Heavy Equipment in Fremont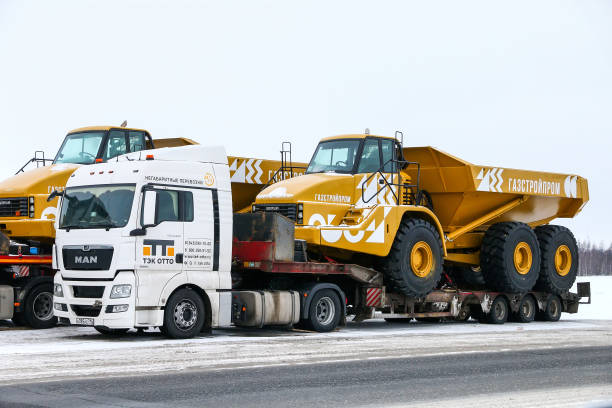 We are a fully licensed, bonded, and insured company so you don't have to worry about incurring costs of damage or loss of equipment. If it happens on our watch, our insurance will cover it.
Protecting your precious cargo is our top priority and while we will cover damage costs if they were to happen, we also have many safeguards that ensure this doesn't happen in the first place. From multiple inspection points to shipment tracking and 24/7 customer service, you'll always be in the loop and receive regular updates on your shipment.
Tips on How to Find Affordable Heavy Equipment Shipping Services in Fremont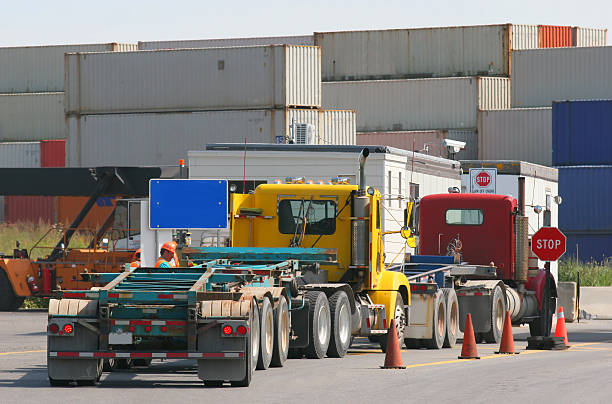 Compare quotes
Finding affordable shipping services for heavy equipment in Fremont can seem intimidating, but with some research and industry knowledge, the task can be much easier. To get off to a good start, you need to know it's important to compare quotes from different shipping companies; taking into account things like shipping rates, turnaround times and insurance policies.
Negotiate with shippers
Negotiating with a shipper or more is also a great way to find deals that don't appear on their websites or published price lists.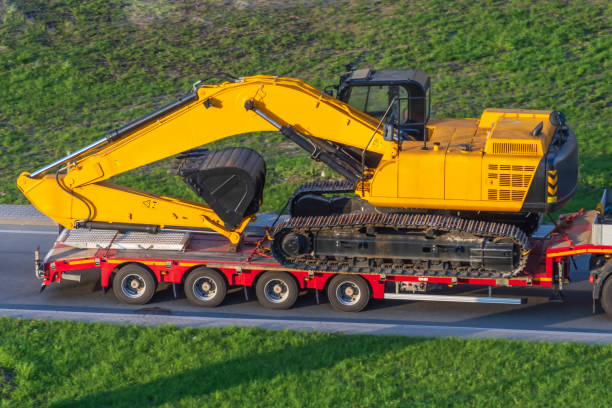 Look for specialized companies:
Additionally, specialized shipping companies may offer cheaper shipping options than regular transport firms since they often have the necessary experience shipping heavy machinery and equipment.
Research port options
It's a good idea to research port options as well since large industrial ports may reduce shipping costs due to their bulk cargo-handling capabilities.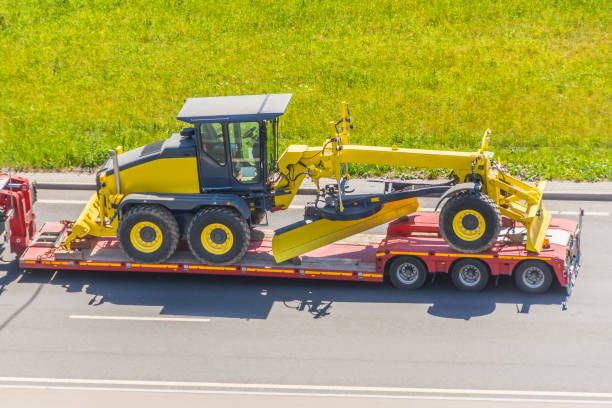 Read reviews
Lastly, make sure to read online reviews from previous customers before making your final decision; this will help you gauge the quality of service you can expect from a particular provider.
With these tips in mind you should be able to find an affordable shipping services for your heavy equipment needs in Fremont.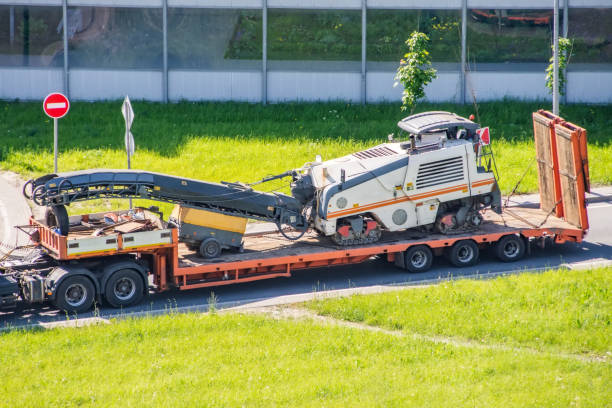 Types of Equipment We Ship
And more!
Advantages of Choosing A-1 Auto Transport for Your Fremont Heavy Equipment Transport Services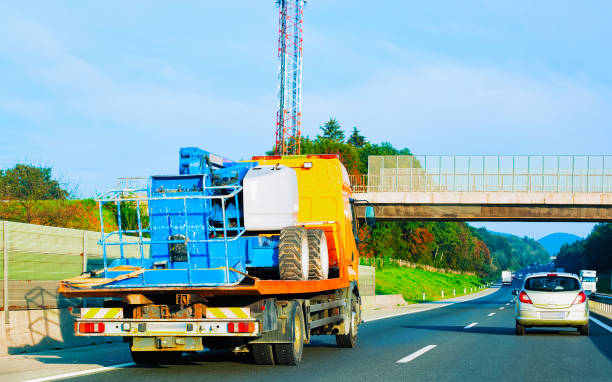 Choosing the right shipping service for your heavy equipment and machinery can be a daunting task, however, A-1 Auto Transport provides an advantageous solution. Whether shipping locally or internationally, A-1 Auto Transport offers a variety of services to transport heavy equipment in an efficient and reliable manner.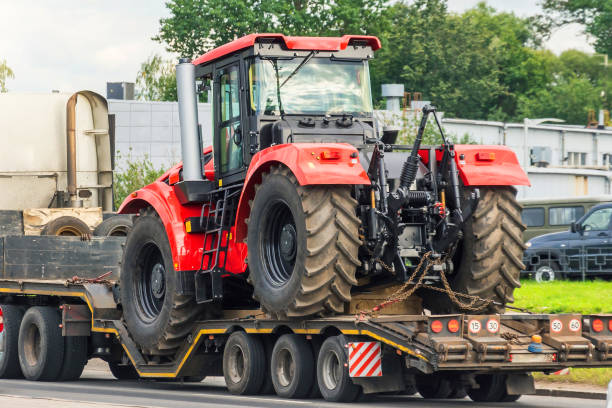 Online tracking
With their shipping network and efficient customer service, customers can easily track their shipping process within the U.S. or abroad.
Specialized shipping solutions
They also provide specialized enclosed shipping solutions for the customers with extra-sensitive materials such as high value items or fragile items that need extra protection during transit.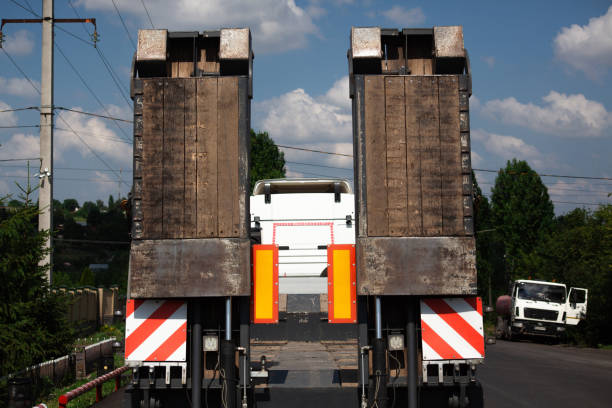 Experienced team
The experienced team is always on hand to offer advice and solve any potential issues along the way.
Competitive rates
Furthermore, as one of the best company in town, we have competitive rates that allow customers to choose suitable shipping options without breaking the bank while ensuring they receive their orders on time.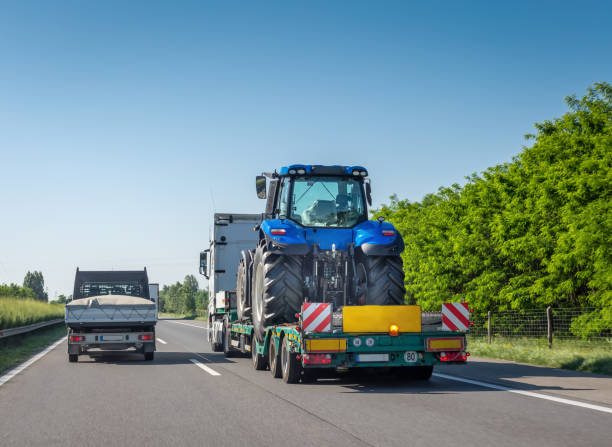 Overall, there are clear reasons why you should consider choosing A-1 Auto Transport for all your Fremont heavy equipment transport services needs.
Fremont Equipment Shipment and Document Requirements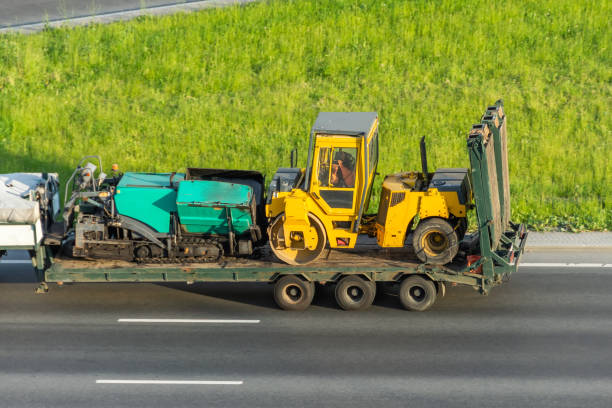 Shipping heavy equipment and machinery can be a complex process that requires multiple documents to fulfil shipping regulations.
When shipping from Fremont, organizations shipping heavy equipment will need to make sure that they have all the necessary documentation such as a bill of lading, manufacturer's declaration of origin, proof of ownership, title documents (if applicable), and proper licensing and permits from state, county or local authorities.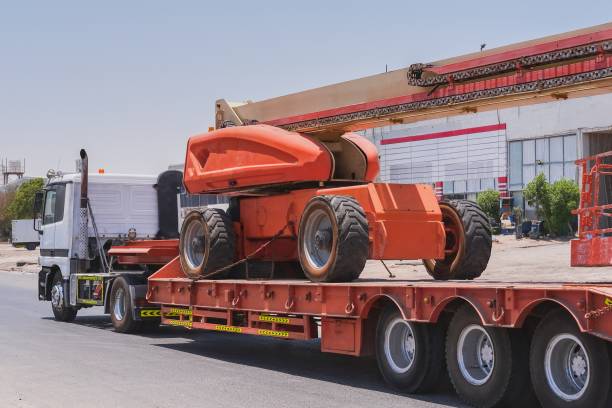 Fulfilling these requirements is essential for ensuring the successful shipping of heavy equipment.