What's in this article?
San Bernardino Heavy Equipment Shipping by A1-Auto Transport
Are you in need of a shipping service that can haul your heavy equipment across the country or overseas? A-1 Auto Transport ships all sorts of heavy equipment, not just automobiles, and we operate in the San Bernardino area.
With 3 decades in the industry, our reputation precedes us. We've delivered over 2 million shipments to 190 different countries safely and promptly and we're recommended by 97% of customers. We have offices in major cities around the country and a network of 40 terminals.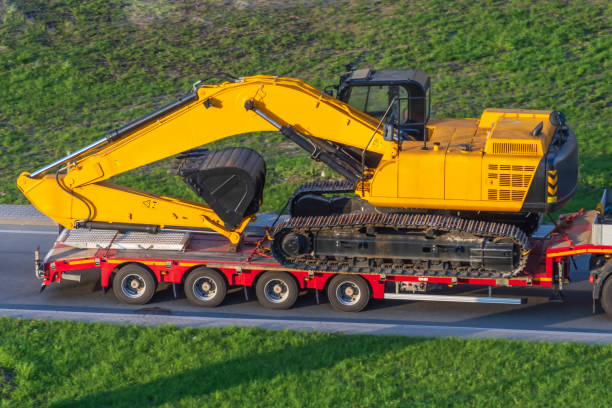 Our carriers are the best in the industry. We only choose to work with carriers who have an excellent reputation, are highly trustworthy, and have a proven track record. Contact us today to get a free quote and find out more about shipping options ranging from aircraft, truck/trailer, ship, and container.
Factors That Determine the Estimates of San Bernardino Heavy Equipment Shipping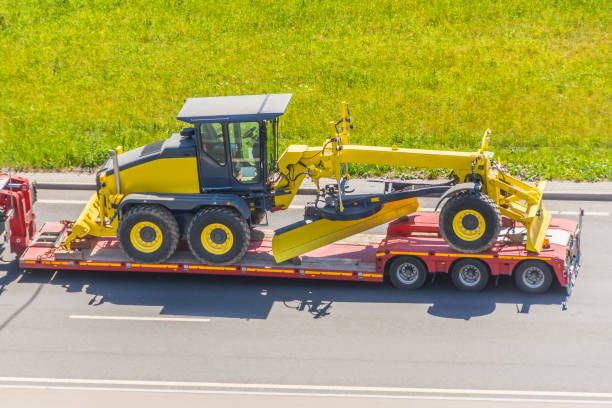 At one of our leading heavy equipment shipping services in San Bernardino, there are several factors that determine the estimates for shipping freight.
Density of the equipment
The density of the freight is one of the most important factors that determines the cost of shipping. If the weight and size of your equipment are high, then you might have to pay more for transport.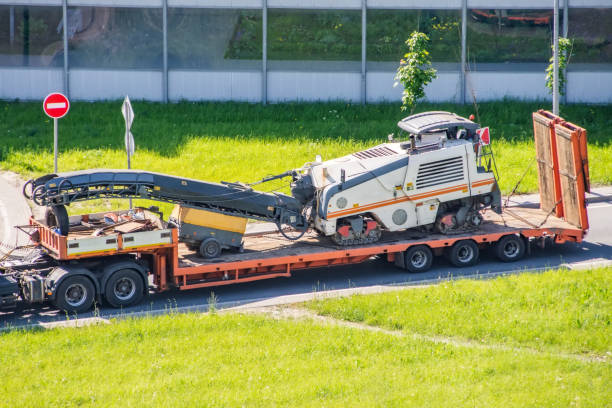 Distance
The distance between origin and destination plays a major role in calculating the estimates. The further away you're located from each other, the more cost-intensive it will be to ship your freight.
Mode of transport
Are you looking for rail, road, or ocean shipping? Each mode of transportation has its own set of costs that need to be considered. We suggest finding the most economical form of transport and go from there.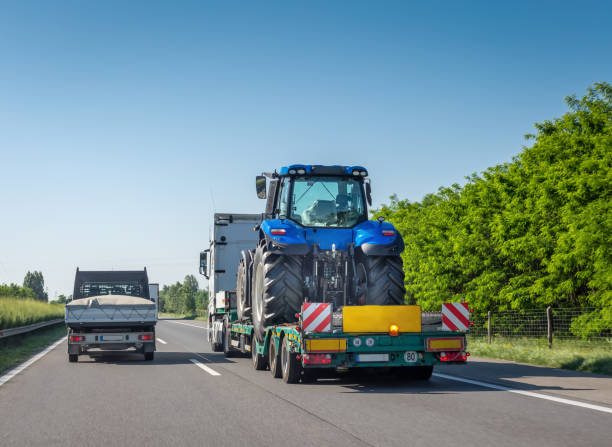 Time frame
Do you need your equipment shipped in a few days or weeks? Depending on the time frame, you can decide which mode of transport to take.
We understand that every heavy equipment shipping job is unique and requires special attention. That's why our team of experts at San Bernardino
San Bernardino Ca Heavy Equipment Pricing & Time To Ship Examples
| | | | |
| --- | --- | --- | --- |
| To / From san Bernardino, CA | Cost | Distance | Estimated Time In Transit |
| san Bernardino, CA to San Jose, CA | $706.68 - $863.72 | 392.6 | 2 - 4 days |
| Denver, CO to san Bernardino, CA | $1801.62 - $2201.98 | 1000.9 | 4 - 6 days |
| Austin, TX to san Bernardino, CA | $2385 - $2915 | 1325 | 5 - 7 days |
| san Bernardino, CA to Jacksonville, FL | $4255.2 - $5200.8 | 2364 | 8 - 10 days |
| Fort Worth, TX to san Bernardino, CA | $2434.32 - $2975.28 | 1352.4 | 5 - 7 days |
| san Bernardino, CA to Columbus, OH | $3960 - $4840 | 2200 | 8 - 10 days |
| Indianapolis, IN to san Bernardino, CA | $3642.3 - $4451.7 | 2023.5 | 8 - 10 days |
| san Bernardino, CA to Charlotte, NC | $4261.5 - $5208.5 | 2367.5 | 8 - 10 days |
| San Diego, CA to san Bernardino, CA | $192.96 - $235.84 | 107.2 | 1 -2 days |
| san Bernardino, CA to Seattle, WA | $2138.22 - $2613.38 | 1187.9 | 4 - 6 days |
*Prices and times are estimated. They can vary depending on the season and what type of vehicle you are shipping.
A-1 Auto Transport Ships Worldwide.
Get a Free, No Obligation to Buy, Heavy Equipment Shipping Quote.
Get my free quote now
or call us to do it for you:
Insurance For Hauling Heavy Equipment In San Bernardino
Heavy haul lauds cost more than other cargo and that's why businesses are required to maintain adequate levels of insurance. You can have peace of mind knowing that we will always cover the cost of your equipment if anything happens to it on our watch.
A-1 Auto Transport is a fully licensed, bonded, and insured company with a great reputation. We go above and beyond to serve our customers, keep them regularly updated, track their shipments, and offer container shopping to protect vulnerable equipment from variable weather conditions and other hazards.
Need Help with Your Heavy Equipment Shipping in San Bernardino? Contact A1-Auto Transport
Shipping equipment to or from California doesn't have to be a hassle, thanks to A1-Auto Transport. Whether you're located in San Bernardino, San Diego, Los Angeles or another of the many cities found in the state, our equipment transport services can get your items safely and efficiently to their desired destinations.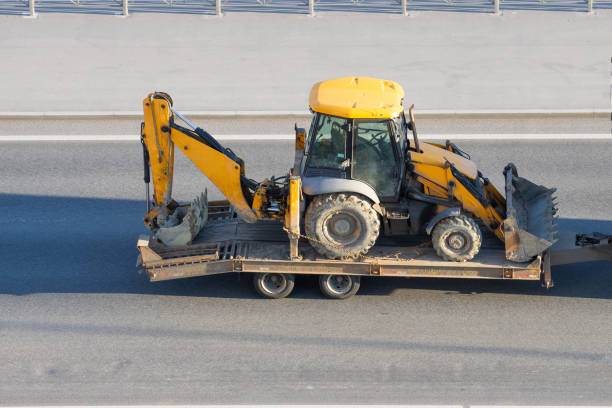 We boast a variety of equipment transport options transport that are tailored specifically to the needs of those in California, making it easy for you to find an option that works best for you. For all your equipment shipping needs in and out of California, A1-Auto Transport has got you covered!
Types of Equipment We Ship in Rancho Cucamonga
We'll ship any equipment, no matter how big or small. We offer door-to-door and terminal shipping. Choose A-1 Auto Transport to ship for any of your heavy equipment shipment news, such as:
And more!
What Methods of Heavy Equipment Shipment Will I Have to Choose From ?
When it comes to shipping heavy equipment, one of our most popular methods is for a Flat Bed Truck. This type of truck is perfect for transporting a wide variety of items, especially larger sized items like construction or farming equipment. Generally these trucks have one or more flatbed trailers with ramps extending from the trailer that can be used for loading and unloading large pieces of equipment.
Additionally, some companies may offer other specialized services such as onsite delivery or pickup from places like warehouses. For example, one such company based in San Francisco that offers secure and safe delivery options for your heavy equipment across almost any distance and location is A1-Auto Transport!
If all these conditions are fulfilled then one will get an accurate estimate for their shipment. Our experienced team is committed to providing quality services to all customers looking for heavy equipment shipping and we guarantee value for your money.
Tips to Prepare Your Heavy Machinery for Shipping by A1-Auto Transport
Shipping heavy machinery requires special care and attention. It can be a daunting task, but with the right preparation, you can ensure that your machine arrives safely and securely. Here are seven ways to help you prepare your heavy machinery for shipping:
Clean Your Machinery: Before shipping, give your machine a thorough cleaning to remove any debris or dirt that could potentially damage it during transport.
Take Detailed Photos: As you're cleaning your machinery, make sure to take detailed photos of the machine from multiple angles. This will help document any pre-existing damages and can be used to compare against the post-shipment condition of the machine.
Disconnect Components: Some machines may have components that need to be disconnected for transport. Make sure to disconnect any component that could potentially move or become loose during transit.
Drain Any Fluids: If there are any fluids in the machine, make sure to drain them before shipping.
Secure All Attachments: Double check to make sure that all attachments and parts are securely tightened.
Measure the Machine: Use a measuring tool to get accurate measurements of your machine and record them in detail. This will help ensure that your machine fits on the transport trailer correctly and reduce any potential damage during transit.
Package Your Machinery Properly: Many shippers will not accept a machine that is not properly packaged. Make sure to use high-quality packing materials, such as bubble wrap and packing peanuts, to secure your machinery during transit.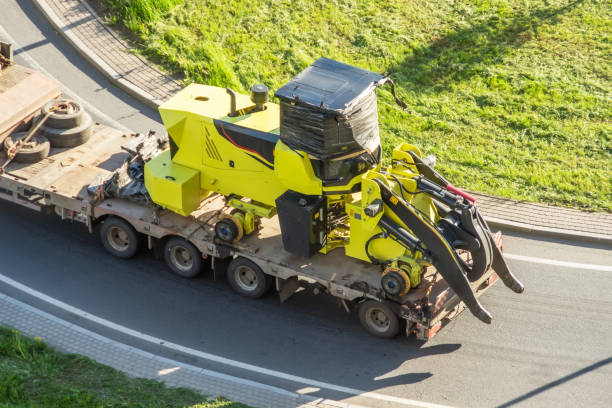 Following these steps can help ensure that your machine gets shipped safely and securely, giving you peace of mind when it comes time to move your heavy machinery.
7 Factors to Consider When Choosing San Bernardino Heavy Equipment Transport Company
Rates
The rates an auto transport company offers should be calculated based on the size, weight, and distance of the shipment.
Availability
Choose a company that can provide you with prompt pickup and delivery services in San Bernardino.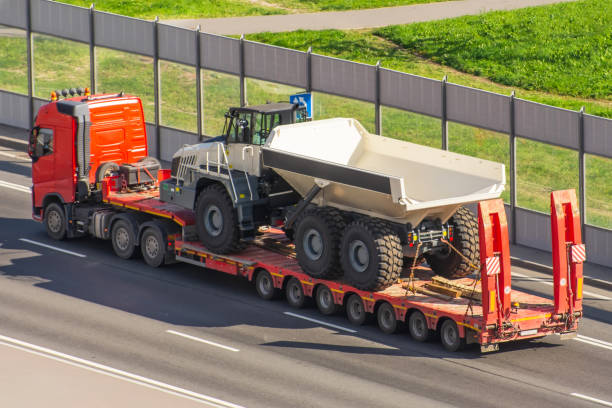 Experience
Make sure you select a reputable auto shipping company with extensive experience in transporting heavy equipment.
Insurance Coverage
Make sure the company you hire provides insurance coverage for your shipment.
Specialty Services
Be sure to select an auto transport service that can provide specialty services, such as enclosed shipping and door-to-door delivery.
Equipment Quality
Check to see if the company you select uses the latest equipment and technology for safely transporting heavy machinery.
Customer Service
Select a company that puts the customer first and provides excellent customer service.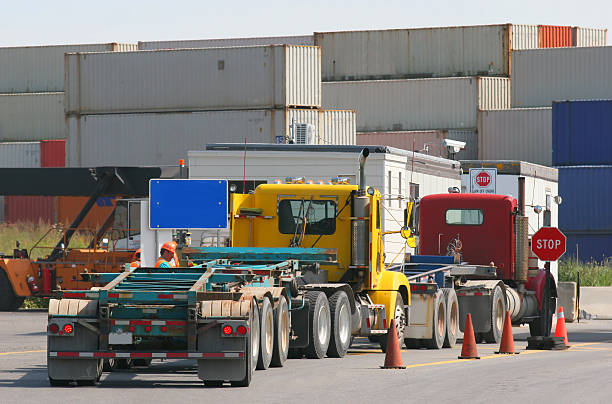 Reputation
Look for a company with a good reputation in the industry and positive reviews from past customers.
A1-Auto Transport is one of the top auto transport companies in San Bernardino, providing reliable solutions for customers who are looking to ship heavy equipment across the country.