What's in this article?
Professional Auto Shipping: Irvine Heavy Equipment Shipping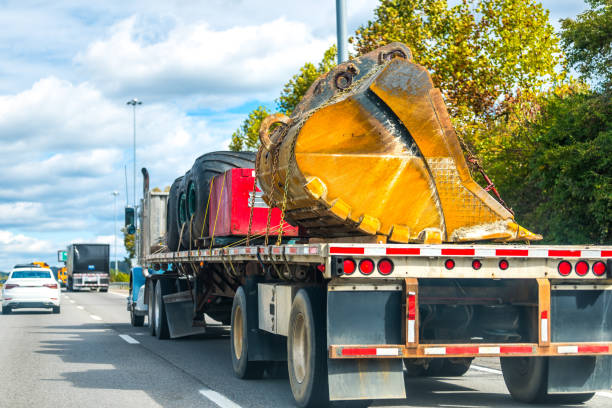 Have you been unable to find a shipping company that you can trust with your heavy equipment? A-1 Auto Transport, one of the largest and most reputable shipping and hauling companies in the US and worldwide, is now serving the Irvine area and is ready to assist you with everything you need to have your freight hauled!
Whether you need to ship your equipment in Irvine, across Huntington Beach, in the state, or even across the country, our heavy hauling services are reliable, professional, and reasonably priced.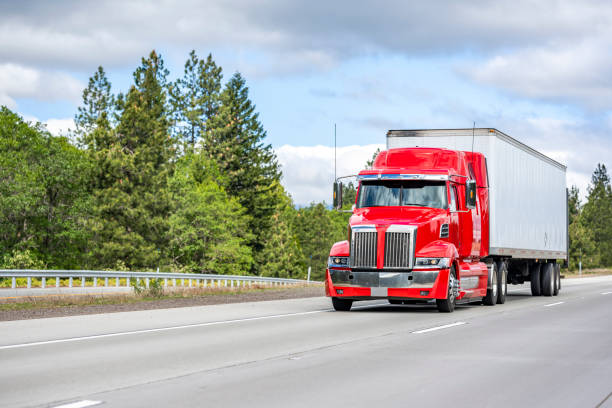 Our team is happy to assist you and answer any questions you might have. Don't hesitate to reach out to learn more or ask for a free quote.
Determinants of Irvine Heavy Equipment Shipping Estimates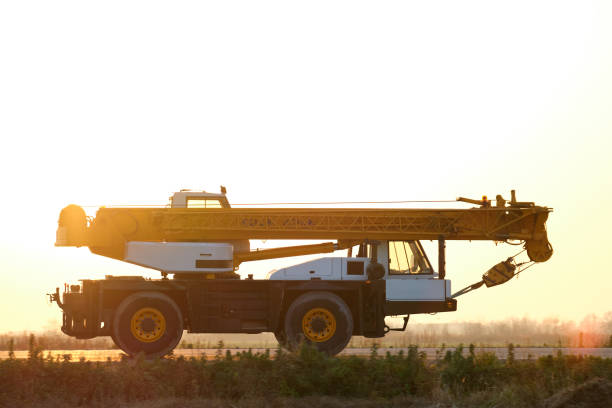 Density - The density of an item affects its total weight as well as its volumetric weight, which is determined by multiplying length x width x height in inches. Therefore, heavier items will have a higher total weight and volumetric weight than lighter items. This can affect the cost of shipping freight since it's based on weight or volume.
Size and Dimensions - Larger equipment will naturally take up more space in the trailer and require more resources to transport, which can potentially increase the cost of shipping.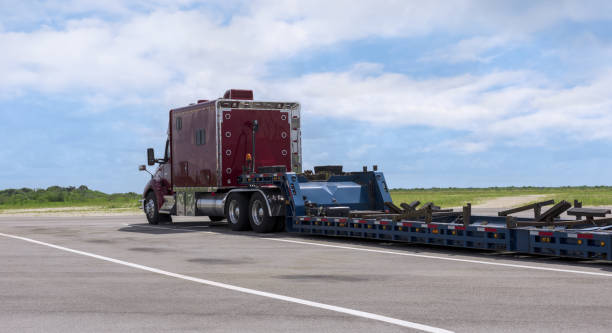 Location for Pick Up and Delivery - When shipping heavy equipment, make sure to provide accurate pickup and delivery locations as this can affect the total cost of the shipment.
Type of Shipping Service Chosen - If a customer chooses enclosed shipping services such as containers, their quote will be more expensive than using open-air shipping methods such as flatbeds or drop decks.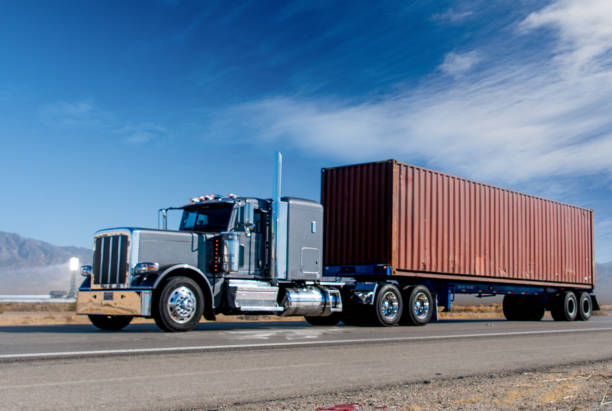 Time Frame - Finally, the time frame of a shipment will also affect the cost. Shorter transit times may require additional resources and/or rush fees to deliver on time.
Irvine Heavy Equipment Pricing & Time To Ship Examples
| | | | |
| --- | --- | --- | --- |
| To / From Irvine, CA | Cost | Distance | Estimated Time In Transit |
| Irvine, CA to New York, NY | $5016.42 - $6131.18 | 2786.9 | 10 - 12 days |
| San Jose, CA to Irvine, CA | $691.92 - $845.68 | 384.4 | 2 - 4 days |
| Los Angeles, CA to Irvine, CA | $72.72 - $88.88 | 40.4 | 1 -2 days |
| Irvine, CA to Chicago, IL | $3623.4 - $4428.6 | 2013 | 8 - 10 days |
| Houston, TX to Irvine, CA | $2759.4 - $3372.6 | 1533 | 6 - 8 days |
| Irvine, CA to Phoenix, AZ | $645.84 - $789.36 | 358.8 | 2 - 4 days |
| Philadelphia, PA to Irvine, CA | $4878.54 - $5962.66 | 2710.3 | 10 - 12 days |
| Irvine, CA to San Antonio, TX | $2407.68 - $2942.72 | 1337.6 | 5 - 7 days |
| San Diego, CA to Irvine, CA | $153.18 - $187.22 | 85.1 | 1 -2 days |
| Irvine, CA to Dallas, TX | $2558.52 - $3127.08 | 1421.4 | 5 - 7 days |
*Prices and times are estimated. They can vary depending on the season and what type of vehicle you are shipping.
A-1 Auto Transport Ships Worldwide.
Get a Free, No Obligation to Buy, Heavy Equipment Shipping Quote.
Get my free quote now
or call us to do it for you:
Insurance For Hauling Heavy Equipment In Irvine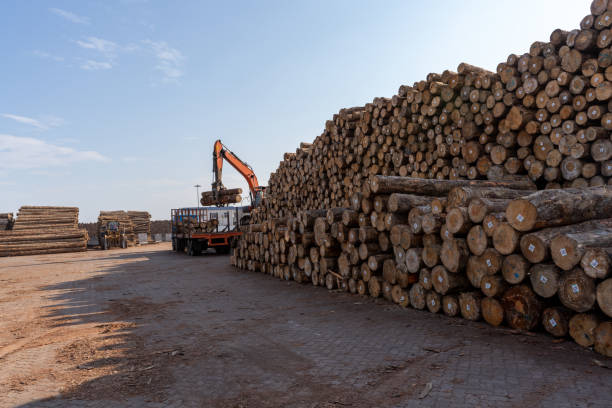 Shippingheavy equipment can be extremely stressful for any business. The investment is significant and any damage can mean money lost and increased operating costs.
Because the safety of your equipment and the satisfaction of our customers is our primary priority, A-1 Auto Transport is fully insured. And, that's not all! In addition to the mandatory insurance federal law requires all shipping companies to carry, we also offer more comprehensive options.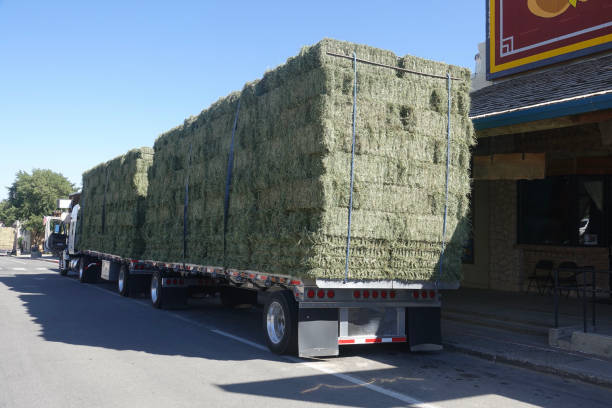 That way, you can have an additional layer of protection and you can rest assured that your investment is safe and in good hands.
Tips and Strategies on How to Save Money on Your Heavy Equipment Transport Services in Irvine
Compare Quotes: When it comes to heavy equipment shipping in Irvine, it pays to shop around and compare quotes from different transport companies. You may be able to save a significant amount of money simply by comparing rates among different providers. Make sure you read the fine print and understand what each company is offering for the quoted rate before making a decision.
Book Early: If you book your heavy equipment shipping service in Irvine ahead of time, you can usually find better rates than if you wait until the last minute. Planning ahead and scheduling your transport several weeks or months in advance will help ensure that you get the most competitive pricing available.
Look for Discounts: Many companies that provide heavy equipment shipping services in Irvine offer discounts or other incentives to customers. Look for deals such as a percentage off your total bill, free pick-up and delivery, or other offers. Taking advantage of these can help you save money on your transport costs.
Choose the Right Company: When selecting a transport company for your heavy equipment shipping in Irvine, make sure you choose one that is experienced and reliable. Check their customer reviews online to get a better idea of their service quality. Make sure the company has experience transporting heavy machinery and can provide the necessary insurance coverage for your shipment.
Consider Shipping Alternatives: If you're looking to save money on your heavy equipment shipping in Irvine, you may want to consider alternative methods of transport. For example, if you're shipping a small piece of equipment, it might be cheaper to ship it by train or truck than using an air cargo service. Depending on the size and weight of your equipment, these alternatives may provide significant savings.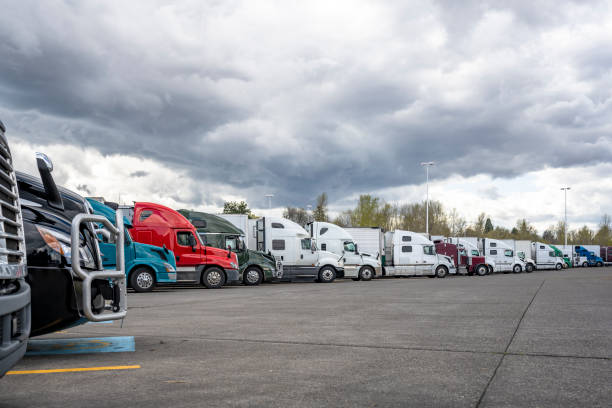 No matter what method you choose to ship your heavy equipment in Irvine, it's important to do your research and compare different companies before making a final decision. Taking the time to find the most competitive rate will help ensure that you get the best deal possible on your transport needs.
Types of Equipment We Ship in Irvine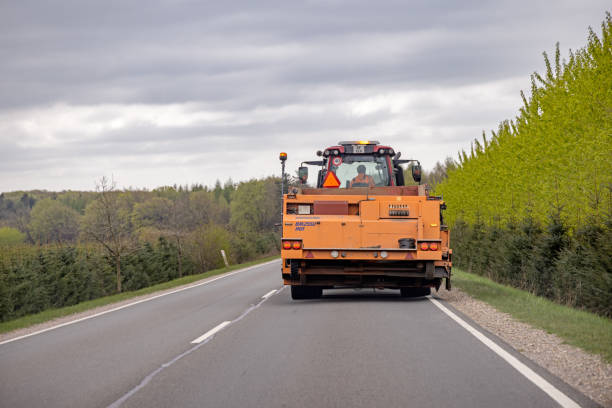 We have extensive years of experience in the shipping industry and have handled various types of equipment so far. Our list includes but it's not limited to:
Backhoes and excavators
Engines heavy haul
Hydraulic equipment heavy haul
Track loaders & graders
And more!
Are you an Irvine business looking for a reliable shipping company? Get in touch with A-1 Auto Transport, tell us about your specific type of equipment and your needs, and we will be back with a free quote!
7 Steps on How to Prepare Your Heavy Equipment for Shipping by A-1 Auto Transport
Measure the size and weight of your equipment for accurate quotes: When planning a move, it is important to provide accurate measurements of the equipment. You should measure the width, length and height of your machinery and make sure you know its total weight. This information will be necessary when seeking out shipping quotes from different companies.
Invest in proper protection supplies: You should purchase protective padding and shrink wrap to protect your equipment from any potential damage during transit. This is especially important when shipping large pieces of machinery that are delicate or prone to damage.
Make sure you have all the required documents: When shipping your heavy equipment, you need to make sure you are in possession of all the required documents. You will need an equipment bill of lading, a certificate of origin and a commercial invoice before the truckers can move your shipment.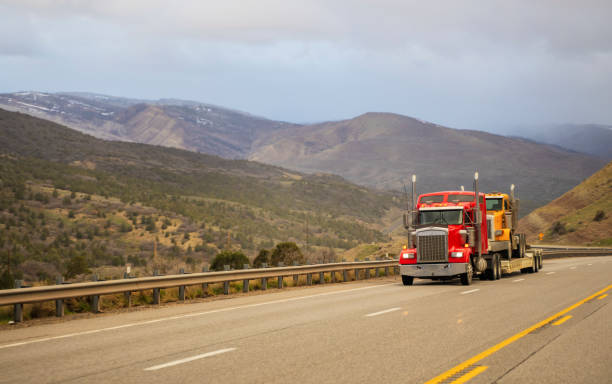 Clean and drain all fluids from your machinery: Before shipping, you must make sure to clean out any residual dirt or debris that might be left in the machinery. You should also drain all fluids and oils from the equipment to avoid making a mess during transit.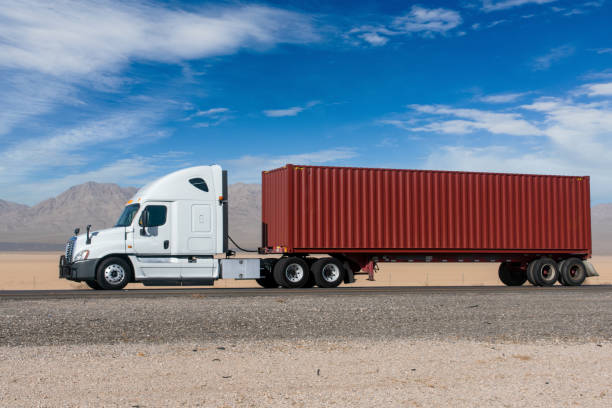 Disconnect any removable parts: If your heavy machinery has any removable parts, you must make sure to disconnect them before shipping. This will help ensure that none of these parts are damaged or lost during transit.
Secure all loose parts: You must make sure to secure any small or loose parts that might be attached to your equipment before shipping. This includes bolts, nuts, screws, and other items that could potentially get lost or damaged during transit.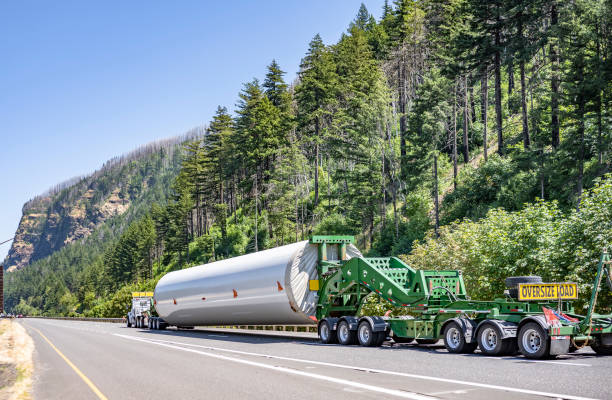 Schedule a pickup date with a reliable shipper: Once you have taken all of the necessary steps to prepare your machinery for transport, you should contact a reliable shipper who specializes in heavy equipment transportation.
Facts You Must Know About Heavy Equipment Transportation in Irvine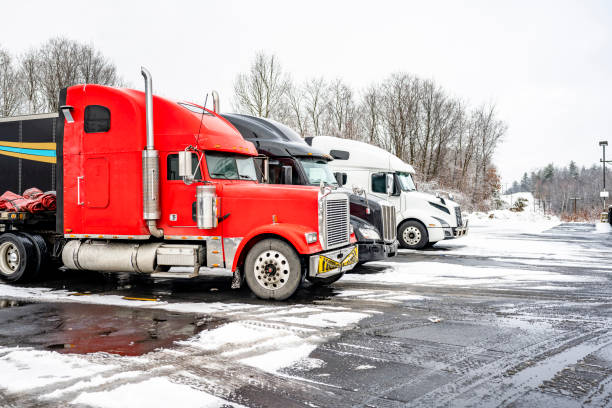 For those in Irvine, shipping heavy equipment can be a daunting task. Thankfully, there experienced and reliable shipping companies at your disposal for transporting large and heavy items. Whether you are shipping within the region, such as Santa Ana or San Diego, or shipping across the country to San Francisco or San Jose, these companies in the transport industry make it easy to ship heavy equipment.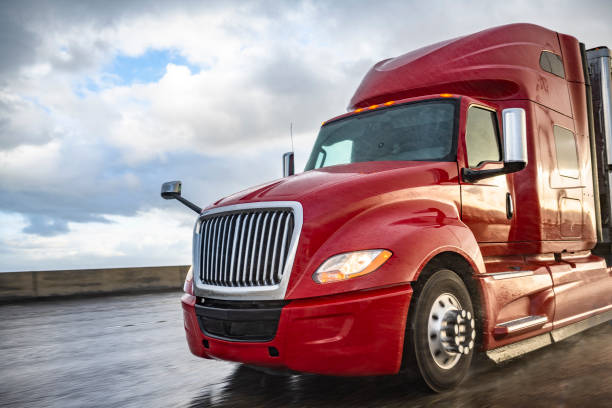 Not only do they provide safe transport and well maintained shipping equipment but also specialize in heavy equipment hauling. With their years of experience, you too can enjoy the benefits of shipping large and heavy stuff with ease.
Advantages of Choosing A-1 Auto Transport for Your Irvine Heavy Equipment Hauling Needs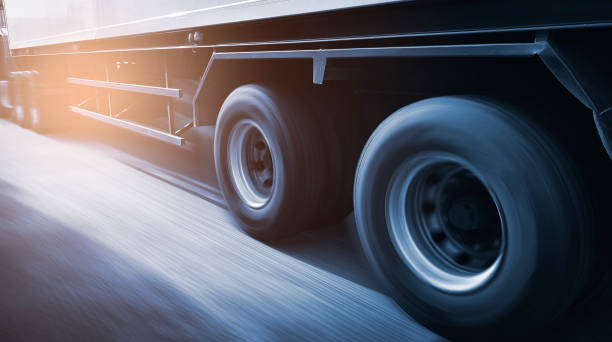 If you're shipping heavy equipment in Irvine or the surrounding areas, consider A-1 Auto Transport. Our team is experienced in shipping heavy equipment to nearby cities like Santa Ana, Long Beach and San Diego, as well as other cities throughout California such as San Francisco and San Jose. With A-1 Auto Transport, you can trust that your shipping needs will be handled safely and securely.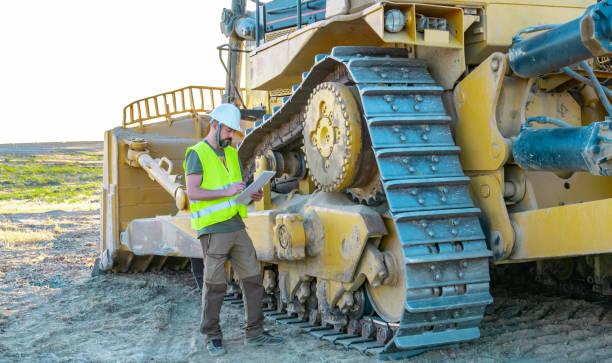 We provide reliable and affordable service whenever you need it and our staff are always available to answer any questions or address any concerns. With A-1 Auto Transport, shipping your heavy equipment is worry-free!
7 Factors to Consider When Selecting Irvine Heavy Equipment Transport Company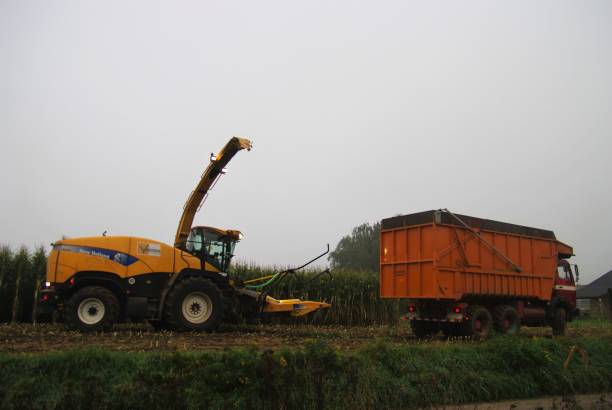 Reputation
Reputation: The first factor to consider when selecting an Irvine heavy equipment transport company is the company's reputation. It's important to do your research and check reviews to make sure you're dealing with a professional and reliable service provider.
Cost
Cost: While cost should never be the only deciding factor, it is certainly important to consider. Look for a company that offers fair prices for their services.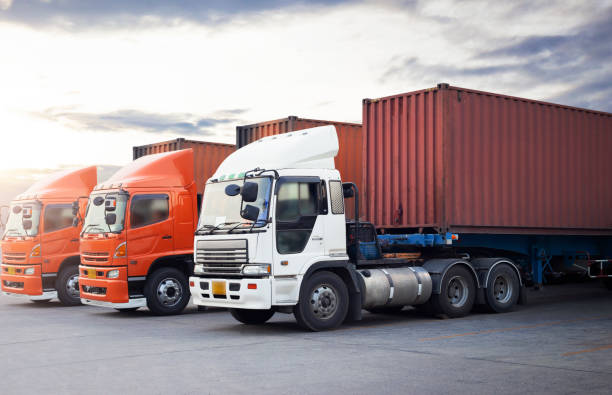 Quality of Service
Quality of Service: The quality of service provided by the transport company is another significant factor to consider when selecting a provider. Make sure they have adequate insurance coverage and provide reliable, safe shipping methods.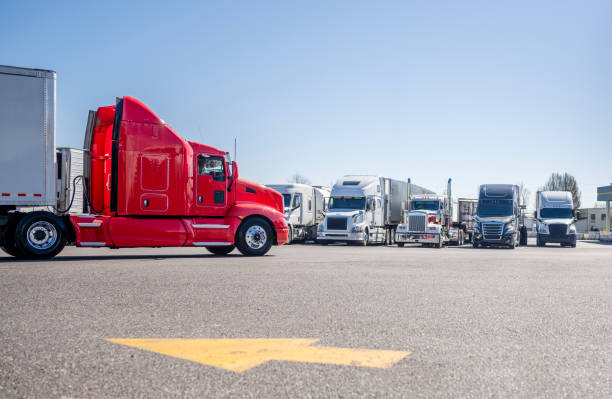 Delivery Times
Delivery Times: When it comes to moving heavy machinery, it's important to have an estimate of delivery times for your shipment. Make sure the company can provide you with a realistic timeline for when your equipment will be delivered.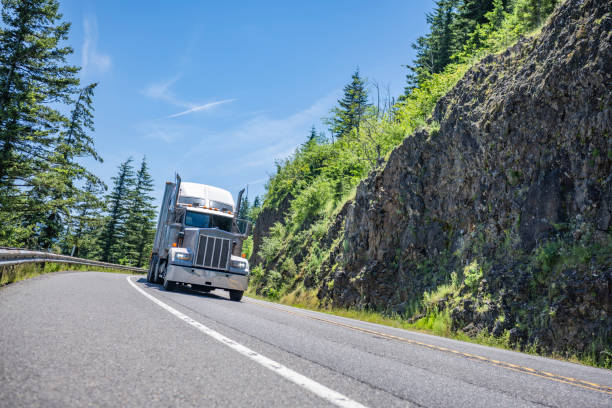 Flexibility
Flexibility: Another factor to consider when selecting a provider is their level of flexibility in terms of accommodating special requests or changes in transit.
Support
Support: Good transport companies should also offer excellent customer service and support throughout the process.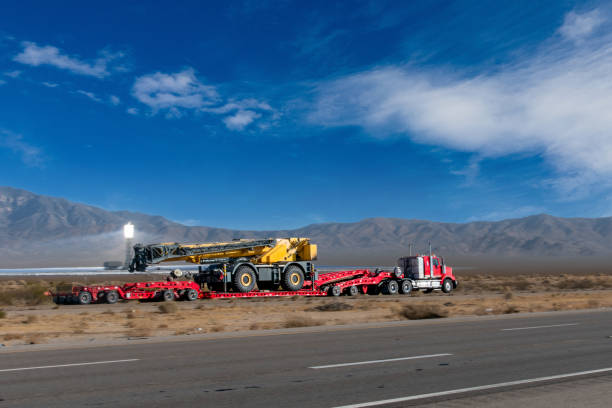 Certification
Certification: Finally, you should look for a provider that is certified to transport heavy machinery, as they will have the necessary safety procedures in place to ensure your shipment is handled properly.