What's in this article?
Santa Cruz Heavy Equipment Shipping Services by A-1 Auto Transport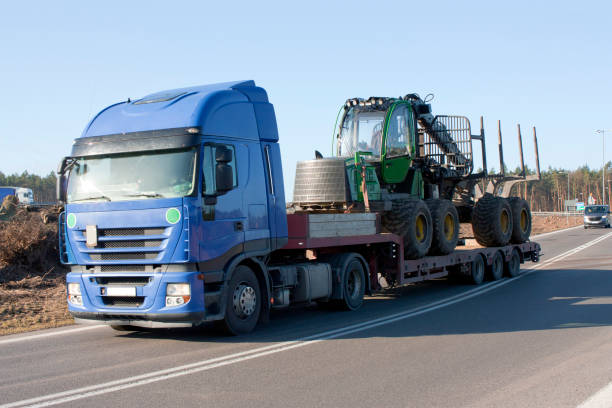 Finding a good heavy equipment shipping company can be a hassle for more businesses. Your equipment is an important asset and before you hand it to anyone, you want to make sure they will handle it with great care.
At A-1 Auto Transport, you can rest assured that your equipment is in good hands. We've been doing this for over 30 years and our experience has taught us how to handle any type of oversized cargo.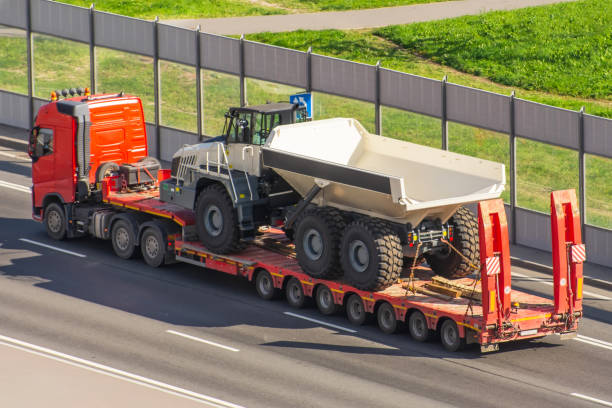 So, if you live in Santa Cruz or around the area, call A-1 Auto Transport at 1-888-230-6512 to get more info about our services and get a free estimate.
Santa Cruz Heavy Equipment Shipping Pricing & Time To Ship Examples
| | | | |
| --- | --- | --- | --- |
| To / From Santa Cruz, CA | Distance | Cost | Estimated Time In Transit |
| Santa Cruz, CA To West Valley City, UT | 789 miles | $1420.2 - $1735.8 | 2 - 4 Days |
| Chattanooga, TN To Santa Cruz, CA | 2389 miles | $4300.2 - $5255.8 | 6 - 8 Days |
| Santa Cruz, CA To Lenexa, KS | 1872 miles | $3369.6 - $4118.4 | 5 - 7 Days |
| St. Joseph, MO To Santa Cruz, CA | 1809 miles | $3256.2 - $3979.8 | 5 - 7 Days |
| Santa Cruz, CA To Bismarck, ND | 1637 miles | $2946.6 - $3601.4 | 5 - 7 Days |
| Huron, SD To Santa Cruz, CA | 1722 miles | $3099.6 - $3788.4 | 5 - 7 Days |
| Santa Cruz, CA To Milton, VT | 3092 miles | $5565.6 - $6802.4 | 8 - 10 Days |
| Oyster Bay, NY To Santa Cruz, CA | 2994 miles | $5389.2 - $6586.8 | 8 - 10 Days |
| Santa Cruz, CA To Norman, OK | 1604 miles | $2887.2 - $3528.8 | 5 - 7 Days |
| Kailua, HI To Santa Cruz, CA | 2387 miles | $4296.6 - $5251.4 | 6 - 8 Days |
*Prices and times are estimated. They can vary depending on the season and what type of vehicle you are shipping.
Insurance For Hauling Heavy Equipment In Santa Cruz
Not only that we have extended resources to handle the transportation of your oversized cargo, but we also offer great insurance coverage. Yes, all heavy equipment shipping companies must offer insurance, but some of them only stick to the mandated minimum. And, more often than not, that amount is not enough to cover the value of your cargo.
When you work with A-1 Auto Transport, you will receive a personalized plan based on your cargo and destination and can purchase as much insurance as you wish.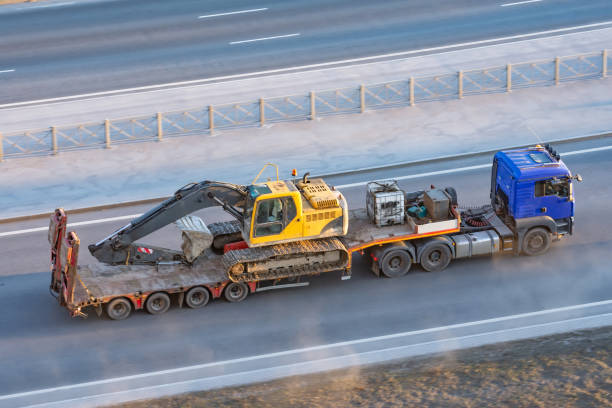 Types Of Equipment We Ship In Santa Cruz
We don't shy away from any job and can help businesses in Santa Cruz ship a large array of heavy equipment:
Backhoes
Pile drivers heavy haul
Excavators
Industrial equipment
Bulldozers and dump trucks
Forklifts
Agricultural equipment
Hydraulic equipment heavy haul
And more!
Tricks to Reduce Your Industrial Equipment Shipping Cost
Industrial equipment can be expensive and difficult to transport, but with a few tricks you can reduce your shipping costs. First, organize all of the materials that need to be shipped ahead of time so that everything is ready for pickup when it arrives. Second, use a specialized heavy haul shipping services that offers discounted rates for bulk orders.
Third, research different shipping providers to make sure you are getting the best rate available. Fourth, package and secure your items properly to avoid any damage while in transit. Finally, look into whether or not the freight shipment can be consolidated with other shipments going to the same destination in order to reduce the overall cost.
With these tips, you can save money on industrial equipment shipping and ensure everything arrives safely.
It's important to note that this list is not complete and if you can't find your type of equipment there, it doesn't mean we can't help you. It means that you have to call us and ask more questions about our services. We will be happy to give you all the answers you need together with a free quote.
Advantages of Choosing A-1 Auto Transport for Your Santa Cruz Heavy Equipment Hauling Needs
Shipping heavy equipment to or from Santa Cruz, CA just got simpler. With A-1 Auto Transport, you can trust that your needs will be taken care of quickly and with the utmost care. As one of the leading auto shipping providers in the country we are confident that our services are the best for the shipping of your equipment to and from San Jose, CA.
We provide state-of-the-art technology as well as experienced professionals for your heavy equipment shipping to or from Santa Cruz who ensure a safe shipping process throughout every stage of delivery. Our mission is to get your commodity shipped in a timely manner while still offering quality service at competitive prices.
Don't hesitate; contact us today to start shipping your special equipment with the best shipping provider in San Jose!
10 Tips to Ensure Seamless Transportation of Heavy Equipment and Machinery
For those looking to transport heavy equipment and machinery, it's important to use the right heavy equipment shipping services. Here are 10 tips to ensure a seamless transportation experience:
Choose a reliable provider with an established track record of success. Look for companies that have been in operation for many years and offer a range of transport solutions.
Ask around for references, read reviews and check customer feedback before making a decision.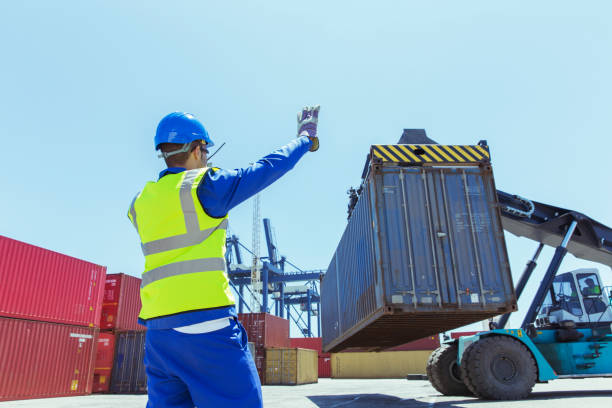 Understand the requirements of your specific shipment and find out what type of service is best suited to meet them.
Consider the size and weight of your machinery or equipment, as well as its estimated value, when selecting a transport service.
Make sure that the provider offers full insurance coverage in case something goes wrong during transit.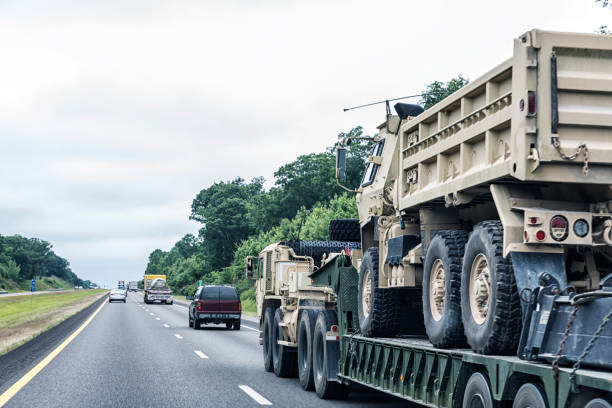 Check to see if any special preparation is needed before packing and transporting the machinery or equipment.
Pay attention to the estimated delivery times and be aware of any potential delays that could arise.
Ask if the provider offers tracking services so you can monitor the progress of your shipment.
Ensure that all paperwork is complete before shipping to Santa Cruz, including any necessary permits or certificates.
Make sure that you and the transport service agree on a payment plan ahead of time, and be prepared to pay for any additional costs that may be incurred along the way.
By following these 10 tips, you can ensure a smooth and efficient experience when transporting heavy equipment or machinery using a reputable shipping service.