What's in this article?
San Jose Heavy Equipment Shipping Services by A-1 Auto Transport
If you need help with a heavy equipment shipping project in San Jose, A-1 Auto Transport is here to help. We have the skills and expertise to get your equipment safely to its destination. Whether you're shipping locally in San Jose or need to ship your machinery anywhere else in California or the US, our team of heavy haul specialists can help.
Get a quote from A-1 Auto Transport now to get started, and see why our heavy equipment transport company a top choice for heavy equipment shipping nationwide.
Columbus Heavy Equipment Pricing & Time To Ship Examples
| Shipping To/From Columbus | Cost | Distance | Estimated Time In Transit |
| --- | --- | --- | --- |
| Columbus to Chandler | $1897 | 1084 miles | 4 - 6 days |
| Columbus to New York | $2975 | 1700 miles | 5 - 7 days |
| Columbus to Seattle | $3881 | 2218 miles | 6 - 8 days |
| Fresno to Columbus | $2963 | 1693 miles | 5 - 7 days |
| Saint Paul to Columbus | $2140 | 1223 miles | 4 - 6 days |
| Columbus to Kansas City | $1370 | 783 miles | 3 - 5 days |
| Columbus to Scottsdale | $1928 | 1102 miles | 4 - 6 days |
| Columbus to Montgomery | $1234 | 705 miles | 3 - 5 days |
Insurance For Hauling Heavy Equipment In San Jose
Additional insurance coverage is highly recommended whenever your organization ships a piece of heavy-duty equipment. While all heavy haul companies carry insurance up to federally-required limits, the value of heavy machinery can easily exceed these limits. While the risk of damage or loss is low during shipment, taking out additional insurance protects you, your organization, and your equipment from the unexpected.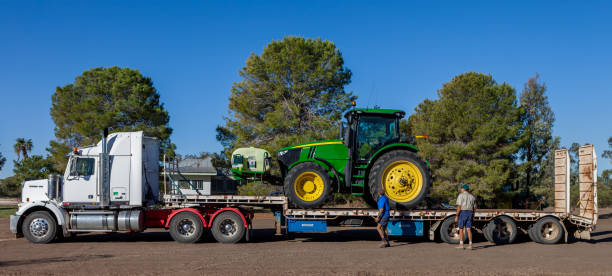 Get in touch with A-1 Auto Transport to get a quote and discuss your insurance options in more detail.
Types Of Equipment We Ship In San Jose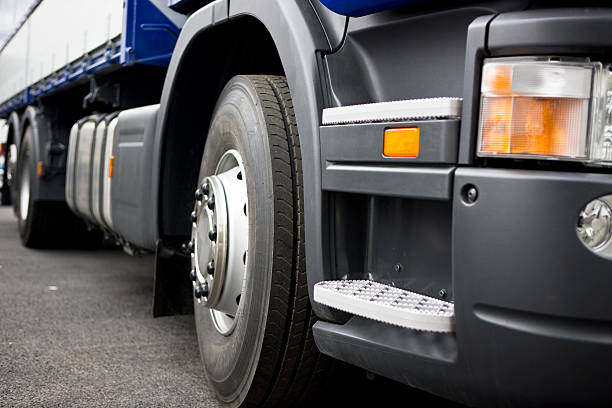 We have experience hauling just about every type of heavy equipment in San Jose. With our expert drivers, heavy-duty trucks, flatbeds, and years of logistics expertise, we can haul just about anything. We frequently haul the following types of heavy equipment:
Dump trucks and heavy diesel vehicles
Tractors, combines, and other farm equipment
Bulldozers, backhoes, and excavators
Skid steers and forklifts
Pile drivers
Scrapers and trenches
Hydraulic and engineering equipment
Track loaders and graders
And more. No matter the specifics of your job, A-1 Auto Transport is here to help.
Contact us online or call at (888) 230-9116 to get a quote immediately.
Heavy Construction Equipment Shipment Requirements
When it comes to shipping large heavy construction equipment, the process can be complex and time-consuming. From San Francisco to San Diego, or from San Jose to international locations, getting your heavy equipment where it needs to go safely and efficiently is crucial. Here at A-1 Auto Transport, we guarantee seamless transportation services and safe delivery of your heavy construction equipment.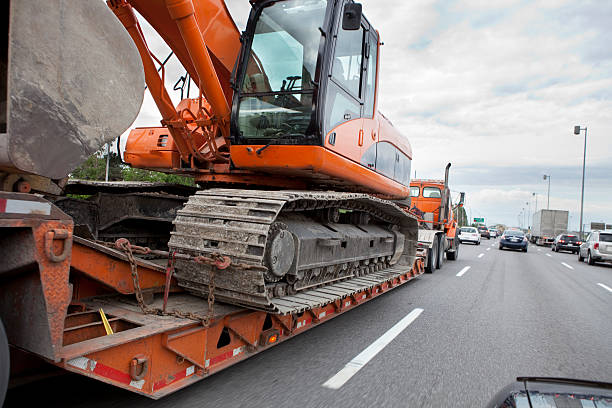 Our team of experienced technicians will ensure that all safety regulations are followed during shipment and that your transport service is impeccable no matter how complex your transportation process requires. Whether you're based in California or anywhere else in the world, we provide shipping services for a range of heavy construction equipment for both domestic and international transport - we'll make sure your equipment transportation run smoothly!
Benefits of Choosing A-1 Auto Transport for Your San Jose Heavy Machinery Shipping Needs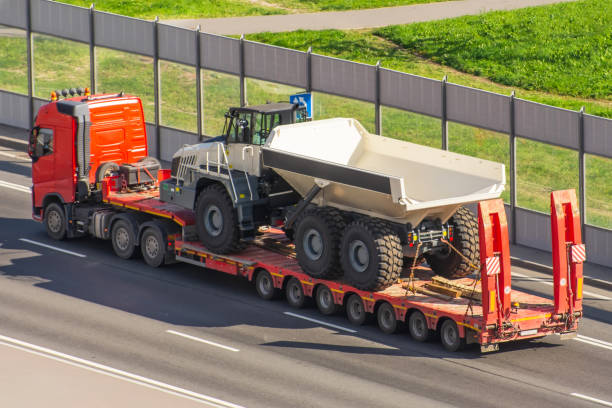 If your business is in the San Jose area and needs heavy machinery transported, then A-1 Auto Transport is the company for you. They specialize in heavy hauling and have flat bed machines for any weight or size of equipment you need moved. With warehouses located in San Mateo and Santa Clara, they can easily provide high quality transport services without breaking your bottom line.
What sets A-1 Auto Transport apart from their competition is the prompt customer service they provide, guaranteeing that moving your heavy machinery will be a breeze. With years of experience, safety at the forefront of their priorities, A-1 Auto Transport also has excellent vehicle insurance coverage to ensure your expensive cargo is safe once remanded over to them
7 Factors to Consider When Selecting San Jose Heavy Equipment Transport Company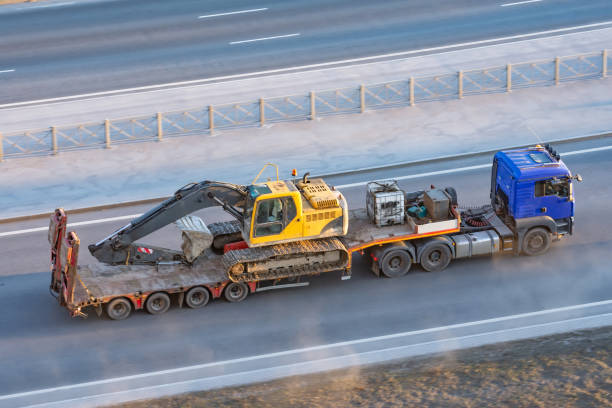 Reputation
Reputation: The first factor to consider when selecting a New York Heavy Equipment Transport Company is the company's reputation. It's important to do your research and check reviews to make sure you're dealing with a professional and reliable service provider.
Cost
Cost: While cost should never be the only deciding factor, it is certainly important to consider. Look for a company that offers fair prices for their services.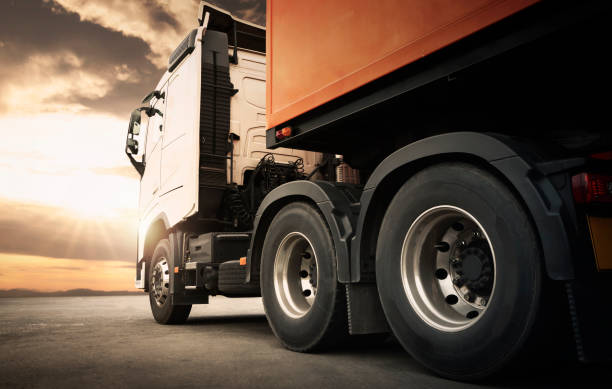 Quality of Service
Quality of Service: The quality of service provided by the transport company is another significant factor to consider when selecting a provider. Make sure they have adequate insurance coverage and provide reliable, safe shipping methods.
Delivery Times
Delivery Times: When it comes to moving heavy machinery, it's important to have an estimate of delivery times for your shipment. Make sure the company can provide you with a realistic timeline for when your equipment will be delivered.
Flexibility
Flexibility: Another factor to consider when selecting a provider is their level of flexibility in terms of accommodating special requests or changes in transit.
Support
Support: Good transport companies should also offer excellent customer service and support throughout the process.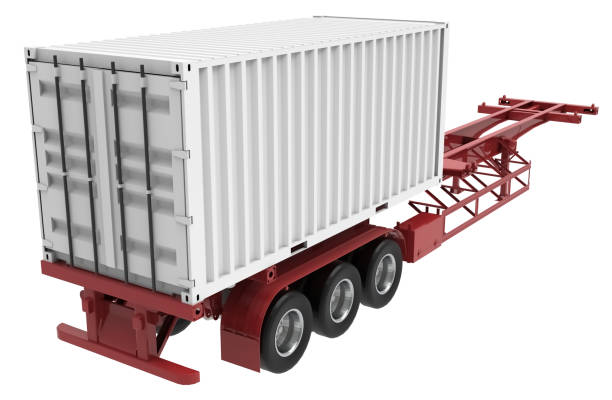 Certification
Certification: Finally, you should look for a provider that is certified to transport heavy machinery, as they will have the necessary safety procedures in place to ensure your shipment is handled properly.
How to Prepare Your Heavy Construction Equipment for Shipping by San Francisco Hauling Company
Shipping heavy construction equipment can be a daunting task, but the San Francisco Hauling Companies are here to make it easier. Serving the entire Bay Area, Santa Ana, including San Jose CA is A-1 Auto Transport, we have years of experience in heavy hauling services. We transport large equipment safely and securely using flat beds and specialized trailers.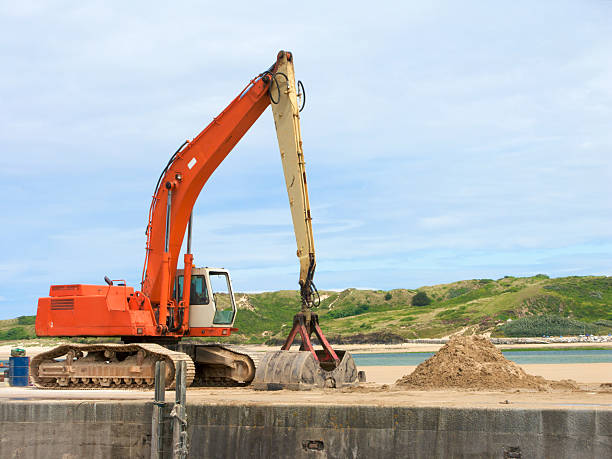 Trust us to get your equipment moved quickly and efficiently from Long Beach to wherever you need it. We have a reliable team of experts successfully completing thousands of jobs each year - contact A-1 Auto Transport today to learn more about how we can help you safely ship your heavy construction equipment.