What's in this article?
Long Beach Heavy Equipment Shipping Services by A-1 Auto Transport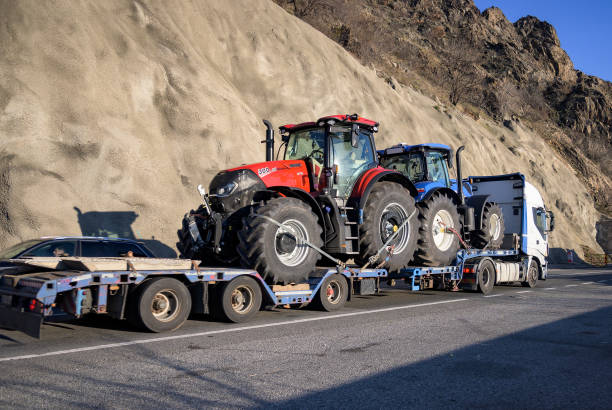 A-1 Auto Transport operates all throughout Long Beach and Los Angeles. If you need a partner for heavy equipment shipping in Long Beach, you can rely on our experienced drivers, fleet of heavy-duty trucks, and skilled logistics coordinators. We'll get the job done right, keep your equipment safe, and ensure timely delivery – all while providing industry-leading prices. Get a quote for our heavy haul services in Long Beach today, and get started with A-1 Auto Transport now.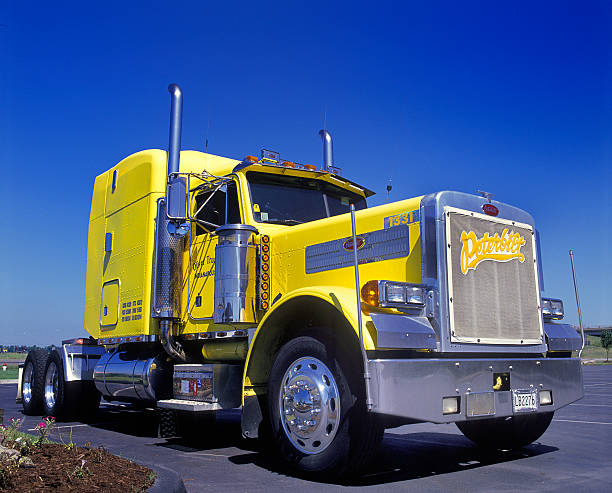 Shipping heavy construction equipment requires oversized transport, from Santa Monica to San Jose, and from Santa Ana to Huntington Beach. At times it even requires same-day loading for San Bernardino. Every final destination stop is unique and must be taken into account in order to ensure a safe delivery of the California Excavator. With the right preparation and planning, these requirements can be met with ease, allowing you to do projects on-time and without any extra hassle.
Long Beach Heavy Equipment Transport Pricing & Time To Ship Examples
| Shipping To/From Long Beach | Cost | Distance | Estimated Time In Transit |
| --- | --- | --- | --- |
| Long Beach to San Diego | $3241 | 1852 miles | 5 - 7 days |
| Long Beach to Fort Worth | $2719 | 1554 miles | 5 - 7 days |
| Long Beach to Charlotte | $1050 | 600 miles | 3 - 5 days |
| Detroit to Long Beach | $1039 | 651 miles | 3 - 5 days |
| Portland to Long Beach | $726 | 415 miles | 3 - 5 days |
| Long Beach to Memphis | $1876 | 1072 miles | 4 - 6 days |
| Long Beach to Boston | $546 | 312 miles | 3 - 5 days |
| Long Beach to Omaha | $2238 | 1279 miles | 4 - 6 days |
Insurance For Hauling Heavy Equipment In Long Beach
Federal law requires all freight shipping companies to carry insurance to compensate clients in case of an accident or loss. But since heavy machinery and equipment can be extremely valuable, your equipment may exceed the minimums required by law. If this is the case, additional insurance is necessary to protect your shipment.
While the risk of damage, loss, and other complications is low, it's not a good idea to take any chances. If you think your equipment is valuable enough to require additional insurance, A-1 Auto Transport will help you explore your options for additional coverage. Get a quote for your heavy haul job in Long Beach now.
How to Prepare Your Heavy Construction Equipment for Shipping by Hauling Company
Having heavy construction equipment shipped to a new job site or back to the warehouse requires careful preparation, for both the safety of your shipment and for your wallet. Here are some tips on how to prepare your heavy construction equipment for shipping by a hauling company.
Have Accurate Paper Work
Make sure you have all necessary paperwork in order. This may include a bill of sale, title, registration and lien documents. Having this information handy will speed up the shipping process.
Snap Your Shipment
Take pictures of your construction equipment before it is picked up for shipping to provide proof in 6case damage occurs during transport. This can also be helpful if you need to make an insurance claim.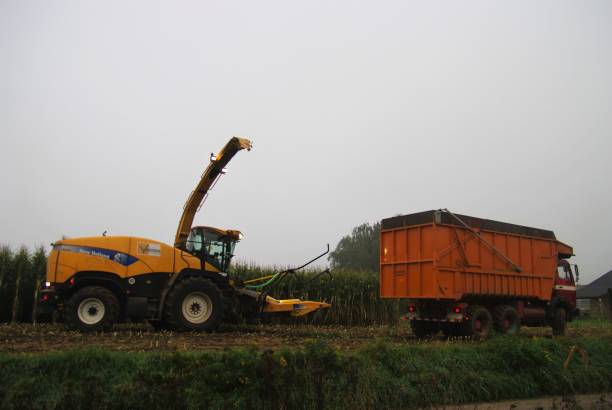 Drain all Fluid
Be sure to drain all tanks, such as fuel tanks and coolant tanks, before the equipment is loaded onto the hauler's truck. It's also a good idea to check for any loose pieces or parts that could become damaged in transit.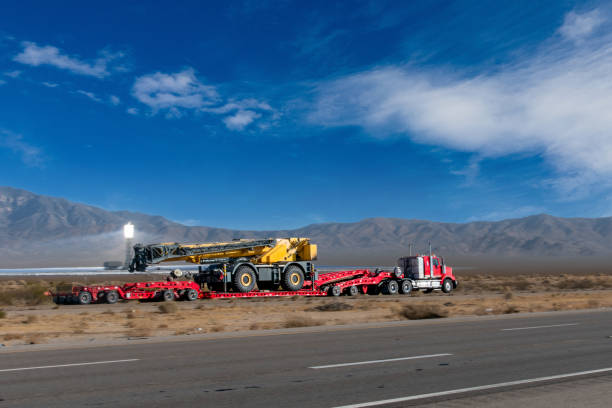 Protect Your Equipment
Make sure your construction equipment is properly secured on the hauler's truck. You may need additional equipment to secure the load and make it safe for travel.
Do Your Research
Before signing a contract with a hauling company, take some time to do your research. Make sure you are working with an experienced, reputable company that has insurance coverage in case anything goes wrong during transit.
Types Of Equipment We Ship In Long Beach
As veterans of the heavy equipment shipping industry, A-1 Auto Transport can coordinate and handle almost any type of job in Long beach. From shipping heavy equipment locally to long distance freight, we handle it all with care, attention, and professionalism.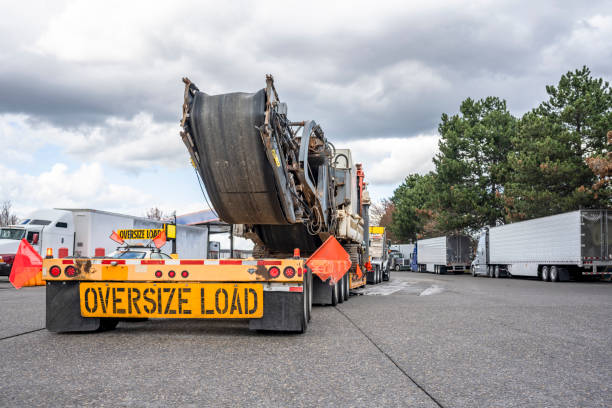 We regularly ship:
Tractors and combine harvesters
Bulldozers and excavators
Dump trucks and backhoes
Forklifts and skid steers
Hydraulic equipment
Engines and generators
Scrapers and trenchers
Graders and track loaders
Pile drivers
And more. To get a quote for heavy equipment shipping in Long Beach, just contact A-1 Auto Transport online, or feel free to call us at (888) 230-9116.
How to Prepare Your Heavy Equipment for Shipping by Hauling Company
If you're looking to ship heavy equipment from San Francisco to Southern California—such as long beach CA—you have quite a difficult task ahead of you. To ensure your heavy equipment arrives in its original condition, here are 7 steps to prepare heavy construction equipment for shipping with a reliable oversize load shipping company: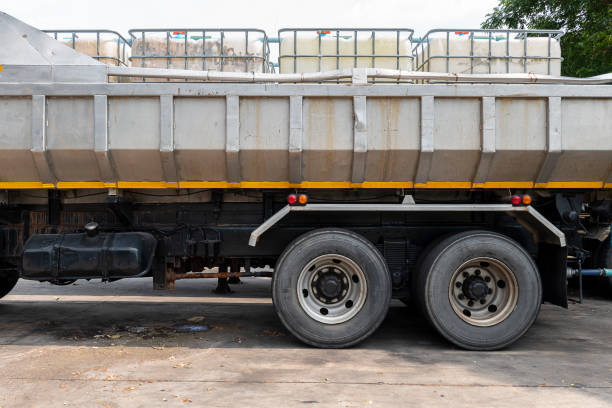 First, document the size and weight of your heavy equipment before packing. Make sure it doesn't exceed the capacity of the hauling company's heavy equipment transporter, which is vital for insurance purposes. Second, make sure any attachments (pumps or hoses) are removed and all loose components are packed in frames that are palletized for extra protection.
Third, check whether your heavy construction equipment requires disassembly for safe loading and unloading; most oversized material does require de-erection. Fourth, drain any grease or fuel and attach warning signs to keep transport safe for others on road. Fifth, check that all four sides of heavy items are padded to provide extra cushioning.
Sixth, waterproof heavy equipment properly before packing it securely onto a cargo box or in a container; if it comes with protective covering materials such as tarps or shrink wrapping - use them! Finally, hire an experienced oversize load shipping company who knows the right way to ship heavy construction equipment with requirements following specific laws and regulations across state boundaries.
Do your research wisely and get competitive quotes on vehicle shipping services so you can save money on heavy haul costs when shipping heavy items around the country!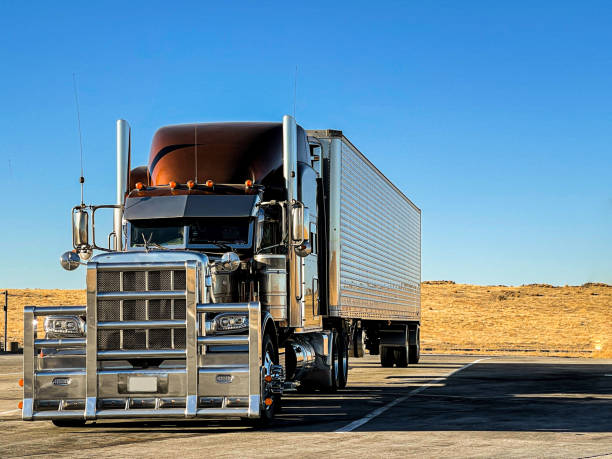 Tricks to Reduce Your Long Beach Equipment Shipping Estimate
Industrial equipment can be expensive and difficult to transport, but with a few tricks you can reduce your shipping costs. First, organize all of the materials that need to be shipped ahead of time so that everything is ready for pickup when it arrives. Second, use a specialized heavy haul shipping services that offers discounted rates for bulk orders.
Third, research different shipping providers to make sure you are getting the best rate available. Fourth, package and secure your items properly to avoid any damage while in transit. Finally, look into whether or not the freight shipment can be consolidated with other shipments going to the same destination in order to reduce the overall cost.
With these tips, you can save money on industrial equipment shipping and ensure everything arrives safely.