What's in this article?
San Francisco Heavy Equipment Shipping by A1-Auto Transport Company
Finding the right partner for heavy hauling in San Francisco ca isn't easy. You need a reliable, trustworthy, and reasonably-priced heavy equipment shipping partner who can be trusted with your organization's most valuable assets. So turn to A-1 Auto Transport. We operate throughout San Francisco, as well as throughout California and nationwide, and we have a reputation for excellence. Get a quote for your shipment now.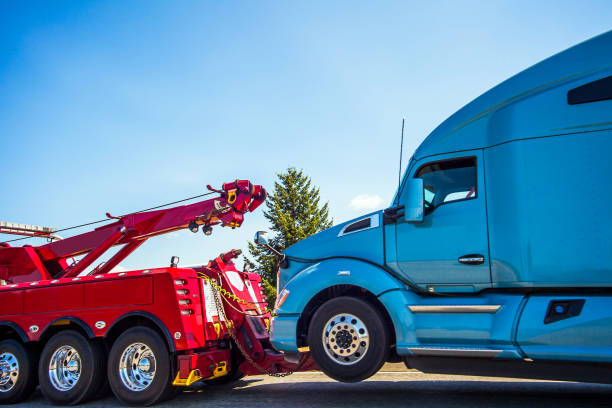 10 Tips to Ensure Seamless Transportation of Heavy Equipment and Machinery
For those looking to transport heavy equipment and machinery, it's important to use the right heavy equipment shipping services.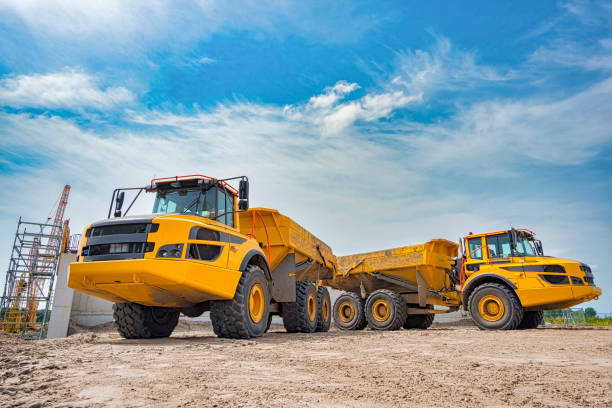 Here are 10 tips to ensure a seamless transportation experience:
Choose a reliable provider with an established track record of success. Look for companies that have been in operation for many years and offer a range of transport solutions.
Ask around for references, read reviews, and check customer feedback before making a decision.
Understand the requirements of your specific shipment and find out what type of service is best suited to meet them.
Consider the size and weight of your machinery or equipment, as well as its estimated value, when selecting a transport service.
Make sure that the provider offers full insurance coverage in case something goes wrong during transit.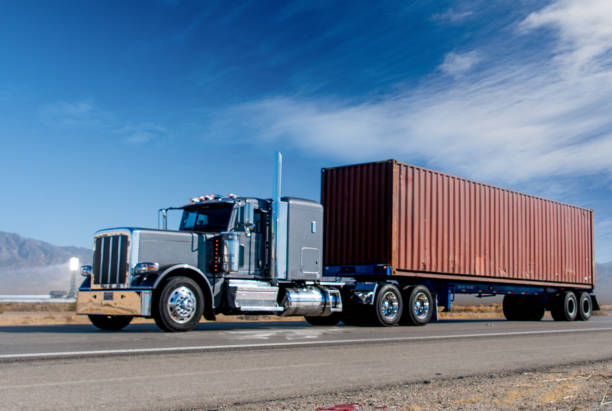 Check to see if any special preparation is needed before packing and transporting the machinery or equipment.
Pay attention to the estimated delivery times and be aware of any potential delays that could arise.
Ask if the provider offers tracking services so you can monitor the progress of your shipment.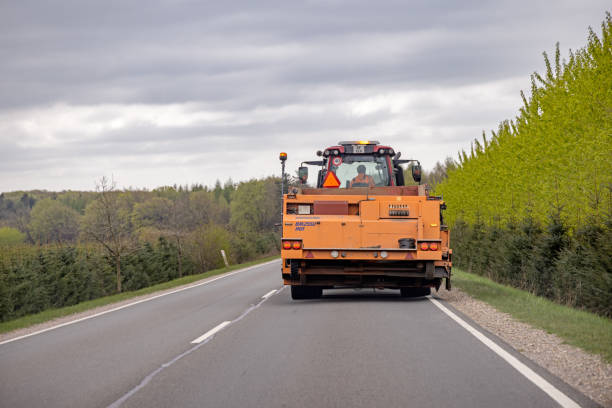 Ensure that all paperwork is complete before shipping, including any necessary permits or certificates.
Make sure that you and the transport service agree on a payment plan ahead of time, and be prepared to pay for any additional costs that may be incurred along the way.
By following these 10 tips, you can ensure a smooth and efficient experience when transporting heavy equipment or machinery using a reputable shipping service.
San Francisco Heavy Equipment Pricing & Time To Ship Examples
| Shipping To/From San Francisco | Cost | Distance | Estimated Time In Transit |
| --- | --- | --- | --- |
| San Francisco to Richmond | $5027 | 2873 miles | 6 - 8 days |
| San Francisco to Austin | $3076 | 1758 miles | 5 - 7 days |
| San Francisco to Portland | $5596 | 3198 miles | 6 - 8 days |
| Detroit to San Francisco | $2190 | 2394 miles | 6 - 8 days |
| Milwaukee to San Francisco | $3801 | 2172 miles | 6 - 8 days |
| San Francisco to Minneapolis | $3460 | 1977 miles | 5 - 7 days |
| San Francisco to Corpus Christi | $3285 | 1877 miles | 5 - 7 days |
| San Francisco to Toledo | $4130 | 2360 miles | 6 - 8 days |
Insurance For Hauling Heavy Equipment In San Francisco
If you are shipping heavy equipment in San Francisco with any heavy haul provider, it will be covered up to applicable federal limits by insurance. But in many cases, the value of your shipment will exceed these minimums, making additional insurance coverage necessary.
It's always a good idea to cover your equipment with insurance. Though the risk of equipment damage is low, failing to get enough insurance could result in large losses in the rare event of an issue. So get a quote from A-1 Auto Transport now, and discuss your options for additional insurance coverage.
Tricks to Reduce Your Estimate When Shipping Heavy Equipment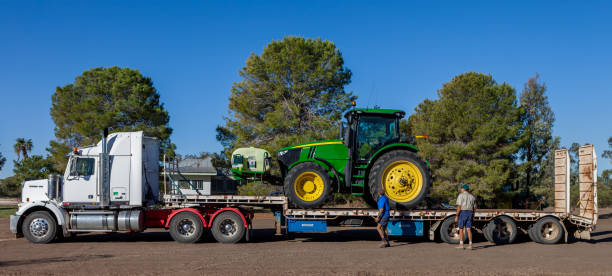 Industrial equipment can be expensive and difficult to transport, but with a few tricks, you can reduce your shipping costs. First, organize all of the materials that need to be shipped ahead of time so that everything is ready for pick up when it arrives. Second, use specialized heavy-haul shipping services that offer discounted rates for bulk orders.
Third, research different shipping providers to make sure you are getting the best rate available. Fourth, package and secure your items properly to avoid any damage while in transit. Finally, look into whether or not the freight shipment can be consolidated with other shipments going to the same destination in order to reduce the overall cost.
With these tips, you can save money on industrial equipment shipping and ensure everything arrives safely.
Types Of Equipment We Ship In San Francisco
There's no type of equipment we won't ship. From disassembled equipment that can be carried in standard trailers or on flatbeds, to large, indivisible machinery that must be transported with oversize load permits and pilot cars, we do it all.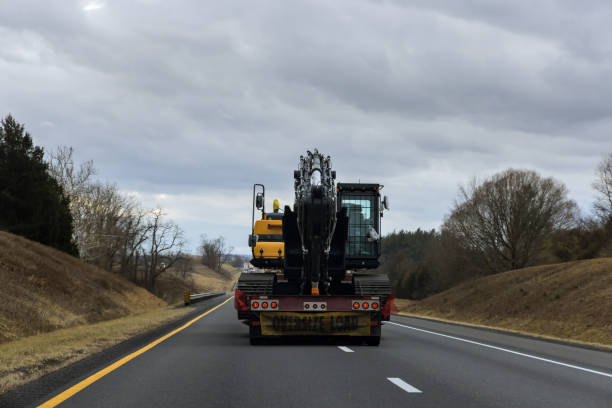 We frequently ship a wide variety of heavy equipment, including:
Forklifts
Dump trucks
Excavators and backhoes
Trenchers and scrapers
Heavy diesel vehicles
Engines
Generators
Industrial and engineering equipment
Hydraulic equipment
And more. No matter the job, our heavy haulers in San Francisco can help.
Contact us online or give us a call at (888) 230-9116 to get a quote from A-1 Auto Transport
Looking for San Francisco Semi Truck Shipping Services?
If you're in San Francisco and looking for reliable semi-truck shipping services, A-1 Auto Transport has you covered! Our comprehensive range of vehicle transport services makes us an ideal choice for shipping your semi-truck. We make sure that each shipment is handled with the utmost care, from loading through delivery to its final destination.
Our experienced drivers are highly trained and certified, so you can rest assured that your semi truck will be safe on board our fleet of air-ride-equipped trucks. Plus, we offer affordable rates and real-time tracking support throughout the entire process. So why wait? Make A-1 Auto Transport your go-to provider for all your San Francisco semi-truck shipping needs today!
Factors to Consider When Selecting San Francisco Heavy Equipment Transport Company
Reputation
Reputation: The first factor to consider when selecting a New York Heavy Equipment Transport Company is the company's reputation. It's important to do your research and check reviews to make sure you're dealing with a professional and reliable service provider.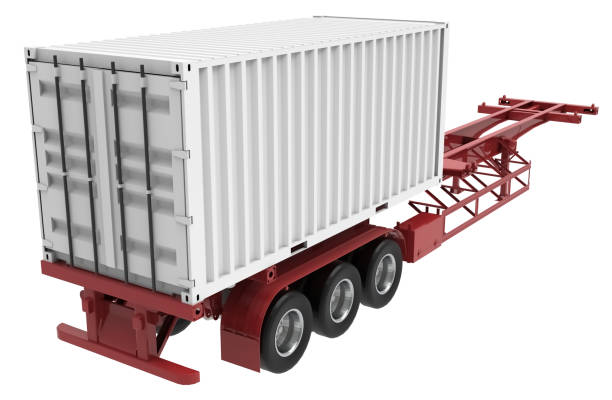 Cost
Cost: While cost should never be the only deciding factor for shipping services in San Francisco, it is certainly important to consider. Look for a company from San Francisco that offers fair prices for their services.
Quality of Service
Quality of Service: The quality of service provided by the transport company is another significant factor to consider when selecting a provider. You need to be sure they have adequate insurance coverage and provide reliable, safe shipping methods.
Delivery Times
Delivery Times: When it comes to moving heavy machinery, it's important to have an estimate of delivery times for your shipment. Make sure the company can provide you with a realistic timeline for when your equipment will be delivered.
Flexibility
Flexibility: Another factor to consider when selecting a provider is their level of flexibility in terms of accommodating special requests or changes in transit.
Support
Support: Good transport companies should also offer excellent customer service and support throughout the process.
Certification
Certification: Finally, you should look for a provider that is certified to transport heavy machinery, as they will have the necessary safety procedures in place to ensure your shipment is handled properly.
Tricks to Reduce Your Heavy Equipment Shipping Estimate
To transport your heavy equipment using a professional hauling company, you'll need to budget for the cost of shipping. Heavy equipment is often large and expensive, so it's important to consider all the details before committing to a transport service provider. Fortunately, there are ways to reduce your heavy equipment shipping estimate when using a transport service in San Francisco CA.
Book Ahead of Time
If you know when you'll need to transport your heavy equipment, it pays to book ahead – and the more notice you give, the better. This will allow transport companies in San Francisco CA plenty of time to plan for their delivery route and schedule pickups accordingly. Booking ahead gives them more flexibility, which can result in lower rates.
Compare Quotes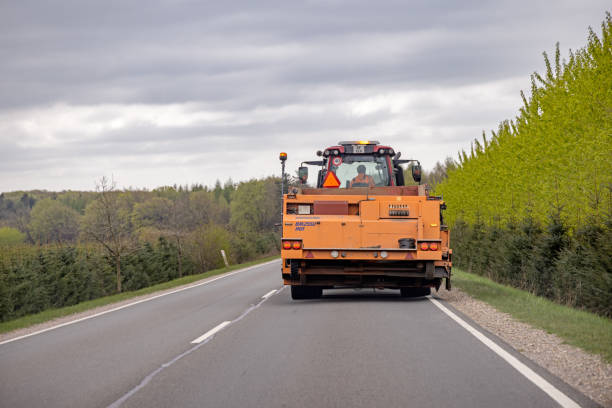 Before you commit to a transport provider, it pays to compare quotes from different companies. Not every San Francisco CA shipping services company will offer the same rate, so by shopping around you may be able to find a good deal and save money on your heavy equipment transport.
Opt for Door-to-Door Shipping
If you're having trouble reducing your heavy equipment shipping estimate, it may be worth considering a door-to-door delivery. This eliminates the need to transport the item from one location to another, and can often result in lower costs overall.
Check for Discounts
Many San Francisco CA shipping services companies offer discounts for certain customers or on certain items. Before committing to a transport provider, be sure to ask them about any available discounts and see if you can reduce your heavy equipment shipping estimate.
Consider the Size of the Item
The size of the item is one of the most important factors that will affect your San Francisco CA shipping services estimate. If you're able to, it may be worthwhile considering downsizing the item before transport in order to reduce the cost of shipping.
By keeping these tips in mind, you can save money on your heavy equipment transport in San Francisco CA and reduce your overall shipping estimate. With the right preparation and planning, you can make sure that your heavy equipment gets to its destination safely and on time – without breaking the bank.