What's in this article?
Sacramento Heavy Equipment Shipping Services by A-1 Auto Transport
No matter where you are in Northern California, A-1 Auto Transport is here to help you ship your heavy equipment safely, on time, and at a reasonable price. We offer heavy equipment shipping in Sacramento and the surrounding areas, and our heavy haul teams operate nationwide. From small local jobs, to complex, cross-country heavy equipment shipping, we're ready to assist you with your shipping needs. Get in touch with A-1 Auto transport now for a quote.
Shipping heavy construction equipment can be complicated and time-consuming, but a reliable hauling company is here to help! At A-1 Auto transport hauling company, our team of transportation experts understands the specific needs of heavy construction equipment shipping and provide customized solutions. We offer nationwide transport services from Santa Rosa in the Bay Area to Santa Ana in Southern California; from San Francisco to Sacramento, CA; and from San Diego all the way up to West Sacramento.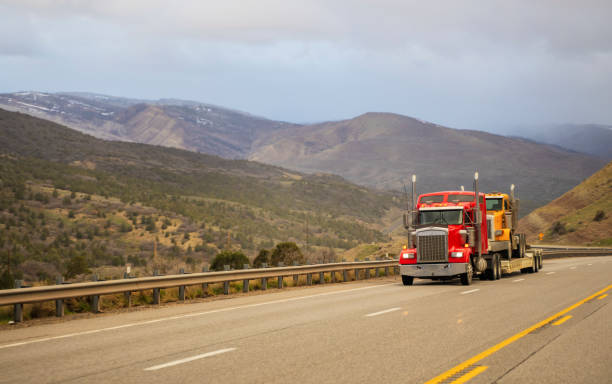 Our support staff are available around-the-clock for any questions you may have during your heavy equipment transport. Plus, A-1 Auto transport hauling company offers free estimates so you can plan your heavy equipment transport budget accordingly. Contact us today for more information on how we can assist with heavy construction shipping services that fit your needs best!
Sacramento Heavy Equipment Pricing & Time To Ship Examples
| Shipping To/From Sacramento | Cost | Distance | Estimated Time In Transit |
| --- | --- | --- | --- |
| Sacramento to Denver | $2037 | 1164 miles | 4 - 6 days |
| Sacramento to Chicago | $3580 | 2046 miles | 6 - 8 days |
| Sacramento to Dallas | $3022 | 1727 miles | 5 - 7 days |
| Fort Worth to Sacramento | $2975 | 1700 miles | 5 - 7 days |
| Memphis to Sacramento | $3650 | 2086 miles | 6 - 8 days |
| Sacramento to Reno | $231 | 132 miles | 2 - 3 days |
| Sacramento to Boston | $5272 | 3013 miles | 6 - 8 days |
| Sacramento to Rochester | $4606 | 2632 miles | 6 - 8 days |
Insurance For Hauling Heavy Equipment In Sacramento
Insuring your heavy equipment in transit is always a good choice. This is because while heavy haul companies do insure your shipments up to federal requirements, the value of many types of machinery can exceed this coverage. This could lead to devastating losses in the rare event of an accident or damage to your machinery.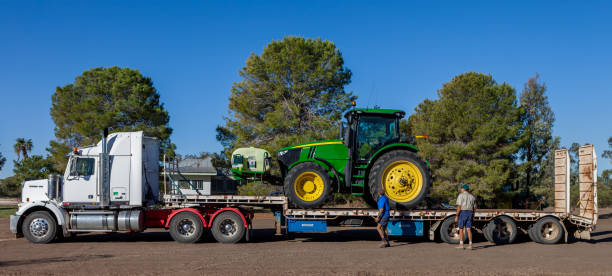 At A-1 Auto Transport, we always recommend additional insurance coverage for your heavy machinery shipments in Sacramento. We can discuss your options after you contact us for a quote, and ensure you are completely covered, giving you and your team peace of mind.
Types Of Equipment We Ship In Sacramento
We ship a wide variety of heavy equipment in Sacramento at A-1 Auto Transport. From construction equipment to agricultural machinery, engineering and industrial equipment and more, we do it all. We frequently ship the following types of machinery:
Tractor, combines, and irrigation equipment
Backhoes, excavators, and tractors
Dump trucks, bulldozers, and heavy diesel vehicles
Engines and generators
Pile drivers
Forklifts
Skid steers
Track loaders and graders
Trenchers and scrapers
And more. To get the assistance you need while shipping heavy equipment in Sacramento, just contact us online or call at (888) 230-9116. Our team is standing by to offer the support you need.
Types of Heavy Machinery Shipping Equipment
Open Deck Trailers: Open deck trailers are the most common way to transport heavy equipment. They offer a large carrying capacity, which makes them ideal for transporting bulky items like construction machinery and industrial machines. You'll also find that they are suitable for both short- and long-distance hauling needs. These trailers come in various sizes and can be loaded with cranes, forklifts, and other large items.
Drop Deck Trailers: Drop deck trailers are the go-to option when it comes to transporting heavy machinery that is too tall for open deck trailers. Like open deck trailers, they come in various sizes and can be used to transport equipment that is either too tall or too wide. They are also suitable for long-distance hauling needs and have a large carrying capacity.
Lowboy Trailers: Lowboy trailers are designed to carry heavy loads at lower heights, usually around four feet or less. This makes them great for transporting items such as bulldozers, excavators, and other types of construction machinery. Lowboy trailers also offer a wider loading area than open deck or drop deck trailers, which makes them ideal for hauling multiple items at once.
Specialized Trailers: Specialized trailers are designed to safely transport extremely heavy loads that cannot fit on standard flatbeds or lowboy trailers. These trailers are usually custom-made to fit the specific size and weight of your load. Some specialized trailers include extendable flatbeds, multi-axle lowboys, and double-drop decks.
Enclosed Trailers: Enclosed trailers offer protection from the elements while you transport your heavy equipment. They also provide a more secure way to transport your load and help protect it from theft. You'll find enclosed trailers available in both standard and custom sizes, so you can choose one that is appropriate for the size of your load.
Guide on How to Ship Your Heavy Equipment to Sacramento
Shipping your heavy equipment to Sacramento is a breeze when you choose the right transportation business. With international transport capabilities, a reliable team of experts and years of experience in the industry, they are well-equipped to provide hassle-free shipping services. From picking up your shipment at its origin to delivery at its destination, they will make sure that it arrives safely and on time.
Start the process by requesting a free estimate from their website or calling them directly. The team will evaluate your shipment and provide you with an accurate quote for the cost of transportation. They also have special services for bulky items like tractors, allowing you to get it shipped without breaking a sweat! From San Jose to El Dorado Hills and Thousand Oaks, they are able to pick up or deliver your heavy equipment anywhere in the Sacramento area. And if you need to move household goods, their team of movers can help with that too.
For a stress-free shipping experience, get a free quote from the experts today!
Factors to Consider When Choosing Sacramento Heavy Equipment Transport Company

Reputation
Reputation: The first factor to consider when selecting a Sacramento heavy equipment transport company is the company's reputation. It's important to do your research and check reviews to make sure you're dealing with a professional and reliable service provider.
Cost
Cost: While cost should never be the only deciding factor, it is certainly important to consider. Look for a company that offers fair prices for their services.
Quality of Service
Quality of Service: The quality of service provided by the transport company is another significant factor to consider when selecting a provider. Make sure they have adequate insurance coverage and provide reliable, safe shipping methods.
Delivery Times
Delivery Times: When it comes to moving heavy machinery, it's important to have an estimate of delivery times for your shipment. Make sure the company can provide you with a realistic timeline for when your equipment will be delivered.
Flexibility
Flexibility: Another factor to consider when selecting a provider is their level of flexibility in terms of accommodating special requests or changes in transit.
Support
Support: Good transport companies should also offer excellent customer service and support throughout the process.
Certification
Certification: Finally, you should look for a provider that is certified to transport heavy machinery, as they will have the necessary safety procedures in place to ensure your shipment is handled properly.
Why You Should Choose A-1 Auto Transport for Your Sacramento Heavy Machinery Transport Needs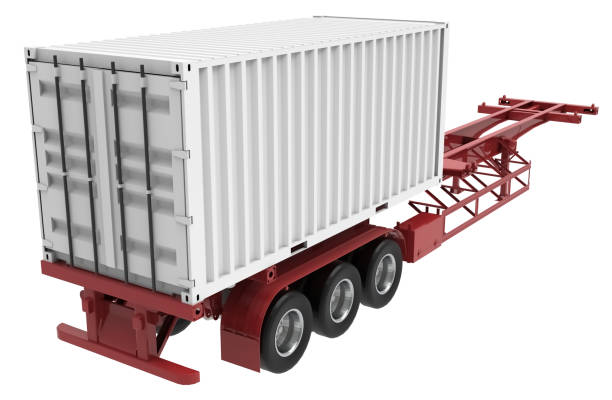 If you have ever dealt with Sacramento heavy equipment transport, then you know it can be time-consuming, stressful, and potentially expensive. That is why A-1 Auto Transport is the perfect choice for anyone in the Sacramento area needing to transport heavy equipment. We offer free estimates, competitive and all-inclusive pricing, and flexible delivery options.
You can also enjoy peace of mind knowing that we utilize state-of-the-art technology when tracking our delivery routes and planning shipments. We specialize in transporting oversize loads by utilizing a combination of trucking companies, tow trucks, boats and even railcars, so no matter what type of machinery needs moving, A1-Auto Transport has got you covered.
We provide 24/7 customer support to make sure your shipment is properly handled from beginning to end - don't wait any longer and book your next heavy equipment transportation with us!