What are the Six Amazing Car Accessories to Improve Your Ride?
Welcome to the future.  New vehicles now come standard with so many awesome gadgets and gizmos, but what about your older vehicle?  Are there any upgrades you can try out without breaking the bank?  If you have no intention of buying a new car with all the bells and whistles soon, there are still some budget-friendly accessories you can install in your current vehicle that will greatly enhance or upgrade your driving experience.
Key Finder – Before you even set out to drive your car, you first need to grab your keys.  Unfortunately, hundreds of Americans misplace these vital accessories everyday, and it's no wonder with the stress of daily life that remembering where you put your keys is not at the top of your priority list.  And if you have children, forget about it, they could be anywhere!  Tile is the world's best selling Bluetooth tracker, and at just $24.99 on Amazon, it couldn't be a better buy.  Just attach the little square (or "tile") onto your key ring and your keys can be found with just the touch of a button on your smartphone.  Can't find your phone either?  Use the Tile Mate locator to make your phone ring even if it is on silent.  Although, this item isn't necessarily a part of your vehicle, it will definitely make hitting the road that much less stressful.
Dash Cam- Beside the very real possibility that you may catch something amazing happening while you're on the road, a dash cam will help you (and your insurance) determine who is at fault if you are in an accident.  These handy gadgets have saved people so much money by settling insurance claims quickly and efficiently.  With technology constantly improving and the price being driven down, you can now afford a top-of-line dash cam for about the cost of an oil change.  The Zetronix 1080p HD dash cam offers night-vision capabilities, wide-angle coverage, and can store video on Micro SD memory cards.  It is currently available at Walmart for less than $100.
Smartphone Holder- With hands-free texting and talking laws in place for years now, and as of January 2017 in California, no more use of GPS, maps, and music on your phone without hands-free or Bluetooth accessibility, it is becoming more and more important to find safe and effective ways to view your phone while driving.  Smartphone mounts are a great option.  With literally dozens of options available, it's easy to get confused over what the best style is for your particular vehicle and phone.  There are suction mounts, car vent clips, cup holder options, dashboard mounts, CD slot holders,  magnetic, and more.  BestProducts.com has a great breakdown of 17 options, and the best part is, only two of them exceed $30.
Bluetooth Adapter- Although Bluetooth has been an option in certain, limited makes and models since 2004, many vehicles made before 2008 did not come standard with this capability.  So, if you're driving a vehicle year 2008 or before, chances are you probably don't have a manufacturer Bluetooth available.  In addition to the aforementioned smartphone mount, Bluetooth is near indispensable for adhering to current laws regarding hands-free phone operations.  Lucky for you, you can make your car fully Bluetooth capable with a simple adapter, like the Mpow Bluetooth Steamboat Receiver available on Amazon for $17.49.  With a simple plug-in installation, you will be making phone calls and playing music through your car stereo in no time at all.
A-1 Auto Transport
ships worldwide.
Click Here
or call
to get a free, no obligation to buy, price quote for your shipment.
USB Car Charger- Yet another sign of the times, most new vehicles come equipped standard with at minimum one USB charging port for your phone and any other device charging needs (the 2017 Chrysler Pacifica minivan has a total of nine ports that come standard, the most available on the market currently).  However, if you drive a slightly older vehicle, you may not have even one available.  With the increased usage of smart phones and the seemingly diminished battery capability, having an on-the-go charging system is essential.  The Anker Dual 24W USB Car Charger is an Amazon customer favorite and will only set you back $9.99.  The RCA MINIME2 2.1 Amp USB Car Charger is also well-reviewed and offers a better value costing just $8.42 at Walmart.
Smart Car Adapter- Rounding out our list with by far the coolest item currently available is an easy-to-use gadget known as the smart car adapter, which essentially turns any standard operating vehicle into a smart car.  Though the capabilities differ from device to device, most adapters can:
expertly decode your vehicle's check engine light, clear minor issues or direct you to a nearby mechanic for more serious problems
request emergency services in the event of an accident, also alert family members and obtain assistance from a live agent
help you avoid tickets with reminders when you exceed the speed limit, and even coach you into improving your driving skills
increase fuel efficiency by tracking cost and MPG for your trips, helping you to determine more efficient routes
The best part of this ingenious device is that it costs just $110 when you buy from Amazon.  Imagine having so many benefits of a smart car at just a fraction of the hefty price tag of buying a new vehicle.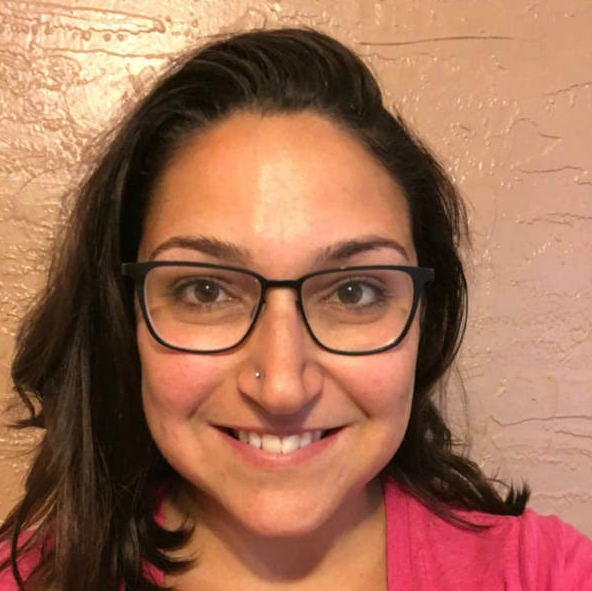 Amanda Williams is a mother, an author, and entrepreneur. Her pastimes include the San Diego Padres, anything and everything Disney related, reading for pleasure, running for fun, family trips to Sea World, the San Diego Zoo, and Disneyland, and of course, spending quality time with her two beautiful daughters.

Amanda is uniquely qualified to write on all things auto transport, working in the industry as a sales agent for over 10 years and also shipping cars herself on multiple occasions, all of which allowed her to learn the industry from both sides. Amanda also has a comprehensive knowledge of vehicles due to a budding passion and thirst for knowing all things automotive.

Amanda was born and raised in the small town of Santa Cruz, California, but moved to San Diego at age 17 to pursue a degree in psychology at San Diego State University. She graduated in just 3 short years with a Bachelor's in Psychology with a Minor in Religious Studies, but chose instead to pursue a career in finance, working at multiple financial institutions before discovering her true passion for writing.