What is the German Automakers Under Fire for Testing Emissions on Monkeys?
Volkswagen, BMW, and Daimler (the parent company of Mercedes-Benz) were recently outed for financing extremely controversial and borderline immoral experimentation back in 2014 involving monkeys in an enclosed space being forced to breathe diesel fumes.
New York Times broke the story just last week, but the testing was also briefly touched upon in the first episode of a Netflix investigative documentary series entitled, "Dirty Money."
The study was completed in an attempt to prove how much cleaner diesel engines were at the time in comparison to their predecessors.  The irony is that the test vehicles used in the study were Volkswagens purposefully rigged to reduce emissions to a significantly lower level than any standard model engine available for purchase.  That scandal alone, once uncovered, went on to cost Volkswagen tens of billions of dollars.
Volkswagen released a statement in response to the article by the Times stating that they "believe that the scientific methods used to conduct the study were wrong and that it would have been better not to undertake it at all."  A likely story from a company who was caught attempting to cheat the system in a vast conspiracy underwritten by corporate greed.
At the time of this abhorrent experiment, the automakers had enlisted the help of the European Research Group on Environment and Health in the Transport Sector (EUGT) to conduct studies on their behalf.  But they were far from in the dark regarding the companies' practices, as it was the three German car companies in question who created the institute in the first place.  The tests themselves took place in Albuquerque, New Mexico, at the Lovelace Respiratory Research Institute.  Volkswagen maintains that the study was not completed nor published before the EUGT dissolved back in June of 2017.
A-1 Auto Transport
ships worldwide.
Click Here
or call
to get a free, no obligation to buy, price quote for your shipment.
Perhaps due to the fact that the experiment was conducted in a Volkswagen vehicle, that specific automaker has been the most forthcoming in response to the accusations.  BMW has been completely silent thus far with no official response, while Daimler is claiming that they will be launching an investigation of their own.
The German government has also taken a strongly opposing stance on the subject.  Steffen Seibert, a spokesman for Chancellor Angela Merkel attested that the experiments were "in no ethical way justifiable and they raise many critical questions about those who are behind the tests."  Germany actually has some of the strictest animal testing laws in all of Europe.  They have even imposed a near total ban on using apes as laboratory animals according to the German ministry of food and agriculture.  The United States, on the other hand, has much more permissive regulations, and it has been determined that there are tens of thousands of non-human primates being used in experiments each year.
Lovelace Respiratory Research Institute located in Albuquerque, New Mexico
The Lovelace Respiratory Research Institute confirmed that the experiments had indeed taken place at their facility, but that the findings would never be published after it was exposed that Volkswagen had rigged diesel test cars in order to cheat on emissions testing.
This controversy involving the unethical treatment of monkeys as lab animals is just the latest in the snowballing fallout of the original scandal involving Volkswagen.  U.S. prosecutors involved in investigating how deep this debacle actually goes believe that the VW engineers were aware back in 2006 that the new 2.0 liter diesel engine would not comply with emissions regulations.  Apparently, instead of going back to the drawing board, Volkswagen thought it would be a better idea to cut corners and rig the emissions testing in their favor.  The rigged vehicles had software installed that kicked in only during testing that would strictly limit and regulate the output of emissions.  Meanwhile, those very same vehicles would dump up to 40 times the amount of allowable levels of pollutants while on the road.  The German automaker, who owns Audi, Porsche, Skoda, and SEAT, is now under major scrutiny as investigators explore the very real possibility that dirty diesel engines are to blame in large part for the air pollution problems in Europe.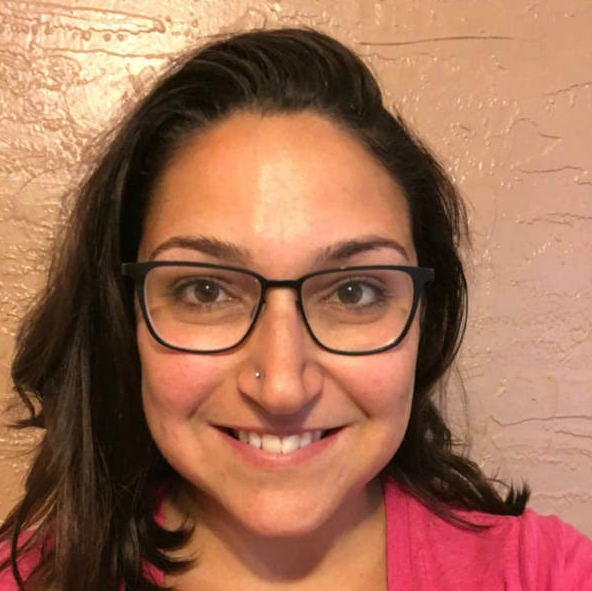 Amanda Williams is a mother, an author, and entrepreneur. Her pastimes include the San Diego Padres, anything and everything Disney related, reading for pleasure, running for fun, family trips to Sea World, the San Diego Zoo, and Disneyland, and of course, spending quality time with her two beautiful daughters.

Amanda is uniquely qualified to write on all things auto transport, working in the industry as a sales agent for over 10 years and also shipping cars herself on multiple occasions, all of which allowed her to learn the industry from both sides. Amanda also has a comprehensive knowledge of vehicles due to a budding passion and thirst for knowing all things automotive.

Amanda was born and raised in the small town of Santa Cruz, California, but moved to San Diego at age 17 to pursue a degree in psychology at San Diego State University. She graduated in just 3 short years with a Bachelor's in Psychology with a Minor in Religious Studies, but chose instead to pursue a career in finance, working at multiple financial institutions before discovering her true passion for writing.