What's in this article?
Professional RV Transport Services: California RV Shipping
RV Transport Services in CA
Beautiful scenery may be seen all around the state of California. It features mountain ranges similar to those of Southern California's Tehachapi region. There are fertile valleys there as well. The Central Valley and the Napa Valley are two such valleys that are well-known for their wine production.
Everyone will want to visit California because of all the fun things they can do there.
Shipping your RV to California will be a great idea because it will prevent excessive wear and tear. You might also not know which route to take to the state.
This is why you should consider hiring professionals to ship your RV. A-1 Auto Transport offers such services.
California RV Shipping Cost & Time To Ship Your RV Examples
| | | | |
| --- | --- | --- | --- |
| To / From California, CA | Cost | Distance | Estimated Time In Transit |
| California, CA to New York, NY | $5225.94 - $6387.26 | 2903.3 | 10 - 12 days |
| Fort Worth, TX to California, CA | $2757.6 - $3370.4 | 1532 | 6 - 8 days |
| Austin, TX to California, CA | $2869.74 - $3507.46 | 1594.3 | 6 - 8 days |
| California, CA to Chicago, IL | $3852.9 - $4709.1 | 2140.5 | 8 - 10 days |
| Houston, TX to California, CA | $3176.46 - $3882.34 | 1764.7 | 6 - 8 days |
| California, CA to Denver, CO | $2054.16 - $2510.64 | 1141.2 | 4 - 6 days |
| Philadelphia, PA to California, CA | $5104.98 - $6239.42 | 2836.1 | 10 - 12 days |
| California, CA to San Antonio, TX | $2824.74 - $3452.46 | 1569.3 | 6 - 8 days |
| Arlington, TX to California, CA | $2780.28 - $3398.12 | 1544.6 | 6 - 8 days |
| California, CA to Dallas, TX | $2806.02 - $3429.58 | 1558.9 | 6 - 8 days |
California RV Shipping Cost Calculator
The cost of shipping an RV to California isn't a fixed amount that fits in all circumstances. The cost will depend on some factors that are unique from customer to customer. Such factors include:
The type of RV that is being shipped.
The exact distance from the origin to the destination
The shipping method that is used.
Shipping an RV Domestically
Shipping an RV is more common than some people might realize. Different groups of people like RV enthusiasts to RV dealers use shipping services to get various RVs to different parts of the country.
The reason most people use this service is to reduce the strain on the RV from a long-distance drive.
Domestic RV shipping is done through ground transportation, and it is less complicated than international RV shipping.
The RV is usually transported in a truck that either has an exposed rear or an enclosed rear. The exposed rear is the cheaper option as more vehicles can be transported simultaneously.
International RV Shipping
The core concept of shipping an RV to another country isn't much different from shipping a car or truck to another country.
The RV will be transported on a boat by sea to the port of the destination country and then transported inland by truck or trailer.
The advantages of hiring A-1 Auto Transport to transport your RV include:
The absence of hidden costs
Insurance for every RV to be shipped.
Different RV Shipping Methods
Roll-on/Roll-off: This shipping method is the most common shipping method for international shipping. It involves driving or towing the RV to the carrier and then shipping it to the destination port where it is towed off the carrier.
Lift-on/Lift-off: This method is used for undrivable RVs. A crane is used to lift the RV unto the carrier that will ship it.
Tips to Prepare your RV Transport
Go through the RV shipping thoroughly and remove any personal item that might be in it.
Ensure all the tires have adequate pressure and that there are no leaks.
Contact Us
A-1 Auto Transport is capable of shipping any type of RV to any location. Contact us today (1-888-230-9116).
Are you looking for reliable and affordable RV transport services in California? Look no further than A1-Auto transport! We specialize in providing fast, safe, and reliable RV transport services across the state.
Whether you need to ship an RV from Texas TX- Fremont, or from Texas TX - San Diego or a trailer from Virginia VA -North Las Vegas, San Francisco, Texas TX- Las Vegas, TX-Fort Wayne, we can help with your RV trailer. We are experienced in handling all types of RVs, including campers, trailers, motorhomes and fifth wheels.
At A1-Auto transport we understand the importance of getting your RV safely to its destination on time. That's why we always put safety first and make sure our drivers have plenty of experience transporting RVs. We also offer tracking services so you can monitor the progress of your RV transport service till it's delivery.
Benefits of Choosing A-1 Auto Transport Company for Your California RV Shipping
If you're looking for a reliable and reputable RV transport company to have your RV transported from NJ - Kansas City, NC- El Paso or TX - Dallas, then A-1 Auto Transport is the perfect RV shipping company of choice. With over 30 years of experience in auto transport and logistics, our team has established long-term relationships with customers all across the United States.
We offer the best RV transport services at competitive rates, and our team provides exceptional customer support to make sure your experience is hassle-free.
Here are 6 benefits of choosing A-1 Auto Transport for your California RV shipping needs:
Professionalism
Our team consists of highly trained and experienced professionals who have been in the vehicle transport industry for over 30 years. We treat every customer with respect and strive to provide you with a safe, secure and efficient shipping experience.
Affordable Rates As Compare Other RV Transport Companies
We offer competitive rates that are often lower than those of other RV transport companies. Our team works hard to make sure your vehicle is shipped at an affordable rate, so you can save money in the long run.
Top-Notch Service
Our team is dedicated to providing superior customer service and making sure your shipping experience is stress-free. We monitor your shipment every step of the way, ensuring that it reaches its destination on time and without any complications.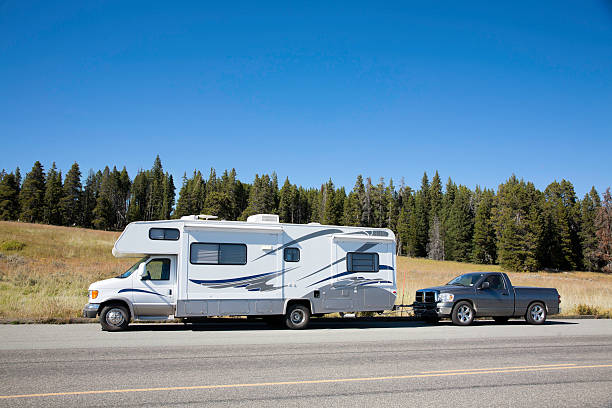 Secure Vehicles
A-1 Auto Transport takes extra precautions to make sure your vehicle is transported securely. Our team uses high-quality carriers and the latest technology to ensure that your RV is safe and secure during every step of the transport process.
On-Time Delivery
We understand how important it is for you to get your vehicle delivered on time. That's why we work hard to make sure your RV is shipped within the specified timeframe, so you don't have to worry about any delays.
Peace of Mind
Our team takes every measure to ensure that your vehicle is safe and secure during the transport process. We make it our mission to provide you with the peace of mind that comes with knowing your RV is in good hands.
For the best California RV shipping services, choose A-1 Auto Transport and let our team handle the rest. Contact us today for more information or to get a free quote. We look forward to helping you make your next move hassle-free.
We offer a variety of shipping services to meet your needs, including open-air transport, enclosed transport and door-to-door service. Our RV shipping services rates are among the most competitive amongst the RV shipping companies in the industry and we strive to provide an affordable solution for all our customers.
Tips on How to Find Affordable RV Moving Company For Your California Move
Use Review Sites
There are lots of websites that offer information about different RV shipping companies and their services. Check out reviews from other customers to get an idea of what you can expect from a particular company. You can also use these sites to compare prices and packages between different companies, so you can find the most affordable option for your needs.
Investigate Insurance Options
Be sure to investigate the insurance options offered by different companies when you are looking for an RV moving company in California. Some companies may offer comprehensive coverage that covers the cost of repairs and damages, while others only cover a certain amount or type of damage. Make sure you understand what will be covered in the event of an accident or damage.
Ask For Recommendations
Word-of-mouth is still one of the best ways to find a quality and affordable RV moving company in California. Ask family, friends, and colleagues if they have any recommendations for companies that offer good service and prices. You can also search online communities like Reddit or Quora for reviews or advice.
Compare Prices
It's always a good idea to compare prices between different companies before you make your final decision. You can use review sites, as mentioned above, to get an idea of what other customers have paid for similar services. You should also contact the companies directly to ask about discounts and other special offers.
Compare Services
In addition to price, it's important to compare the services that each company offers. Ask questions such as: Will the company provide packing and unpacking services? How much experience do they have with RV moves? What type of insurance coverage do they offer? Taking the time to compare services can help you find the best company for your needs.
Make sure to do your research and compare different companies before making a final decision on an RV moving company in California. Doing so can help you find the most affordable option that meets all of your needs.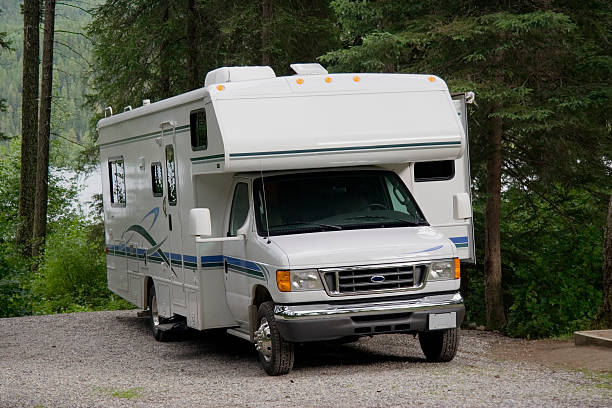 Frequently Asked Questions
How Much Does It Cost To Ship An RV To California?

Shipping an RV can be a task challenging to deal with, especially when it comes to the cost. It is essential to understand that the cost of shipping an RV to California will vary depending on various factors such as the distance, size, weight, and type of RV, as well as the shipping mode and method.

While it is difficult to estimate the exact cost, it is essential to research and get quotes from reputable shipping companies to ensure you are getting a fair price. Additionally, remember that the cheapest option may not necessarily be the best option, as the quality of the shipping service is just as important as the cost. With the proper preparation and due diligence, you can ship your RV to California with ease and peace of mind.
How Long Does It Take To Transport An RV To California?

Transporting an RV can be daunting, especially if there's a long distance to cover. To answer the question of how long it takes to transport an RV to a specific state, several variables must be considered. The space, the route, the mode of transportation, and the size and weight of the RV are all factors that can affect the delivery time.

Whether moving to a new state or simply transporting your RV for a vacation, working with a trusted transportation company that can provide you with a customized solution to your needs is essential.

With the right company, it can be a smooth process. However, transporting an RV across the country typically takes 5-10 business days. It's essential to choose a company that has experience in RV transportation and offers insurance coverage to protect your investment. With careful planning and a reliable transportation service, your RV can safely and efficiently be transported to your desired location.
Will My RV Be Secure While In Transit?

Concerns are understandable, especially when protecting your investment and personal belongings. However, rest assured that there are several measures you can take to secure your RV during travel. Before setting off:
Lock all doors and windows, including exterior compartments.
Consider installing additional security features such as alarms or surveillance systems.
Always park in well-lit areas and be cautious when stopping at rest stops or gas stations.
When hitting the road in your RV, one of the top concerns is the safety of your vehicle and its contents during transit. Rest assured, with proper measures in place, your RV can be well-secured while on the move. Start by checking the condition of your RV's tires, brakes, and other mechanical components to ensure smooth and safe travels.
Invest in a high-quality hitch, lock it securely, and check it often during your journey. Depending on the length and frequency of your stops, consider installing a security system, such as an alarm or tracking device.
Will My RV Be Insured While Shipping To Or From California?

As an RV owner, ensuring that your vehicle is insured while being transported to or from California is essential. Fortunately, most auto transport companies specializing in RV shipping include insurance coverage as part of their services. This insurance coverage protects your RV against damage, theft, and loss during transit. Review your RV insurance policy to understand how it applies during transport.

It's always a good idea to check with your insurance provider before you ship your RV, as policies can differ depending on the mode of transport and the distance being covered. By verifying your coverage, you can rest easy knowing that your RV is fully protected throughout its journey.

As a proud RV owner, you understand the importance of having adequate insurance coverage to protect your investment. When it comes to shipping your RV to or from California, you may be wondering if it will remain insured during transit.

The good news is that many shipping companies offer insurance coverage as part of their services. However, it's important to review the shipping company's insurance policy carefully to ensure it meets your specific needs.

Additionally, you may want to speak with your own insurance provider to verify that your RV will be covered both during transit and when it arrives at its final destination. By taking these steps, you can have peace of mind knowing that your RV will be protected every step of the way.