What's in this article?
Wisconsin Heavy Equipment Shipping by A-1 Auto Transport

Heavy hauling is a very specialized service, particularly if you're going to be shipping an oversize, heavy, and bulky load in Wisconsin. But who can you trust to handle your equipment with care and ensure it gets from point A to point B safely?
A-1 Auto Transport is the answer. We have worked with hundreds of clients throughout Wisconsin and the rest of the US to provide heavy haul services. From local transportation to intrastate shipping, interstate heavy equipment hauling, and even international jobs, we can do it all. Get a quote now.
Factors to Consider When Selecting Heavy Equipment Transport Company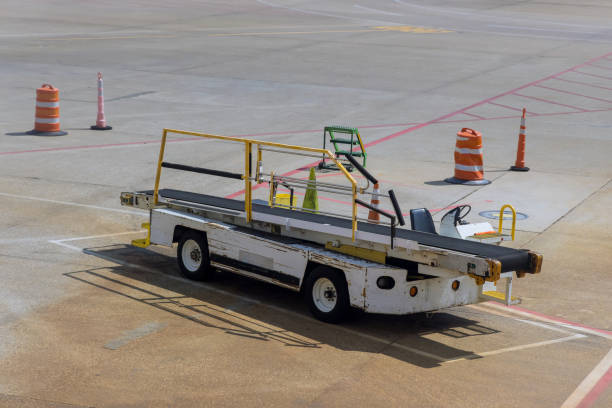 If you are looking to transport heavy equipment such as Wisconsin farm equipment transport, it is essential that you select the right company for the job. Transporting heavy machinery across Wisconsin can be a daunting task depending on your needs and budget. To ensure your items get to their destination in a timely manner, here are seven factors to consider when selecting a heavy equipment transport company.
Range Of Services
The first factor to consider when selecting one of the heavy equipment shipping companies is their range of services. The best companies offer an extensive range of services including transportation of nearly all forms of construction and farm machinery, as well as oversized items such as RGN trailers, step decks, and flatbeds. Additionally, these companies should be able to transport your items domestically and internationally, including oversize loads on five interstate highways and three international airports in the state of Wisconsin.
Reputation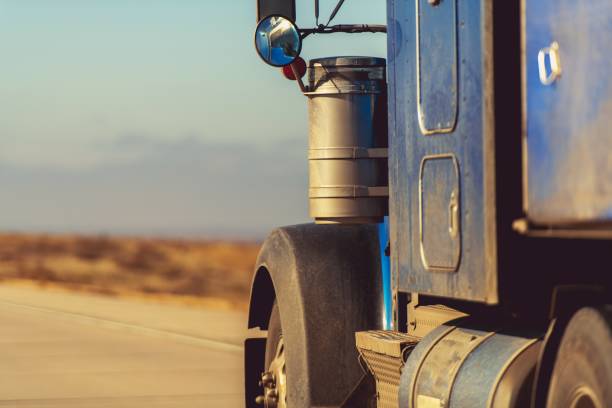 It is also important to consider the reputation of the heavy equipment transport company you are considering. Look for companies with good reviews from past customers and a proven track record of success when it comes to shipping equipment. Additionally, research the company's safety records and ask for references from previous customers to ensure that their services are reliable.
Quality Of Equipment
The quality of equipment used by a transport company such as construction equipment is also an important factor to consider when making your decision. Ensure that they have modern, well-maintained equipment for heavy haul trucking that is fit for the job at hand. Additionally, make sure that their trailers are equipped with proper straps and tie-downs to safely secure your items in transit.
Professional Drivers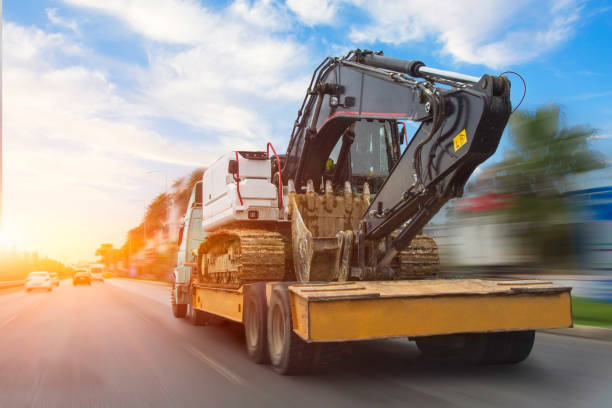 When selecting a heavy equipment transport company, it is important to ensure that they employ experienced, professional drivers. The safety of your cargo is paramount, and having a reliable driver to transport it is essential. Ask the company for information on their drivers and check that they are certified and insured to haul heavy equipment.
Insurance Coverage
It is also important to ensure that the company you choose offers adequate insurance coverage. This will provide peace of mind knowing that your items are covered in case of any damage or unforeseen circumstances.
Delivery Locations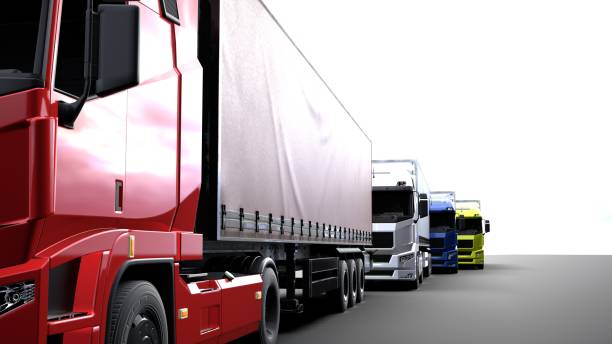 Be sure to inquire about the company's delivery locations when selecting a heavy equipment transport company. The best companies offer direct shipping services to and from Lake Michigan ports, as well as Oak Creek and Milwaukee International Airports. This will help ensure that your goods reach their destination in a timely manner.
Cost And Flexibility
Finally, consider the cost and flexibility of the heavy equipment hauling company. Ask for a quote before committing to their services and make sure that they are willing to work with your specific requirements. The best companies offer competitive rates and flexible payment options for customers.
By taking these seven factors into consideration when selecting a heavy equipment transport company, you will be well on your way to finding the best option for your needs. With the right company, you can rest assured that your cargo will arrive safely and securely at its destination.
Ways to Prepare Your Heavy Equipment For Shipping by Hauling Company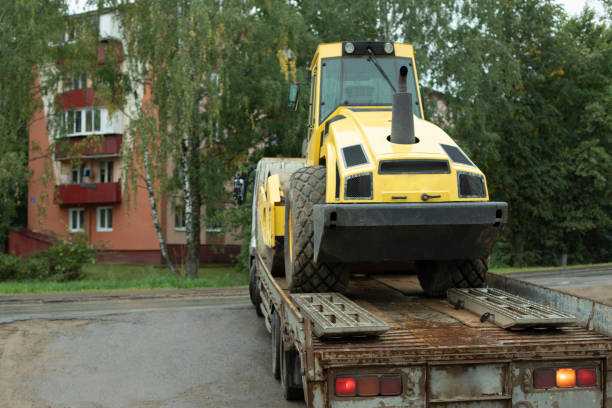 When transporting large, heavy equipment such as agricultural machineries, you need to make sure that they are adequately prepared for the journey.
Hiring a professional hauling company can provide excellent transport services and ensure that your items arrive safely at their destination. To get the most out of your experience and make the process of shipping easier, there are six steps you should take to prepare your heavy equipment for shipping.
Measure the Dimensions of Your Items
To ensure an efficient and safe transport, it is important that the hauling company knows exactly how large the items are that they will be transporting.
You should measure both the length, width and height of the item so that you can provide this information to the company. This will allow them to calculate the size of trailer that is needed and make sure that it has enough capacity for your items.
Check Weight Restrictions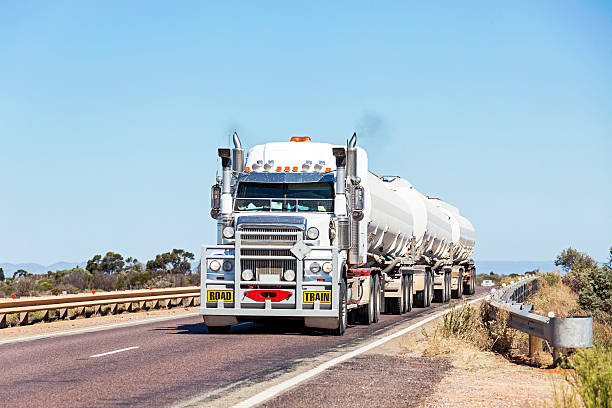 You should also pay attention to the maximum weight restrictions of the transportation vehicle, as stated by the hauling company. The heavier an item, the more difficult it can be to transport. Depending on the type of equipment you are shipping, you may need to acquire a specialized vehicle with extra strength and capacity.
Determine Route & Path
You should determine the route that the hauling company will take when transporting your items, as well as any potential obstacles they might face along the way. For example, if you are shipping your items in Wisconsin and they need to travel diagonally southeast towards Lake Michigan port or Green bay, the hauling company will have to take into account interstate highways traverse through the state as well as other roads such as state highways and county roads.
Choose Appropriate Trailer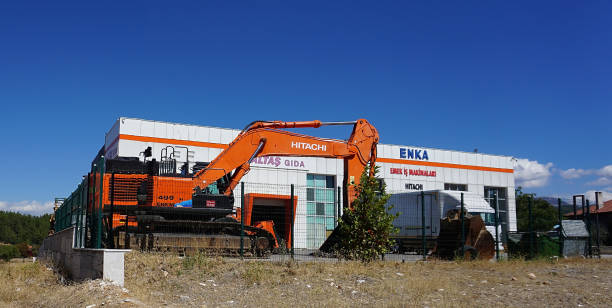 The hauling company should also provide you with a selection of different trailer choices. It is important to pick one that is suitable for the size, weight and shape of your items. For example, if you are transporting large agricultural machinery, the hauling company may suggest using a flatbed trailer or step deck trailers, which can accommodate heavy loads and oversized pieces of equipment.
Inspect your Machine
Before shipping your equipment, you should thoroughly inspect it and check for any damage or wear and tear. This will ensure that the hauling company is aware of any potential problems before they transport the item. You should also check with the hauling company to see if there are any restrictions on what type of items are allowed to be shipped.
Take Photos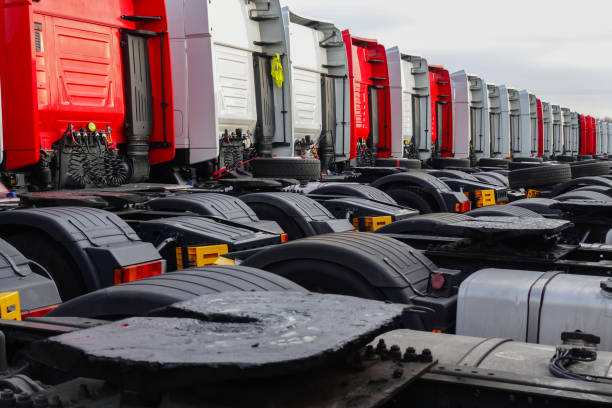 Finally, you should take pictures of your machinery to provide as proof that it was in good condition when it was shipped. This will help protect yourself from any potential liability if the item is damaged during transit.
By following these steps and working with a reputable hauling company, you can trust that your items are in good hands and will reach their destination safely and securely. Fully licensed and insured hauling companies can provide you with safe, reliable transportation services for your heavy equipment. With an experienced team of professionals, you can ensure a successful shipment for your next shipment.
Benefits of Choosing A-1 Auto Transport for Your Wisconsin Heavy Machinery Shipping Needs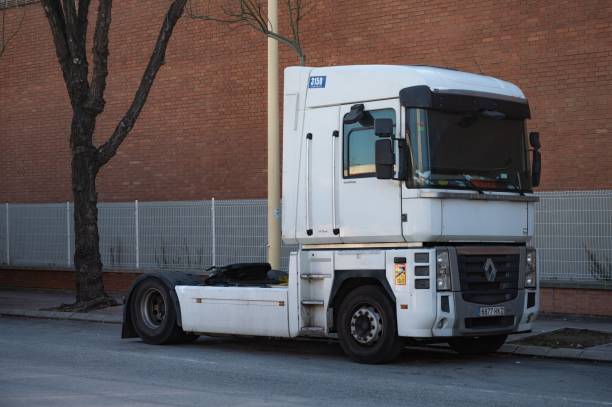 A-1 Auto Transport provides a comprehensive array of heavy machinery shipping services to Wisconsin residents and businesses who need the expertise of the transport industry. Our professional drivers are experienced in flatbed trailers, heavy haulers, and other specialized equipment necessary for moving large or extra-heavy items.
Whether you're needing to ship construction equipment from an auction house, heavy tools from a rental center, or other equipment to be moved across the lake, A-1 Auto Transport has you covered.
Our drivers are seasoned professionals who know Wisconsin's roads and highways like the back of their hand. From Lake Michigan and Lake Superior in the Eastern portion to Fond du Lac and Pike River in the south, our drivers will get your heavy stuff safely to its destination. We understand the importance of ensuring secure transport and have years of experience in the business, so you can trust us with your next shipment.
We are fully licensed and insured transportation company who understands the needs of Wisconsin's heavy machinery shipping industry. Our professional transporters are conversant in the rules and regulations of the busiest ports, airports, and highways like Milwaukee Bay, Mississippi River, and Wisconsin roads.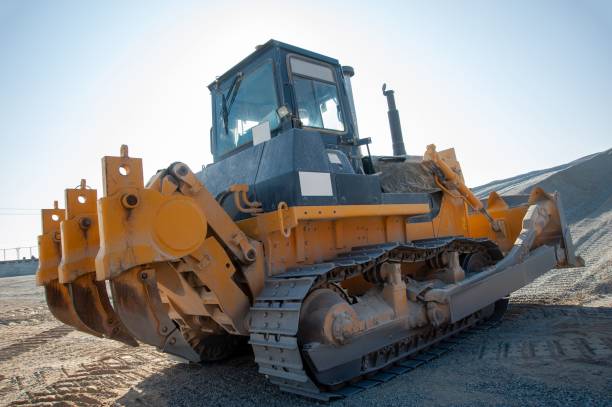 We are also adept at handling super loads and know how to handle transport requests that exceed the max weight or length allowed. From Stevens Point to Sheboygan River and all points diagonally southeast towards the state line, A-1 Auto Transport will provide you with the best trailer choices to get your equipment moved safely.
When you need the most reliable, experienced Wisconsin Heavy Equipment Transport company for your next shipment, look no further than A-1 Auto Transport. We offer a free estimate and can help you choose the right transport option for shipping construction, agricultural or other needs.
Wisconsin Heavy Equipment Pricing & Time To Ship Examples
| Shipping To/From Wisconsin | Cost | Distance | Estimated Time In Transit |
| --- | --- | --- | --- |
| Wisconsin to San Francisco | $3766 | 2152 miles | 6 - 8 days |
| Wisconsin to Chicago | $303 | 173 miles | 2 - 3 days |
| Wisconsin to Fort Worth | $1916 | 1095 miles | 4 - 6 days |
| Wisconsin to Nashville | $1139 | 651 miles | 3 - 5 days |
| Minneapolis to Wisconsin | $467 | 267 miles | 3 - 5 days |
| Portland to Wisconsin | $3491 | 1995 miles | 5 - 7 days |
| Cleveland to Wisconsin | $901 | 515 miles | 3 - 5 days |
| Chandler to Wisconsin | $3080 | 1760 miles | 5 - 7 days |
Insurance For Hauling Heavy Equipment In Wisconsin
While all heavy haul companies do carry shipping insurance in Wisconsin, the amount they must carry is specified by federal law, and may not always be enough to compensate you for the loss of a valuable piece of equipment.
That's why it's important to explore your options for additional insurance while hauling heavy equipment in Wisconsin. When you work with A-1 Auto Transport, we'll help you understand your insurance options and get the right policy to protect your shipment in transit.
Types Of Equipment We Ship In Wisconsin
A-1 Auto Transport can coordinate the shipping of almost any type of heavy equipment in Wisconsin. We work with customers in all industries, and can take on even the toughest jobs. We commonly ship equipment such as:
Bulldozers
Forklifts
Engines
Hydraulic equipment
Engineering and industrial equipment
Dump trucks
Trenchers and scrapers
Tractors and combine harvesters
Track loaders and graders
And more. You can trust us to provide you with a smooth, stress-free experience and timely delivery. With our track record of success and dedication to customer service, we will work closely with you throughout the entire heavy equipment shipping process. Get a free quote now or contact us if you have more questions.
Frequently Asked Questions
How much does it cost to ship heavy equipment to Wisconsin?

Consumers need to keep in mind that, when undergoing a delivery procedure, a corporation may be dealing with a number of factors or obstacles. These prices, which are offered on our website based on our estimates, typically vary from state to state.

The cost of delivering the equipment rises with each mile. Yet regardless of the state, the overall rate is the same for every mile. The typical price for each mile is around $1.75. For instance, if someone wanted to send anything from Wisconsin to Nashville across a distance of 651 miles, the cost would be $1139 (based on a given rate of $1.75/per mile).

Some states, like Hawaii, may experience a greater charging fee per mile because the shipment is to be taken via air or water. Wisconsin, however, is covered with land, unlike Hawaii, so the shipping cost is much lower.

The shipment cost may range from as low as $300 to $4000, according to the shipping distance. However, movers also keep in check the dimensions of the equipment, which, if exceeds 46,000 pounds, would put the shipment into the oversized category.
How long does it take to transport heavy equipment to Wisconsin?

The exact delivery time cannot be predicted. Even when the shipments' to or from have remained the same, one shipment may take a certain amount of time, and the following one may take a bit more.

The delivery time is directly related to the dispatch distance, as it is with all other shipments. For instance, it would take around 5 days to a week to transport our heavy equipment the 1760 miles from Chandler to Wisconsin. Similarly, it would take 4 to 6 days to send a package from Wisconsin to Fort Worth.

Overall, the goods often arrive at the given location in 2 to 8 days.
Will my heavy equipment be secure during the hauling process?

Domestic hauling is the process of moving heavy machinery, such as a crane or cement mixer, from one location to another using a low-loader flatbed truck.

You won't need to worry since any reputable shipping company will ensure that your equipment is securely fastened before transit.

Simple tasks like comprehensive equipment cleaning and the removal of any excess components make up the first step. If present, the gasoline tank should be only 1/4 full, and any batteries or cables should be unplugged and secured. Depending on the weight of the equipment, a ramp is placed against a flatbed trailer or the company's preferred carrier so it may be pushed into it.

To ensure nothing moves throughout the travel, the main body must be fastened with chains or strong ratchet straps. Most containers also feature chain eyes on the sides to simplify the operation.
Will my heavy equipment be insured?

We at A1 Auto Transport provide the top insurance packages to all of our clients. One of the first things a buyer looks for when making a purchase is insurance (especially if the purchased item is at a very high cost). It is reasonable for the buyer to request insurance, and any respectable business should provide its customers with personalized insurance plans.

Any firm that transports heavy machinery is mandated by law to have insurance. You may also get insurance to safeguard your large machinery while it is being transported.

You can obtain insurance from a third-party insurance provider if the hauling firm you choose does not offer or provide it.

If the expenses of shipping exceed what the company's insurance policies would pay for, you may also opt to enroll in multiple insurances. When additional insurance is necessary, it is typically advisable to buy it directly from the auto shipping business.

Check the insurance policy thoroughly and ask any questions to ensure that you are aware of what is and is not covered.