When you plan on taking a trip overseas, you will need to find out what the driving style is for the country you are visiting. Some countries drive on the right side of the road, like in the United States, but others drive on the left side. It can be a learning experience to drive in another country. Before you make a trip or relocate to another country, you need to do your research about this new place.
Where is Poland?
Poland, also known as the Republic of Poland, is located in Central Europe. The country is divided into 16 administrative subdivisions and is the fifth most populated member of the European Union. The capital city of Poland is Warsaw.
Poland, which is officially named the Republic of Poland, is a country that is located in Central Europe. Poland is bordered by the Baltic Sea, Kaliningrad, Lithuania, Belarus, Slovakia, Ukraine, Germany, and the Czech Republic. 
The official and predominantly spoken language in Poland is Polish. Poland is not the only place you will find the Polish language, as it is practiced throughout the world by Polish minorities in other countries. Polish is also considered a second language in Lithuania. Those who are deaf or hard of hearing practice a form of Polish sign language which is derived from the German family of sign language.
Most citizens in Poland follow the teachings of the Roman Catholic Church. The Polish citizens are guaranteed freedom of religion through the Polish Constitution, which also guarantees to teach religion in the schools.
The official currency of Poland is called the Polish złoty. When using it in the abbreviated form, it is simply referred to as zł. One Polish złoty is roughly equivalent to $.25 in United States currency. Poland does not accept Euros for purchases made in the country.
Valid Driver's License in Poland
If you are only planning on visiting Poland for a short time, you won't need to worry about obtaining an EU license or a Polish license. You are legally permitted to drive with your United States license in Poland for up to 90 days without penalty. If you go beyond that, you will be required to have permanent residence in Poland and obtain either an EU license or a Polish license.
European Driving License
The European driving license replaced the different driving license styles that were formerly in use by the member states that are a part of the European Economic Area (EEA). At this time, the new license (EU license) is being distributed in all 27 EU member states as well as the 3 EFTA member states. The new license is a credit card-style license that has a microchip on the inside. The purpose was to eliminate the different varieties of cards that exist among the countries and to help with identity verification to help reduce fraud risks.
Any driver's license that is issued in an EEA member state is recognized in the other member states as well. The license can be used as long as the driver is of legal driving age, the license is valid, and there is no suspension on the license. As long as the license obtained in an EEA member state, it will not have to be exchanged when moving to another EEA member state.
Obtaining a Polish Driver's License 
When moving from the United States to Poland, you will have to undergo a process to get your Polish driver's license. This process starts before you ever leave the United States. You will need to apply for an International Driving Permit (IDP), which will be issued by the United States government. Once you have the permit, it will be valid for six months once you enter the country of Poland. Once the six month period has ended, you are expected to go through the entire process of obtaining a Polish driver's license.
You will need to prove that:
You reside in Poland legally
You have resided in the country for over 180 days
You need to meet the age limits in Poland for your driving category. Undergoing a medical exam is also required. This exam is to make sure that you are fit to drive. Hearing and eyesight are often checked to ensure they are properly functional for the road.
To get your license in Poland, you will be expected to undergo all the same requirements as a new driver. You will be required to take lessons and complete an exam. The European driving tests are said to be so hard that most people take them up to four times before they finally pass them. Since you will be required to pay for every attempt, it is best to make the most of the first go of it. If you require an English speaking examiner, you will be required to pay extra for that, or you can opt for your own interpreter. 
Before you are allowed to take the test to get your driving license, you will be required to complete 30 hours of theoretical and practical lessons with a qualified driving instructor who is also certified. After you have completed the required coursework, you can schedule your testing. You will have one theoretical test and one practical test.
The theoretical part of the test consists of 18 questions. To pass, you must get 16 of these correct. Depending on which testing facility you go to, you may have the option to take your test in German, English, or Polish. 
During the practical part of the test, you will be required to not only identify parts of the car, parking, going up hills, and 30 minutes of driving, but follow the directions of the instructor. If you fail to follow these directions at the start of the exam, you will be given a second chance. If you do not follow the proper instructions again, you will fail that part of the exam. You will be able to reschedule and retake it.
Getting Car Insurance in Poland
When you drive on the roadways in Poland, you are required to carry car insurance. There are two types of insurance available in Poland. The first, called OC, is third-party liability insurance. This is the minimum coverage that you can carry on a vehicle in the country. 
The OC policy covers anyone who is injured in an accident that is caused by you. The policy only covers the car, not the driver of the vehicle. Having this coverage means that anyone can drive your car and be insured under the policy. The OC coverage will even cover the damages to your car if you are not liable for the accident. If you are liable, they cover nothing on the damages. If you want coverage for damages, even if you are liable, you will need AC insurance.
The other requirement of any insured car in Poland is the technical check (MOT). The frequency you will be required to do this will be determined by the kind of car you drive. If you live in Poland, then the technical check can be done by a suitable garage, but if you are insured abroad, you cannot have the mechanic sign the papers. You will have to have the MOT performed by a mechanic in the country it is insured in.
What Basics Do I Need to Remember When Driving in Poland?
If you do well in your driving exams, then you should be able to remember the basics that you need to have with you on the road. As long as you take speed limits seriously, have your safety equipment intact, wear your seatbelt, and always have your driving license and insurance with you, you should be just fine on the road.
When you are moving to Poland, you will want to make sure you prepare yourself for the changes in driving on their roadways. As long as you learn how to drive correctly in Poland, you should not have any issue with maintaining the basics for being on the roadway.
When you are in your car driving, make sure that you always have your driving license and insurance papers with you.
Keep the safety equipment that is required by Polish law in your car at all times

Fire extinguisher
First aid kit
Hazard warning triangle
Safety vest

Make sure that you and your passengers have your seatbelts fastened. If you are caught without one, or your passenger is, it is a fine.
If you are traveling with kids, do not allow them in the front seat as a passenger until they are 12 years old.
Children must also be in the proper safety seat. For children under 4, they must be restrained in a child safety seat. Children aged 4 to 12 must be in a booster seat.
Refrain from drinking any alcohol before driving. The permitted blood alcohol level on the road in Poland is .02%. If you exceed this, the laws are strongly enforced. So if you have a drink at dinner, call a cab or an Uber.
Some type of headlight (primary or daytime running lights) have to be on at all times, even during the day
Pay attention to the black signs, also called Czarny Punkt. These are placed to alert you that the area has a high rate of fatal accidents. In these areas, you should drive slower and give your full attention to the roadways.
If you are driving toward a vehicle and they flash their lights at you twice, it can mean one of two things. 

Either there are police close, possibly looking for those who are speeding
You don't have your headlights on
Speed Limits in Poland
Now that you are becoming a permanent resident of Poland, it is probably time to start learning that you will be driving in kph instead of mph. There are particular speed limits that you need to be aware of to ensure you aren't speeding.
Motorways
Dual carriageways, express roads outside of urban areas
Single and dual carriageways, express roads outside urban areas
Single carriageways, outside of an urban area
Main roadways in urban areas
Built-up areas

50 kph (5 a.m. to 11 p.m.)/31 mph
60 kph (11 p.m. to 5 a.m.)/37 mph
There is one thing that you need to be aware of when driving in Poland. Poland roads have speed cameras, and they are often in places where you would not expect them to be in. For this reason, you should always do your best to mind the speed limit in the area you are driving in.
How Do You Get Your Car to Poland?
Once you decide that you are moving to Poland, you shouldn't let figuring out how to ship a car to Poland, hold you back. Many professional auto transport companies will not only ship your car, but they have the means to ship your personal belongings for you as well. Often times, when you combine services, you can get a better rate than if you did them separately.
The professional auto transport company that you choose should understand what shipping internationally requires. There will be forms and other items you will need to complete before you ship your car and your belongings. Make sure when you are receiving quotes that you find out their qualifications as an international shipping company.
A-1 Auto Transport has been in the auto transport industry for over 30 years. Our moving and shipping specialists know what it takes to execute an international move. Our highly-trained and qualified staff can make sure that all international documentation is acquired before you move. We offer free consultations for international auto transport as well as international moving.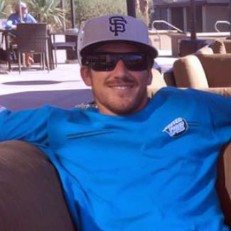 Joe Webster began his journey in the auto transport field by attending the University of Southern California (USC), where he graduated with a Bachelor of Business Marketing.

After college, he started his career in the auto transport industry from the bottom up and has done virtually every job there is to do at A-1 Auto Transport, including but not limited to: Truck Driver, Dispatch, Sales, PR, Bookkeeping, Transport Planner, Transport Manager, International Transport Manager, Brokering, Customer Service, and Marketing. Working with his mentor Tony Taylor, Joe Webster has learned the ins and outs of this industry which is largely misunderstood.

With over 30 years experience in the industry, we've been helping people ship their vehicles, motorcycles, RV's, heavy equipment, household goods and more across the country or overseas without a hitch. Ask us anything.