What's in this article?
Safe And Reliable Connecticut Motorcycle Shipping Services By A-1 Auto Transport
Ready to ship a motorcycle to the state of Connecticut? Well, it's easier than one might assume. With all of the available and reliable shipping companies, a motorcycle shipment can be done quickly and safely. A-1 Auto Transport can help you find the right quote and company to ship with.
Motorcyclists love traveling through Connecticut. It is a state with many paved roadways and a lot to see, regardless of the state's smaller size. Having a motorcycle shipped there will prove to be a great decision.
Connecticut Motorcycle Transport Services
Connecticut motorcycle transport services are designed to make transporting a bike easier and stress-free. With our online form and knowledgeable motorcycle shippers, Connecticut residents in the capital city of New Britain can take advantage of crated shipping for added convenience. Motorcycle transport companies offer free quotes and competitive rates, so choosing one is a no-brainer. Customers can take great pride in knowing that their bikes are always transported with commitment to safety and complete protection from the elements.
What You Need to Know Prior to Motorcycle Shipment
There are many ways to go about shipping a motorcycle across the United States safely and within your budget. As long as you find a company you can trust and that works well with your pocketbook, motorcycle shipment is uncomplicated.
The methods of vehicle shipment vary. Your service will depend on what the company offers, but typically the choices include door to door, terminal to terminal, crated shipping, enclosed shipping, and open shipping. All of these methods are relatively affordable, get yourself a free quote. Crated shipping is the only method that will have very specific requirements.
We Offer Various Motorcycle Shipping Methods
Motorcycle shipping gives riders the convenience of having their bike transported from one location to another. There are several different methods for this type of shipment, each with its own advantages and disadvantages. Crated shipping is ideal for long-distance trips as it offers extra protection and stability during transit. Door to door service offers a more personal approach, picking up and dropping off at the exact locations specified by the customer. Alternatively, terminal to terminal shipping requires the customer to drop off and pick up at predetermined locations between two different cities.
Finally, open carrier or enclosed carrier services provide a practical way to ship a motorcycle regardless of its size and shape - an open carrier lets you save some money while an enclosed model provides added protection and privacy for your vehicle. No matter which option suits you best, motorcycle shipping is a great way to have the job done without any hustle or inconvenience.
Connecticut Motorcycle Transport Companies
Connecticut motorcycle transport companies offer a dependable, efficient solution to get your motorcycle from one place to another. Customers can expect top-notch drivers and reliable delivery anywhere in the country. From pick up at the capital city of Hartford, to smooth and safe transport during the entire trip, these companies have honed their services to meet the needs of customers with quality transportation solutions. Whether you're planning a short or long trip, Connecticut motorcycle transport companies have what you need when it comes to reliable transit for your ride.
Crated Shipping Requirements:
Disconnect the battery.
Drain all fluids.
All Shipping Requirements: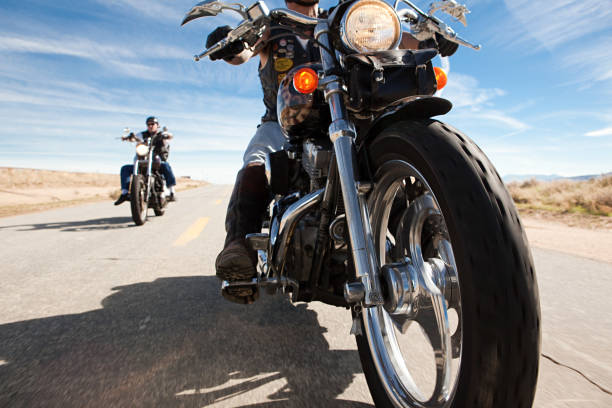 The bike must be clean of dirt and deposits.
The motorcycle will need to have no loose items. Take off anything unnecessary to the bike.
Make sure to disconnect the alarm on the motorcycle.
Check all fluids and tires.
Make sure there is ¼ tank of gas.
A-1 Auto Transport Ships Worldwide.
Get a Free, No Obligation to Buy, Motorcycle Shipping Quote.
Get my free quote now
or call us to do it for you:
Companies that Ship Motorcycles in Connecticut
Blue Ox Motorcycle Transport
New Haven, CT
(203) 493-6620
Powersports Transport
Danbury, CT
(203) 943-1629
Universal Auto Transport
2911 Dixwell Ave. #106
Hamden, CT 06518
(800) 491-0846
Popular Destinations:
Frequently Asked Questions
How much does it cost to ship a motorcycle to Connecticut?

All shipping companies must consider the same factors when determining cargo price estimates. First and foremost, it's important to consider the overall distance between the pick-up and drop-off locations. No matter if your company bills customers by the mile, the hour, or a set price, traveling farther will cost you more.

Another important consideration is how much fuel the vehicle uses while moving, especially in light of weather and traffic impact. Another important aspect is the condition of the roads the driver will travel on.

This may not seem important, but bad roads lengthen the delivery time and make the truck use more fuel, indirectly affecting the final cost.

You'll spend extra because arranging logistics during the busiest months is difficult.
How long does it take to transport a motorcycle to Connecticut?

Given the large range of elements that can influence long-distance travel, it is impossible to give a definite response. First, despite the fact that the pick-up and drop-off points are both in Connecticut, the distance between them will make the trip longer.

Even though you might not know a lot about it, delays that variables like the weather might cause have a greater impact than you might think. Consider also any regional holidays. Although the organization considers these issues, finding a solution still needs to be done.

However, there are still other elements at play. Although a delivery farther within the state might be made faster than one closer, doing so necessitates traveling on the highway because of border inspections. When working with a corporation, they must consider everything.
Will my motorcycle be secure?

As long as you choose a provider carefully, you won't need to worry about your motorcycle being  secure. This is so since a trustworthy company is obviously superior at making sure everything runs smoothly.

Actually, picking a corporation is fairly easy. Visit the state's official website if you want a list of authorized movers in that state. From there, you can choose a list to browse through and the option that best suits you.

Keep in mind that you need to consider your circumstances. Selecting a national or international company is smart if you want to transfer your motorcycle across the country or abroad. Still, it's not necessary for a local or state-to-state move.

In fact, a local business is preferable if your destination is not too far away because the staff members are more knowledgeable about the surrounding area.
Will my motorcycle be insured?

You won't need to be concerned about your things being harmed during delivery as long as you choose a shipping business carefully. This is due to the necessity of always making sure that each DOT-recognized professional transport company is insured.

It is also smart to take pictures of the pre-travel inspection in case something is lost or damaged during the trip since this can help you prove your case. If not, things become challenging because there may be no proof.

You'll both have an inventory list of what the motorcycle looked like previously, so there aren't any issues later on.