What's in this article?
West Virginia Heavy Equipment Shipping Services by A-1 Auto Transport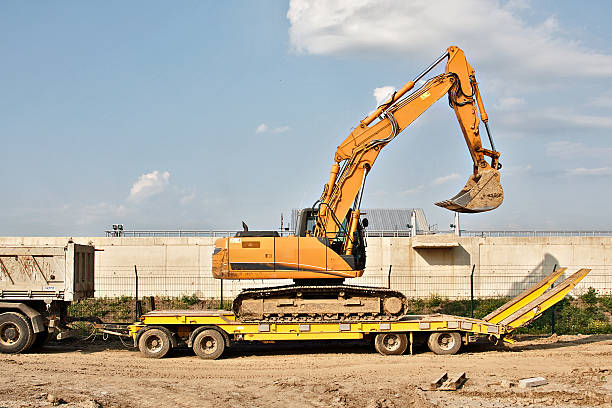 If you need to ship heavy equipment in West Virginia for your business, you can't trust just any shipping provider. Shipping construction machinery requires special skills, powerful trucks, and expert logistics. And at A-1 Auto Transport, we've got all that and more. We've been serving businesses in West Virginia and all 50 states for years, and can help you ship heavy equipment of almost any type. Get a free quote now by filling our online form to get started.
West Virginia Heavy Machinery Pricing & Time To Ship Examples
| Shipping To/From West Virginia | Cost | Distance | Estimated Time In Transit |
| --- | --- | --- | --- |
| West Virginia to Los Angeles | $4235 | 2420 miles | 6 - 8 days |
| West Virginia to Baton Rouge | $1769 | 1011 miles | 4 - 6 days |
| West Virginia to Little Rock | $1442 | 824 miles | 3 - 5 days |
| West Virginia to Cape Coral | $1774 | 1014 miles | 4 - 6 days |
| Shreveport to West Virginia | $1809 | 1034 miles | 4 - 6 days |
| Ontario to West Virginia | $3957 | 2261 miles | 6 - 8 days |
| Paterson to West Virginia | $842 | 481 miles | 3 - 5 days |
| Jackson to West Virginia | $1484 | 848 miles | 3 - 5 days |
Insurance For Hauling Heavy Equipment In West Virginia
Heavy hauling companies must carry insurance up to what's required by federal law, but this may not always be enough to cover the full value of your shipment. If something happens to your equipment, this could lead to serious financial losses, so you should always inquire about your level of coverage and options for purchasing additional insurance.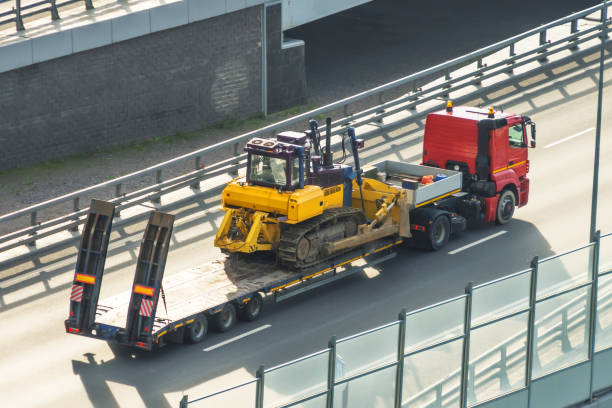 At A-1 Auto Transport, we can coordinate this process and make sure you're covered with a comprehensive insurance policy. You can trust us to give you peace of mind during your heavy haul project in West Virginia.
Types Of Equipment We Ship In West Virginia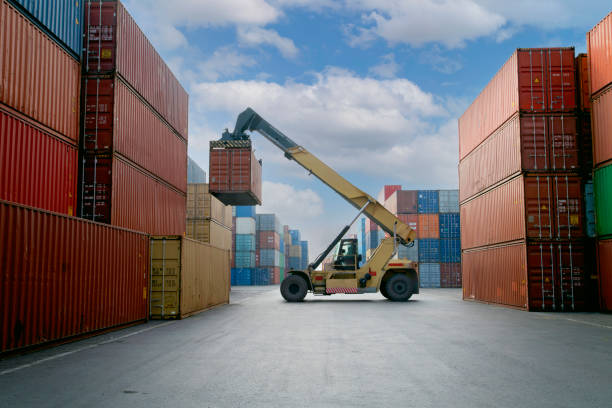 Wondering what types of equipment A-1 Auto Transport can handle? The answer is "just about anything." Our team has the skills, equipment, and expertise to handle smaller shipments that fit on standard trailers, as well as oversize loads.
We commonly ship a wide variety of heavy equipment throughout the US, including:
Backhoes and excavators
Agricultural and farm equipment like tractors and combine harvesters
Engines
Industrial, engineering, and hydraulic equipment
Pile drivers
Forklifts
Bulldozers
Dump trucks
Trenchers and scrapers
And more.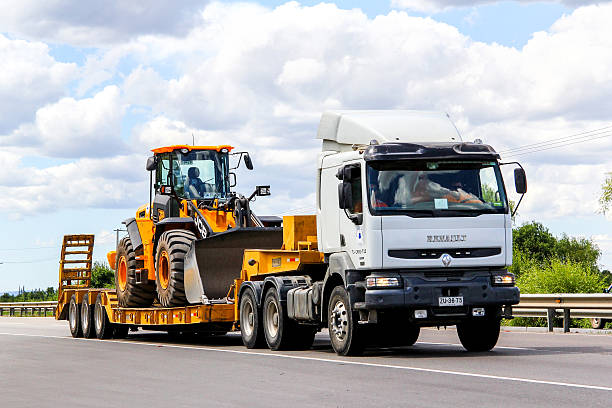 From regulation-sized shipments within West Virginia to cross-country oversize loads, A-1 Auto Transport is here to coordinate your job and ensure your equipment goes from Point A to Point B – on time, and on budget. Get a quote online now, or contact us if you have any other questions about what we do.
Benefits of Choosing A-1 Auto Transport for Your West Virginia Heavy Equipment Hauling Needs
A-1 Auto Transport is the perfect partner for meeting your West Virginia heavy equipment hauling needs. A-1 Auto Transport offers specialized services designed to safely and efficiently ship all types of industrial, commercial, and construction equipment across the United States. Our staff has over a decade of experience shipping heavy equipment all over the northeast corner of the land.
We leverage access to major US ports including the largest inland port on the Ohio River, as well as six primary airports in and around West Virginia to ensure your shipment arrives quickly and in perfect condition.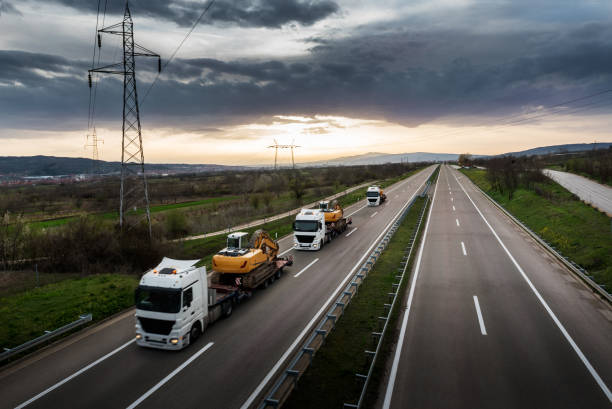 Our ability to collaborate with some of the busiest interstate highways, busy West Virginia ports, and busiest ports make us one of the top choices in heavy haul trucking services - whether you're just delivering locally or shipping your equipment across the country. With our expertise and knowledge when it comes to port-to-port shipping, rest easy knowing we have you covered for all your West Virginia heavy equipment hauling needs.
Information on West Virginia Shipping Equipment Transport Services
Shipping heavy construction equipment in West Virginia can be simple, with the help of specialized services for that purpose. From port to port, heavy haulers and heavy machinery transporters make sure that shipments are delivered in time and with the highest quality care on different roads across the Mountain State.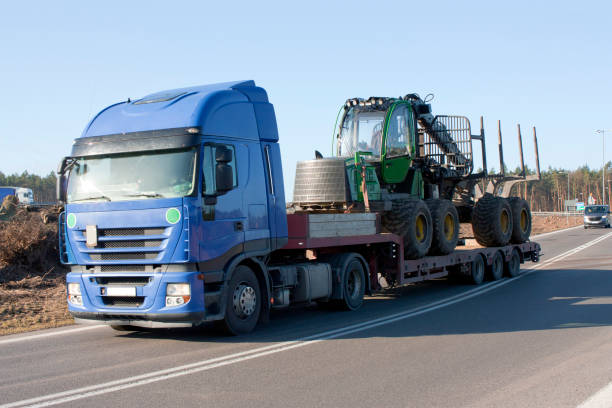 The primary airport for freight is located in the eastern portion of West Virginia, while the busiest airports are located in the western portion of the state. For those shippers needing a professional transport solution to West Virginia's northern tip or to its southeastern corner, experts at hauling heavy construction equipment will consult expediency and safety standards when providing services using their fleet of heavy duty trucks.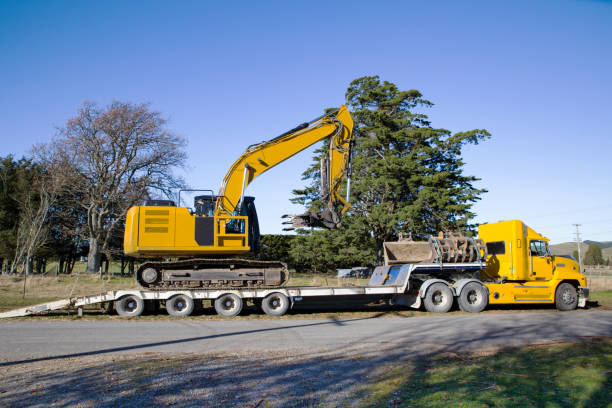 That being said, anyone wishing to find out more about shipping their heavy equipment across West Virginia can navigate through an online information form in order to get additional details on dependable transport solutions that guarantee safe delivery of construction materials across the whole state - from its Northwest tip all the way down to its Southern portion region.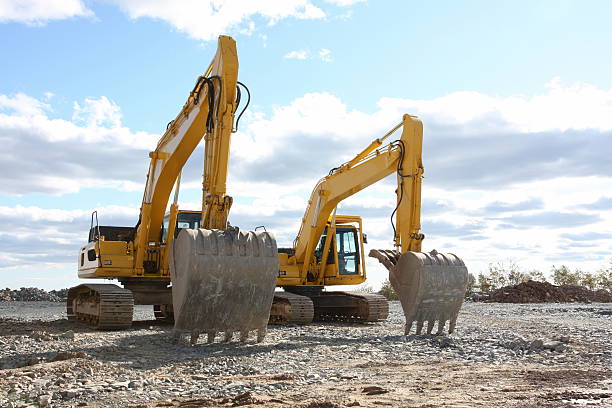 A trick to reduce your heavy equipment shipping estimate
If you're looking for a trick to reduce your heavy equipment shipping estimate, look no further than A-1 Auto Transport . With A-1 Auto Transport, finding the best trailer for your cargo is hassle-free. Our over dimensional trailers make it easy to carry extra-long and wide items in one go, drastically reducing costs for your next shipment.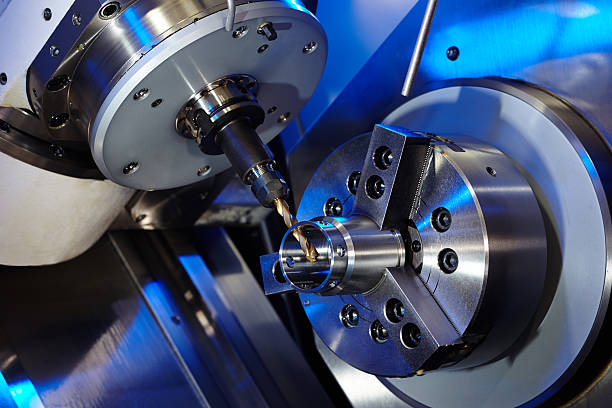 To maximize savings, keep the total estimated max length of your single shipment below any legal restrictions when transporting with us from Northeastern tip of Virginia to anywhere else in the US.
Frequently Asked Questions
How much does it cost to ship heavy equipment to West Virginia?

It is important for customers to be aware that businesses may face various challenges during the delivery process. The estimated charges are provided on our website, but it is important to note that they may differ between states.

The cost of shipping equipment increases with each mile, but the cost per mile remains constant regardless of the state. The average cost is around $1.75/mile. For instance, if one were to transport heavy machinery from West Virginia to Baton Rouge, the cost for the 1011-mile journey would be approximately $1769, based on the $1.75/mile rate.

The price of shipping may range from $500 to $5000 depending on the distance traveled.
How long does it take to transport heavy equipment to West Virginia?

One can't tell the delivery time for sure. One shipment may take a given amount of time, and the next may use a little more than this time, even though the shipments to or from have stayed the same.

As is the case with all other shipments, the delivery time is proportional to the distance of the dispatch. For example, if you were to ship our heavy equipment from Ontario to West Virginia, the 2261-mile journey would take approximately 6 to 8 days. Similarly, a shipment from West Virginia to Cape Coral would take 4 to 6 days.

All in all, the shipments generally take anywhere from 4-8 days to reach the given destination but no more than that.
Will my heavy equipment be secure during the hauling process?

Whether you need a local delivery or to send your equipment across the country, we are one of the top alternatives for heavy haul trucking services. This is thanks to our ability to work with some of the busiest interstate routes, and major West Virginia ports. Rest easy knowing we have all of your West Virginia heavy equipment transportation needs covered with our experience and understanding of port-to-port shipping.

Domestic hauling is employing a low-loader flatbed truck, like a crane or a cement mixer, to transport large pieces of equipment from one place to another.

You won't need to be concerned since any reliable shipping company will guarantee that your equipment is anchored securely before transport.

The initial phase consists of simple activities including thorough equipment cleaning and the elimination of any extra components. Batteries and wires are then disconnected and secured, and the gasoline tank, if any, should only be about 1/4 full. A ramp is set up against the flatbed trailer or the company's chosen carrier, depending on the weight of the equipment, to push it into the trailer.

To ensure nothing moves throughout the travel, the main body must be fastened with chains or strong ratchet straps. Most containers also feature chain eyes on the sides to simplify the operation.
Will my heavy equipment be insured?

A1 Auto Transport offers its customers top-notch insurance plans to ensure the safe transportation of their valuable equipment. When purchasing expensive equipment, insurance is often a top priority for buyers. It is reasonable for customers to request insurance coverage, and it is the duty of a reputable company to offer personalized plans.

Although heavy-hauling companies are required by federal law to have insurance, it may not always be adequate to cover the full value of your shipment. Therefore, it is essential to inquire about your coverage and explore options for obtaining additional insurance. Damage to your equipment during transportation could result in significant financial losses.

A1 Auto Transport can facilitate the process of obtaining complete insurance coverage to protect you throughout any heavy haul project in West Virginia. It is important to thoroughly review the insurance policy and ask any questions to ensure you fully understand what is covered and what is not.