What's in this article?
Oklahoma Heavy Equipment Shipping Services by A-1 Auto Transport
If you're ready to ship some farm equipment, construction equipment, industrial machinery, or any other type of heavy equipment in Oklahoma, it's important to choose an experienced, trustworthy freight company with a strong track record and required shipping equipment.
A-1 Auto Transport is here to help. We serve Oklahoma and all 50 states with heavy hauling services, and can even arrange for international transport. Get a quote online to learn more about our services and see if we're the right choice for your heavy haul job in Oklahoma.
Oklahoma Heavy Equipment Pricing & Time To Ship Examples
| Shipping To/From Oklahoma | Cost | Distance | Estimated Time In Transit |
| --- | --- | --- | --- |
| Oklahoma to Olathe | $576 | 329 miles | 3 - 5 days |
| Oklahoma to Warren | $663 | 379 miles | 3 - 5 days |
| Oklahoma to Denton | $296 | 169 miles | 2 - 3 days |
| Oklahoma to Cedar Rapids | $1176 | 672 miles | 3 - 5 days |
| Elizabeth to Oklahoma | $1120 | 640 miles | 3 - 5 days |
| Hampton to Oklahoma | $2390 | 1366 miles | 4 - 6 days |
| Victorville to Oklahoma | $2179 | 1245 miles | 4 - 6 days |
| Stamford to Oklahoma | $2648 | 1513 miles | 5 - 7 days |
Insurance For Hauling Heavy Equipment In Oklahoma
When shipping any valuable piece of equipment in Oklahoma, insurance is a must-have. This is because, while all heavy haulers will carry a certain amount of insurance coverage, only a certain amount is required by federal law.
If the value of your equipment exceeds coverage, additional insurance will cover you for the loss in the rare event something goes wrong during the shipping process. You can discuss your options in more detail with A-1 Auto Transport after you get a quote.
Types Of Equipment We Ship In Oklahoma
A-1 Auto Transport is a reliable, trusted shipping partner for heavy haul jobs in Oklahoma. Over the years, we've developed unique expertise when it comes to shipping heavy, expensive, oversize loads. Some of the types of heavy machinery and equipment we commonly transport in Oklahoma include:
Bulldozers
Dump trucks
Excavators
Combine harvesters
Tractors
Forklifts
Pile drivers
Large trucks & heavy diesel vehicles
Trenchers & scrapers
Industrial and engineering equipment
And more. No matter the size of the job, the number of shipments, or the complexity of the logistics involved with moving your heavy equipment in Oklahoma, A-1 Auto Transport is standing by to help. Get started now with a free, no-commitment quote, or contact us online for more information about what we do.
Oklahoma Heavy Equipment Transport Industry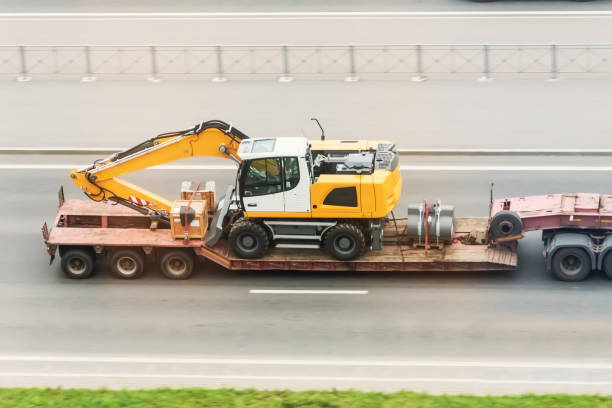 The Oklahoma heavy equipment transport industry is one of the largest in the Midwest. From heavy haulers and excavator transporters to heavy duty hauling services, all manner of heavy equipment can be shipped throughout Oklahoma city and beyond, regularly making use of all the Interstate highways in the region. The rise of Broken Arrow as one of the most developed cities in the state has made shipping heavy equipment even easier, with both Oklahoma heavy haulers and those from other states vying for a share of the valuable goods shipments entering and exiting the area.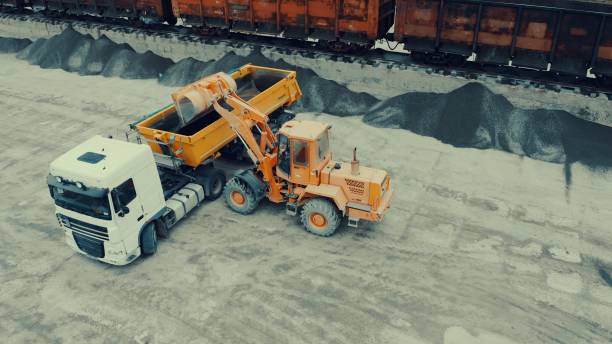 With manual labor, heavy-duty trucks, excavator transport and large trailers, shipping construction or mining equipment is only possible when it's delivered safely by qualified personnel who know what they're doing with such valuable equipment. As home to some of America's largest inland ports, Oklahoma has become a center for heavy equipment transport that reaches customers across the world – making it one of the most important industries in this state.
Why Should I Ship My Heavy Equipment From Oklahoma City?
Shipping heavy equipment from Oklahoma City is a great idea for anyone looking for Midwest City connections and cost-effective transports. As the most inland port in the United States, it has an extensive range of services for nearly all forms of heavy stuff including well-established automotive, machinery, and minerals cargo trades.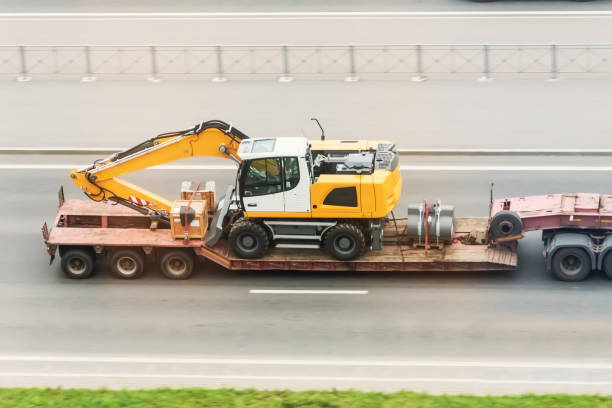 With one international airport and conveniently located highways and railways, professional transporters offer safe and secure domestic as well as international custom oversize load shipping services. All of this has made Oklahoma City the perfect location for business owners looking for efficient heavy equipment transportation services. Investing in such high-quality services will prove to be highly beneficial in the long run; with reduced costs and improved business prospects thanks to an increase in client satisfaction.