What's in this article?
Milwaukee Heavy Equipment Shipping Services by A-1 Auto Transport
Looking for heavy equipment shipping services in Milwaukee or anywhere else in Wisconsin? You've come to the right place. At A-1 Auto Transport, we provide professional, fast, and flexible heavy haul services in Milwaukee at industry-leading rates. From small local heavy equipment hauling jobs to interstate heavy equipment shipping in Milwaukee, we do it all. Get a quote and learn more about A-1 Auto Transport today.
How to Prepare Your Heavy Construction Equipment for Shipping by Hauling Company
Shipping heavy construction equipment and machinery can be an intimidating task, but with a few simple tips, you'll be ready for your next cargo shipment. The first tip is to determine the max length of your haul and make sure valuable equipment does not exceed this max length. If you're hauling heavy-duty equipment, heavy haul trailers are typically the best trailer option. To avoid costly delays, make sure you book with a professional hauling company early; they usually book up quickly!
For example, if you need help with your Wisconsin heavy equipment shipment in early March from Mexico to Washington, you should contact a hauling company in Milwaukee Wisconsin as soon as possible to ensure that all paperwork is inspected and ready before the next shipment date. With these steps in mind and your heavy equipment secure, you will be able to have it delivered on time without any issues.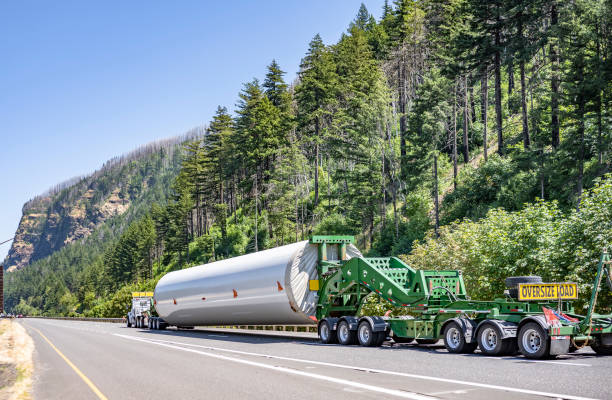 Milwaukee Heavy Equipment Pricing & Time To Ship Examples
| Shipping To/From Milwaukee | Cost | Distance | Estimated Time In Transit |
| --- | --- | --- | --- |
| Milwaukee to Los Angeles | $3603 | 2159 miles | 6 - 8 days |
| Milwaukee to Moreno Valley | $3558 | 2033 miles | 6 - 8 days |
| Milwaukee to Dallas | $1850 | 1057 miles | 4 - 6 days |
| Fort Worth to Milwaukee | $1865 | 1066 miles | 4 - 6 days |
| Charlotte to Milwaukee | $1491 | 852 miles | 3 - 5 days |
| Milwaukee to Tucson | $3096 | 1769 miles | 5 - 7 days |
| Milwaukee to Boston | $1879 | 1074 miles | 4 - 6 days |
| Milwaukee to Las Vegas | $3136 | 1792 miles | 5 - 7 days |
Insurance For Hauling Heavy Equipment In Milwaukee
All heavy equipment shipping companies are required by federal law to carry insurance. But this only applies up to certain monetary limits. In many cases, the value of heavy equipment exceeds the federal minimum, which can leave you in a difficult situation if something goes wrong with your shipment.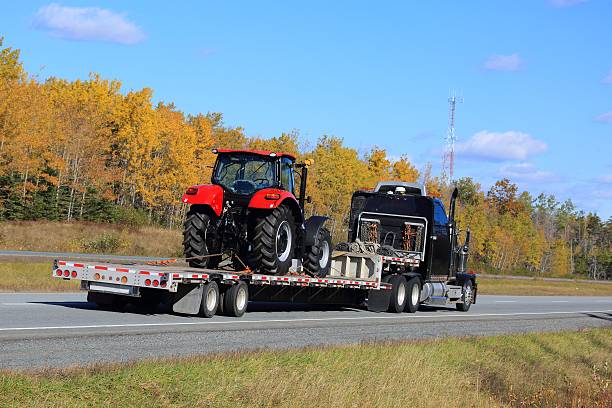 At A-1 Auto Transport, we can assist you in exploring your options for additional in-transit insurance coverage to protect your heavy equipment. While the chance of an accident or other issue is rare, it's simply not worth the risk. Get a quote today.
Shipping Heavy Equipment in Milwaukee?
Are you looking to shipping heavy equipment in Milwaukee? A-1 Auto Transport offers the best shipping solutions for all your heavy stuff! We understand how difficult it can be to transport your heavy loads, so we provide superior flatbed trailers that are designed specifically for transporting large items like construction heavy equipment.
Our experienced shipping team can help you get your shipment safely and efficiently wherever it's intended destination. Whether you need a one-time shipper or multiple shipping services for your entire fleet of machinery, we've got you covered. With our experienced shipping team and specialized trailers, shipping heavy equipment with A-1 Auto Transport will be a hassle free experience.
Types Of Equipment We Ship In Milwaukee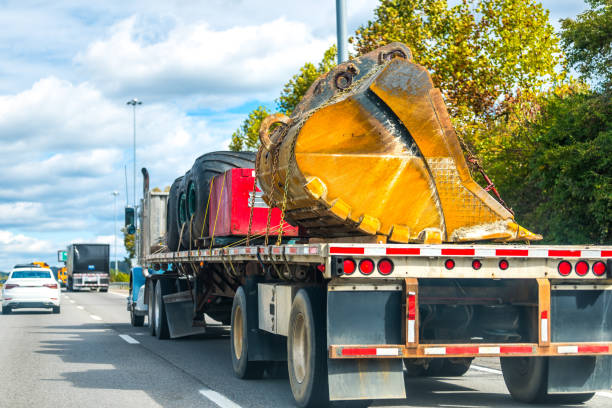 There's no job in Milwaukee, Wisconsin that we can't handle. From smaller jobs to oversize loads, you can trust our team of drivers and logistics specialists to get your equipment to its destination in great shape, on time, and within your budget. We frequently ship heavy equipment including:
Backhoes and excavators
Farm and agricultural equipment
Engineering and hydraulic equipment
Pile drivers
Scrapers and trenchers
Skid steers
Forklifts
Dump trucks
Heavy diesel trucks and vehicles
And more. From construction and industrial equipment to agricultural equipment and more, we do it all. Contact us now or call today at (888) 230-9116 to get a quote from A-1 Auto Transport right away.
7 Factors to Consider When Choosing Milwaukee Heavy Equipment Transport Company
Cost
Cost: While cost should never be the only deciding factor, it is certainly important to consider. Look for a company that offers fair prices for their services.
Quality of Service
Quality of Service: The quality of service provided by the transport company is another significant factor to consider when selecting a provider. Make sure they have adequate insurance coverage and provide reliable, safe shipping methods.
Certification
Certification: Next, you should look for a provider that is certified to transport heavy machinery, as they will have the necessary safety procedures in place to ensure your shipment is handled properly.
Delivery Times
Delivery Times: When it comes to moving heavy machinery, it's important to have an estimate of delivery times for your shipment. Make sure the company can provide you with a realistic timeline for when your equipment will be delivered.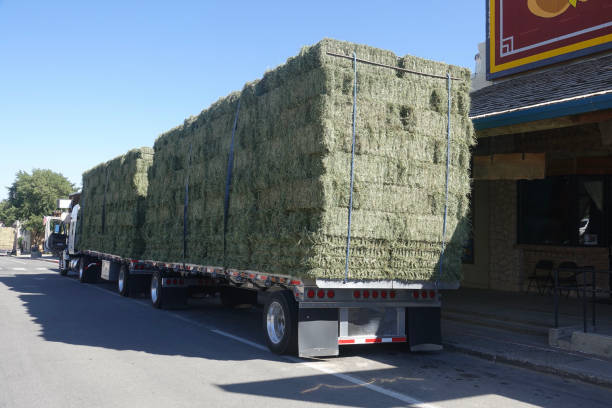 Flexibility
Flexibility: Another factor to consider when selecting a provider is their level of flexibility in terms of accommodating special requests or changes in transit.
Reputation
Reputation: The next factor to consider when selecting a Milwaukee heavy equipment transport company is the company's reputation. It's important to do your research and check reviews to make sure you're dealing with a professional and reliable service provider.
Support
Support: Finally, Good transport companies should also offer excellent customer service and support throughout the process.