What's in this article?
Idaho Heavy Equipment Shipping Services by A-1 Auto Transport
A-1 Auto Transport isn't just in the business of shipping vehicles! Over the years, we've greatly extended our service types, and can now help Idaho businesses ship and haul heavy equipment safely and securely.
If you want to work with a reputable company like A-1 Auto Transport, make the first step now and get a free quote.
Idaho Heavy Equipment Pricing & Time To Ship Examples
| Shipping To/From Idaho | Cost | Distance | Estimated Time In Transit |
| --- | --- | --- | --- |
| Idaho to Irving | $3206 | 1832 miles | 5 - 7 days |
| Idaho to Spokane | $366 | 209 miles | 2 - 3 days |
| Idaho to Des Moines | $2511 | 1435 miles | 4 - 6 days |
| Idaho to Rochester | $840 | 480 miles | 3 - 5 days |
| Grand Rapids to Idaho | $3372 | 1927 miles | 5 - 7 days |
| Mobile to Idaho | $4114 | 2351 miles | 6 - 8 days |
| Pembroke Pines to Idaho | $5181 | 2961 miles | 6 - 8 days |
| Springfield to Idaho | $983 | 562 miles | 3 - 5 days |
Insurance For Hauling Heavy Equipment In Idaho
Before shipping anything, it's important to check if the company has the right insurance. When it comes to heavy equipment, any potential damage to them can quickly translate into a lot of financial losses.
At A-1 Auto Transport, we don't gamble when it comes to the safety of our Idaho clients' safety, so we carry the right insurance to protect them. If you want to know more about our coverage, our customer service team would be happy to provide you with more information.
Factors to Consider When Selecting Idaho Heavy Equipment Transport Company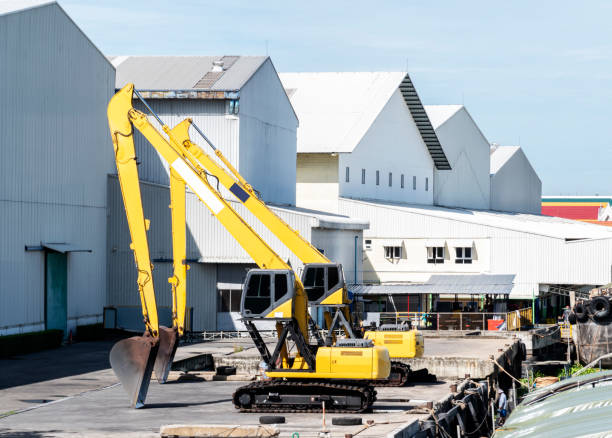 When it comes to finding the right Idaho heavy equipment transport company for your needs, there are several considerations to keep in mind. From checking out the types of shipping equipment available to understanding the legal height and weight limits within the state, you'll need to weigh your options carefully before making a final decision.
Quality of Service
The quality of service you should expect from an Idaho heavy equipment transport company is paramount. You want to make sure that they have a good reputation and can provide evidence of their safety record, reliability and professionalism.
Transport Equipment
It's important to find out what type of shipping equipment the company has available for transport in Idaho. This includes trailers, flatbeds and other types of transport that can handle the size and weight of your cargo.
Maximum Width, Weight, Length, Height Limit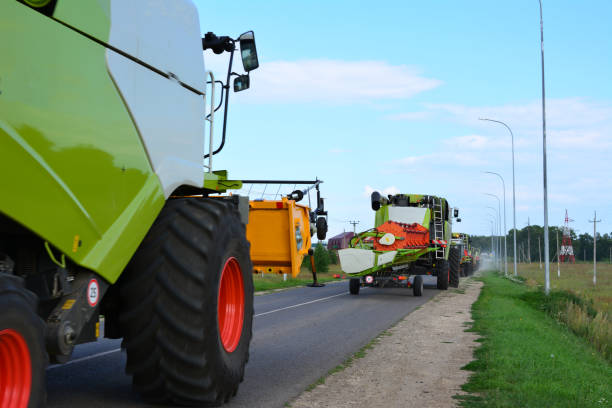 The maximum dimension for some heavy machinery companies in Idaho is: max width 8.5 ft, legal height limit 11.6 ft tall, with a max weight 48,000 lbs and a max length 53 ft. This means that some items may require custom solutions or need to be broken down for transport.
Accessibility & Range
When selecting an Idaho heavy equipment company, you should consider how accessible their services are along with their range. Most companies are capable of transporting nearly all forms of equipment, but some may have limitations on what they can move. You should also understand their delivery radius – some firms may be limited to a few hundred miles, while others may be able to cover the entire state or beyond.
Experience & Expertise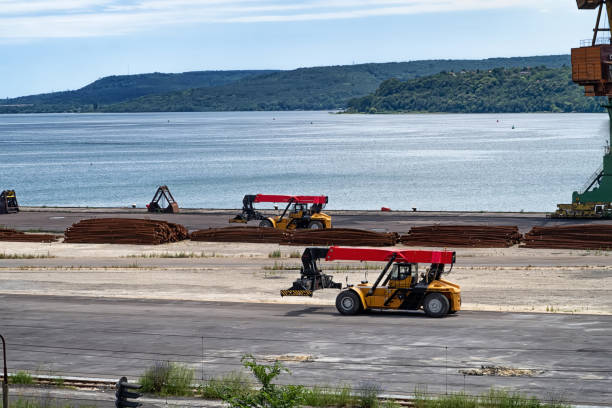 Another factor to consider when selecting an Idaho heavy equipment transport company is their level of experience and expertise. Have they been in the transport industry for several years, or are they just starting out? Also, verify whether or not the company has professional transporters who are knowledgeable and experienced in handling heavy machinery such as farm equipment, construction materials and other large items.
Free Estimates & Quotes
Be sure to find out if the Idaho heavy equipment transport company offers free estimates or quotes before any services are rendered. This will allow you to get an accurate and fair cost for your shipment without having to worry about unexpected charges.
Auction House & Rental Center Accessibility
If you need specialized shipping for construction equipment and machinery, check to see if the Idaho heavy equipment transport company has access to auctions or rental centers. This may save you time and money in the long run by allowing you to find the exact item you need without having to search around for it.
Certification & Insurance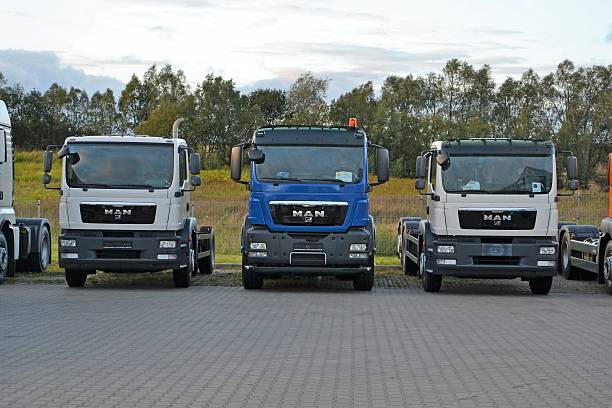 Finally, make sure that the Idaho heavy equipment transport company is fully licensed and bonded with insurance in case of any issues during the move. This will provide you with peace of mind knowing that your cargo is well-protected throughout its journey.
By taking all of these factors into account, you'll be able to find an Idaho heavy equipment transport company that meets your specific requirements.
How to Prepare Your Heavy Construction Equipment for Shipping by Hauling Company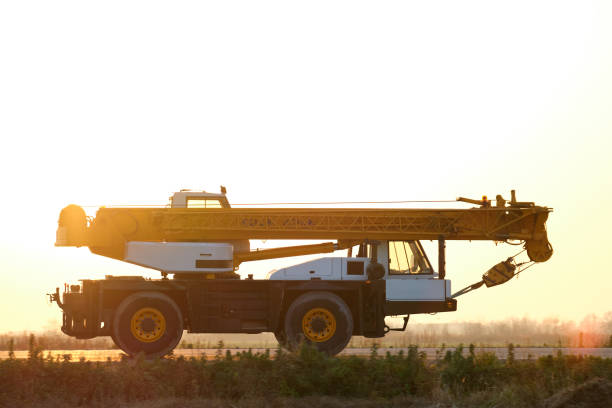 If you are in need of a heavy equipment shipping service for your machinery transport, it's important to ensure that your equipment is adequately prepared for transport. The following are ways to prepare your heavy construction equipment for transport by a professional hauling company.
Check the Weight of Your Equipment and Machinery.
Before you hire a professional hauling company to ship your construction equipment, it is important to check the weight of all the machinery and equipment that needs to be shipped. Different hauling companies have different limits on how much weight they can carry safely and comfortably across the country.
Check for Loose Parts or Components on Your Equipment.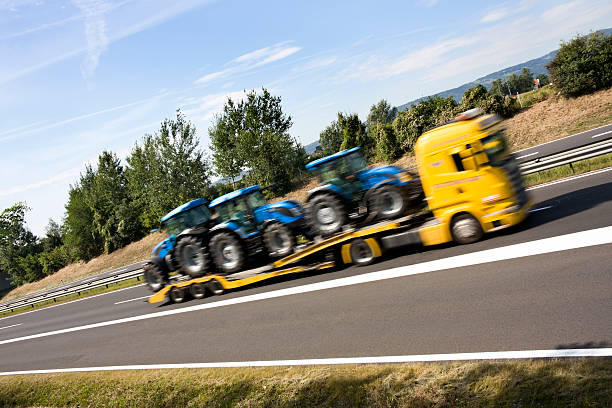 Before shipping your heavy construction equipment, make sure to check for any loose parts or components that could become damaged during transit. This includes checking fasteners, belts, hoses and motors for any signs of damage or wear before loading them onto the trailer.
Check Whether Your Equipment Can Fit on a Trailer Safely.
Different trailers have different dimensions when it comes to the well width and deck length. Make sure that your construction equipment fits safely on the trailer before shipping by checking the well width (8.5 ft) and deck length (29 ft).
Check Whether Your Equipment Needs to be Modified Before Transport.
If you need to ship large or bulky pieces of equipment, such as excavators or cranes, you may need to modify them before transport. This could involve removing large parts or components from the equipment such as blades or booms, which can help reduce the overall weight and make transporting it easier for the hauling company.
Check for any Special Permits Required for Transport.
If your construction equipment needs to be shipped across state lines, you may need to obtain special permits from the relevant authorities. This can help ensure that your equipment is transported safely and legally in accordance with local laws and regulations.
Check for any Damage to Your Equipment Before Transport.
Before transporting your heavy construction equipment, make sure to check for any damage or signs of wear that could compromise the safety of your shipment. This includes checking for any dents, scratches or corrosion on the equipment before loading it onto the truck.
Snap Photos of Your Equipment Before Transport.
Taking photos of your construction equipment before it is loaded onto the truck can help you document its condition in case there are any issues during transport. You should also ask for a copy of the driver's logbook to keep track of how long your shipment has spent on the road and in transit.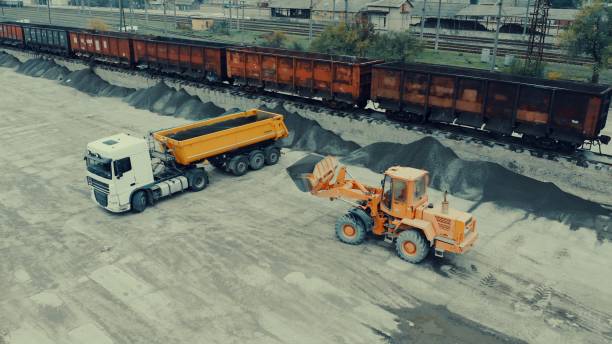 By following these seven tips, you can ensure that your heavy construction equipment is adequately prepared and protected for shipping by a professional hauling company. With the right preparation, your shipment will arrive safely and in the same shape as when it left. Furthermore, with nearly a dozen general aviation airports across Idaho, including primary airports at Idaho Falls, Twin Falls and Mountain Home, there is an extensive range of services available for all forms of transport within the state.
Additionally, Idaho Falls id' inland seaport location at the southwest corner of the state allows for easy access from neighboring Montana and Utah, while Garden City's busy port on the Clearwater River serves as a hub for heavy haul equipment and shipments, making it an ideal starting point for your shipment's journey to the Pacific Ocean. Hire a licensed and professional transporters with over a decade of experience in shipping heavy machinery, farm equipment and other forms of heavy stuff.

Types Of Equipment We Ship
A-1 Auto Transport is a reliable service provider that has helped many businesses ship their assets from point A to point B. over the years, we've had the chance to figure out how to approach the shipping process for a wide array of heavy equipment types, from across multiple industries.
Here are just some types of heavy equipment we've handled in the past:
Bulldozers
Backhoes and excavators
Tractors, combines & farm equipment
Pile drivers
Engines
And more!
We take into account the type of heavy equipment you have and its unique characteristics to prepare and plan a safe shipping process. If you're unsure whether we can help your Idaho business, we encourage you to reach out directly and find out more about our process.
Let A-1 Auto Transport assist you on this task and successfully transport your heavy equipment! Get in touch with us now for a free quote.