If you are a motorcycle owner, chances are, you will face the dilemma of having to ship your motorcycle at some point in your life. For you and several other thousand individuals, figuring out the proper way to ship your motorcycle will soon become a reality. 
Safe and reliable shipping services will advise you that crating your motorcycle, known as 'motorcycle crate shipping' is the safest option for transport. Crating has its own set of advantages and disadvantages, but your motorcycle will reach its destination in the same condition it left in.  
What is crating?
A shipping crate is a large shipping container, made of wood and used to ship or transport large items. Crates can be composed of steel or aluminum, but in most motorcycle transports, large wooden crates are used. The plus side to using a shipping crate is that they are reusable. 
When planning to transport your motorcycle, you can either rent a shipping crate or purchase your own. Crates can become costly, depending on the size and materials used for its composition. If you plan on shipping again, it might be worth the investment to acquire your own. You can either purchase a crate or build your own. If you have a knack for building, creating a shipping crate for your motorcycle is simple enough and often cheaper than purchasing one.
Why should I crate my motorcycle?
When built correctly, a shipping crate is a secure and durable method for transporting important items. Shipping crates can help protect your expensive cargo from damage during transport by creating a protective barrier around it. Crates that are built high in quality have the potential to take impact that typical boxing methods cannot sustain.
Professional Crate Services
Depending on where you are shipping your motorcycle, there may be specific requirements for the crate you use. International shipping requires a different set of specifications than those that stay within the United States. Professional crating services are going to know these specifications and cater to those needs. Be prepared to pay more for a professional crate than a do-it-yourself crate you can create at home.
How much do professional crates cost?
A quick internet search will provide you with various sizes of shipping crates at a plethora of prices. Knowing which crates will be best for your motorcycle is as easy as giving your shipping company a call. The company should be able to provide you with a list of acceptable retailers for shipping containers if you are looking to buy one instead of merely renting one for the transport. 
Motorcycle crates come in many different sizes. If a pre-made container doesn't quite fit your motorcycle's size specifications, most crating companies can custom-build a crate for your motorcycle. A medium-sized crate, approximately 96"x 48" x 48", can cost close to $800 brand new. The pricing will depend on the company you chose for the crate as well. 
Buying a Crate From a Professional
When you choose to buy a shipping crate for your motorcycle from a reputable company, you won't have to worry about whether or not it meets the specifications necessary by governing laws. The company will have adhered to those laws when constructing the crate.
If you plan on using the crate more than once, it may be worth the investment to purchase one instead of renting. Rental charges can add up over time if you ship frequently. In circumstances like this, you may want to consider purchasing your own shipping crate.
Buying a Used Crate
Another option available if you want to own a shipping crate but don't want to pay brand new prices is to buy one used. Often times, people will purchase a new crate and use it for a while, then decide they no longer need it. When that happens, they will post it online or in a newspaper's classifieds section for sale.
The key to finding a good shipping crate is to inspect it before you pay for it. Do a little research and see what a new shipping crate has in terms of features and reliability. Compare the used one you are looking at with a newer one and go from there. It is always acceptable to negotiate the price of a used crate.
Features of a Well-Made Shipping Crate
Whether you plan on purchasing a brand new wooden shipping crate or a used one, there are certain features you should look for:
Closures should include screw or latch closures to ensure that your cargo is secured.
Properly placed skids. Skids are used to keep your cargo off the ground and help prevent damage. Skids also make it easier for equipment to safely and securely move your cargo, especially if it is heavy.
If handles are a part of the design structure of the crate, make sure they are positioned for correct usage.
The crate itself should look good. By no means will a wooden shipping crate look like a work of art, but it should have no apparent damage to it.
Hardware should be recessed. You don't want hinges or handles breaking off during transport.
Appropriate labeling should accompany the crate. Directional arrows or "FRAGILE" should accompany crates used in motorcycle transport.
If you question the integrity of the shipping crate you are considering purchasing or renting, you should continue to shop around. A motorcycle is an expensive mode of transportation, and you don't want to end up with it damaged during transport.
DIY Crate Services
If you are a handy individual, or just don't want to spend a lot on a wooden shipping crate for your motorcycle, you have the option of building your own. You will have to have a certain amount of building knowledge to pull-off a usable creation, as well as materials and tools to accomplish the job. When you build your own wooden shipping crate, you get to choose the materials and the design of the crate.
Materials and Tools Needed
Oversized pallet
Six large pieces of plywood
Lumber- 2x4
Carriage bolts

A rounded head bolt that is often used to secure metal to wood.

Wingnuts

Type of nut that has metal "wings" on both sides, this type of nut can be tightened or loosened without the use of tools.

Screws
Hammer
Nails
Table saw
Safety goggles
Drill
Fastening belts
Before you start the building process, make sure you have all of your materials and tools gathered and in front of you. Make sure that you read the directions for building the crate before starting.
Assembly Directions
A general rule you should always follow when you are building something is:
Measure twice and cut once.
Before you start cutting and building a wooden crate for your motorcycle, make sure you have the dimensions of it along with its weight. Make sure you have access to these measurements at all times during the building process. Your work area should be well lit and adequately ventilated. As with any project that requires power tools, make sure you wear your protective equipment at all times.
When picking out your oversize pallet, it is important to make sure that your motorcycle will fit within the dimensions. The point of using a pallet at the base is for ease of transport. A lot of shipping companies may use a pallet jack or forklift to move the crate. Make sure that the pallet you choose has the capability of holding the weight of your motorcycle. If it didn't hold your motorcycle, the entire building process would be pointless.
After selecting your oversize pallet, the next step is to place a sheet of plywood on top of it. You will want the plywood to fit on top of the pallet with little to no overhang. Using screws, fasten down the corners of the plywood into the pallet. Once the plywood is secured, position the motorcycle on top of the plywood.
The next step is to build the framework for your wooden shipping crate. This will involve the 2x4 lumber listed in the materials list. You will want to cut the lumber using the plywood as a size reference. Place shorter pieces of lumber in each of the four corners of the plywood vertically and line up the base of the container with the lumber. Use screws to fasten each of these into place.
The plywood sheets will be used for building the sides of your wooden motorcycle crate. Drill a hole about every three feet and secure the framework with screws. Use the carriage bolts and wingnuts for the vertical pegs. Make sure to secure the wingnuts on the inside of the crate.
Use the fastening belts to secure your motorcycle to the sides and bottom of the crate. Doing so will help keep your motorcycle from shifting during the transport process. Attach a 2x4 to the top of the crate using the hammer and the nails. Fasten down the last piece of plywood to completely enclose your new wooden motorcycle crate. Secure in place using screws.
Preparing Your Motorcycle Before Crating
Before you enclose your motorcycle into a wooden crate for shipment, you need to prepare it for the trip. Here is a list of things you need to do before you store it away in a crate for shipment:
Wash the motorcycle thoroughly. Make sure you clear any dirt or soil deposits from the motorcycle. Some ports of entry, especially international, will not allow entry with foreign soil on the cargo.
Inspect the motorcycle over and take notes and pictures of any pre-existing damage or scratches. Doing so will help you prove if the damage was done during transport. Take photographs at drop off and pick up.
If the motorcycle is fully functional, make sure you check the fluids, battery, and tire pressure. Some shipping companies may require that you drain all of these fluids and disconnect the battery. The fuel level in your motorcycle before transport should never be above a quarter of a tank.
Remove all of the loose accessories from your motorcycle before crating it. If you believe that it could come loose or fall off during transport, it is better to remove it and be safe than to leave it on and end up with damages. Any alarms need to be disconnected or removed so that they do not go off during transport. Some shipping companies may require that you remove the mirrors and handlebars from the motorcycle as a safety precaution.
Discuss the insurance options available for your motorcycle during transport. Your shipping company should be able to offer you all the information you need to safely and securely transport your motorcycle with exceptional coverage options.
International Shipping Regulations
In some circumstances, you may be crating your motorcycle for transport to an international location. If this is the case and you are engaging in international motorcycle shipping, you need to make sure that the crate adheres to the rules of international shipping. The reason for strict guidelines is to ensure that there is no spread of plant pests or diseases through the wood used to build the crate. 
The best materials for your crate will be ISPM-15 compliant. ISPM-15 stands for International Standards for Phytosanitary Measures #15. If your wood has already been treated, it will not have to go through other special measures before entering a foreign country.
Raw wood products that do not contain the ISPM-15 stamp will be subject to fumigation or heat treatment to kill possible insects or fungus. If customs does not see an ISPM-15 stamp, they have the right to return items, repackage items at your expense, or destroy them. A bonus of using a professional shipping company to ship your crated motorcycle, they will make sure you are ISPM-15 compliant before the transport begins.
A-1 Auto Transport Ships Motorcycles
A highly versatile shipping company like A-1 Auto Transport can help you from the moment you receive a quote for your motorcycle shipment. From finding the right crate for your motorcycle to checking shipping compliance, A-1 Auto Transport is your one-stop-shop for all things transport.
When you are looking for a reputable company with decades of experience shipping domestically and internationally, A-1 Auto Transport offers on-time shipping with competitive pricing to fit your budget. So when you need to crate and transport your motorcycle, turn to the professionals at A-1 Auto Transport, your safe and reliable solution for vehicle shipping.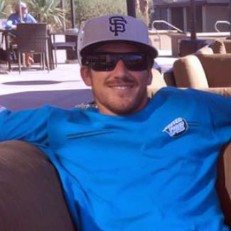 Joe Webster began his journey in the auto transport field by attending the University of Southern California (USC), where he graduated with a Bachelor of Business Marketing.

After college, he started his career in the auto transport industry from the bottom up and has done virtually every job there is to do at A-1 Auto Transport, including but not limited to: Truck Driver, Dispatch, Sales, PR, Bookkeeping, Transport Planner, Transport Manager, International Transport Manager, Brokering, Customer Service, and Marketing. Working with his mentor Tony Taylor, Joe Webster has learned the ins and outs of this industry which is largely misunderstood.

With over 30 years experience in the industry, we've been helping people ship their vehicles, motorcycles, RV's, heavy equipment, household goods and more across the country or overseas without a hitch. Ask us anything.