What's in this article?
Need to ship your company's equipment but are worried about the logistics? A-1 Auto Transport is ready to step in and assist your California company with everything it needs to get your expensive machinery to where you need it.
California Heavy Equipment Shipping, Pricing & Time To Ship Examples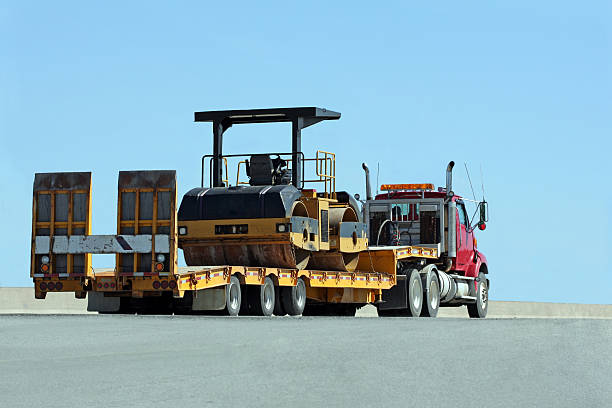 | Shipping To/From California | Cost | Distance | Estimated Time In Transit |
| --- | --- | --- | --- |
| California to Houston | $2795 | 1597 miles | 5 - 7 days |
| California to Los Angeles | $192 | 110 miles | 2 - 3 days |
| California to San Antonio | $2452 | 1401 miles | 4 - 6 days |
| California to Denver | $1694 | 968 miles | 3 - 5 days |
| Grand Prairie to California | $2411 | 1378 miles | 4 - 6 days |
| Overland Park to California | $2751 | 1572 miles | 5 - 7 days |
| Sioux Falls to California | $2774 | 1585 miles | 5 - 7 days |
| Milwaukee to California | $3512 | 2007 miles | 4 - 6 days |
We are a reliable company that puts safety as our top priority! Contact our team now and request a free quote.
Insurance For Hauling Heavy Equipment In California
The golden rule when shipping heavy equipment is to make sure the company you're working with is properly insured. Not for nothing, but these pieces of machinery don't come cheap, and taking them out of commission generally translates into a lot of financial turmoil.
A-1 Auto Transport doesn't gamble when it comes to the safety of our client's cargo, no matter their value. We are fully insured and offer additional protection options that can lower the risk of a financial mishap.
Get in touch with our team now to find out more about our insurance for hauling and shipping heavy equipment in California.
Types of Equipment We Ship
Shipping heavy equipment requires high levels of skill and attention from the carrier, and at A-1 Auto Transport, we've built our solid reputation by rising up to the challenge time and time again.
We can help you ship a wide array of heavy equipment, such as:
Farm equipment
Industrial equipment
Dump trucks
Forklifts
Hydraulic equipment
Pile drives
A-1 Auto Transport Heavy Equipment Transport Services
A-1 Auto Transport is a construction equipment oversize load shipping company dedicated to providing superior services for heavy equipment transportation. Whether you're from San Diego, San Francisco or anywhere in California and need help shipping your construction site gear, A-1 Auto Transport has your solution.
From small machines to large construction heavy machinery, our team of experts will make sure all of your needs are met when it comes to shipping equipment. We have knowledgeable staff and they are available 24/7 to answer any questions you may have and provide support throughout the California heavy equipment transport services process. With transparent prices and efficient heavy equipment shipment service, rely on A-1 Auto Transport for all your construction site needs today!
Why Should I Ship My Heavy Equipment?
Shipping heavy equipment can be a challenge but it doesn't have to detract from the success of your project. Heavy haul transport and shipping is a crucial component of the transport industry which has given rise to dedicated shipping containers and specialist heavy haulers.
By enlisting the help of an experienced transport company, you can ship heavy equipment in the safest and most effective way, ensuring that your construction project won't be delayed due to difficult logistical challenges. When expensive heavy equipment needs to be transported quickly and efficiently, ship it with a professional transport company that knows how to ship heavy equipment safely.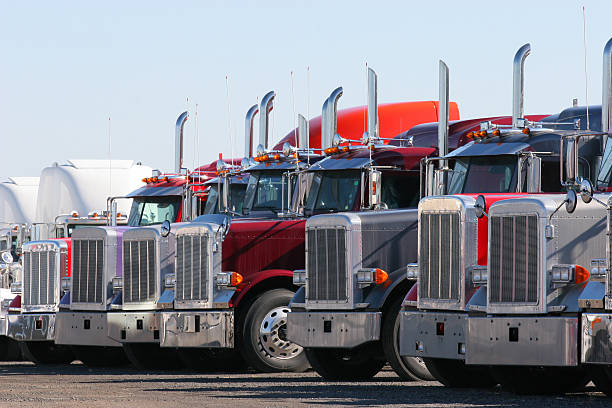 Heavy Equipment Shipment Requirements
When it comes to transporting heavy equipment across the country, transporting them safely and efficiently is key. It requires some special considerations when arranging the large, oversized transport of industrial machinery as they can be particularly challenging to handle. At A-1 Auto Transport we understand this, which is why we have extensive experience in connecting San Francisco with Santa Ana and linking San Diego to other cities for heavy equipment shipping construction and transport services.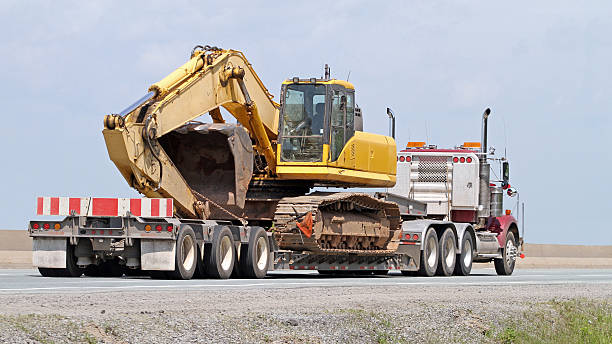 Our team provides high quality transport equipment solutions for even the most challenging tasks. With our reliable fleet of trucks and experienced drivers, you can rest assured that your shipping container will arrive safely at its destination on time and without any damage inflicted upon it.
And more!
If you're not sure if we can transport the specific type of equipment you have, the best thing you can do is to call us and check! We prepare extensively for every shipment we take on and plan it to a T to ensure every single piece of the shipping puzzle fits in perfectly.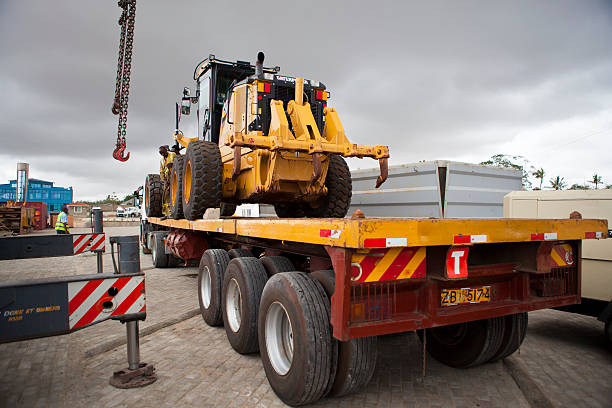 Factors to Consider When Choosing Heavy Equipment's Shipping Company
Finding a reliable shipping company for your heavy equipment may seem daunting, but there are a few key factors to consider.
Experience
Whether you ship construction equipment across the country or oversized transport machinery from Santa Ana to San Diego, it is essential to make sure the provider has experience with transporting heavy objects in both small and large capacities.
Location
In addition to ensuring safe transport of your industrial machinery, you should also factor in location and timeline when selecting a shipping container service.
Rates and Route
Reasonable rates and route expertise connecting San Francisco and Los Angeles is also important for smooth transportation of your goods throughout California.
With these points in mind you'll be able to pick the perfect ship-heavy-equipment provider for your needs.
Contact us now for a free quote and more information about us.