What's in this article?
Washington Heavy Equipment Shipping Services by A-1 Auto Transport
We serve a variety of different companies in Washington with heavy equipment shipping and hauling services. From forestry to mining, agriculture, construction, and heavy industry, A-1 Auto Transport has safely transported heavy equipment for a wide variety of clients in the state – and we operate throughout the entire US. If you're ready to ship heavy equipment in Washington, trust the experts. Get a free quote from A-1 Auto Transport today.
Washington Heavy Equipment Pricing & Time To Ship Examples
| Shipping To/From Washington | Cost | Distance | Estimated Time In Transit |
| --- | --- | --- | --- |
| Washington to Pasadena | $2004 | 1145 miles | 4 - 6 days |
| Washington to Reno | $1251 | 715 miles | 3 - 5 days |
| Washington to Lincoln | $2795 | 1597 miles | 5 - 7 days |
| Washington to Mesquite | $1984 | 1134 miles | 4 - 6 days |
| Bridgeport to Washington | $4970 | 2840 miles | 6 - 8 days |
| Surprise to Washington | $2380 | 1360 miles | 4 - 6 days |
| Warren to Washington | $5099 | 2914 miles | 6 - 8 days |
| Dayton to Washington | $4014 | 2294 miles | 6 - 8 days |
Insurance For Hauling Heavy Equipment In Washington
Whenever you hire a heavy equipment shipping company in Washington, you should double-check the insurance coverage they provide for your shipment. While they may provide coverage up to federal requirements, the entire value of your valuable equipment may not be completely covered, which could lead to serious financial losses if your machinery is damaged or destroyed during shipment.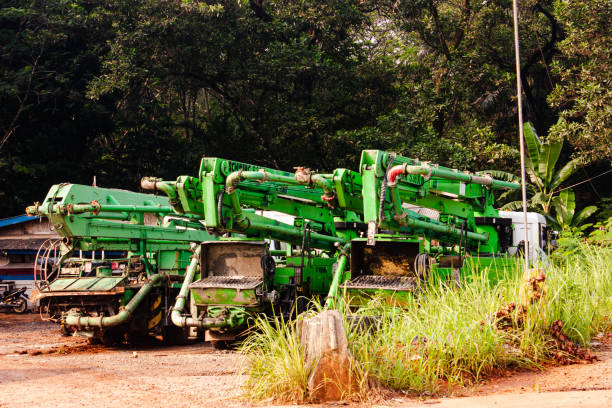 At A-1 Auto Transport, we can discuss your insurance coverage options and make sure you protect your valuable equipment in transit. In the rare event there is an issue, you and your company will get the compensation you deserve.
Types Of Equipment We Ship In Washington
Our team of drivers, logistics experts, and transportation specialists can handle almost any job in Washington. From standard shipments to oversize loads that may require pilot cars and special transportation approval from each state your shipment will move through, we do it all.
We commonly move heavy equipment such as:
Dump trucks
Heavy diesel trucks
Excavators and backhoes
Bulldozers
Engines
Forklifts
Engineering, industrial, and hydraulic equipment
Trenchers and scrapers
Pile drivers
Track loaders and graders
And more.
No matter your industry, your specific needs, and the details of your heavy haul job in Washington, A-1 Auto Transport is standing by to help your machinery from the East coast to the North. Get a quote now or contact us online if you've got any more questions.
Information on Washington Shipping Equipment and Transport Services
In the transport industry, Washington heavy equipment transport service providers offer a comprehensive shipping solution for customers ranging from individuals to large corporations. These team of shipping experts provide reliable shipping services that are tailored to the needs of clients. They offer nearly all forms of shipping options such as heavy machinery and container transport, inland port-to-port shipping, and step deck trailers along with many other shipping solutions.
Their services can accommodate cargo loads up to max width 8.5 ft wide across most popular interstate highways and through the Pacific Ocean Port in Port Orchard Bay. Whether it is transporting construction equipment or any other goods, professional transporters offer an extensive range of shipping services to ensure your heavy stuff arrive on time and safe!
Factors to Consider When Selecting Washington Heavy Equipment Transport Company
Reviews and Ratings
When it comes to selecting a Washington Heavy Equipment Transport Company, reviews and ratings should be one of the first factors that you consider. It is crucial that you look into past reviews to ensure the company has satisfied customers who have successfully transported their equipment.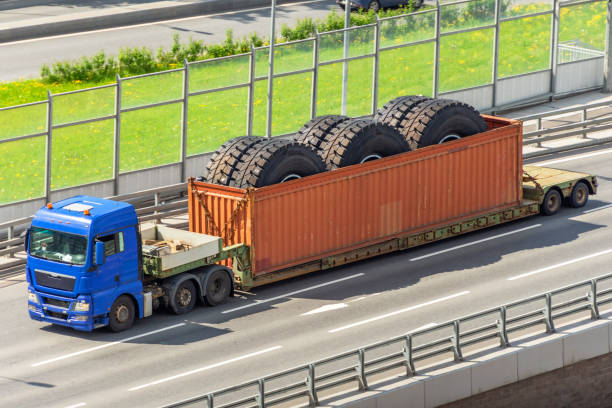 Rates
The rates charged by the transport company are a second essential factor to consider; make sure to get an estimate before making any decisions.
Insurance Coverage
Similarly, insurance coverage must be verified in order to protect your equipment against potential damages due to unexpected hazards in transit.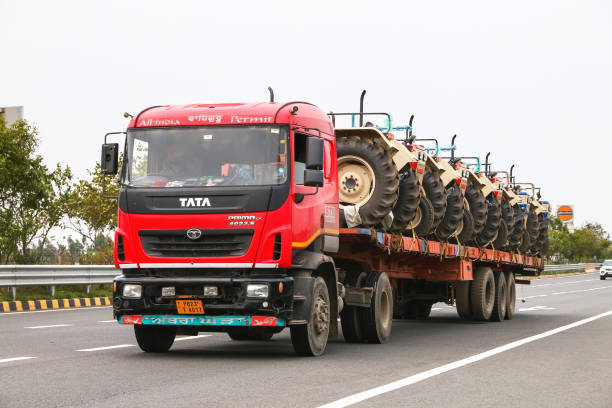 Experience
Experienced staff is another valuable advantage when choosing Washington heavy equipment transport company; inquire about the number of years they have been working in the field.
Location
Location is also key, as this will determine what type of shipping methods are available and how quickly your equipment will get from point A to point B. By taking all these points into consideration, you can confidently select the best Washington Heavy Equipment Transport Company for your needs.
Frequently Asked Questions
How much does it cost to ship heavy equipment to Washington?

It's important for customers to remember that a business may face challenges during the delivery process. The fees for shipping are available on our website, but they can vary depending on the state.

The cost of shipping equipment increases as the distance to be covered increases, with an average rate of $1.75 per mile. For instance, if one were to transport something from Washington to Pasadena, which is 1145 miles away, the total cost would be $2004 at the rate of $1.75 per mile.

The cost of shipping may range from $1000 to $6000, depending on the distance and the weight of the equipment. If the equipment weighs over 46,000 pounds, it is classified as overweight and the movers will take that into account.
How long does it take to transport heavy equipment to Washington?

One can't tell the delivery time for sure. One shipment may take a given amount of time, and the next may use a little more than this time, even though the shipments to or from have stayed the same.

The time it takes for delivery is directly related to the distance the shipment must travel. For instance, if heavy equipment is shipped from Bridgeport to Washington, which is a 2840-mile journey, it would typically take between 6 to 8 days to arrive. Similarly, a shipment from Washington to Mesquite would usually take 4 to 6 days.

Generally, shipments take around 4 to 8 days to reach their destination, but typically no longer than that.
Will my heavy equipment be secure during the hauling process?

Transporting large equipment within a country typically involves using a low-loader flatbed truck, similar to the ones used for transporting cranes or cement mixers.

You don't need to worry as a trustworthy shipping company will ensure that your equipment is securely anchored during transport.

The first step involves some basic procedures, such as thoroughly cleaning the equipment and removing any extra components. Next, the batteries and wires are disconnected and secured, while the gasoline tank (if present) is only filled to a quarter of its capacity. Depending on the equipment's weight, a ramp is then set up against the chosen carrier or the flatbed trailer to load the equipment.

To prevent any movement during transport, the equipment's main body must be secured using chains or strong ratchet straps. Additionally, many containers have chain eyes on the sides to make this process easier.

However, it is important to confirm the insurance coverage to protect the equipment from any unexpected damages that may occur during shipment.
Will my heavy equipment be insured?

A1 Auto Transport provides its customers with excellent insurance plans. When purchasing expensive items, particularly heavy machinery, insurance is one of the first things that buyers typically look for. It is reasonable for buyers to request insurance, and it is the responsibility of reputable companies to offer their clients personalized plans.

All firms that transport heavy equipment are required by law to have insurance coverage. You can also obtain insurance to protect your large machinery while it is being transported, either from the hauling firm or from a third-party insurance provider if it is not provided by the chosen firm.

It is always prudent to confirm the insurance coverage that a heavy equipment shipping company in Washington provides for your shipment. Even if they offer coverage that meets federal regulations, the full value of your expensive equipment may not be adequately insured. If your equipment is damaged or destroyed during transport, it could result in significant financial losses. In such situations, it is advisable to purchase additional insurance from the auto shipping company itself.

It is essential to carefully examine the insurance policy and ask any questions you may have to ensure that you understand what is covered and what is not.