What's in this article?
Tucson Heavy Equipment Shipping Services by A-1 Auto Transport
Need a team of reliable, reputable, and skilled heavy haulers in Tucson? At A-1 Auto Transport, we're proud to serve organizations throughout Arizona that need timely, cost-effective, and dependable heavy equipment shipping services in Tucson. We operate throughout the entire United States, and no job is too complex or difficult for our team and step deck trailers. So make sure your equipment gets to its destination safely, on time, and on budget. Get a quote from A-1 Auto Transport now.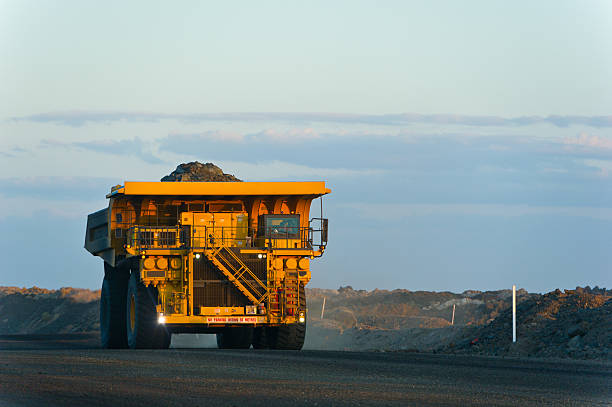 Tucson Heavy Equipment Pricing & Time To Ship Examples
| Shipping To/From Tucson | Cost | Distance | Estimated Time In Transit |
| --- | --- | --- | --- |
| Tucson to Baltimore | $4050 | 2314 miles | 6 - 8 days |
| Tucson to Chicago | $3054 | 1745 miles | 5 - 7 days |
| Tucson to Dallas | $1666 | 952 miles | 3 - 5 days |
| Arlington to Tucson | $3979 | 2274 miles | 6 - 8 days |
| Honolulu to Tucson | $3892 | 2224 miles | 6 - 8 days |
| Tucson to New York | $4205 | 2403 miles | 6 - 8 days |
| Tucson to Boston | $4625 | 2646 miles | 6 - 8 days |
| Tucson to St. Petersburg | $3615 | 2066 miles | 5 - 7 days |
Insurance For Hauling Heavy Equipment In Tucson
Due to federal requirements for interstate heavy equipment hauling, all heavy equipment shipping companies in Tucson and throughout the US carry insurance. However, the value of these policies may not fully cover your equipment if it's lost or damaged.
This is because federal limits are often lower than the value of specialized agricultural, industrial, engineering, or construction equipment. So make sure you protect your shipment in Tucson. At A-1 Auto Transport, we can help you explore additional insurance options after you get a quote for our heavy haul services in Arizona.
Factors to Consider When Choosing Tucson Heavy Equipment Transport Company
If you're looking to ship heavy equipment in and around Tucson, AZ, there are a few things you should consider when selecting your transport company. Choosing the right partner is important as they need to be experienced with the local roads and know how to navigate Arizona interstate routes. Tucson is an important trade corridor in Arizona, making shipping your equipment stress free with a heavy hauling transport provider who knows the area.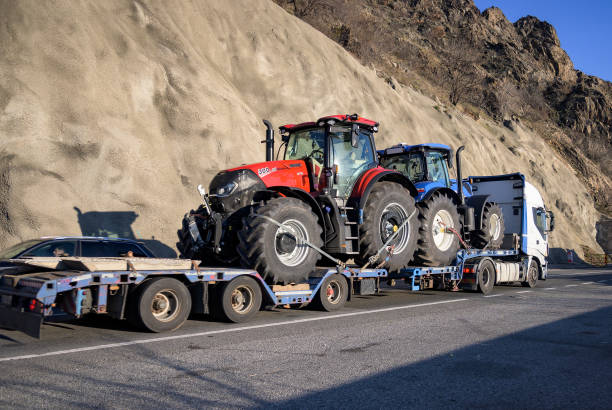 Whichever shipper you choose should have experience in shipping construction equipment, understand their legal weight requirements and adhere to maximum weight parameters on major roadways throughout your chosen route. Ultimately, it's essential that the transport provider has a great reputation for efficiently and safely shipping heavy equipment within Tucson AZ and surrounding major trade corridors- so do your research before choosing a mover in Arizona!
Reputation
Reputation: The first factor to consider when selecting a Tucson heavy equipment transport company is the company's reputation. It's important to do your research and check reviews to make sure you're dealing with a professional and reliable service provider.
Cost
Cost: While cost should never be the only deciding factor, it is certainly important to consider. Look for a company that offers fair prices for their services.
Quality of Service
Quality of Service: The quality of service provided by the transport company is another significant factor to consider when selecting a provider. Make sure they have adequate insurance coverage and provide reliable, safe shipping methods.
Delivery Times
Delivery Times: When it comes to moving heavy machinery, it's important to have an estimate of delivery times for your shipment. Make sure the company can provide you with a realistic timeline for when your equipment will be delivered.
Flexibility
Flexibility: Another factor to consider when selecting a provider is their level of flexibility in terms of accommodating special requests or changes in transit.
Support
Support: Good transport companies should also offer excellent customer service and support throughout the process.
Certification
Certification: Finally, you should look for a provider that is certified to transport heavy machinery, as they will have the necessary safety procedures in place to ensure your shipment is handled properly.
Types Of Equipment We Ship In Tucson
Shipping heavy equipment in Tucson is what we do. And that means we're up for any job. From moving bulldozers between construction sites in Tucson, to hauling industrial machinery from Arizona to New York City. There's no job we can't handle with our shipping equipment. A-1 Auto Transport frequently moves heavy equipment including:
Combine harvesters and tractors
Bulldozers
Excavators and backhoes
Forklifts
Engineering and hydraulic equipment
Pile drivers
Generators and engines
Skid steers
Graders and track loaders
And more. From smaller jobs to oversize loads, A-1 Auto Transport helps you ship any kind of equipment in Tucson. Contact us to get a quote online or call today at (888) 230-9116 for more information.
Tricks to Reduce Your Az Equipment Shipping Estimate
Shipping heavy equipment in Arizona is an important aspect of many businesses, but the estimate necessary to complete a transport can be daunting. To minimize costs, it's important to understand how Az Tucson equipment shipping works and the different tricks available. For instance, Az Tucson shipping companies will often provide better deals when equipment is shipped on certain routes through Arizona--like those running along its interstate highways.
Likewise, understanding the size constraints for Arizona Heavy equipment shipments can help you plan your packing and save money with fewer trips. By utilizing these tips in addition to searching for special offers and leasing private carriers rather than standard rental services, businesses can reduce Arizona Tucson shipping estimates drastically!
Tucson-based Az shipping companies are a great resource to help customers identify which steps can be taken to optimize their costs and ensure that their heavy equipment makes its way safely from point A to B.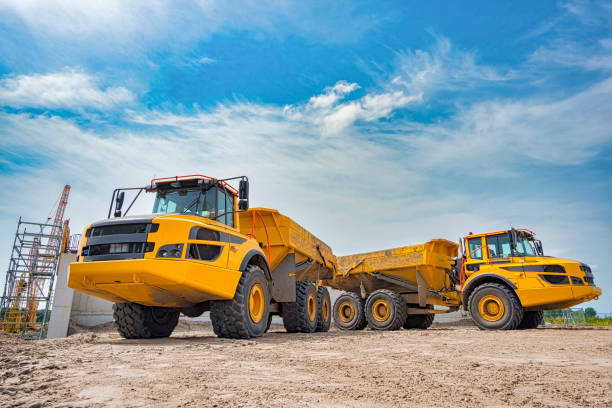 How to Prepare Your Heavy Equipment for Shipping by Hauling Company
Having heavy construction equipment shipped to a new job site or back to the warehouse requires careful preparation, for both the safety of your shipment and for your wallet. Here are some tips on how to prepare your heavy construction equipment for shipping by a hauling company.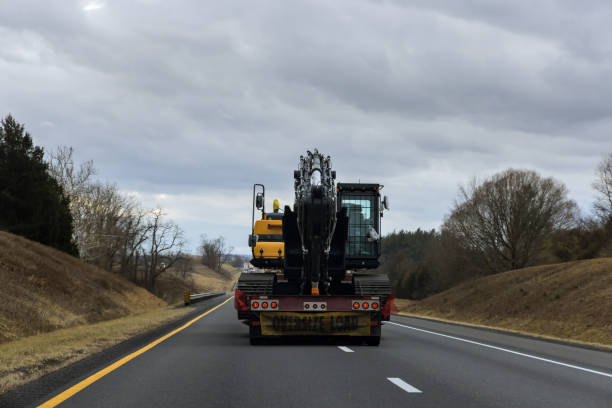 Have Accurate Paper Work
Make sure you have all necessary paperwork in order. This may include a bill of sale, title, registration and lien documents. Having this information handy will speed up the shipping process.
Snap Your Shipment
Take pictures of your construction equipment before it is picked up for shipping to provide proof in 6case damage occurs during transport. This can also be helpful if you need to make an insurance claim.
Drain all Fluid
Be sure to drain all tanks, such as fuel tanks and coolant tanks, before the equipment is loaded onto the hauler's truck. It's also a good idea to check for any loose pieces or parts that could become damaged in transit.
Protect Your Equipment
Make sure your construction equipment is properly secured on the hauler's truck. You may need additional equipment to secure the load and make it safe for travel.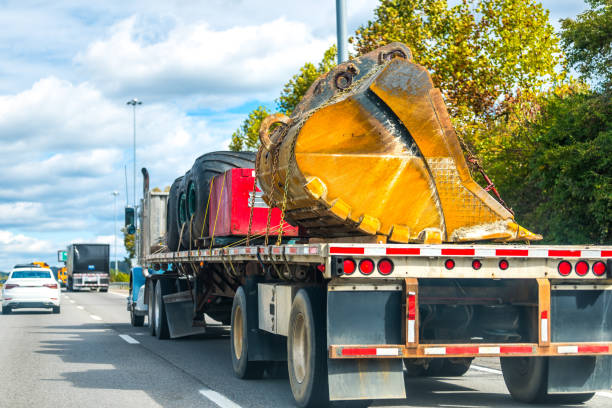 Do Your Research
Before signing a contract with a hauling company, take some time to do your research. Make sure you are working with an experienced, reputable company that has insurance coverage in case anything goes wrong during transit.