What's in this article?
Michigan Heavy Equipment Shipping Services
Shipping your heavy equipment might seem like a gargantuan task. But, by putting some time and effort into finding the right hauling company that can adequately prepare your cargo or construction equipment for transport and ship it safely to your destination, you can avoid a lot of problems.
At A-1 Auto Transport, we have years of experience and have handled various types of heavy equipment transport services from all sorts of industries.
If you are looking for a reliable hauling company in Michigan with over a decade moving experience, reach out to A-1 Auto Transport for a free quote.
| Shipping To/From Michigan | Cost | Distance | Estimated Time In Transit |
| --- | --- | --- | --- |
| Michigan to Lubbock | $2438 | 1393 miles | 4 - 6 days |
| Michigan to Glendale | $3523 | 2013 miles | 6 - 8 days |
| Michigan to Hialeah | $2712 | 1550 miles | 5 - 7 days |
| Michigan to Fayetteville | $1594 | 911 miles | 3 - 5 days |
| Des Moines to Michigan | $4123 | 2356 miles | 6 - 8 days |
| Huntsville to Michigan | $1328 | 759 miles | 3 - 5 days |
| Oxnard to Michigan | $4088 | 2336 miles | 6 - 8 days |
| Grand Rapids to Michigan | $1116 | 638 miles | 3 - 5 days |
Insurance For Hauling Heavy Equipment In Michigan
Licensed transporters are required by law to carry a certain amount of liability and be able to cover damages in case an accident occurs. While this minimum insurance will, indeed, offer some protection, it may not be enough for you.
At A-1 Auto Transport, we understand how valuable your heavy machinery is to your business and want to ensure that your cargo will reach your destination safely. We will work together with you to find the right insurance plan for your needs. Get in touch with our friendly customer service reps for more information.
Types Of Equipment We Ship in Michigan
We may have built our reputation as an auto transport company, but our services extend far from that. We've also managed to win our customers' trust for services that include heavy equipment shipments.
During our years of experience in the industry, we've handled various types of heavy equipment, such as:
Engines
Bulldozers
Tractors, combines, and farm equipment
Engineering & agricultural equipment
Backhoes and excavators
Trenchers and scrapers
And more!
Factors to Consider When Selecting Heavy Equipment Transport Company
If you are in the market for a heavy equipment transport company to ship your equipment around Bay City, it is important to do adequate research and consideration.
Reviews and Ratings
First, reviews and ratings of the transport companies should be taken into account.
Service Rates
Additionally, rates for services should be examined so that you can make sure you are getting value for your money.
Insurance Policies
The insurance policies of each transport business should be reviewed carefully in order to make sure that your shipment is well protected.
Customer Service
Furthermore, good customer service is paramount when selecting a company and it helps to find out their level of experience in the transport industry.
Accessibility
Finally, if you want easy access to eight international airports or even Lake Huron or Lake Superior port facilities then these can also factor into your decision making process when selecting a heavy equipment transport company in Bay City - as they may have more access to most popular interstate roadways too!
Benefits of Choosing A-1 Auto Transport for Your Michigan Heavy Equipment Shipping Services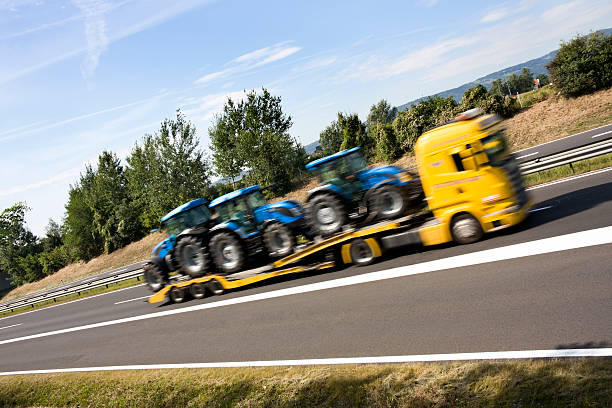 When it comes to shipping heavy equipment in Michigan, A-1 Auto Transport is the number one choice. Our shipping services include nearly all forms of transporting various types of materials and using our shipping equipment from Norton Shores, Thunder Bay, Detroit River, Grand Rapids, and all other cities in the state.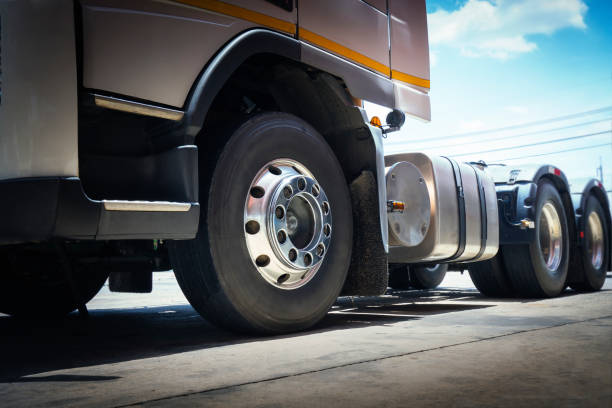 Customers can enjoy competitive yet affordable rates for shipping construction and agricultural equipment hauling with guaranteed timely delivery. We also provide full load assistance to any type of shipment or project that require heavy haul.
Shipping from the busiest airports such as Detroit Metro Airport along with North America's busiest ports, Lake Huron Port or even any international airport and inland port near Michigan is stress free with us.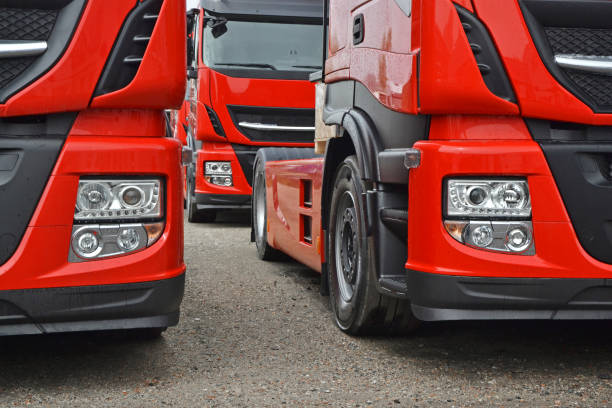 Professional transporters are in charge of shipping your items at customers' convenience and peace of mind along with shipping on the most popular interstate roadways for a smooth transportation process.
A-1 Auto Transport has several years of experience in shipping machinery, construction materials, industrial freight, cranes and agriculture equipment throughout Michigan which makes us an ideal choice for anyone looking for experienced and reliable shipping services today.
Why Should I Ship My Heavy Equipment?
Shipping your heavy equipment is a practical solution for modern businesses that need to get their materials and resources where they need to be, when they need to be there. Shipping ensures that you can manage tasks without having to worry about the speed and reliability of in-house transportation.
It also eliminates costly delays or damage due to inadequate transport: shipping providers offer door-to-door service, as well as shipping insurance, so you can keep all of your materials safe and secure in transit.
Additionally, shipping specialists are knowledgeable in navigating paperwork, regulations, and other necessary details related to moving heavy equipment between geographical locations. Overall, taking the time to consider whether you should ship your heavy equipment could ultimately save many valuable resources and will ensure that nothing gets lost or damaged in the process.
If you need a partner for heavy equipment shipping and hauling in Michigan, A-1 Auto Transport is the right choice. Contact us online for more information about our services or to get a free quote.