What's in this article?
Car Transport Iowa (Ia) Near Me
Iowa sometimes referred to as "America's Heartland," is home to more than just fields of maize and other agricultural products. The Hawkeye State's traditional agricultural economy is being joined by financial services, manufacturing, and a rising biotech sector.
Iowa is a popular choice for people who wish to escape the hustle and bustle of city life but yet have access to all the conveniences of contemporary life because of its location on both the Missouri and Mississippi rivers. The Greater West Des Moines Area of Iowa Iowa City is a great spot to settle down with your family, launch a startup, or just enjoy a slower pace of life.
Auto transport service is key here since public transportation doesn't often extend from town to town, which depending on which part of the state you are in, can be quite a distance. Shipping a car to Iowa in the near future? Call our toll free telephone number 1-888-230-9116 for your car shipping services.
Cost & Time To Ship Your Car to Iowa Examples
| Shipping To/From | Cost | Distance | Estimated Time In Transit |
| --- | --- | --- | --- |
| Des Moines to Davenport | $169 | 169 miles | 1 - 2 days |
| Chicago to Des Moines | $334 | 334 miles | 2 - 4 days |
| Des Moines to Memphis | $463 | 617 miles | 3 - 5 days |
| Texas to Iowa | $687 | 916 miles | 3 - 5 days |
| Iowa to Philadelphia | $636 | 1060 miles | 4 - 6 days |
| Massachusetts to Iowa | $763 | 1272 miles | 4 - 6 days |
| Iowa to Florida | $837 | 1395 miles | 4 - 6 days |
| Phoenix to Iowa | $866 | 1443 miles | 4 - 6 days |
| Des Moines to Nevada | $873 | 1455 miles | 4 - 6 days |
| San Francisco to Iowa | $1105 | 1841 miles | 5 - 7 days |
*Prices and times are estimated. They can vary depending on the season and what type of vehicle you are shipping.
Car Delivery Service Near Me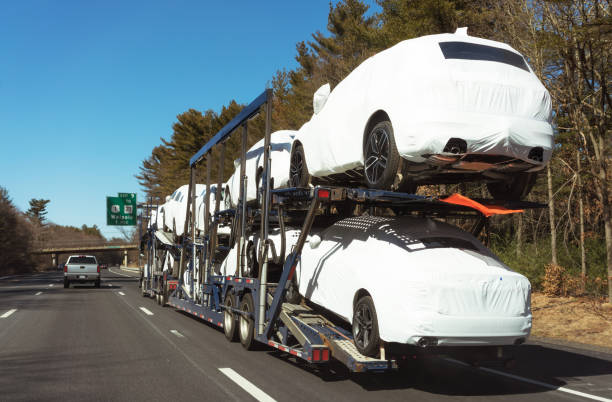 Car Shipping Companies Near Me
Looking for auto transport companies near you in Iowa? Shipping a car from Iowa can be a pretty long haul considering how far North the state sits. Just getting it to Texas, for example, will leave you with an additional 800-miles on your car. If this isn't possible or you just don't want that kind of wear and tear on your vehicle, give Iowa auto transport company a call or connect with our auto transport team about your Iowa auto transport needs.
Tips For Handling Iowa Auto Transport Companies
When you are looking to book Iowa auto transport services, keep a few key tips in mind.
Get quotes from a variety of Iowa vehicle shipping companies: When you are looking for Iowa auto transport, get quotes from numerous Iowa car shipping companies to ensure that you get the best possible rate for your budget.
Ship to the nearest depot: There aren't a lot of large cities dotting the Iowa landscape besides the largest city, Des Moines, and a few others like Cedar Rapids, Davenport and, Council Bluffs down south. What if you are headed to somewhere smaller, like Iowa City or West Branch? This means you need to plan ahead if you wish to ship a car to Iowa so you can locate a depot nearby for auto transport purposes, especially if you need your car picked up from your home or office.
Look for a car shipping company with an office in Iowa: If you are shipping your vehicle to or from Iowa, it pays to find a car shipping company that has a local office. This ensures that you have a representative on-site to answer questions and offer assistance should you find you need it when you pickup and drop off your car.
A drive through the state of Iowa can be cathartic, as you glimpse miles of farmland rich in natural resources. Moreover, as you pass by numerous towns with their own Main Street USA feel, you'll be glad that you chose to ship in your own vehicle to give the state its due diligence as you maneuver around from locale to locale.
Long Distance Auto Transport to/from Iowa
Companies like A1 Auto Transport can accommodate most interstate auto shipping conditions, be it express deliveries or low-cost ones. However, it is up to you as the customer to provide us with as many details as possible, so we have a clear picture of what car shipping service you require.
Depending on your needs, we may recommend an enclosed transport or an open auto carrier. The first option is faster and generally safer, as the car is covered during transportation. Bad weather can't damage it, however, because enclosed carriers can ship fewer vehicles per trip, they are considered a special auto shipping service. If you wish to save some money, open carriers are just as good though a bit slower.
International Auto Transport from/to Iowa
International auto transport is normally handled via carriers and ships. We can provide both open and enclosed auto transport carriers for your use. Open trailers are larger and cheaper to book for auto transport, though a bit slower. Enclosed carriers provide extra protection from theft and bad weather, being preferable for shipping expensive vehicles. However, they are also much more expensive to book.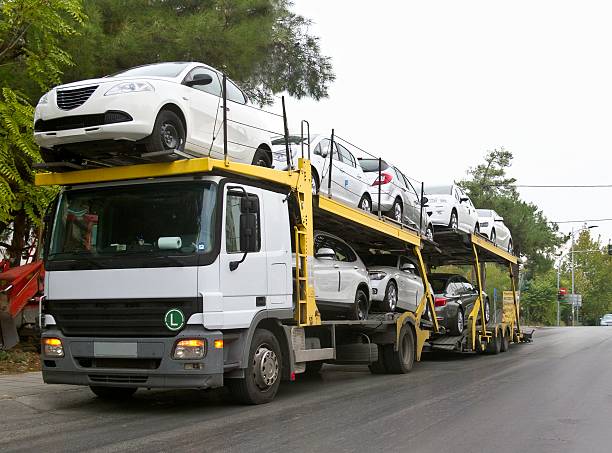 In terms of ships, you may ship your car in a container or with the RoRo method. Containers have the advantage of allowing you to carry other objects along with your vehicle. However, it is the more expensive car shipping option and should only be used when necessary. Driving your car onto the ship with the Roll on Roll off method is how most people do it, due to the lower price and lower car shipping preparation requirements.
Cheap Car Shipping Options in Iowa
You don't need a large budget to ship a family car. You can have your car transported easily if you follow a few instructions.
Among the several auto shipping options our company offers, the cheapest ones are through open trailers/carriers and terminal to terminal services. Open auto transport carriers are very common in the auto transport industry. They can transport up to a dozen vehicles at a time, and are also cheaper to book.
You can have your car picked up at your door, but terminals allow a single truck driver to pickup multiple automobiles from the same location, saving time and various costs. Due to this, the transport service is more affordable than door-to-door delivery.
Therefore, Iowa car shipping can be done with both a large and a small budget, you can contact our car transport pricing specialists to know more. For the best offer, take advantage of our seasonal offerings and our auto shipping discounts.
Shipping Luxury and Classic Cars in Iowa
When shipping an exotic or vintage car to Iowa, enclosed carriers are recommended for their safety. If you want your exotic/vintage car to receive white-glove service, it's the best option.
Enclosed car shipping ensures your vehicle will not be exposed to road hazards (wind, dirt, snow). Your vehicle is strapped in place, so it doesn't bump into its surroundings. Most enclosed transport carriers can ship one to two vehicles at once, depending on your choice. They also arrive much quicker time frame at their destination.
Iowa Car Shipping Special Discounts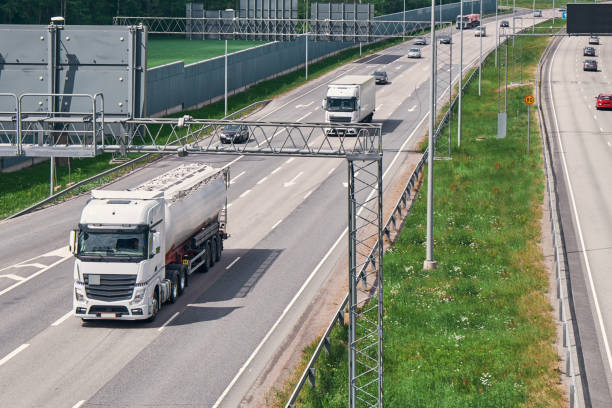 If you're a student in Iowa and would like Ia auto shipping services within or to another state in the country, A1 Auto Transport has prepared a special discount you can take advantage of. Military members also benefit from a discount, as well as seniors. As for the rest of our clients, they can make use of our various seasonal offers to lower their transport expenses significantly.
Auto Transport Safety Measures in Iowa
Auto transport services are one of the safest ways to get your car from point A to B in a short amount of time. The longer the distance you need your car to travel, the more expensive and time-consuming it gets to ship it. You are also exposing it to many risk factors during delivery.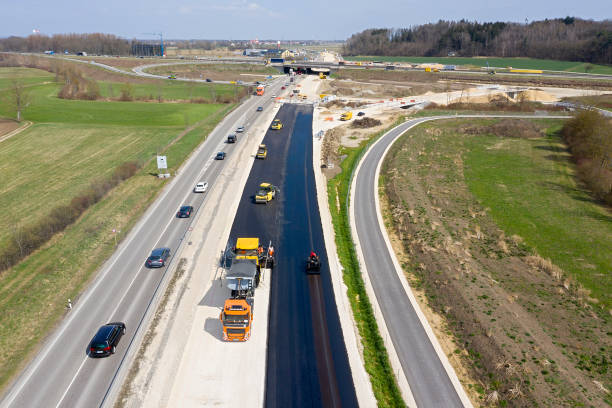 The longer you drive your vehicle, the more mileage and damage it accumulates until it reaches its destination. You expose it to potential accidents, flat tires, bad roads which put a strain on it, etc.
On the other hand, these problems are eliminated when your car lies immobile on a carrier for the entire trip in the hands of a qualified driver. Because you've signed a Ia car transport services contract with our car shipping company, we are responsible for its safety and will reimburse you if anything happens from the moment the car arrived to the moment it is picked up.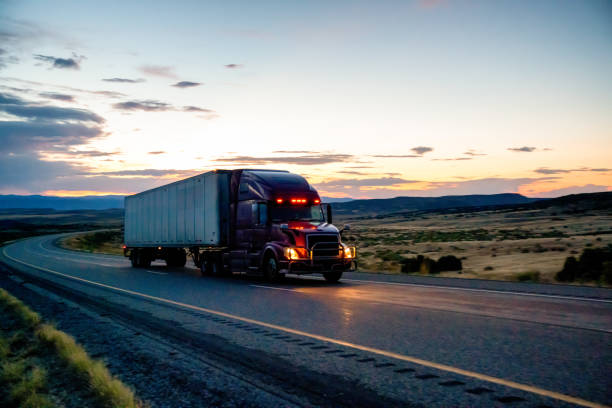 Services And Information
A-1 Auto Transport Ships Worldwide.
Get a Free, No Obligation to Buy, Auto Shipping Quote.
Get my free quote now
or call us to do it for you:
How to Request an Iowa Car Shipping Price Estimate
Many people avoid calling auto transport businesses directly and go for the instant quote online form instead. Our free quote form is placed on top of each page and can be finished in less than 4 minutes. However, you're missing out on a few significant advantages this way.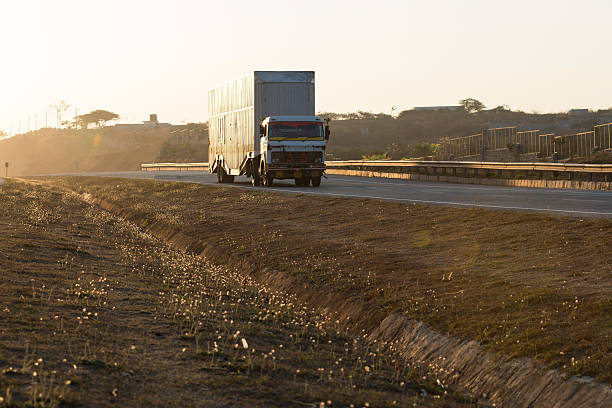 By calling us directly, the response is just as immediate. You can discuss your auto transport, and set up a car transport date right now. Also, even the most detailed online form has its limits. Often, there are small adjustments our staff can make to cut down costs and improve your shipping experience. These are obvious when discussing your Ia car shipping services over the phone, though they can be harder to deduce from the form.
Car Movers Near Me
Iowa Auto Transport Companies Directory
Central Petroleum Transport Incorporated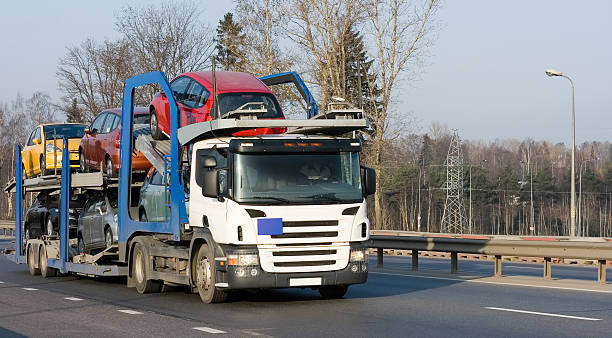 This Iowa auto transport business provides a wide array of auto shipping service options, from long-distance auto transport to intra-state Iowa car transport offerings. Moreover, it is an affordable car shipping company that prides itself on specializing in moving vehicles of all sizes and quantities. Offering open and enclosed carriers, door to door, and terminal to terminal deliveries of vehicles, vans, SUVs, motorcycles, heavy equipment, boats, and more. BBB accredited shippers, ie their reviews online.
4036 Southgate Dr
Sioux City, IA 51106
712- 258-6357
Central Petroleum Transport Inc.
Vitran Express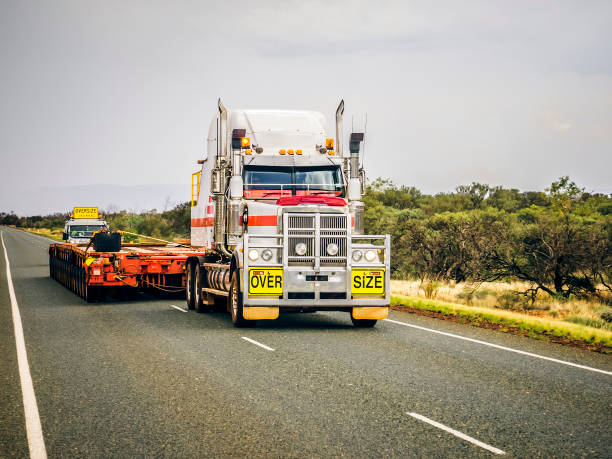 Vitran Express can transport automobiles of any type, from customized vehicles to large groupings of autos for dealerships. Moving through the flatbed truck or personalized service, this Iowa car shipping company offers options of all types for consumers looking for Ia auto transport services and logistics. Ships nationwide to anywhere in the country. Licensed, bonded and, insured Iowa auto shippers. Visit them online, call or email for a free auto shipping quote.
2125 Commercial St
Waterloo, IA 50702
319-232-5139
Vitran Express
Iowa Car Registration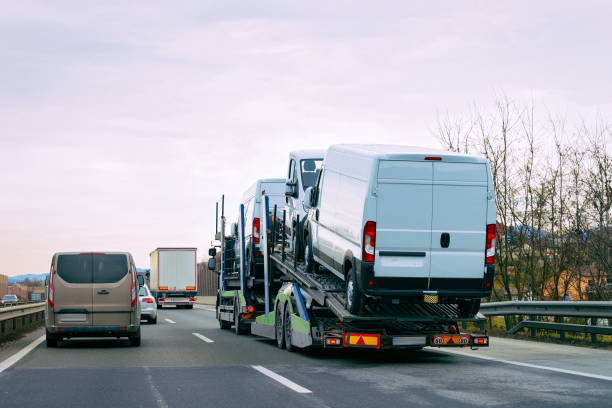 Registering a car must be done in person in the state of Iowa, at the treasurer's office. For this, you should have a disclosure statement for damages (when applicable) and your odometer statement. You should pay the necessary fee and also bring your driver's license and vehicle title. The fee may be based on the car's price and weight or it may be standardized.
To drive a car in Iowa legally, you have to register it. This must be done at the treasurer's office, with the DOT in the county you're based in. If it's your first time registering a vehicle, this section can serve as a guide.
For New Citizens in Iowa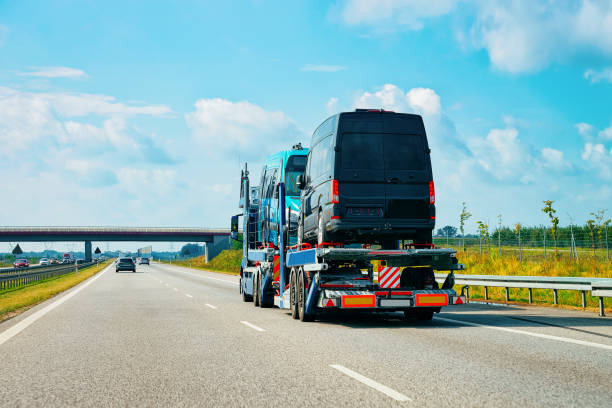 After you've become a resident of Iowa, you must register your automobile within 30 days at the treasurer's office in your local county. If you're new in the state, you must first obtain a driver's license from Iowa before you can register the automobile. Even if you have valid license plates already, if they are from your old state, you must get new ones from Iowa.
If you want to register an automobile, you must:
Provide the title of your vehicle;
Submit a completed 411007 Form.
If you've leased your automobile, you must submit a completed 411179 Form. You don't have to obtain a title from Iowa. However, if you don't have one for your automobile, you can't transfer your registration. If your registration is not transferable, you cannot sell your car.
In cases where the title was lost, to have a new one issued, you must speak to the previous state. So, you can sell a car, you must first get a transferable registration by titling it in Iowa.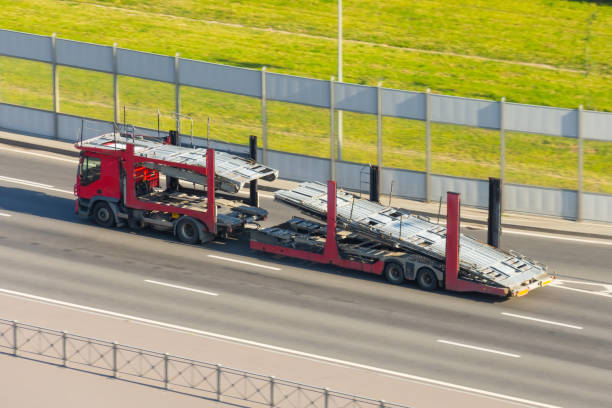 You need to visit the treasurer's office in your local county in person to register your vehicle. You may also look for a satellite office. Vehicle registration may not be done online or through mail.
Leased Vehicles
Generally, you can get all the documentation for your car's registration ready from the dealership that sold it. They will also send it to the DMV in your stead. Until you receive your license plates via mail, you can use the temporary tags they'll give you to drive your vehicle.
Your car's price may contain the titling and registration fees. You may also opt to take the paperwork to the office of the treasurer in your local county on your own. Remember, you will have to pay the titling and registration fees.
Leased cars: The dealer usually manages the car's registration if it's been leased from him. However, if they can't or won't do it, use the 411179 form and follow the steps explained below to do it yourself.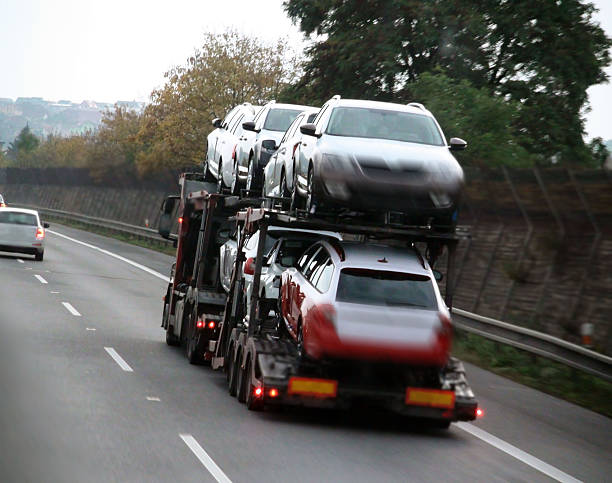 Cars Bought From a Private Owner
You need to have a driver's license from Iowa to buy a car within the State. To prove the ownership's transfer, the seller and you must complete a Sale Bill and sign it. However, this is not a requirement for registering the vehicle.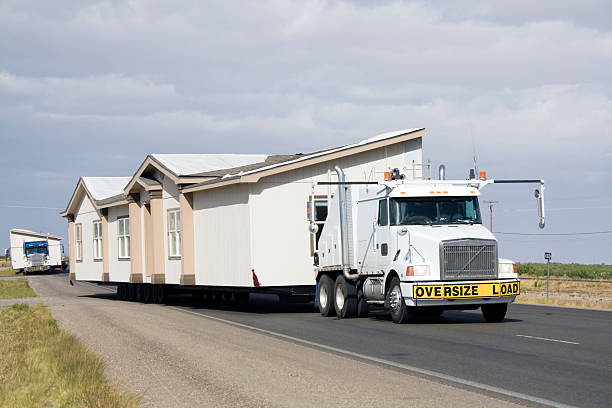 From the seller, you must receive:
The title of the car. A title transfer must be signed for by both the seller and you.
The odometer statement. Before submitting the application for the car's registration at the treasurer's office in your local county, you must complete the odometer statement.
A statement for disclosing potential damage.
After obtaining all the necessary documents, visit the treasurer's office:
Make sure you have your driver's license obtained in Iowa.
The 411007 form must be completed with the right box containing the odometer reading for your automobile.
Hand over the loan paperwork, car title, and other paperwork which prove you own the car.
To register your vehicle, you must get the lender to complete the documents (in case there is a loan on it);
Finally, you must pay the appropriate registration fees.
After the registration is complete, you will get your license plates.
Military Registration in Iowa
If you're an Armed Forces member and an Iowa resident, you must follow similar registration laws. The fees you pay for the car's registration are also the same.
Your family members, if they do not live in Iowa, are not required to register automobiles in their possession. To register a vehicle in Iowa, the steps mentioned above must be followed, with a few exceptions:
The car's weight will decide the fees you will have to pay.
An Iowa residency certification must be completed by a commanding officer.
Fees for Registering a Vehicle in Iowa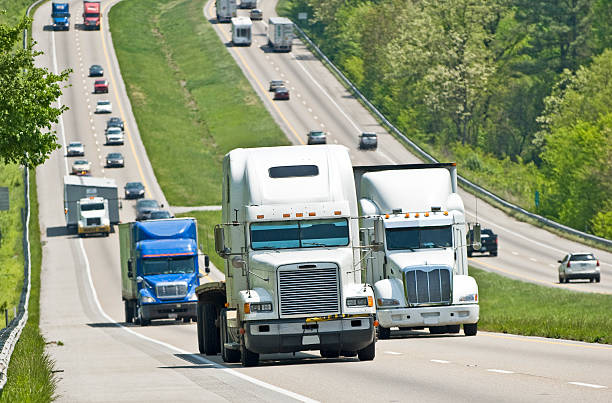 Depending on the vehicle you wish to register, the fee you will have to pay may be standard or based on its weight and price.
A standard fee must be paid for the following vehicle types:
Up to $20 for motorcycles,
$55 for multipurpose cars, like a Jeep Wrangler, Ford Bronco, Chevy Blazer, etc.
$50 for automobiles older than 12 years, with the exception of the ones above.
$60 for cars modified for persons with disabilities.
If the car is old, the fee may be cheaper.
Fees Based on Weight and Price
Registration fees, in some cases, can result from the combination of a fee derived from the car's weight and a percentage from its price. Such calculations are valid for:
Passenger vehicles.
Slow automobiles.
Multipurpose automobiles built in 1993 or later.
2010 or younger trucks with no more than 10 thousand miles.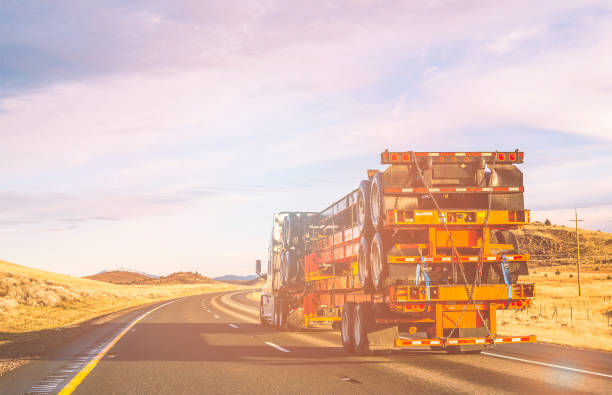 Fees based on weight: The automobile's list price will gain $0.4 for every 100 lbs of the car's weight. The registration cost can be obtained by summing the vehicle's cost based on its weight and the list price's percentage.
Truck registration fees: The registration fee for buses, tractors, and trucks are based on their weight and age.
License Plates in Iowa
When you first register your car, you will get license plates for it. If you went to a dealership to buy the car, your license plates will arrive through the mail from the DOT.
On the rear plate, you will have to stick a registration sticker that will come along with the plates:
The sticker should be placed on the plate's left lower corner if the license plates are big (trucks, cars, etc.).
The sticker should be placed on the left upper corner if the license plates are small (motorcycles).
For a fee, you can get several different types of license plates at the DOT. Personalized plates are also included. Personalized and special plates are usually sent through the mail.
Iowa Other Resources and Helpful Links
Iowa.gov - official government website for the state of Iowa.
Iowa Wikipedia Page - everything you need to know about the state of Iowa.
University Of Iowa - The University of Iowa is a major national research university located on a 1,900-acre campus in Iowa City in southeast Iowa, on the Iowa River near the intersection of U.S.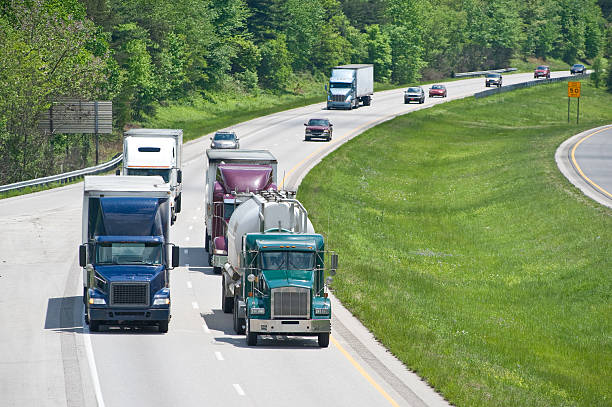 Frequently Asked Questions
How do I prepare my car for transport to or from Iowa?

You must take some easy pre-shipment actions to ensure a smooth Iowa car transport process
Before transport, completely clean and remove all personal items and household goods from your car before handing it over to the shipping business.
Wash and take pictures of your vehicle. This will allow you to see any dents, dings, or scratches on the car and will create a record of the vehicle condition before it gets shipped to create a final inspection report. This way, you can verify your car arrived damage-free.
Make sure your vehicle is in reasonable operating condition so there are no difficulties during shipping. The shipping company should be notified of inoperable cars beforehand to make provide specific instructions.
Ensure that the gas tank is only one-quarter full as your vehicle will only be operated by the driver for very brief periods.
Be sure to make two sets of car keys. You will want to give one to the transport company during the hand-off and keep the second as a backup set.
Disable the car alarm so that it does not accidentally go off on the driver during transport.
How do I file a complaint with the Department of Transportation in Iowa?

The Iowa Department of Transportation directs that interstate car shipment complaints should be forwarded to the Iowa DOT's Bureau of Investigation & Identity Protection. Complaint forms and general investigation questions can be addressed by calling 515-237-3050 or emailing [email protected]. Issues regarding mechanical functions of a vehicle or its roadworthiness are handled by a private counsel and are civil matters. Complaints about whether prior damage to a vehicle was disclosed are handled by the Consumer Protection Division of Iowa's Office of Attorney General; which can be contacted by calling 515-281-5926.
Who regulates car shipping companies in Iowa?

Iowa vehicle shippers are regulated by the Iowa Department of Transportation's Motor Vehicle Division. In addition, car transport companies that work in many states or that use larger trucks are overseen by the U.S. Department of Transportation's Federal Motor Carrier Safety Administration.
How can I check an Iowa auto transport company's license?
Check the federal registration status of any interstate transport business in the country through the U.S. Department of Transportation.
How much does it cost to ship my car to or from Iowa?

Vehicle shipping costs depend on what you're shipping and to where. For example, sending a compact crossover from Cedar Rapids to Sioux City might cost around $400. However, shipping a large SUV from San Francisco to Iowa could run $1,105. It also depends on things like the price of diesel fuel, carrier availability, and season. An A-1 Auto Transport professional can provide all the information you need or you can receive a free online shipping quote.
Vehicle shipping costs depend on what you're shipping and to where. For example, sending a compact crossover from Cedar Rapids to Sioux City might cost around $400. However, shipping a large SUV from San Francisco to Iowa could run $1,105. It also depends on things like the price of diesel fuel, carrier availability, and season. An A-1 Auto Transport professional can provide all the information you need or you can receive a free online shipping quote.
How do I ship my car to or from Iowa?

Once you know the destinations, shipping a car can be surprisingly simple. Does the shipping involve Cedar Rapids, Des Moines, or anywhere beyond Iowa? Give us a call at 888-230-9116 for a no-cost shipping quote. We'll guide you through the steps from pickup to delivery and handle all the details.
How long will it take to transport car to or from Des Moines IA and other regions?
Shipping a car within Iowa or the Midwest usually takes two to four days. So, for example, a delivery from Des Moines Iowa to Chicago might only be two or three days. However, a delivery to the East or West Coast, like Philadelphia or Phoenix, could require between four to seven days before pickup. It's important to note that things like hurricanes, tornados, and holiday traffic can affect how long the driver takes to ship your car.
How long does it usually take for an Iowa auto transport company to deliver a vehicle across the state?
The time it takes for an Iowa auto transport company to deliver a vehicle across the state can vary depending on several factors, including the distance, the shipping method, and the time of year. Generally speaking, however, it can take anywhere from 2 to 10 days to ship a vehicle across Iowa.
Here are some factors that can affect the shipping time:
Distance: The greater the distance, the longer it will take to ship the vehicle.
Shipping method: There are two main types of auto transport: open and enclosed. Open carriers are more affordable, but they do not protect the vehicle from the elements. Enclosed carriers are more expensive, but they provide better protection for the vehicle.
Time of year: Auto transport companies are typically busier during the summer months, so shipping times may be longer during this time of year.
If you are shipping a vehicle across Iowa, it is important to get quotes from multiple auto transport companies and to compare their shipping rates and estimated delivery times. You should also make sure that the company you choose is licensed and insured.
What should I consider when choosing a reliable Iowa auto transport service?
When choosing a reliable Iowa auto transport service, there are several factors to consider:

1. Reputation: Research the company's reputation by reading customer reviews and testimonials. Look for a company with a track record of delivering vehicles safely and on time.

2. License and Insurance: Ensure the auto transport company is licensed and insured. This will protect your vehicle in case of any damages or accidents during transportation.

3. Experience: Consider the company's experience in the auto transport industry. An experienced company will have a better understanding of the logistics involved in transporting vehicles and can handle any challenges that may arise.

4. Services Offered: Check the services offered by the auto transport company. Ensure they provide the specific services you need, such as open or enclosed transport, door-to-door delivery, or terminal-to-terminal delivery.

5. Pricing: Compare the pricing of different auto transport companies. While affordability is important, be cautious of extremely low prices, which may indicate subpar service or hidden fees.

6. Customer Service: Evaluate the company's customer service. A reliable auto transport service will have a responsive and knowledgeable customer service team to address concerns or questions.

By considering these factors, you can choose a reliable Iowa auto transport service that meets your needs and ensures the safe and timely delivery of your vehicle.
How do Iowa auto transport companies ensure the safety and security of their vehicles?
Iowa auto transport companies ensure the safety and security of their vehicles through various measures. Here are some common practices:

1. Licensed and Insured: Reputable auto transport companies in Iowa are licensed and insured, which means they meet certain industry standards and regulations. This provides protection for both the company and the customer in case of any damages or accidents during transportation.

2. Experienced Drivers: Iowa auto transport companies employ experienced and trained drivers who are skilled in handling and transporting vehicles safely. These drivers know the best practices for securing vehicles and navigating various road conditions.

3. Proper Vehicle Inspection: Before loading a vehicle onto a carrier, Iowa auto transport companies conduct a thorough inspection to document any existing damages. This ensures that any new damages that occur during transportation can be identified and addressed.

4. Secure Loading and Unloading: Auto transport companies use specialized equipment and techniques to load and unload vehicles onto carriers securely. This helps prevent any damage or shifting of vehicles during transit.

5. Insurance Coverage: Besides being insured, Iowa auto transport companies may offer additional insurance coverage options for customers who want extra protection for their vehicles. This can provide peace of mind, knowing that any potential damages will be covered.

6. Communication and Tracking: Many auto transport companies provide real-time tracking and updates on the vehicle status during transit. This allows customers to stay informed and ensures transparency throughout the transportation process.

By implementing these safety measures, Iowa auto transport companies strive to ensure the safe and secure transportation of vehicles for their customers.
Are there any hidden fees I should know when getting a quote from an auto transport provider in Iowa, IA?
Yes, there are a few hidden fees you should be aware of when getting a quote from an auto transport provider in Iowa, IA. These fees can include:
Broker fees: Some auto transport providers are brokers, which means they don't transport your car themselves. Instead, they book your shipment with a third-party carrier. Broker fees can range from $100 to $500.
Fuel surcharges: The fuel cost can fluctuate, so some auto transport providers charge a fuel surcharge to cover their costs. This fee can vary depending on the distance your car is being transported and the current price of fuel.
Terminal fees: Some auto transport providers charge a fee for storing your car at a terminal before or after it is transported. This fee can range from $50 to $100.
Delivery fees: Some auto transport providers charge a fee for delivering your car to your door. This fee can range from $50 to $100.
Cancellation fees: If you need to cancel your shipment, some auto transport providers charge a cancellation fee. This fee can range from $100 to $500.
It is important to ask about all of these fees when getting a quote from an auto transport provider. You should also get the quote in writing so that you have a record of all of the fees that were discussed.