What's in this article?
Safe And Reliable Arizona Motorcycle Shipping Services By A-1 Auto Transport
Arizona is a wonderful state for bike riders. Motorcyclists enjoy the warm weather, pine forests and scenic routes that the state has to offer. Riding through Grand Canyon National Park is just one of the many routes that motorcyclists enjoy.
As with any state, make sure that you are aware of the Arizona motorcycle laws. These laws are more or less the same throughout every state including Cottonwood Canyon Run, but as a motorcyclist, it is always best to be knowledgeable before deciding to ship your bike there.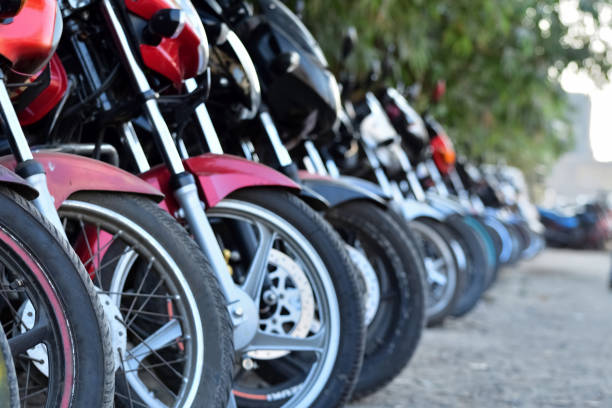 Information on Motorcycle Shipment
There are two main methods of motorcycle shipment that people tend to select. One of them is container shipping and the other, open shipping. Both of these methods are reliable as long as you choose a shipping company with a good reputation and competitive rates. Pay attention to the company's reviews and ratings. This will help you make a sound decision.
Container shipping tends to be the safest option. This method keeps the motorcycle inside of a container while shipping, as to prevent it from any damage.
Open shipping will usually have the motorcycle atop a trailer. This leaves the motorcycle in the open. However, insurance for shipping can typically be purchased through the shipping company.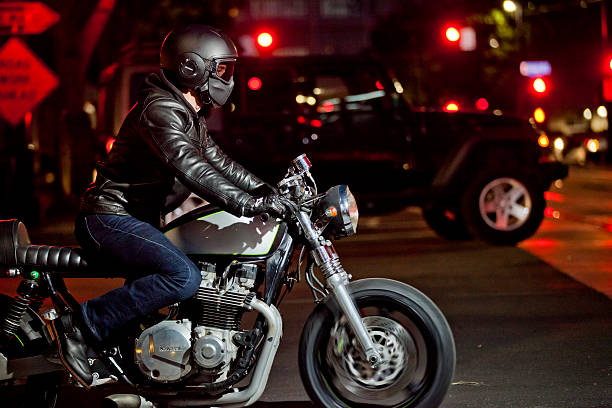 Door to door shipping is also an option, as well as terminal to terminal. Terminal to terminal isn't necessarily the most convenient method, but it is one of the more cost effective ones. The crated transport shipping method is also favorable but it will require the bike to be drained of all fluids and for the battery to be disconnected.
A-1 Auto Transport Ships Worldwide.
Get a Free, No Obligation to Buy, Motorcycle Shipping Quote.
Get my free quote now
or call us to do it for you:
Motorcycle Transport Companies in Arizona
The grand canyon state of Arizona is a great destination for motorcycle enthusiasts. With the yearly celebration of Arizona Bike Week and the abundance of incredible roads, Arizona really is a motorcyclist's paradise. While many riders bring their own bikes to enjoy this fantastic destination, those who don't have such convenience can take advantage of motorcycle transport companies located in Arizona.
Professional motorcycle shippers provide easy transportation services for dirt bikes, touring bikes, and all other types of motorcycles for any of the zip codes in Arizona to its north rim or south rim. Motorcycle owners can easily get quotes online by filling out an online form in order to be connected with Az motorcycle shipping companies in their area and make it even easier to hit the grand opening this summer.
Benefits of Arizona Motorcycle Shipping Services by A-1 Auto Transport
Anyone in Arizona who own motorcycles and need to move them across the country or internationally should contact A-1 Auto Transport about their motorcycle shipping services. The A-1 Carrier was constructed with smaller vehicles in mind, such as motorcycles, in contrast to more conventional freight transportation services that may rely on big truck fleets.
Depending on the client's preferences, A-1 can accommodate standard bike transportation operations or even offer special handling for vintage and high-end models. On top of this, clients will have peace of mind that their bikes are in good hands – whether it's pick up at a place of residence or delivery to an event or dealership. Ultimately, Arizona motorcyclists can benefit greatly from A-1 Auto Transport's reliable and transparent shipping services.
Arizona Motorcycle Shipping Companies
Craters and Freighters
7248 S. Hart Avenue, Suite 104
Tempe, AZ 85283
(480) 966-9929
Daniel's Moving and Storage
6131 W. Van Buren
Pheonix, AZ 85043
(480) 428-2858
Beltmann Relocation Group
3815 W. Washington St.
Pheonix, AZ 85009
(623) 850-3867
Useful Links
Arizona Department of Transportation
Popular Destinations:
Frequently Asked Questions
How much does it cost to ship a motorcycle to Arizona?

The specifics of your order will actually determine this. You must first give your shipping firm the precise dimensions and weight of your motorcycle. You will be charged more if your car weighs more than the standard limit of 700 pounds.

The distance is certainly another important consideration. Your delivery will cost more if your pick-up and drop-off locations are farther apart. Since it's more difficult for the corporation to contact you, this also holds true if either location is remote.

Another important consideration is the kind of transportation you choose, which is related to the things you're prepared to omit. It is significantly less expensive to choose open transit than enclosed transport, and the latter involves more protection at a cost, as your motorcycle will be in a closed-off space.

Door-to-door and terminal-to-terminal deliveries are the other two popular delivery alternatives. For the former, the shipping business will arrive right at your door. However, for the latter, you will need to ride your motorcycle to the terminal. Though less practical, this makes it less expensive. Additionally, the cost of fuel will essentially tie the total amount together even if you live far from the terminal.
How long does it take to transport a motorcycle to Arizona?

Giving a precise figure for this is impossible. Although the average cost for an open carrier is $940 and for an enclosed one is $1,300, these figures are for cross-country deliveries. Thus, they only apply if you reside a greater distance from Arizona.

In order to give you an exact price when you request a quote from your company, they will need detailed information regarding your delivery.

Before your motorcycle is delivered, a company typically needs to consider a number of factors. The weather and other seemingly unimportant factors impact logistics, and storms obviously cause delays, while extreme heat causes engines to overheat.

It might be less expensive if your company utilised a big carrier, but it would take longer to arrive because you would have to wait according to the driver's route.

To find out when your order will arrive, use the GPS system provided by A1 Auto Transport.
Will my motorcycle be secure?

You won't need to worry about the security of your motorcycle as long as you pick a reliable firm. With the aid of a ramp, your movers will simply push the car onto the carrier and fasten it with ratchet straps.

If you want more security and have a more expensive model, you could have to spend more. But it's not generally required. Select enclosed transportation if you believe the added security is warranted. Even though it will cost extra, you won't be concerned.

The vehicle won't move during the voyage even without it, thanks to the multiple eyelets and straps a good firm utilizes.

You only need to make sure you prepare it properly. All extra parts must be taken out, the tank must be emptied, and it must be cleaned. Following that, it will be ready for shipping.
Will my motorcycle be insured?

Any lawfully established business will be insured, so you'll be paid for any harm to your motorcycle.

Additionally, it explains why you should always pick your business cautiously. You shouldn't pick a company that is too inexpensive because if their prices are lower than others, they must be cutting corners.

It might be insurance, in which case you would sustain losses in the event of an accident. You can readily get a list of all the licensed businesses on the state website for Arizona, so make a wise choice.