What's in this article?
Montana Heavy Equipment Shipping Services by A-1 Auto Transport
At A-1 Auto Transport, we're specialists in heavy equipment shipping in Montana. We operate in all 50 states, and have been providing reliable, cost-effective, professional heavy hauling services in the area for years.
If you need to haul a heavy piece of machinery or construction equipment – whether shipping heavy equipment across the state or across the country – we can help. Get a quote now to learn more about how much your job will cost and to discuss the details about shipping your heavy equipment in Montana, and get started with A-1 Auto Transport.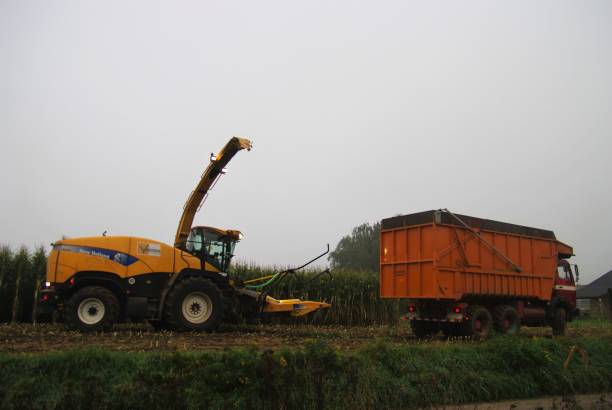 Montana Heavy Equipment Transport Pricing & Time To Ship Examples
| Shipping To/From Montana | Cost | Distance | Estimated Time In Transit |
| --- | --- | --- | --- |
| Montana to Winston–Salem | $3551 | 2029 miles | 6 - 8 days |
| Montana to Huntsville | $3230 | 1846 miles | 5 - 7 days |
| Montana to Fort Wayne | $2593 | 1482 miles | 4 - 6 days |
| Montana to Madison | $3570 | 2040 miles | 6 - 8 days |
| Chandler to Montana | $2436 | 1392 miles | 4 - 6 days |
| Jersey City to Montana | $3689 | 2108 miles | 6 - 8 days |
| Cincinnati to Montana | $2835 | 1620 miles | 5 - 7 days |
| Saint Paul to Montana | $1618 | 925 miles | 3 - 5 days |
Insurance For Hauling Heavy Equipment In Montana
All transportation and logistics companies must carry a specific amount of insurance to meet federal guidelines. However, when shipping extremely heavy, specialized, and expensive equipment, it's typically advisable to purchase additional insurance for your equipment.
This ensures that you're fully protected when hauling heavy equipment in Montana. After you get a quote from A-1 Auto Transport, we can help you explore your options for additional coverage to protect your valuable heavy machinery.
Types Of Equipment We Ship In Montana
At A-1 Auto Transport, we've seen and done it all. Our team of specialists can arrange for the transportation and logistics of just about any kind of heavy equipment in Montana. We frequently transport:
Dump trucks
Heavy diesel trucks
Bulldozers
Backhoes and excavators
Engines
Industrial equipment, such as oilfield equipment
Forklifts
Hydraulic equipment
Engineering & agricultural equipment
Farm equipment
And more.
We can handle loads of any size, from standard shipments to oversize load that require specialized route planning, pilot cars, and special authorizations. Get a quote from A-1 Auto Transport right away, or feel free to contact us online if you have any more questions about heavy equipment shipping in Montana. Our team is always standing by to help you.
How to Prepare Your Heavy Construction Equipment for Shipping by Hauling Company
Having heavy construction equipment shipped to a new job site or back to the warehouse requires careful preparation, for both the safety of your shipment and for your wallet. Here are some tips on how to prepare your heavy construction equipment for shipping by a hauling company.
Make sure you have all necessary paperwork in order. This may include a bill of sale, title, registration and lien documents. Having this information handy will speed up the shipping process.
Take pictures of your construction equipment before it is picked up for shipping to provide proof in case damage occurs during transport. This can also be helpful if you need to make an insurance claim.
Be sure to drain all tanks, such as fuel tanks and coolant tanks, before the equipment is loaded onto the hauler's truck. It's also a good idea to check for any loose pieces or parts that could become damaged in transit.
Make sure your construction equipment is properly secured on the hauler's truck. You may need additional equipment to secure the load and make it safe for travel.
Before signing a contract with a hauling company, take some time to do your research about their shipping equipment. Make sure you are working with an experienced, reputable company that has insurance coverage in case anything goes wrong during transit.
Benefits of Choosing A-1 Auto Transport for Your Arizona Heavy Machinery Shipping Needs
With A-1 Auto Transport, you can trust that your Arizona heavy machinery shipping needs will be met with step deck trailers, and top quality services. We guarantee your oversize loads with diverse max length, weight and flatbed trailers will arrive safely to their destination in North Dakota - as heavy haulers, we are equipped with well maintained load assistance.
Our team has been providing shipping construction for over a decade, whether you need your super loads transported from Arizona or northern Montana. Reach out today to get the best quality services for your next heavy haul shipment!