What's in this article?
Professional RV Transport Services: Georgia RV Shipping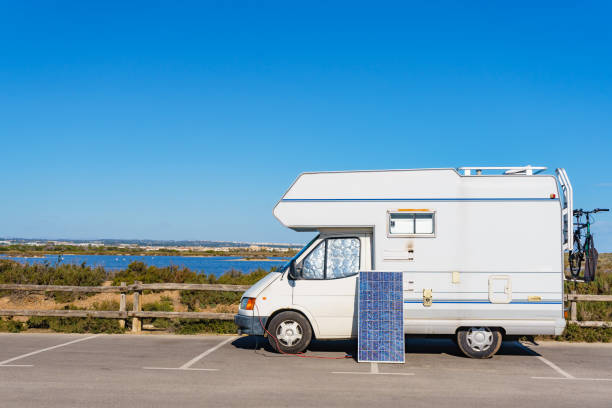 RV Movers Georgia
Whether you choose rustic or upscale lodgings, Georgia has campgrounds and RV parks to fit your needs. The Peach State is truly a beautiful place to explore. It is an ideal place for wheeling around on your RV. Despite this, transporting an RV can be tricky because of all the problems you have to deal with during your move. You can make things easier for yourself by hiring A-1 Auto Transport for your transfer.
Georgia RV Shipping Cost & Time To Ship Your RV Examples
| | | | |
| --- | --- | --- | --- |
| To / From Georgia, GA | Cost | Distance | Estimated Time In Transit |
| Georgia, GA to New York, NY | $1648.62 - $2014.98 | 915.9 | 4 - 6 days |
| Fort Worth, TX to Georgia, GA | $1747.62 - $2135.98 | 970.9 | 4 - 6 days |
| Austin, TX to Georgia, GA | $1799.46 - $2199.34 | 999.7 | 4 - 6 days |
| Georgia, GA to Chicago, IL | $1575.54 - $1925.66 | 875.3 | 4 - 6 days |
| Houston, TX to Georgia, GA | $1510.56 - $1846.24 | 839.2 | 4 - 6 days |
| Georgia, GA to Denver, CO | $2803.86 - $3426.94 | 1557.7 | 6 - 8 days |
| Philadelphia, PA to Georgia, GA | $1494.72 - $1826.88 | 830.4 | 4 - 6 days |
| Georgia, GA to San Antonio, TX | $1861.92 - $2275.68 | 1034.4 | 4 - 6 days |
| Arlington, TX to Georgia, GA | $1721.34 - $2103.86 | 956.3 | 4 - 6 days |
| Georgia, GA to Dallas, TX | $1685.34 - $2059.86 | 936.3 | 4 - 6 days |
Georgia RV Transport Cost Calculator
The most apparent component that will be evaluated for the overall cost, as with any shipping operation, is distance. It will be estimated by calculating the distance from the starting point and the point of arrival.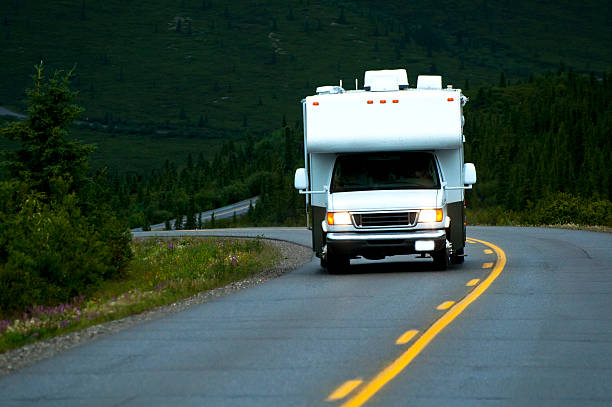 Variables also include the extra services you opt to use to tailor your shipment to your specific requirements and preferences, as well as the weight of your car. If your vehicle must be treated with care, the ultimate cost may be affected.
Shipping an RV Domestically
Domestic shipping, sometimes known as local shipping, is transport within the United States. Compared to international shipping, this one is much easier. Open-air transit and enclosed container transportation are the two modes of conveyance at your disposal. These alternatives progress at roughly the same speed. The key difference is how your car will be transported to you.
The open trailer choice leaves your automobile vulnerable to the elements, while the enclosed container option, as the name suggests, protects your vehicle from the elements and keeps it safe and secure throughout the journey.
International RV Shipping
Due to several external considerations, relocation businesses may not be able to export RVs abroad as readily as they can ship them domestically. Before we may board your car into a cargo ship, we must first complete and obey port regulations and other legal responsibilities. For more information regarding international shipping, you can check it out here.
Different RV Shipping Methods
There are various options you can choose from when you're shipping. One of the most convenient methods you can choose is the door-to-door delivery method. Your RV will be picked up from your home and then delivered to the destination you specified. There is no need for terminals or any kind of travel to retrieve your RV.
Tips to Prepare your RV for Transport
Be sure you have everything you need before the moving company arrives, including keys, paperwork, and directions.
Check if the fluid levels are full and balanced. During this, you should also check for leaks.
Make sure that your lights are working properly.
Contact Us
Call us at (1-888-230-9116) right now to find out everything about your RV transport service and delivery!
We are the top choice for RV transport services in Georgia, California CA, TX San Diego, VA-North Las Vegas, TX-Las Vegas, TX-Fort Wayne, NJ- Kansas city, Texas TX, NC El Paso, TX Dallas, TX Denver, TX Arlington, and beyond. Whether you're moving across the state, across the country or even internationally, we have the experience and expertise to make sure your RV arrives safe and sound.
What You Get When You Hire A-1 Auto Transport for Your Georgia RV Shipping
A-1 Auto Transport is the perfect choice when you need reliable and professional RV shipping in Arkansas. Here are 6 advantages of choosing A-1 Auto Transport for your RV shipping needs:
Quality Service
We understand how valuable your RV is to you and strive to provide top quality service every step of the way. Our team will ensure that your vehicle is handled with the utmost care and attention during transit.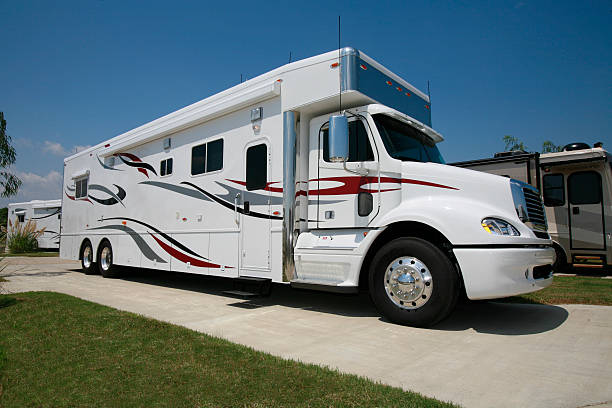 Experienced Drivers
Our experienced drivers have extensive knowledge of road conditions in Arkansas and can safely deliver your RV on time to its destination. They are also able to provide useful tips and advice that will help make the shipping process easier for you.
Affordable Prices
We strive to provide the best value for our customers' money by keeping our prices competitively low. Our pricing starts from as low as $1.25 per mile and there are no hidden costs or fees involved.
Convenient Pickup/Drop-off Locations
We have pickup and drop-off locations all across Arkansas, making it easy for you to access our services no matter where you are. We also provide door-to-door shipping if that's more convenient for you.
Insured Transport
We know how important your RV is to you which is why every shipment we handle is insured against any kind of damage or loss during transit.
Wide Network Coverage
A-1 Auto Transport provides shipping services to all 50 states in the US, as well as international locations. We also provide delivery to major cities such as TX Indianapolis, TX Portland, AZ Tulsa, TX Bakersfield, North Carolina NC, AZ Seattle, AZ Charlotte, AZ Miami, AZ Greensboro and TX Madison.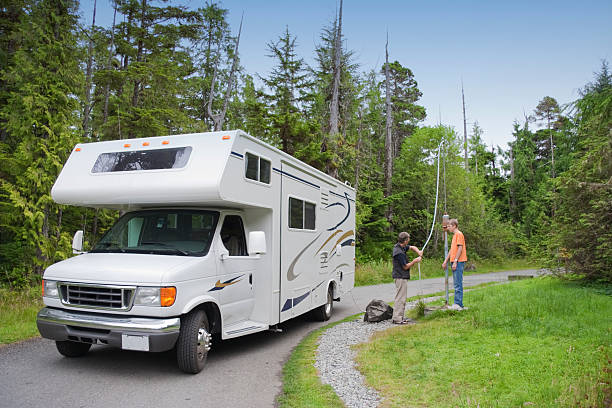 Frequently Asked Questions
How Much Does it Cost to Ship an RV to Georgia?

The cost of shipping an RV to Georgia can broadly change depending on different elements. Overall, the cost to ship an RV starting with one state and then onto the next inside the US can go from $1.00 to $1.50 per mile, contingent upon the RV's distance and size.

A few elements can influence the cost of shipping an RV, including:
Mode of transportation: Cost can vary depending on whether you ship your RV via truck, train, or another mode of transportation.
Seasonal demand: When demand is high, the cost of shipping an RV may be higher during peak seasons.
Additional services: Cost can increase if you require additional services such as expedited shipping or storage services.
Insurance coverage: The cost of insurance coverage can vary depending on the type and amount of coverage you require.
How Long Does it Take to Transport an RV to Georgia?

The time it takes to transport an RV to Georgia can vary depending on various factors.

On average, if you are transporting an RV from a neighboring state like Florida to Georgia, you can expect it to take 1-3 days. However, transporting an RV from across the country could take 7-10 days or more, depending on the distance.

Truck transport is the most common and fastest option, and rail transport takes a bit longer.

It's important to note that unforeseen circumstances such as traffic congestion, weather conditions, and unexpected breakdowns can delay transportation. Therefore, it's always best to get an estimated transportation time from your chosen RV shipping company, considering all the factors that could affect the time frame, and stay in communication with them during the shipping process.
Will My RV Be Secure While in Transit?

Most reputable RV shipping companies take measures to ensure the security of your RV during transit. They understand that your RV is a valuable asset and will take steps to ensure it arrives at its destination safely.

Some standard security measures that RV shipping companies may take include:
Secure loading and unloading: The shipping company will have experienced loading personnel who will ensure that your RV is loaded and unloaded securely and carefully.
Use of tracking technology: Many RV shipping companies use tracking technology to monitor the location and status of your RV during transit; This allows them to identify and address any issues that may arise quickly.
Securing the RV for transit: During transit, your RV will be secured with straps, blocks, or other mechanisms to prevent it from shifting or moving during transit.
Insurance coverage: As mentioned earlier, most RV shipping companies offer insurance coverage during transit to protect against any damages that may occur.
Do your due diligence when choosing an RV shipping company to ensure they have a good reputation and take security seriously.
Will My RV be Insured While Shipping to or from Georgia?

Insurance coverage is fundamental to safeguard your significant venture during transport. Domestic RV transport companies in Georgia cover all RV shipments to guarantee clients genuine serenity.

The insurance coverage typically incorporates the total worth of the RV being sent and risk coverage for any mishaps or harms during transport. Domestic RV Administrations in Georgia give insurance coverage to all their RV shipments and guarantee that clients have satisfactory coverage for their particular RV shipments.

In conclusion, when transporting an RV to Georgia, choosing the right transport company is crucial for ensuring your RV's safe and timely arrival. Domestic RV Services in Georgia provides exceptional service and care, ensuring that each customer's transport needs are met efficiently and professionally. Contact them today for a personalized quote for your budget and transport requirements.