What's in this article?
Safe And Reliable Colorado Motorcycle Shipping Services By A-1 Auto Transport
The state of Colorado has many highways and long open roads for motorcyclists to enjoy. The nature of the state is laid back and there is so much beauty to explore. Riding around the state by bike is very possible and many motorcyclists take great interest in cruising the deep valleys.
Shipping a motorcycle to Colorado can be done with a variety of different shipping methods. A motorcycle owner will have to consider things such as:
Their budget
What shipping method they feel safest with
Ratings and reviews of moving company
A motorcycle may be charged more for shipment if it is over the company's weight restrictions. It might also be more costly depending on the distance of travel during shipment.
Tips for Motorcycle Shipment to Colorado
In order to ship a vehicle to Colorado, a motorcycle owner will need to do a few things before shipment is possible. This will assure the safety of the bike. It will also make motorcycle shipment possible.
The bike must be clean of all dirt and debris.
Crated shipping will require the motorcycle to be free of fluids and the battery will need to be disconnected.
Shipping methods other than crated shipping require a ¼ tank of gas. The fluids should be checked and so should the tire pressure.
Disable the bike's alarm.
Inspect the vehicle and take note of any damage done to the motorcycle prior to its shipment.
Shipping Methods Available to Choose From
If you are looking to ship a motorcycle from Colorado consider door-to-door shipping. It's usually the most convenient and reliable way of shipment, as it takes away from the hassle of you having to drop off or pick up your bike from the shipping terminal. Additionally, door-to-door motorcycle delivery offers comprehensive coverage for accidental damage and other costly repairs.
However, door-to-door might be more expensive than terminal to terminal delivery. As an economical alternative, try crated shipping, which requires that your bike is safely strapped down in a solid crate before pickup and delivery. This lowers the risk of any damage due to turbulence during transport and ensures that it travels safe and sound until arrival. Both these shipping methods provide experienced roadside assistance should anything happen while in transit.
Advice and Information on Colorado Springs Motorcycle Shipping Services
With over 40 motorcycle rallies across Colorado, it's easy to see why motorcycle transport services are an essential part of the motorcycle shipping process. Motorcycle shippers have years of experience transporting motorcycles within Colorado, New York Denver and beyond, so they can reliably deliver your motorcycle to its final destination in one piece.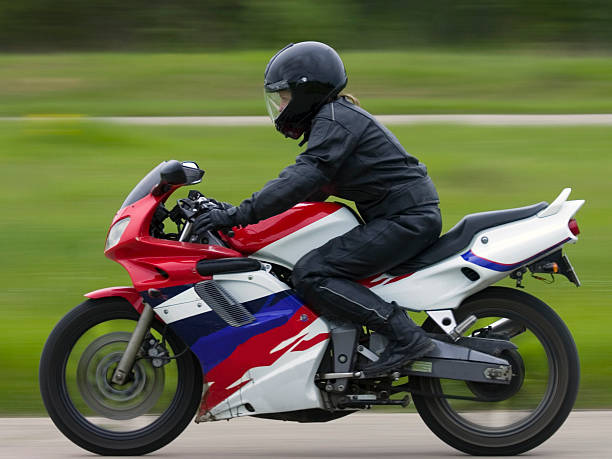 If you need to ship your motorcycle, you can find a number of companies to choose from by filling out an online form and receiving an instant transport quote. Companies in Colorado's major cities, such as Denver, Fort Collins, and Colorado Springs, specialise in transporting motorcycles, and some even offer door-to-door service to make shipping or receiving your bike even more convenient.
A-1 Auto Transport Ships Worldwide.
Get a Free, No Obligation to Buy, Motorcycle Shipping Quote.
Get my free quote now
or call us to do it for you:
Shipping Companies for Motorcycles in Colorado
Summit Auto Transport LLC
847 Galapago St.
Denver, CO 80204
(303) 524-9122
UZ Auto Trans Inc.
6100 E. 58th Ave.
Commerce City, CO 80022
(303) 872-3672
Diamond Express Transportation
4224 N. Nevada Ave #100
Colorado Springs, CO 80907
(719) 593-7770
ACA Transportation
14286 Mead St.
Longmont, CO 80504
(970) 667-7645
Popular Destinations:
Frequently Asked Questions
How much does it cost to ship a motorcycle to Colorado?

All shipping companies must take into account the same factors when evaluating cargo pricing. The first and most important consideration is how far apart the pick-up and drop-off locations are from one another. No matter if your company bills by the mile, the hour, or a set price, the further you travel, the more money you'll spend.

Another significant element is the amount of fuel the vehicle needs while moving, especially with the impact of weather and traffic. Many people don't realize how big of an impact the weather can have.

Any extreme causes issues. Bad weather, like a storm or heavy rainfall, means the driver must move slowly or stop entirely. Extreme heat also means frequent breaks because the engine may overheat.

You'll have to pay more during the busiest months because the logistics are more challenging.
How long does it take to transport a motorcycle to Colorado?

It is impossible to give a firm response because so many variables can influence long-distance travel. First, despite the fact that the pick-up and drop-off sites are both in Colorado, the trip will be longer due to the distance between them.

You might not know a lot about it, but delay-causing elements like the weather have a bigger effect than you might think. Think about regional holidays as well. The company does take these issues into account, but there is still work that needs to be done to find a solution.

But there are also other elements at play. Although a package further into the state might arrive quicker than one closer, due to border inspections, it must go on the highway. When you collaborate with a business, they must consider everything.
Will my motorcycle be secure?

You won't have to worry about your motorcycle being secure if you're careful when selecting a company. This is because a reliable firm is obviously better at ensuring everything goes well.

Choosing a company is quite simple. You can visit the official state website if you want a list of licensed movers within a particular state. From there, you can choose a list to go through and select one that suits you best.

Remember that you should keep your situation in mind. Choosing an international firm is a good idea if you want your motorcycle moved across the country or out of it, but it isn't necessary for a move that's closer or within the state.

In fact, a local company is better if your destination isn't too far away, since the personnel is more familiar with the ins and outs of the area.
Will my motorcycle be insured?

You won't have to be concerned about your things being harmed during delivery as long as you exercise caution when selecting a shipping business. This is due to the necessity of consistently verifying the insurance status of every DOT-recognized professional transport company.

It is also suggested to take pictures of the pre-travel inspection because it is essential for securing your case in the event that something is stolen or damaged during the journey. If not, things become complicated because there may not be any evidence.

At the absolute least, you and your company will have an inventory list of defects or scratches, so there will be no issues later.