What's in this article?
Car Transport Illinois (Il) Near Me
Home to the "Windy City" and a ton of other smaller towns, Illinois is a great place to relocate for business as well as for those looking for suburbs that offer a great family environment. Chicago is the third-most populous city and the twenty-fifth largest state in the US it is a hub for business, making it a big draw for relocation purposes. Apart from being the third most populous city in the US, Chicago is a major transportation hub with world-class highway systems. However, relocating requires quite a bit of research, planning, and follow-through, so where you can knock something off the list, you should.
Car shipping service is one such to-do item that can be scheduled ahead of time, and when you work with a reputable Illinois auto shipping company, you don't have to worry about getting your car to the city or any points nearby. It's already taken care of for you. Illinois is a major transportation hub with world-class highway systems. Whether you're shipping a car or any other heavy equipment to Joliet, Naperville, Rockford, Springfield or any other city or state, contact us now and schedule your car transport services.
Cost & Time To Ship Your Car Examples
| Shipping To/From | Cost | Distance | Estimated Time In Transit |
| --- | --- | --- | --- |
| Chicago to Indianapolis | $184 | 184 miles | 1 - 2 days |
| Memphis to Chicago | $399 | 532 miles | 2 - 4 days |
| Chicago to North Carolina | $593 | 791 miles | 3 - 5 days |
| New York to Aurora | $626 | 835 miles | 3 - 5 days |
| Illinois to Massachusetts | $659 | 1099 miles | 4 - 6 days |
| Florida to Illinois | $710 | 1184 miles | 4 - 6 days |
| Illinois to Phoenix | $973 | 1621 miles | 5 - 7 days |
| Las Vegas to Chicago | $1048 | 1747 miles | 5 - 7 days |
| Illinois to San Diego | $1184 | 1973 miles | 5 - 7 days |
| Seattle to Illinois | $1010 | 2020 miles | 6 - 8 days |
*Prices and times are estimated. They can vary depending on the season and what type of vehicle you are shipping.
Car Shipping Service Companies Near Me
Looking for Illinois auto transport companies near you? Did you know that nearly 45,000 people moved out of the state of Illinois from 2017-2018? Are you thinking about a move yourself? We understand that this kind of transition can be tough, made more complicated when you're unsure how to get your primary means of transportation to your final destination. Our car shipping service company has helped thousands of people ship their cars to or from Chicago. We can help make sure your car arrived at your preferred destination.
Tips For Handling Auto Transport Illinois Companies
When you are looking to ship your vehicle to Chicago, CA Naperville, Michigan, Wisconsin, Missouri, Aurora, Indiana, Joliet, Rockford, Naperville or any country keep the following tips in mind.
The city parking rates: Keep in mind that parking in the city can be expensive compared to other commercial jurisdictions if you intend to stay in the area after picking up your automobile. You can save money and time by preparing in advance for parking, both in terms of where to park and how much it will cost. Illinois auto shipping company is here to help you plan your trip.
Make sure your Illinois car shipping company can ship your car to your preferred delivery location: Because of the proximity of Chicago, many Illinois car shipping experts may opt to instead deliver in the city versus getting your car to you in the outskirts. This is something to discuss with the Illinois car shipping company ahead of time, so you don't find yourself blindsided by exorbitant fees for delivery or no options in a local depot.
Fight for reasonable Illinois car shipping rates: Because of the proximity to the Chicago area, you may be able to negotiate even lower rates than usual because most car shipping experts have a copick-upnt office or drop-off poipick-up the city. After all, it's a central location. See how that affects your rates when doing your business. Chances are, you might be able to get a much lower rate picking up or dropping off in Chicago than you would try to negotiate the exact pickup location in some of the smaller towns in Chicago.
Chicago is an amazing city with plenty to do for both business travelers and new residents. However, many smaller towns around Illinois offer a slower pace of life and a quieter smattering of entertainment. Explore both the big city and the smaller towns in your car so that you can move around at your own pace.
Visit the Illinois Department of Transportation website for more information on Illinois car shipping. Our car transport company will make sure your car arrived at any smallest or largest city around you. Your Illinois car shipping is safe with us.
Long Distance Illinois Auto Transport Company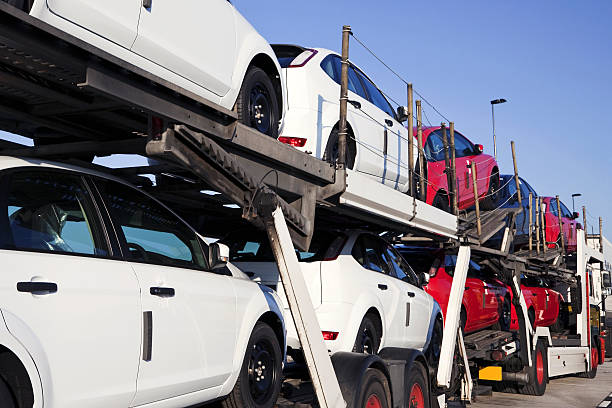 The terminal to terminal car shipping option is usually preferred for long-distance auto transport since the cost is lower and requires less scheduling for both parties. However, our door-to-door auto transport service is also available if your automobile cannot be driven to a terminal because it is broken or too far.
Sufficiently large roads are needed to enable the truck to reach your location. If you live in a residential area with small streets, you can arrange to meet the truck driver at a local supermarket's parking lot to ensure a smooth Illinois car shipping services.
International Auto Transport from/to Illinois
Car Shipping Illinois is responsible for hundreds of successful auto-shipments every year, Naperville, Rockford, Springfield, Indiana, and any other state or country. There are several obstacles our clients must overcome to get their cars to their new homes successfully.
First, we recommend they get informed on import taxes and the requirements vehicles must meet in the new country. Call our staff to check the carrier availability and any other auto transport information concerning your household goods.
Ship with us and we will also help you deal with customs and provide a list of the paperwork you'll have to prepare. After signing the contract and giving us the documents, we'll take care of the rest.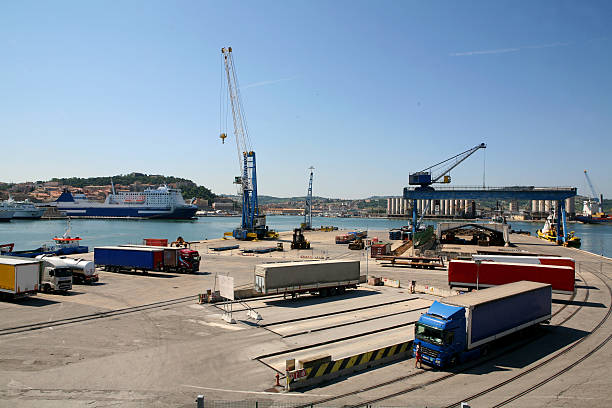 Cheap Car Transport Options in Illinois
To reduce car shipping service costs for your vehicle, you can begin by opting for an open car shipping. They are widely used in the business and can transport your car anywhere on land. More importantly, open carrier auto transport is much cheaper than the enclosed carrier.
Terminals are another great way to reduce your auto shipping cost. Although car shipping to the nearest terminal takes a bit more time and effort, it's a much cheaper alternative to door-to-door services.
If you're facing financial difficulties, our Il auto shipping services discounts may help you. Ask about them when calling our office. We also have seasonal offerings you can take advantage of. You can learn more about them over the phone.
Shipping Luxury and Classic Cars in Illinois
Car shipping antique, classic, exotic, or luxury car from Illinois is normally done with enclosed carriers. There are numerous reasons why this car shipping option is preferred. If you need a car delivered to Illinois on a quick schedule, enclosed auto transport companies are best, as they can auto transport just your car and go directly to the destination.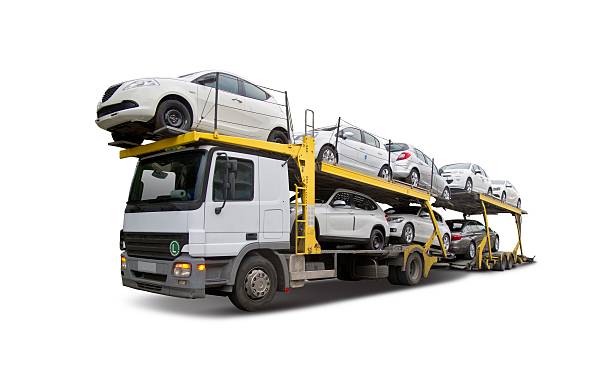 If safety is your main concern during car shipping, enclosed trailers are again your best pick for an enclosed car shipping. By not exposing classic or luxury vehicles to the elements, there's no chance of getting bumps or scratches during auto transport. You'll even be notified of the car transporter location regularly, so you won't have to worry about their condition, and you can prepare to receive them in a timely fashion. Always inspect your car thoroughly before signing a final inspection report.
Illinois Special Discounts
Among our special discounts, we count those offered to students and seniors looking for Il car shipping services. Military personnel is also entitled to similar Il car shipping services discounts. If you don't fall into one of the above categories, you may call us to inquire about our seasonal offerings. Everyone can benefit from this Il car hauling services company if they ship their automobile at the right time of the year.
Auto Transport Safety Measures in Illinois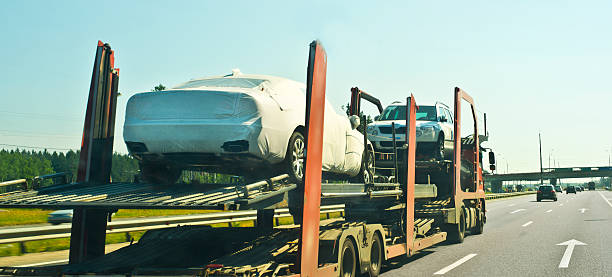 In the years of car shipping, there's never been a case of a vehicle being badly damaged during transportation. Due to our carriers' designs and our safety procedures, a couple of scratches or bumps are the most that can happen.
When using a car shipping open carrier, the weather or flying pebbles may cause such problems. However, these are easily fixed and can be avoided entirely with enclosed auto transport. Not to mention, these are risks all car owners take when driving their vehicles. Even in such cases, there are insurance policies set in place, so you can recover your losses, regardless of how small or big the shipment is.
Services And Information
A-1 Auto Transport Ships Worldwide.
Get a Free, No Obligation to Buy, Auto Shipping Quote.
Get my free quote now
or call us to do it for you:
How to Request a Price Estimate
We are glad to give price estimates to anyone who requests them for their Il auto hauling services. You can do so using either our form or our phone number, both of which can be found in the upper right corner of every page.
The advantage of using our phone is it's more private and takes less than 5 minutes to complete. It's ideal for getting a quick and accurate result about Il car hauler services.
On the other hand, many of our customers got a better deal by calling us directly. Since you can tell us more details through a phone call, there may be room for negotiations and adjustments based on your Il car shipper services needs and budget.
Illinois Car Transport Companies Directory
Nationwide Transportation, Inc.
This Illinois automobile transportation business offers for shipping a car to each of the 50 states for both cars and large freight. Those interested can also get free quotes to see how their instant car shipping services match up against their competitors.
101 West Grand Ave., Suite 200, Chicago, IL
877-607-5679
American Auto Transport
This auto transport Illinois company is a mainstay in the Chicago area, providing all types of Il car hauling services for various vehicles, from traditional vehicles to motorcycles, boats, and more.
1699 Wall Street, Mount Prospect, IL 60056
847-956-6088
Lepke Auto Transport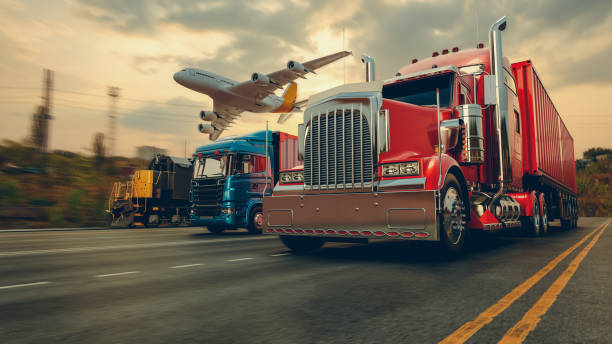 The shipping service company serves the greater Chicago area, Rockford, Springfield across the US and other countries. Lepke specializes in transporting both regular vehicles and custom models. This instant car shipping company works hard to ensure that your custom vehicle will get from Las Vegas to New Jersey or any other location.
2026 South Washtenaw Avenue, Chicago, IL
312-733-3478
UA Auto Transport
UA provides shipping service to all 50 states in the US and offers some of the most affordable car shipping rates in the business. It is one of the leading carriers in the Illinois car shipping industry. Call us and get a free instant quote for your shipment and check the shipping carrier availability.
1900 N. Austin Avenue, Chicago, IL
877-281-8633
Illinois Auto Transporter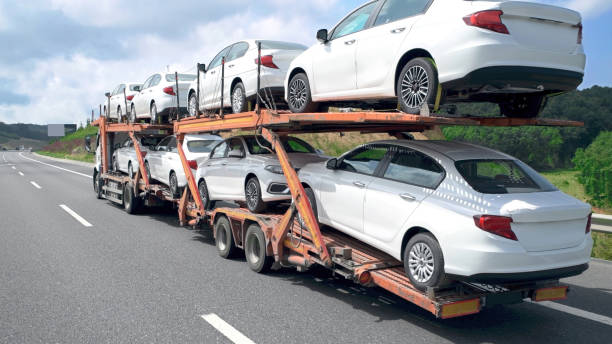 This instant car shipping company boasts a record of excellent customer service. The Illinois auto shipping company boasts of one of the leading car shipping experts in Chicago and the greater Illinois region for vehicles and any other heavy equipment. They ship all types of vehicles in and around the United States. The Il auto transport services company moves automobiles, trucks, vans, SUVs, motorcycles, and boats. Licensed, bonded, and insured, check their BBB accredited shipment online reviews.
2250 S. Morgan Street, Chicago, IL
516-280-2186
Baltic Auto Shipping
Baltic can ship any vehicle to just about anywhere in the country, and you can also inquire about international logistics options. Offers free rate quotes and top-notch service from their drivers and carriers. Customers' review ratings are usually positive. Offering door deliveries, open and enclosed auto transport. One of the more trustworthy companies in the industry. Visit their website to get your shipment free quote online.
5811 W. 66TH St., Chicago, IL
708-924-7474
Google+
Vehicle Registration in Illinois
If you're looking to make the registration of your automobile in the state of Illinois, you must complete these steps:
Go to the local Secretary of State office;
Take with you the title of the vehicle, your car insurance proof, an odometer statement, and one 190 VSD form;
Pay the title fee, the registration fee, and the taxes.
It is imperative to have your vehicles registered at the SOS office for all residents of Illinois. Also, you can renew your registration once it expires.
Please note some vehicle types, such as snowmobiles or custom-built vehicles, might involve different registration steps and special documentation that you should inquire about.
New Illinois Residents and Vehicle Registration
The state of Illinois offers a 30-day grace period to all new residents for registering their vehicles. You have to make Illinois-issued auto insurance within this time frame before licensing and getting your car titled in Illinois.
The process of registering your vehicle within Illinois involves submitting this documentation to your SOS office:
An Application for automobile transaction;
A document proving your residency within the borders of Illinois;
The original registration and title documentation of the vehicle;
Documentation that describes the vehicle in detail (model, make, year, Identification number, purchase date, and information on whether it was a new car or a used one);
The tax form applicable to the purchase situation: whether it was purchased directly from an auto dealership or a previous owner;
Proof of payment for tax fees and car registration
Please note you can benefit from reducing the registration tax if your vehicle is an electric one.
You will receive your Illinois license plate or temporary permit at the end of the process – if you applied for vanity or personalized license plates.
How to Register a Car in Illinois?
Illinois law states that when a resident comes in possession of a car, he has 20 days to register it with the local authorities regardless of its provenience (whether it was bought, received as a gift, or inherited).
While car dealerships handle submitting the paperwork for you, it falls in your responsibility to submit the registration paperwork if you've purchased the vehicle from one or more previous owners.
The first step in the vehicle registration of any car in Illinois is obtaining a valid Illinois auto insurance policy. Afterward, it is followed by the submission of a series of documents at the office of the SOS:
A form of the official Vehicle Transaction document completed in full;
The title of the vehicle, signed by previous owners;
(if applicable) Lienholders' addresses and names;
An odometer disclosure document signed by the older owner and by you alike;
A tax form for the tax transaction;
Payment of the tax fees and registration;
Electric vehicle owners can apply for a reduction in registration fees.
Military and Illinois Car Registration
Army members that do not reside in Illinois must conserve proper insurance and registration of their vehicle in the home state to avoid the risk of receiving a fine from law enforcement officers.
You can become a resident of Illinois while in the armed forces. For this, you must submit yourself to the process of enlisting a new vehicle registration for new residents.
If you are an Illinois resident and work for the military, you can follow the regular steps to register your vehicles with the SOS.
License Plates for Illinois-Registered Vehicles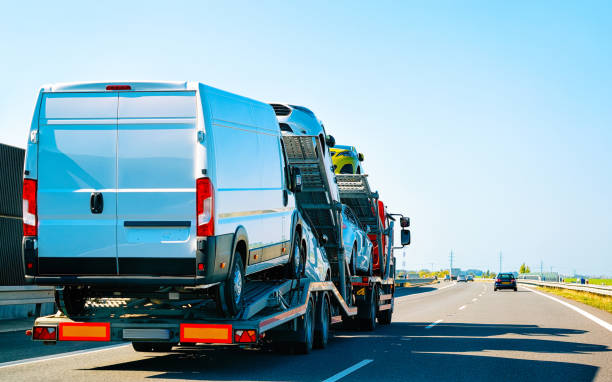 All registered vehicles receive standard license plates from the SOS office of Illinois if not requested otherwise. By paying an extra fee, anyone can get a personalized plate or a specialty license plate to ensure a smooth vehicle shipping.
The timeframe for receiving the specialized plates is between 60 and 90 days after applying. In the meanwhile, you will drive your vehicle around with a Permit of Temporary Registration. That temporary permit is valid for a maximum of 90 days, and it must be placed at all times in the designated area for the rear license plates.
If you don't receive your permanent plates before the expiration of the TRP, you must submit a second application with no additional costs. At that point, you'll get a second temporary permit that you will be able to utilize until your permanent plates arrive.
An additional transfer fee allows you to transfer the license plates to other vehicles in your possession. To benefit from this, you must remember to note the transfer in your application form.
The costs of an Illinois Car Registration
Different vehicles types have different fee values when it comes to their registration under the state of Illinois. The difference is given by the vehicle weight, automobile type of automobile, or the chosen license plate type.
The prices vary from a rough $101 for a passenger vehicle to $114 for a car with personalized or vanity plates.
Emission testing for Illinois vehicles: Even though emission testing isn't mandatory for vehicle registration in Illinois, vehicles should be the object of regular testing. Therefore, make sure to check if your car is or is not due for an emission test.
Other Illinois Resources
Illinois.gov - official government website for Illinois.
Illinois Wikipedia Page - everything you need to know Illinois state.
The University Of Illinois - A world leader in research, teaching, and public engagement.
Illinois On Craigslist - local classifieds and forums for jobs, housing, for sale, personals, services, local community, and events.
Frequently Asked Questions
Who Regulates Illinois Car Shipping Companies?

Illinois car shipping companies must be certified by the Illinois Commerce Commission, also known as the ICC. This organization is responsible for safeguarding the public regarding commercial trucking—which includes auto transporters.

Illinois also requires auto shipping companies to have a USDOT number, which they obtain from the Federal Motor Carrier Safety Administration (FMCSA). The FMCSA tracks all interstate trucking licenses and safety records so that the public can access them.
Where Can I File a Complaint About An Illinois Car Shipping Company?

Looking for information on auto transport in Illinois is quick and easy. Type the car shipping company's name into the search bar on the Motor Carrier Information System page, and you should find the company's status. If you can't find the auto transport company, you can also call the ICC at (217) 782-4654 or email the commission on this page. The information collected by the FMCSA is also readily accessible using the company's USDOT number. Enter that number into FMCSA's Safety and Fitness Electronic Record (SAFER) system, and you'll receive licensing and safety information about the company. Avoid using an unlicensed Illinois car shipping company.
Where Can I File a Complaint About An Illinois Car Shipping Company?

If you need to file a complaint against an Illinois car shipping company, you can fill out this form on the ICC website, where you can describe the incident in detail. Return the form by mail to the address on the top of the form, and you should hear back shortly about the status of your complaint.

Federal complaints to the FMCSA need to be made by phone within nine months of the event. You can reach their complaint office by calling 1-888-DOT-SAFT (1-888-368-7238), Monday through Friday, from 8 am to 8 pm Eastern.
How Do I Ship a Car for Less?

The last thing you want to do is overpay to get car shipping services. A-1 Auto Transport can help you get the most value for your money. Here are some ways you can lower your car shipping costs pick-up

Under the Benefits of Enclosed vs. Open-Air Carrier

Choose between an enclosed auto transport with hard sides and a roof, or an open-air carrier, which is open to the elements. While enclosed carriers offer more protection, open-air carriers are much cheaper. And because most car shipping carriers can carry more vehicles, you'll often have less trouble finding an available carrier for shipping a car.
Keep Your Car Shipping Schedule Open
Guaranteeing a specific delivery or pick-up date usually means spending extra money on car shipping services. Instead, try to be as flexible as possible—this will usually lower your overall costs. You may also decide to auto shipping a car during the winter. With fewer auto transport in demand in the winter season, car shipping will usually be cheaper.
Use Terminal-to-Terminal Service Auto Transport
Instead of door-to-door service, take advantage of the less expensive terminal-to-terminal service. You'll drop your car off at a nearby terminal, where it will be loaded onto a truck and shipped to a terminal close to your ultimate destination. Then you pick up your car from the terminal before driving it to your location.
What Do I Need to Do to Ship My Classic, Exotic, or Luxury Vehicle?

Usually, vehicle owners with expensive cars will want to choose an enclosed carrier. The higher cost is more than offset by the superior protection against the elements, like rain, hail, and snow, as well as from any debris that kicks up during shipment. And since many enclosed carriers have hydraulic lift gates, your car will be protected from the moment it's loaded.

Enclosed carrier drivers are experts in providing white-glove service, and they'll make sure your luxury or classic car arrives undamaged. You can always track the status of your shipment online.
Do I Need to Buy Insurance to Ship My Car?

For most car owners, the answer is no. Every Illinois car shipping company is required by law to have insurance covering the vehicles they're transporting in case they become damaged during transit. 

When you receive your car, look for any damage. If you spot something, let us know, and we'll get the claims process going as soon as we can.

For more valuable cars, you may want to look into adding supplemental insurance. While the carrier's insurance also covers your car, there's a chance it may not be enough to cover all of your damage. Adding coverage to your policy will give you peace of mind.
What Kind of Paperwork Will do I Need to Bring During Car Shipping?

You will always need to present your driver's license when picking up or dropping off your vehicle. However, your carrier may ask you for additional documents, including:
Proof of insurance
Registration
Information on your lease or financing
A copy of your car's title
While you may not need all of these documents, it's handy to have them ready just in case. That way, you can avoid any delays that could put your delivery behind—and possibly cost you more money.