What's in this article?
Houston Heavy Equipment Shipping Services by A-1 Auto Transport
If you need reliable heavy equipment shipping services in Houston, A-1 Auto Transport is standing by to help. We can ship equipment and vehicles including bulldozers, dump trucks, excavators, industrial and engineering equipment and more. No matter the job, our team of drivers and logistics experts will get your equipment where it needs to be – on time, and on budget. Get a quote today and get started.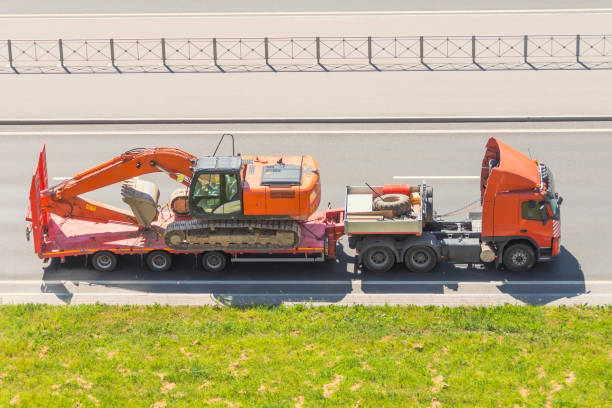 If you're shipping heavy equipment in Houston TX, we have the right equipment hauling services for you. You can count on us to get your shipping needs done quickly, safely and efficiently. We offer shipping services for all sorts of heavy equipment to anywhere in the area and beyond. With our experience, we ensure that your shipment will arrive safely and on time so you can expect a smooth shipping process every time.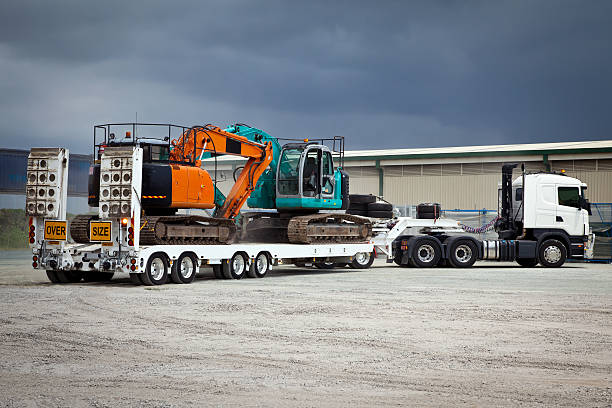 Take advantage of our shipping heavy equipment services today and let us deliver exactly what you need!
Houston Heavy Equipment Pricing & Time To Ship Examples
| Shipping To/From Houston | Cost | Distance | Estimated Time In Transit |
| --- | --- | --- | --- |
| Houston to San Diego | $2569 | 1468 miles | 4 - 6 days |
| Houston to Mobile | $819 | 468 miles | 3 - 5 days |
| Houston to Charlotte | $1815 | 1037 miles | 4 - 6 days |
| Detroit to Houston | $2284 | 1305 miles | 4 - 6 days |
| Portland to Houston | $3411 | 1949 miles | 5 - 7 days |
| Houston to Memphis | $992 | 567 miles | 3 - 5 days |
| Houston to Boston | $3222 | 1841 miles | 5 - 7 days |
| Houston to New York | $2849 | 1628 miles | 5 - 7 days |
Insurance For Hauling Heavy Equipment In Houston
When you book heavy haul services in Houston from A-1 Auto Transport, you will be covered by insurance up to federal requirements. However, you may need to purchase additional insurance coverage if the value of your equipment exceeds the federal coverage requirements.
When you contact A-1 Auto Insurance for a quote, we can discuss the details, and help you get any additional coverage you may need to protect yourself in the rare event that there is an issue with your heavy equipment shipping job in Houston.
How to Prepare Your Heavy Construction Equipment for Shipping by Hauling Company
Having heavy construction equipment shipped to a new job site or back to the warehouse requires careful preparation, for both the safety of your shipment and for your wallet. Here are some tips on how to prepare your heavy construction equipment for shipping by a hauling company.
Have Accurate Paper Work
Make sure you have all necessary paperwork in order. This may include a bill of sale, title, registration and lien documents. Having this information handy will speed up the shipping process.
Snap Your Shipment
Take pictures of your construction equipment before it is picked up for shipping to provide proof in 6case damage occurs during transport. This can also be helpful if you need to make an insurance claim.
Drain all Fluid
Be sure to drain all tanks, such as fuel tanks and coolant tanks, before the equipment is loaded onto the hauler's truck. It's also a good idea to check for any loose pieces or parts that could become damaged in transit.
Protect Your Equipment
Make sure your construction equipment is properly secured on the hauler's truck. You may need additional equipment to secure the load and make it safe for travel.
Do Your Research
Before signing a contract with a hauling company, take some time to do your research. Make sure you are working with an experienced, reputable company that has insurance coverage in case anything goes wrong during transit.
Tricks to Reduce Your Estimate When Shipping Heavy Equipment to Houston Tx
Industrial equipment can be expensive and difficult to transport, but with a few tricks you can reduce your shipping costs.
First, organize all of the materials that need to be shipped ahead of time so that everything is ready for pickup when it arrives.
Second, use a specialized heavy haul shipping services that offers discounted rates for bulk orders.
Third, research different shipping providers to make sure you are getting the best rate available.
Fourth, package and secure your items properly to avoid any damage while in transit.
Finally, look into whether or not the freight shipment can be consolidated with other shipments going to the same destination in order to reduce the overall cost.
With these tips, you can save money on industrial equipment shipping and ensure everything arrives safely.
Types Of Equipment We Ship In Houston
There's no kind of equipment we can't ship in Houston. With our heavy-duty trucks, flatbeds, and expertise, we can handle any job, including oversize loads and other complex jobs. We commonly ship the following types of heavy equipment in Houston:
Combines, tractors, and agricultural equipment
Graders and track loaders
Pile drivers
Heavy vehicles and large trucks
Dump trucks
Forklifts
Hydraulic equipment
Industrial and engineering equipment
Engines
Generators
And more. If you're ready to book heavy haul services in Houston, just contact us online or call A-1 Auto Transport at (888) 230-9116 to get a quote immediately. We're always standing by to provide heavy equipment shipping throughout Texas and the rest of the United States.
Benefits of Choosing A-1 Auto Transport for Your Houston Heavy Machinery Shipping Needs
A-1 Auto Transport is your go-to choice for shipping heavy equipment in Houston, TX. Our careful and experienced shipping specialists provide reliable shipping services to get your heavy machinery where it needs to go. Choose us and benefit from affordable rates, fast transit times, detailed tracking updates, and more.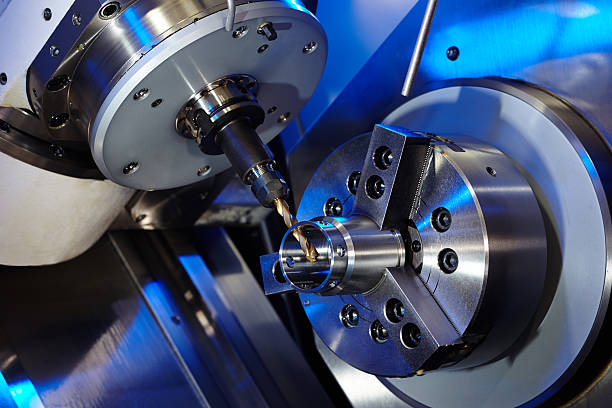 We believe shipping heavy machinery should be hassle-free and reliable—this drives every move we make when shipping any size and type of equipment to any destination. With our fleet of trucks available 24/7 and our singular focus on delivering superior customer service—you can count on us for all your shipping needs.
If you're looking for a top-notch transport company who values the safe shipping of your expensive equipment above all else—look no further than A-1 Auto Transport!