What's in this article?
Safe And Reliable Georgia Motorcycle Shipping Services By A-1 Auto Transport
In the state of Georgia, motorcycle enthusiasts can be seen all along the many paved and well-maintained roadways. Forests, mountains, coastlines and more are to be found along Georgia roads. It has all types of scenery for any motorcyclist. Not to mention, the weather is quite favorable too.
With the variety of shipping methods, a motorcycle owner is sure to find one within their budget that they can feel safe with. Shipping companies also have insurance for the owners of the motorcycles so that they can have some peace of mind in knowing that their bike is safe with the motorcycle shippers during shipment.
Variety of Motorcycle Shipping Methods Offered By Motorcycle Shippers
Below is a list of the different types of shipping methods usually available through shipping companies. These methods are all relatively affordable depending on the length of travel during shipment, as well as the bike's weight.
Terminal to Terminal
Door to Door
Enclosed Shipping
Open Shipping
Crated Shipping
All of these shipping methods have standard requirements with the exception of crated shipping. Crated shipping is usually chosen for its cheaper rate and safety benefits. However, the vehicle will need to be free of all fluids and the battery will need to be disconnected.
Clean it. Make sure there is no dirt or debris.
Remove any loose or unnecessary items from the bike.
Check the gas tank and make sure that it isn't above a ¼ of a tank.
Check all other fluids.
Take photos and inspect the bike for damage before shipment occurs. Keep documentation and proof for yourself just in case.
Check the battery and the tire pressure.
If the motorcycle has an alarm, please make sure that it is disconnected.
Georgia Motorcycle Transport Services
Georgia motorcycle transport services make motorcycle rides a breeze. Whether you are planning to move a motorcycle in or out of the state, or simply need to relocate it from one city to another, motorcycle shipping companies can provide you with dependable, stress-free delivery of your motorcycle. With experienced personnel and a wide range of rigorous safety standards, motorcycle transport services make sure your motorcycle gets where it needs to go safely and on time.
Thanks to modernized logistics systems, motorcycle delivery companies can track your shipment safely across states and even make sure you get prices that fit your budget. Trust Georgia motorcycle transport services for top-tier service when it comes to moving your motorcycle!

Do You Need to Get Your Motorcycle Shipped to Georgia? If So, There Are a Few Requirements That You'll Need to Meet.
If you're a motorcycle enthusiast planning the motorcycle ride of your dreams to Georgia, you'll want to consider motorcycle transport services. These companies offer convenient and secure motorcycle shipping services that meet all your requirements. You can usually get started with an online form that includes service information such as your motorcycle's make and model, your zip codes, and any applicable shipping options.
Many motorcycle shipping companies offer competitive rates for getting your motorcycle safely and securely shipped to Georgia, so be sure to check around for deals or request a free quote to find the best one for you. With motorcycle transport services, you can rest assured that even in this populous city your motorcycle will arrive in pristine condition at its destination!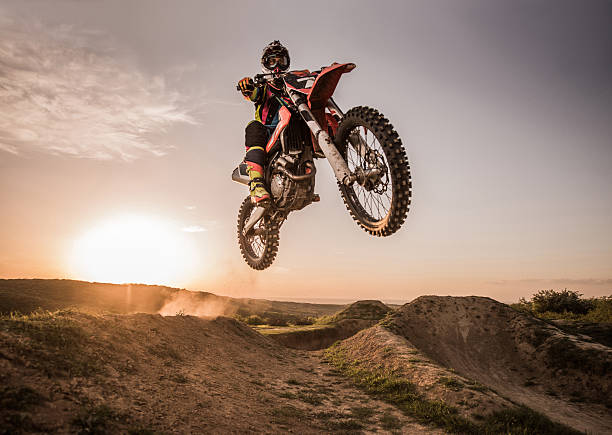 A-1 Auto Transport Ships Worldwide.
Get a Free, No Obligation to Buy, Motorcycle Shipping Quote.
Get my free quote now
or call us to do it for you:
Motorcycle Transport Companies that Provide Motorcycle Shipment in Georgia
AA Car Transport LLC
Atlanta, GA 30346
(678) 500-8905
Schumacher Cargo Savannah
6232 Georgia 21
Savannah, GA 31407
(800) 599-0190
Aryan Transport
Campbellton Rd.
Atlanta, GA 303311
(972) 636-1664
Popular Destinations:
Frequently Asked Questions
How much does it cost to ship a motorcycle to Georgia?

When analyzing cargo pricing, all shipping companies are required to consider the same parameters. Distance between pick-up and drop-off points is the first and most important factor. No matter if your business charges by the mile, the hour, or a set amount, the greater the distance, the more you'll spend.

The amount of fuel the truck will use while driving is another crucial factor to consider, especially in light of the influence of external factors like weather and traffic.

You will spend more during the busy months since the logistics are more challenging. This is due to the company's increased difficulty in addressing all the factors to choose the best course of action for your motorcycle.

Logistics seems simple enough, but the company has to make sure the heavy traffic doesn't affect your delivery to a large degree. This is why it's advised to place your order ahead and avoid busy months.
How long does it take to transport a motorcycle to Georgia?

It is impossible to give a firm response because of the wide range of variables that influence long-distance travel. Despite the fact that both the pick-up and drop-off locations are in Georgia, the overall distance will increase.

Aspects such as the weather can have a bigger influence than you might think because of the possibility of delays. Remember to factor in local holidays. Even while the organization takes these into account, developing a path that avoids them takes time.

But there are other elements at play as well. It may take less time to deliver something farther inside the state than closer, yet it needs driving on the highway due to border inspections. If you employ a company, you'll get a quotation for that.
Will my motorcycle be secure?

As long as you choose a business carefully, you won't have to worry about your motorcycle being secure. This is because a trustworthy company is better at ensuring everything runs smoothly.

It's fairly easy to choose a company. Visit the state's official website if you want a list of accredited movers in that state. From there, you can select a list to browse through and pick the option that best suits you.

Keep in mind that you need to consider your situation. Selecting an international company is a smart option if you want to transfer your motorcycle across the country or outside of it. Still, it's not necessary for a relocation that's closer or inside the state.

In fact, a local business is preferable if your destination is not too far away because the staff is more knowledgeable about the surrounding area.
Will my motorcycle be insured?

As long as you carefully choose a shipping company, you won't have to worry about your items being harmed during delivery. This is because it's essential to confirm the insurance status of any DOT-recognized transport business regularly.

The pre-trip inspection is crucial for supporting your legal case if something is lost or damaged while traveling, so it is advisable to take photos. If not, matters get more problematic because there might not be any proof. At the absolute least, you will have an inventory list and movers.