What's in this article?
Car Transport Florida Near Me - Ship Car To Florida
The Sunshine State may well be best known for its numerous tourist opportunities, Kennedy Space Center, South Beach, West Palm Beach, Universal Studios, and other theme parks than just about anything else. Yes, this is home to the big mouse's house; however, it is also where some of the most beautiful beaches in the country can be found, along with a nice mix of larger cities and quaint towns. Travel to Florida is the centerpiece of many a vacation, and one of the best ways to tour the state is via car. Driving from points north around the Panhandle beaches to the touristy areas in the central portions of the state before enjoying some of the most beautiful sunsets known to man in the Keys, there is much to see. So, why wouldn't you do it in your own vehicle?
Florida Auto Transport Cost & Time To Ship Your Car Examples
| Shipping To/From | Cost | Distance | Estimated Time In Transit |
| --- | --- | --- | --- |
| Miami to Orlando | $236 | 236 miles | 2 - 4 days |
| Jacksonville to Miami | $347 | 347 miles | 2 - 4 days |
| Nashville to Jacksonville | $445 | 593 miles | 2 - 4 days |
| Miami to Atlanta | $498 | 664 miles | 3 - 5 days |
| Illinois to Florida | $710 | 1184 miles | 4 - 6 days |
| Florida to San Antonio | $731 | 1219 miles | 4 - 6 days |
| Massachusetts to Florida | $831 | 1385 miles | 4 - 6 days |
| Florida to Phoenix | $1099 | 2197 miles | 6 - 8 days |
| Nevada to Jacksonville | $1235 | 2469 miles | 7 - 9 days |
| Oregon to Miami | $1241 | 3102 miles | 7 - 9 days |
* Car shipping prices and times to delivery location are estimated. They can vary depending on the season and what type of vehicle you are shipping. Contact us to discuss reasonable car transport rates from top auto shippers.
Car Shipping Companies Near Me - Florida Car Transportation Companies Near Me
Looking for auto transport companies near you in Florida? A drive from Homestead Florida to Florida's northern border is nearly 7-hours. It takes about a full day of driving just to get your car out of the state, let alone to another one. If you'd like to leave the driving to professional auto transport companies, then choose a car transport company that has experts and credentials to save you time and money. We can do one way and two-way trips, depending on your circumstances.
Tips For Using Florida Car Transport Companies
Since many people use their vehicles to tour Florida, there are several options to keep in mind when it comes to Florida car shipping and the auto transport industry in general.
Choose a car transport pick-up point close to the area in which you plan to travel: Since there are many areas of the states to see when vacationing in the Sunshine State, make sure that you schedule your Florida auto transport pick-up from a location nearby the region in which you plan to be traveling.
Make sure you get a final inspection report with current vehicle conditions before sending your car to Florida.
Use Better Business Bureau approved car movers.
Seasonal travelers shipping to the Florida Keys? Use car hauling companies who specialize in this when transporting cars to another state.
Compare multiple Florida car transport quotes using an online quote calculator or dispatch department, make sure of NO hidden fees.
Protect your vehicle from the sun: If your car has a custom paint job, then you might consider enclosed auto transport to ensure that the bright and bold Florida sun doesn't do a number on your vehicle if it exposed to the sun. This is something to talk over with your chosen Florida auto transport company to ensure that this type of vehicle shipping is a type that they offer.
Plan your course of travel: If you plan to travel around the state via car, then you might chart your path ahead of time to be most efficient. This way, you don't spend a great deal in gas traveling from one area to the state and back again because you've discovered a point of interest that you previously missed.
Our Florida car shipping company ensures that you see as much of the state as possible since you have access to your personal vehicle during your trip. Moreover, should you opt to relocate to the Sunshine State, you have a number of options in terms of auto transport to get your vehicle relocated, as well as your personal belongings.
Visit the Florida Department of Transportation website for more information on travel and car transport options in the state of Florida including Key West and all major cities.
Long Distance Auto Transport to/from Florida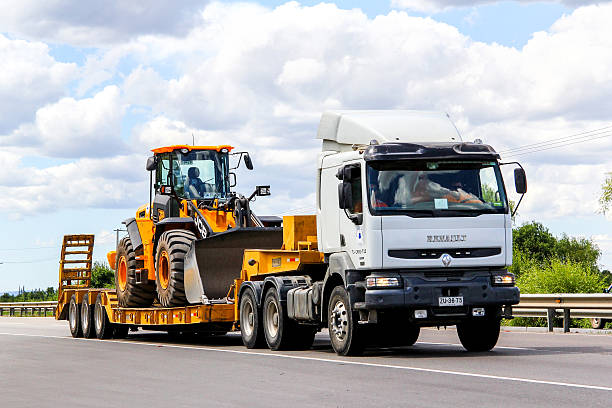 Open carrier auto transport trucks are most often employed for long distance vehicle transport services for a number of reasons. Since these auto transporters can carry up to 12 automobiles at a time, they're much more affordable. Due to this, they are booked most often. Companies prepare more of them, so it's much easier to find an available open carrier availability than an enclosed one when trying to get your car to Florida. The entire process is also cheaper and well monitored till your car arrived at the desired location.
The Downside
The main downside of such carriers is the time it takes to move your car to its destination. Depending on the distance and the number of vehicles on the trailer, it can take a week or more for the motor carrier to arrive.
Some customers are worried about the weather or road debris damaging their vehicles during transit. Although such incidents are rare, if you wish prevent them, then an enclosed carrier may be a better option.
International Auto Transport from/to Florida
If you're moving to another country, there are several things you should consider before bringing your car along with you:
- First of all, check the import taxes of that state to see if they're reasonable. Some countries inflate them on purpose to discourage second hand cars from entering their borders. - Secondly, see if your car is street legal in that state. You may have to modify it to meet their standards. - Finally, speak with an auto transport company to see what it will cost you to ship the vehicle. A1 Auto
Transport can help you keep costs to a minimum and take care of most aspects of the shipment. Call our office now.
Cheap Car Transportation Options in Florida
Auto transportation can be costly, but only if you choose the most expensive features. Enclosed transportation, white glove service, express deliveries, and door to door services all cost more due to various reasons.
To ship your car at a family friendly budget, using an open carrier, driving your car to the nearest terminal, and taking advantage of seasonal offerings and our various discounts is a much better plan.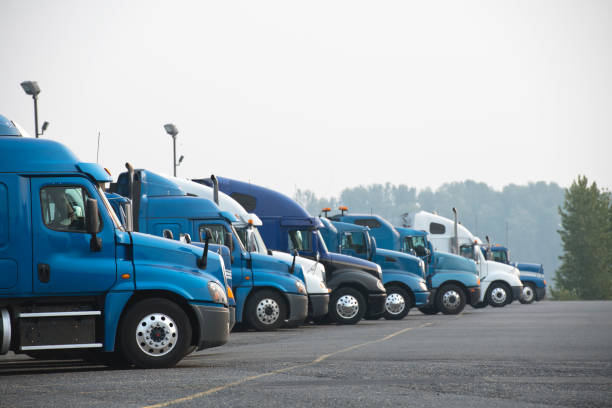 Open Carriers Are Cheaper
Open carrier auto transport services are generally cheaper than enclosed ones since open trucks can carry twice as many cars, if not more. Because of this, they are also much more common, making them easier to book.
By driving your car to the nearest terminal, you'll avoid the extra fees of door to door shipping. You can receive your car at a terminal as well to avoid more costs.
Finally, you should inquire about our seasonal offerings and discounts. If you're eligible, your auto transportation costs will be lowered significantly.
Shipping Luxury and Classic Cars in Florida
While enclosed transportation is not the cheapest way of auto transport in Florida, it is by far the most suitable option for luxury, exotic, or classic vehicles. A classic or antique car owner can never be too careful with the original parts and paint. Therefore, enclosed carriers must be taken into consideration, as they offer the highest level of protection available on the market.
With an enclosed transportation method, luxury vehicles are also protected from various forces (dirt, moisture, debris), and from weather conditions. The shipping process is calibrated to ensure protection and security to all expensive vehicles that must be shipped throughout the state of Florida.
Florida Special Discounts
Military members that want to ship a car to or from Florida benefit from special discounts. A preferential price is offered as well to seniors and students that choose our services. Seasonal offers might apply to clients that do not fit the above-mentioned criteria.
Auto Transport Safety Measures in Florida

A1 Auto Transport takes it upon itself to deliver your vehicle in the same state you've left it with us. To accomplish this, we follow a time tested procedure.
We inspect our trucks regularly to make sure there are no malfunctions which can compromise the vehicles. We double check each car to see if it's strapped in properly, so it can't move on top of the carrier. The route we take is also carefully planned out to avoid bad roads and traffic.
On our open trucks, your automobile is protected from the elements by bars and other vehicles nearby. Because of this, even if a pebble were to fly from the road towards it, the exposed surface it can hit is minimal.
And pebbles/the occasional rain is all you have to worry about. Unlike when actually driving the car, you risk no flat tires, no damage to its internal structure, and no extra mileage.
A-1 Auto Transport Ships Worldwide.
Get a Free, No Obligation to Buy, Auto Shipping Quote.
Get my free quote now
or call us to do it for you:
How to Request a Price Estimate
We encourage our clients to use our online form to receive a price estimate. It's located at the top of the page and can be completed in up to 5 minutes. Read the instructions carefully. The data you enter must be truthful to receive a correct response.
If you'd like a direct answer, you can call us directly. The number's placed near the 'Get an Instant Quote' tab and can be used anytime. We're available 24/7. Due to the extra details that can be given through the phone, some of our clients have saved up to 15% in transportation costs using this method.
Florida Auto Transport Companies Directory
Ship Your Car Now, LLC
55 NE 5th Ave Suite 402
Boca Raton, FL 33432
888-532-8805
Budget Auto Shipping
As the name implies, Budget Auto Shipping focuses on saving Florida automobile transportation customers money in every way possible, and their vehicle shippers have been safely helping those in the process of relocation for a long time. This includes suggesting more budget-friendly ways get your vehicle from one point to the next, as well as specials for transport customers that keep them coming back to Budget for all of their car transport needs.
555 NE 15th St # 2T, Miami, FL
888-301-4285
CD Auto Transport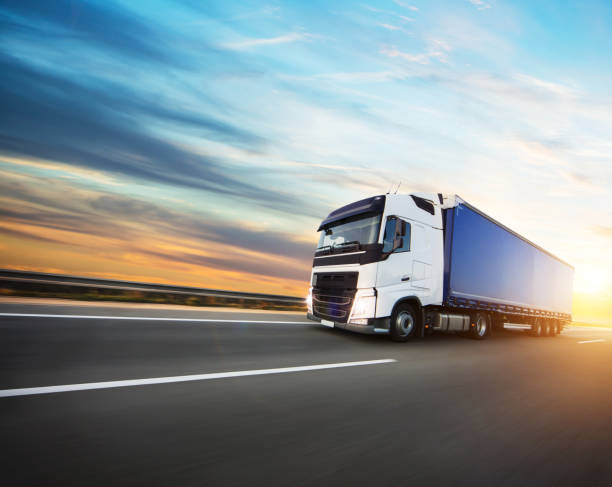 This Florida car transportation company specializes in moving a variety of vehicle types, from cars and trucks to motorcycles and boats. Moreover, CD offers clients of all types Florida auto transport services, from auto dealers to individuals that just want their car delivered during an extended vacation in this sunny southeastern state. Licensed and bonded, offering door to door services with enclosed and open air trailers. Check BBB accredited review online, this business has a good rating.
915 Northwest 1st Avenue, Miami, FL
305-677-3747
The All American Transport Company
In business in the Miami area for a number of years, the All-American Transport Company provides Florida auto transport services in the greater Miami area and all over the United States nationwide. The company is well known for its customer service and price budget-friendly transport options, as well as its reach for delivery around the state.
10300 SW 72nd St # 270
Miami, FL
305-695-9137
Exclusive Auto Logistics
For those individuals looking for a Florida car transport company that specializes in quality transports of all types, look no further than Exclusive. From shipping custom and classic vehicles to more basic makes and models, Exclusive provides a wide range of transport options. Coast to coast auto shipping, terminal to terminal.
8660 West Flagler Street #103, Miami, FL
877-363-4120
Orlando Auto Shipping
Shipping to and from the Orlando area, Orlando Auto Shipping can provide you with transport services for both long and short term Florida car transportation needs.
326 South Orange Avenue
Orlando, FL
407-434-9342
Hansen and Adkins Auto Transport
Perhaps you want a company that understands your special needs when it comes to shipping your vehicle; after all, it's likely one of your largest assets. Hansen and Adkins offers specialized transport and has extensive experience working with dealerships to transport vehicles from one lot to the next.
1202 Pine Avenue
Orlando, FL
407-855-9537
Auto Driveaway
With more than 60 years of business under their belts and an impressive roster of Fortune 500 clients, Auto Driveaway offers fleet shipping that can go either driven by one of the company's expert drivers or via a truck to reduce wear and tear.
6909 Partridge Lane
Orlando, FL
407-678-7000
Proficient Auto Transport
If you've got a luxury vehicle, these may be the guys you want to call. They offer specialized Florida car shipping services for custom and luxury cars, though they ship the more well-known makes as well.
10057 103rd Street, Jacksonville, FL
904-772-1175
Haul My Auto
Family owned and operated with full insurance and a DOT compliant status, this Florida auto transport company can haul both exotic and rare vehicles as well as the more common makes and models for those that are moving to or leave the Sunshine State.
3654 Cameron Crossing Drive, Jacksonville, FL
904-226-1615
Vehicle Registration Process in Florida
Basic Steps:
Drop by a DHSMV office in Florida.
Present your proof of identity, car insurance certificate, and title.
For new residents, complete an odometer reading and VIN inspection.
Submit a payment for $225 in initial fees for vehicle registration, taxes, tag fees, and title fees.
Please see information below for more details.
Florida state law requires vehicle registration, and residents must complete it with the DHSMV. If this is your first time registering your vehicle, you may find this page helpful. Florida requires that you complete the titling and registration process together and at one time.
You are required to visit your local DHSMV office to title and register your vehicle within 30 days of:
Starting work in Florida;
Registering your children to a school in the state;
Establishing residency in Florida via lease, house or apartment purchase, or rental.
Florida state law requires vehicles to be titled and registered together at one time. You may choose to title only your vehicle, but it is against the law to drive an unregistered vehicle.
Registration for Out-of-State Automobiles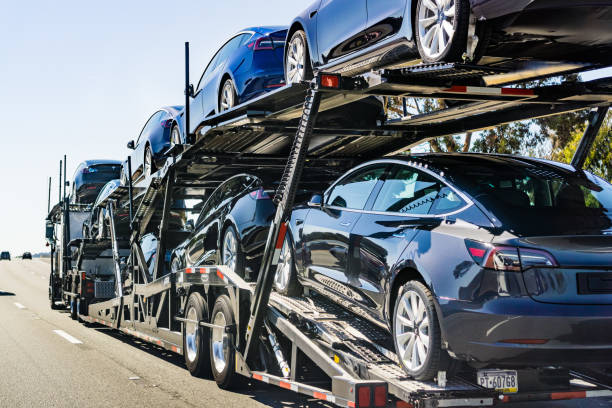 You will need to accomplish the following prior to vehicle registration:
Obtain a driver's license in Florida;
Purchase a state auto insurance;
Complete an odometer reading and VIN inspection.
After completing these steps, visit the FL county office of the tax collector to:
Present your FL driver's license. For multiple owners, each owner must present proof of identification.
Present certificate of FL issuance.
Submit the title furnished outside of FL.
If you don't have possession of the title and a lienholder is still holding it, the office of the tax collector can assist you with contacting and sending a new vehicle title to the lienholder.
Frequently indicated as a FL automobile registration number by mistake, you will need to have your VIN verified. You can complete this prior to registration with the office of the tax collector or with:

The FL Notary Public,
FL DMV inspectors/examiners,
Any officer of the law,
FL automobile dealers,
Previous state car dealer on the letterhead,
Provost marshal, navy legal man, or military officers on active duty.

Proof of identification is necessary for each owner
You can register your automobile for either one or two years.
Complete verification of odometer and VIN.
Submit payment for all tax and registration fees.
Automobile Sales Tax for New Residents
First-time vehicle registration in Florida is subject to use tax, sales tax, and other local taxes under the state's discretion. These taxes are dependent on the length of time the owner has owned the vehicle, regardless of whether these taxes are actually paid.
Less than six months vehicle ownership:
The owner is required to pay six percent FL use or sales tax, as well as any local non-obligatory taxes that may be required by your county.
FL sales taxes are pro-rated in accordance to any previously paid taxes out of state.
For instance: You've paid three percent tax in your previous state; you can deduct this from the tax you owe in FL, which is 6%, making your total use or sales tax 3%.
More than six months vehicle ownership:
If the car is registered out of state, is not subject to use, sales, or local non-obligatory taxes;
Vehicles registered and titled outside of Florida must be verified as owned for six months or greater.
Whether you purchased a new vehicle or have been given one, Florida residents are required to register their vehicles. The registration process for car dealership-bought vehicles differs from those bought from an independent seller.
Car Dealership Vehicle Purchase
When you purchase a vehicle from an authorized car dealership, they usually assist in filing the registration/title and issuing provisional license plates for you. If you are looking into purchasing a new vehicle, ask the dealership if they have a license to utilize the Electronic Filing System (EFS) as well as the ETR system.
The dealership has thirty days to complete the registration and title transfer. If it wasn't accomplished within that span of time, you must inform the local tax collector's office to complete the titling and registration process. You also need to file for a Sale Bill with the dealer/seller as proof of the transaction, which they will then forward to the office of the tax collector. It is crucial that you keep a duplicate for your records.
Once the FL Notice/Sale Bill has been completed, proceed with the registration process by accomplishing the following:
Complete the title information properly with the vehicle seller.
Ensure the car's VIN matches the one indicated in the title. You must complete an inspection of the VIN if the vehicle was titled out of state.
For vehicles, ten years old or less, accomplish a mileage/odometer disclosure.
Bring the title you filled out to the local tax collector's office and present to the officer.
Submit insurance certificate.
If you're buying a car that was titled out of state, you need to title the vehicle in Florida.
Submit payment for all fees:

Fee for title,
Automobile registration tax,
6% Florida use and sales tax,
Local non-obligatory fees,
Charge for license plate (not charged if you are transferring plates).

Collect your registration stickers and license plates.
Provisional Vehicle Registration
For non-Florida residents who have purchased an automobile within the state, they must visit a local office of the tax collector to determine eligibility for a provisional vehicle registration plate. That way, they can drive the automobile legally back to their county residence prior to registering it in their home state. Payment for the sales tax in Florida is required, and you have to present a proper certificate of insurance to obtain provisional tags.
Military Members' Vehicle Registration
Military members can register their vehicles in different ways, and the process depends on whether they are Florida residents, non-Florida residents stationed in Florida, or a resident of Florida stationed in another state or abroad.
Florida residents in the military: Service members assigned in Florida are obliged to follow the standard vehicle registration process that applies to all Florida residents. However, they are exempted from paying the initial fee for registration.
Non-Florida resident service members stationed in the state: Military members are not obliged to do a vehicle registration while stationed in Florida. However, they must always bring proper insurance documents with them and keep their vehicle registration up-to-date in their original state.
If you opt to complete the title and registration process in Florida, please follow the instructions above. You can inquire to see if you are eligible for an exemption on the initial fee for registration.
Military Florida residents stationed outside Florida: Residents serving in the military but stationed out of state can complete a vehicle registration in Florida. Check the documents listed below, include your registration fee payment, and forward them to the local tax collector's office:
The original title of the vehicle;
Florida Affidavit of Insurance;
Information on Insurance Exemption for Military members;
Affidavit of Military Exemption from Initial Registration Fee;
Sales Tax Exemption (applicable to US Military members).
Also, you can submit a request to give authorization for an individual to complete your vehicle registration documentation for you.
You will receive your registration stickers and license plates in the mail.
Automobile Registration Fees
The state of Florida imposes various fees depending on vehicle type, weight, chosen license plates, and if the vehicle will be registered for one or two years.
The fee for initial automobile registration: $225
Vehicles for private use:

2499 lbs or greater: (1 year) $27.60; (2 years) $55.20;
2500 – 3499 lbs: (1 year) $35.50; (2 years) $71.50;
3500 lbs: (1 year) $45.60; (2 years) $91.20;

Trucks for private and commercial use:

1999 lbs or greater: (1 year) $27.60; (2 years) $55.20;
2K – 3K lbs: (1 year) $35.60; (2 years) $71.20
3001 – 5K lbs: (1 year) $45.60; (2 years) $91.20

Flat fee for leased vehicles: $17, and:

"For Hire" vehicles with less than nine passenger capacity: additional $1.50 to flat fee/ 100 lbs weight of vehicle;
"For Hire" vehicles with passenger capacity of 9 or greater: additional $2 to flat fee / 100 lbs weight of vehicle.

Fee for license plate issuance:

Transfer of plates: $7.35;
Issuance of new plate: $28.
FL Vehicle License Plates
Once all the registration paperwork has been completed, you will be given your Florida license plate and registration stickers. Your registration sticker should be stamped on the license plate's upper right square corner.
You will be given a chance to select which type of plates you'd like: special, standard-issued, or personalized.
Other Florida Resources
MyFlorida.com - official portal of the state of Florida.
Florida Wikipedia Page - everything you need to know about the state of Florida.
University Of Florida - The University of Florida (UF) is a major, public, comprehensive, land-grant, research university. The state's oldest and most comprehensive university, UF is among the nation's most academically diverse public universities.
Florida National Parks - some beautiful places to see.
Florida On Craigslist - local classifieds and forums for jobs, housing, for sale, personals, services, local community, and events.
Related Information & FAQ
Frequently Asked Questions
How do I ship my car to or from Florida?

Shipping a car is surprisingly simple; once you know the "to" and "from" locations. Does this involve Miami, Tampa, Orlando, or somewhere beyond Florida?  Call A-1 Auto Transport at 800-452-2889 for a no-cost shipping quote. We'll guide you through the steps and handle all the details.
What extra services are available for shipping my car?

Most of the time, your vehicle ships via an open trailer that is unprotected from inclement weather and road debris. If your car is new or valuable, consider an enclosed shipping upgrade for extra safeguarding.  Door-to-door service is another popular option that includes fixed pick-up and drop-off appointments.
How much does it cost to ship my car to or from Florida?

Vehicle shipping costs depend on what you're shipping and to where. So, sending a small hatchback from Miami to Jacksonville might cost $350. However, shipping a large SUV from Orlando to Los Angeles could run $1,200. An A-1 Auto Transport professional can provide all the information you need. Or receive a free online shipping quote.
Are there any cost-saving options for shipping my car?

Yes. Because your car is consistently shipped with the greatest oversight and expertise, reducing shipping costs can happen if there's time and distance flexibility.  Standby shipping provides a lower rate if you can wait for an available transport slot that may add a couple of days to the process.  For extra savings, terminal-to-terminal delivery is worth looking at, too. Rather than door-to-door service, you'll use the closest freight terminals for vehicle drop-off and pick-up.
How do I prepare my car for shipment?

Taking some easy pre-shipment actions can help ensure a smooth vehicle transportation process. 
Prior to transport, completely clean your car. You'll be able to spot any pre-existing nicks or dents.
Remove or secure any loose parts like exterior trim or mirrors. This will reduce the chance of damage happening during shipping.
Make sure your vehicle is in reasonable operating condition so there are no difficulties during shipping.  Check the battery, tire pressure, and the absence of any powertrain leaks.
Ensure that the gas tank is only one-quarter full as your vehicle will only be operated for very brief periods of time.
Prior to transport, remove valuable gear and accessories that are not built into the car.  These items include GPS units and audio gear.  This is also the time to take out important materials like parking passes.  Also, remember to grab your toll transponder to avoid unnecessary charges that might happen during shipping.
You'll want two sets of car keys.  Give one to the transport company during the hand-off and keep the second as a backup set.  If needed, have the duplicate keys made before transport.
During the hand-off, take a full set of interior and exterior pictures.      This will create a record of your vehicle's condition before it gets shipped.
How long will it take to ship my car to or from Florida?

Shipping your vehicle within Florida or the South usually takes two to four days. So, for example, a delivery from St. Petersburg to Tallahassee might only be two or three days. However, a shipment across the country, like from Fort Lauderdale to Seattle, could require seven to ten days.  It's important to note that things like a hurricane and holiday traffic can affect delivery times. 
Who regulates car shipping companies in Florida?

Florida vehicle shippers are regulated by the Florida Department of Agriculture & Consumer Services. In addition, car transport companies that work in many states or that use larger trucks are overseen by the U.S. Department of Transportation/Federal Motor Carrier Safety Administration.
How can I check a Florida auto transport company's license?

The status of an interstate transport company's federal registration can be checked through the U.S. Department of Transportation.
How do I file a complaint against a Florida car shipping company?

Florida directs that complaints about an interstate car shipment be forwarded to the U.S. Department of Transportation. Issues regarding the unsafe operation of an auto transport vehicle can be sent to the Florida Department of Highway Safety and Motor Vehicles/Office of Commercial Vehicle Enforcement.