What's in this article?
Safe And Reliable Missouri Motorcycle Shipping Services By A-1 Auto Transport
Motorcycling through the state of Missouri is desired by many motorcyclists for its winding country roads. The hilly, then suddenly flat terrains can all be ventured through on paved roads. Nonetheless, before hitting Highway 5 on a bike in Missouri, make sure you look into the motorcycle laws.
Motorcycle shipping can be done quite easily. The hardest part is finding a company that you can trust to ship the bike. By paying close attention to ratings and reviews that the company receives, it will be easier to find a reliable motorcycle shippers. Then, all you have to do is decide which shipping method will work best for you and your budget.
A-1 Auto Transport Motorcycle Transport in Missouri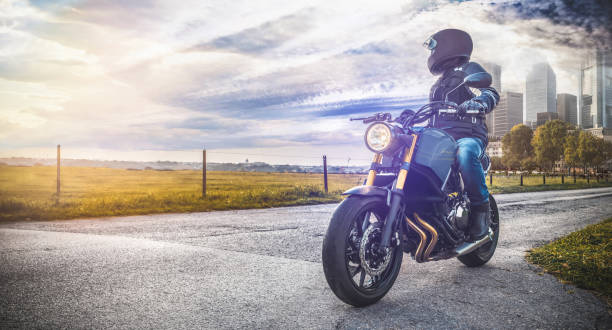 If you're living in Missouri and looking for transport services from motorcycle transport companies that are reputable and reliable, look no further than A-1 Auto Transport. They provide motorcycle transport to and from Kansas City, St. Louis Mo, Colorado Springs, Las Vegas, and more. Utilizing their online form, it is easy to get a motorcycle transported safely and on time with no problem.
Whether it's a Harley Davidson or any other motorcycle type you can trust that these motorcycle transport experts will take great care of your vehicle while in transit. A-1 Auto Transport Motorcycle Transport offers the most professional motorcycle shipping services in Missouri and beyond.
Different Methods of Shipping a Motorcycle to Missouri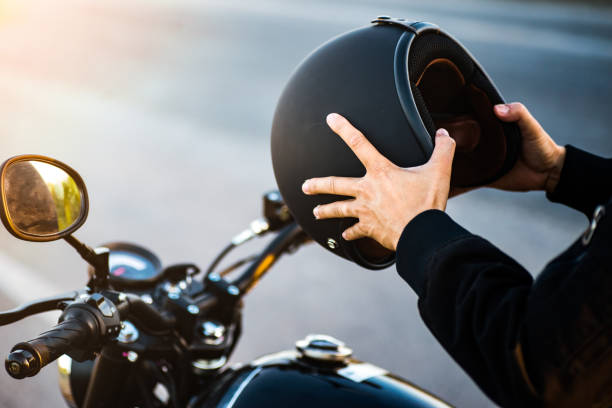 When it comes to shipping your motorcycle, there are several ways to have the bike shipped. Some of them are more expensive than others due to the fact that they offer extra protection during shipment. However, many motorcycle shipping companies will also offer insurance for the shipment.
Open Air Shipping - this is when the bike is placed on an open trailer or flatbed. Poor weather and road conditions might cause damage to the bike.
Enclosed Shipping - this is one of the safest methods of motorcycle transport shipment. The motorcycle is placed in an enclosed container for shipment.
Crated Shipping - this form of shipment requires that the bike be drained of all fluids and the battery must be disconnected. The bike is then placed on a wooden pallet and put into an enclosed container.
Door to Door - door to door motorcycle shipping is when the assigned carrier comes to retrieve the bike from a specified address and then drops it off at the final destination.
Terminal to Terminal - this is the most cost-effective method, but it requires that the owner of the bike drop it off at a terminal and then retrieve it from a terminal. The terminals might not be near your destination or place of residence so this could be a bother.
A-1 Auto Transport Ships Worldwide.
Get a Free, No Obligation to Buy, Motorcycle Shipping Quote.
Get my free quote now
or call us to do it for you:
Motorcycle Shippers In Missouri
Motorcycle Shippers in Missouri provide motorcycle transport services throughout the state, making it easy to get your motorcycle moved safely and securely no matter the origin or final destination. From St. Louis to Kansas City, motorcycle transport is available with a simple instant quote, allowing customers to assess their needs by inputting their zip codes among other factors.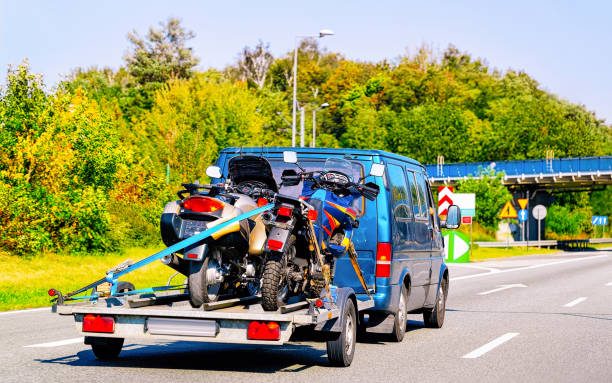 Tire pressure is monitored throughout the entire process and motorcycle transport services also include transporting of personal items along with your bike, so you can have all you need when your motorcycle arrives at its final destination. Assigned carriers will ensure that your motorcycle and belongings reach their intended location safely and on time, without any hassle!
Advantages of using Missouri Motorcycle Shipping Services By A-1 Auto Transport
There are many factors to consider when shipping your motorcycle. A-1 Auto Transport as one of the best Missouri motorcycle shipping companies has been shipping motorcycles for years and we understand the stress that can come along with it. Here are 8 advantages of using our Missouri motorcycle shipping services:
1.You won't have to worry about the condition of your bike when it arrives - We take great care of your motorcycle and will deliver it in the same condition it was picked up in.
2. We have a variety of services to choose from - Whether you need your motorcycle shipped door-to-door or terminal-to-terminal, we have a service that will fit your needs.
3. You can take advantage of our exclusive discounts - As a valued customer, you will receive exclusive discounts on our motorcycle shipping services.
4. We ship to all 50 states - No matter where you are located in the United States, we can ship your motorcycle to your desired destination.
5. We offer competitive pricing - Our prices are some of the most competitive in the industry.
6. We have a team of professionals who are passionate about what they do - Our team is comprised of highly-skilled professionals who have a passion for motorcycle shipping.
7. We are dedicated to providing outstanding customer service to each and every one of our customers.
8. As one of the motorcycle shippers, we have a wide network of agents located across the country - Our extensive network of agents allows us to offer our services in many states including Florida, New York, Denver, st Louis, Louis mo, Orlando, Seattle, Dallas, Tampa, Jacksonville, Detroit, Baltimore, and Miami NY.
Motorcycle Shipment Companies in Missouri
Nationwide Auto Transport LLC.
W. 9th St.
West Plains, MO 65775
(417) 257-2402
Able Auto Transport Inc.
RR 1 Box 20
Kahoka, MO 63445
(660) 727-2965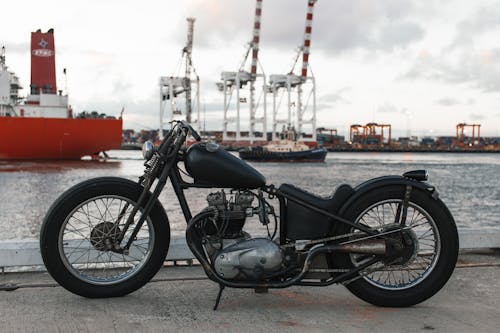 Hillbilly Auto Transport
32405 Missouri 5
Lebanon, MO 65536
(417) 426-5036
Mabro Auto Transport
1650 S Service Rd.
St. Peters, MO 63376
(636) 978-8100
Blue Highway Inc.
503 N. Pennsylvania
Lawson, MO 64062
(888) 818-3820
Useful Links
Missouri Department of Transportation
Popular Destinations: