What's in this article?
Safe And Reliable Maine Motorcycle Shipping Services By A-1 Auto Transport
Have a motorcycle shipped to Maine if you are moving there anywhere from the U.S. Even if you are going for a vacation in Maine or staying there a while, motorcycle shipment isn't that expensive and it will allow you to have some fun riding the scenic roads of the state.
Maine also known as the Pine Tree state has a variety of different landscapes, from marshes to coastlines and forests to fields, the state has so much to offer motorcyclists. Taking motorcycle rides through Maine in the warmer weather months is something all motorcyclists should take advantage of. The roads are long and paved and offer a scenic, peaceful ride.
What Are the Requirements for Motorcycle shipment to Maine?
Prior to having a motorcycle shipped to Maine, there are requirements that will need to be fulfilled. All of the requirements are standard, except when it comes to crated shipping. Crated shipping requires that the bike is drained of fluids and has the battery disconnected. All other shipping methods have different requirements:
The motorcycle must be cleaned. There mustn't be any dirt or debris.
Disconnect the alarm system if the bike has one.
Take off any and all loose or unnecessary items.
Check all fluids, tire pressure, and battery.
Inspect bike for damage- take pictures and notes.
Gas tank shouldn't be over a ¼ of a tank.
Of course, all motorcycle shipping companies are different. They may have other requirements as well, but the above are standard. When choosing a motorcycle transport company to help ship the bike, make sure that they have good ratings and reviews. You must feel that you can rely on them to safely transport your bike.
A-1 Auto Transport Ships Worldwide.
Get a Free, No Obligation to Buy, Motorcycle Shipping Quote.
Get my free quote now
or call us to do it for you:
Why You Should Use Motorcycle Shippers
Convenience – One of the most appealing reasons to use motorcycle shipping services is the fact that it eliminates the need for you to transport your motorcycle yourself. By choosing a professional shipper, you can sit back and relax knowing that your bike will be delivered safely and on-time.
Protection – Professional shippers have the tools and resources needed to properly secure your motorcycle during transport. From protective blankets to tie-down straps and durable cargo containers, you can trust that your bike will be well-protected while in transit.
Cost Savings – Professional shippers are experienced in moving motorcycles quickly and efficiently, which helps them maintain reasonable prices on their services. By contracting reliable motorcycle shipping services, you can save time and money on transporting your bike from one location in the major cities of Fort Lauderdale, Maine or Colorado Springs to another.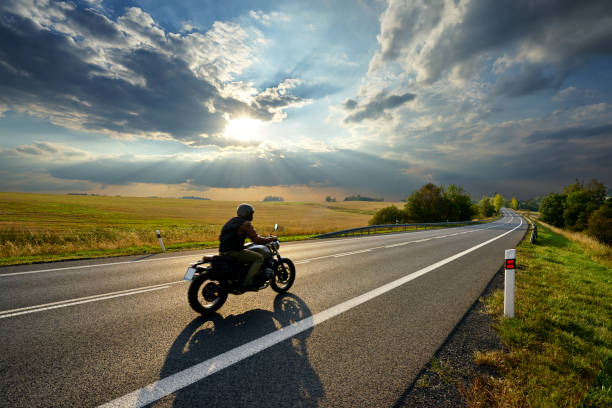 Insurance – Most reputable shippers provide insurance coverage for all motorcycles that they transport. This means that any damages incurred during transit are covered by the shipper's policy, making them responsible for any repairs or replacements needed due to their negligence.
Professionalism – Motorcycle shipping services are held to a higher standard of professionalism than most other modes of transportation. From their customer service representatives to the drivers who transport your motorcycle, you can trust that your bike is in good hands when it's being shipped. With professional motorcycle shipping services, you can rest assured that your bike will arrive at its destination in the same condition it left.
Why A1-Autotransport Is the Best in the Motorcycle Shipping Industry
When it comes to motorcycle shipping, nobody does it better than A1-Autotransport. With decades of experience in the industry and a team of experts dedicated to making sure your bike reaches its destination safely, we're the go-to choice for anyone looking for reliable transport services and we do it with great pride. We take extra steps to ensure that all our shipments are secure and handled with utmost care.
From providing the best shipping containers to tracking your shipment's progress, we go above and beyond to make sure everything goes according to plan. Plus, our prices are extremely competitive as you can see in our online form, meaning you get the best service at an affordable rate. So if you need a reliable partner for motorcycle shipping services, look no further than A1-Autotransport. We guarantee you won't be disappointed!
Motorcycle Transport Companies Out Of Maine
Below, are some of the motorcycle shipment companies available to you in Maine.
Rising Star Transportation
194 Bell St.
Manchester, NH 03103
(603) 244-3030
Crafts Transport Inc.
711 Lisbon Rd.
Lisbon Falls, ME 04252
(207) 353-6435
Asheville Auto Transport Inc.
87 Scribner Blvd.
Lewiston, ME 04240
(207) 782-7648
Popular Destinations: