What's in this article?
Car Transport Hawaii (Hi) Near Me : Ship Car to Hawaii
Safe And Reliable Hawaii Car Shipping Services By A-1 Auto Transport
The beautiful islands of Hawaii consist of a paradise to which many people on the mainland wish they could escape daily. Between the crystal blue waters of the Pacific Ocean and the colorful culture that permeates all aspects of life here, there is much to see and do, which makes this a huge tourist draw and a popular spot to relocate.
Car shipping to one of the islands can be expensive, but it is well worth it when you consider the ability you have to drive yourself to one of the many sites that can't be missed, particularly on the Big Island. From Honolulu's trendy downtown shopping district to one of the numerous picturesque beach settings, Hawaii is as much an experience as it is a destination.
Hawaii Car Shipping Companies Near Me : Ship cars to Hawaii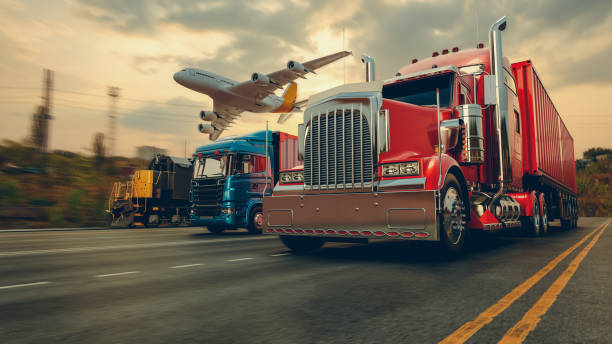 Looking for auto transport companies near you in Hawaii? shipping a vehicle to Hawaii can be complicated especially if you have no experience shipping cars or heavy equipment. Not only will you have to figure out how to ship a car across the ocean, say the 2,500+ miles to Los Angeles, but you'll also have to have to make arrangements about the delivery location. Shipping cars can be an overwhelming exercise, but our Hawaii shipping company is here to help with all of your transport needs.
We offer the most affordable option to ship a car to Hawaii from Mainland locations near West Coast. Let us know your plans, and we will take you through the transit times, cost, and the entire process. Our customers will attest that the car arrived at Mainland Port or other Mainland locations without a mark.
Tips For Handling Hawaii Car Shipping Companies
When you are looking to book Hawaii car shipping services, keep a few key tips in mind.
Plot out points of interest: There is so much to see in Hawaii that it can be easy to miss something. Do yourself a favor and plot out your points ahead of time to ensure that you get where you want to be and see as much as possible during your visit to this beautiful and scenery. Depending on your mission in Hawaii, our transport company will advise you on the best car type to ship. For instance, Port to Port service or transporting a car to Hawaii from Mainland.
Get a free quote ahead of time as it can be pricey going from the islands to the mainland: It can be pricier than usual to go from the mainland to the islands and back. Plan by getting as many Hawaii vehicle shipping quotes as possible so that you have time to find and book the company that provides a quote within your budget. Transporting cars require proper planning, especially if the delivery location or port service is far. Hawaii costs to ship cars vary depending on transit times, size of a car, and vehicle transport type; call us now to get a free quote.
You may need to ship more than once: If you plan to island-hop and want your car with you when you do, then you may need to ship more than once to ensure that you are independent during your travels. For such a situation, you need a flexible shipping car company that will move a car from one ocean transit to another.
How long it takes to ship a car to Hawaii depends on the departure location and transit times. Hawaii car transport company is a leading provider of vehicle transportation services. A trip to Hawaii should be experienced at least once, and the more independent you can be during your trip, the better.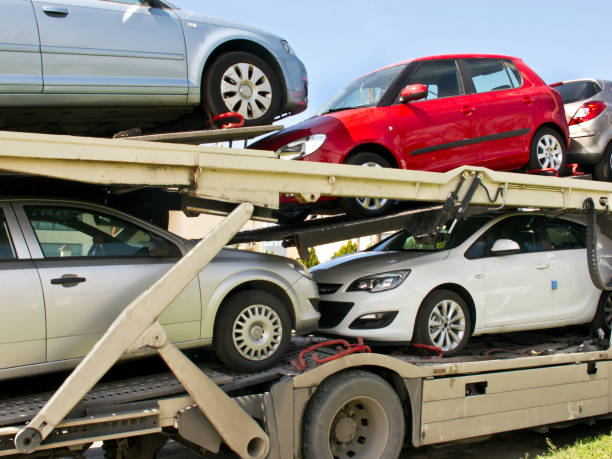 Safe Vehicle and Personal Item Transport to California and Hawaiian Islands
It's best to use your car to explore the island and take advantage of shipping services to get your vehicle from one island to the next. No matter the vehicle moving company you choose, the most important thing is that your personal items and the car arrived in California Tacoma, Oahu Hilo, East Coast, or any other Hawaiian Islands or Mainland Ports safe.
Visit the Hawaii Department of Transportation website for more information on shipping your automobile to Hawaii.
Long Distance Auto Shipping services to/from Hawaii
A1 Auto transport services handle shipments throughout the US, even to/from Hawaii. If you wish to transport a vehicle to Hawaii or another state or country, consult our staff regarding the most appropriate route and transportation method to your destination port and save money.
Land auto transportation is generally handled with open carriers since they're more convenient, and they can reach remote places that trains and planes don't have access to. For shipping a car, Hawaii shipping port pans across the Atlantic and is usually done by boat. It's far cheaper than a plane but slower. You will save money, but you will have to wait for days or weeks for your car to reach the destination port. Finally, shipping by plane is the fastest method. The cost to shift cars using a plane is high, and the booking process is too high compared to ocean transit. The cost of moving car via plane also depends on the size.
International Auto Transport from/to Hawaii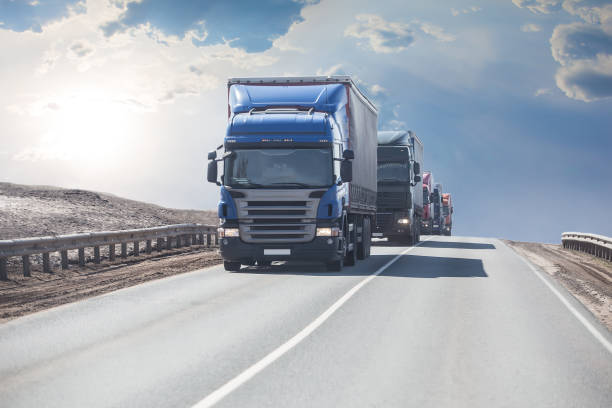 Although planes are an option and a faster one, most people prefer to shift their automobile by boat due to the lower price. It can take a few weeks to arrive at your country of choice, but you can plan so time does not become an issue.
You can transport your car with either a RoRo service or with a container. RoRo implies driving your car into the ship and then roll off. Shipping by this means is the cheapest option, but it doesn't allow you to ship a car with your personal items. On the other hand, if you put your car in a container, it can be shipped with as many personal items as you want.
However, keep in mind you'll be paying the car transport company for the payment of the entire container, regardless if you've filled it or not. You can also share a container with other clients, but this can lead to confusion and delays at the dock.
Cheap Car Hawaii Vehicle Shipping Options in Hawaii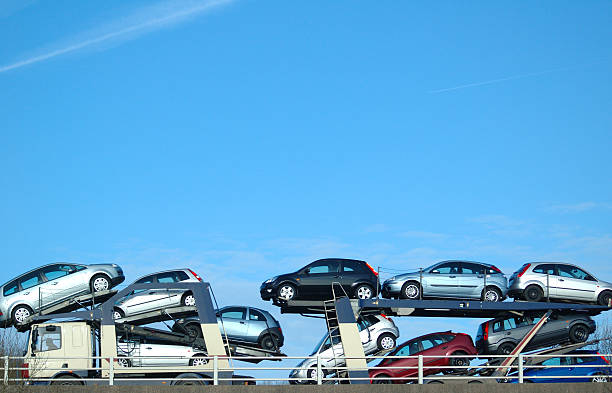 Car shipping to Hawaii from the mainland and vice versa can be very time-consuming and expensive. However, choosing the right vehicle Hawaii shipping company that's used to ship cars to/from this island will save you a lot of trouble. Although prices are very reasonable and sometimes even cheaper than transporting the car yourself, keep the following tips in mind:
Avoid air freight: It's much more expensive than other transportation methods, especially for heavy equipment. Your car should be shipped via boat and open carrier instead. Open carriers are much more affordable than enclosed ones due to their larger carrying capacity and availability. Your choice depends on your budget and the type of relocation services you're looking for.
Use the terminal to terminal transport option: It is cheaper than the door-to-door port service. The driver can pick multiple vehicles from a terminal, saving the company time and money. Because of this, the cost of such a service is lower also.
During certain transit times, auto transportation prices are lower depending on the vehicle's size. Montway auto transport has seasonal offers prepared for such times of the year to encourage potential customers to move their vehicle. You can take advantage of this and any shipping discount as long as you're eligible.
Luxury and Classic Cars Shipment to Hawaii
Owners of antique or exotic vehicles usually value time and quality of service more than anything. For such clients, an enclosed carrier is ideal. It delivers classic and luxury cars promptly while protecting them from outside danger (debris, weather conditions, dirt) and unfavorable incidents.
The top and side covers and straps of the car carrier secure the shipment on the trailer. The vehicle shipping option is specially calibrated to ensure a safe ride. Car transport company Hawaii uses direct routes, so your shipment gets to Hawaii in the shortest time possible.
Hawaii Auto Shipping Special Discounts
Auto-shipping services are offered at special prices to seniors and students that wish to transport their vehicle throughout the US. Military members that contract any of our services benefit from similar discounts. You can cut cost to carry a car even if you're not part of these groups if you take advantage of our seasonal offers. Contact Hawaii car shipping company to save money and get more information about the entire process.
Vehicle Transport Safety Measures in Hawaii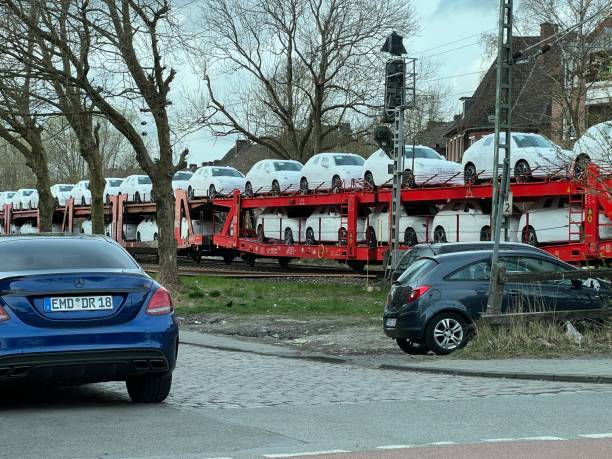 The biggest contributor to your car's safety during transport is the vehicle carrier. All carriers allow us to fix the car in place, preventing personal items or household goods from flying to a certain degree.
Because Hawaii vehicle transport company does not drive your car, the only risks to its safety are bumping into things in case of an emergency brake from the carrier during shipping. Since every car is strapped in place, there's no chance for them to hit each other. The surrounding beams also stop flying objects like pebbles.
You can choose an enclosed vehicle transport carrier over an open carrier to ship a car for optimal protection. However, open carriers are a perfectly safe and cheap car shipping Hawaii option from East Coast United States to Hawaii for a normal shipment. Make sure you switch off the alarm system to avoid unnecessary noises during shipping.
How to Request a Price Estimate from Car Shipping Companies From Hawaii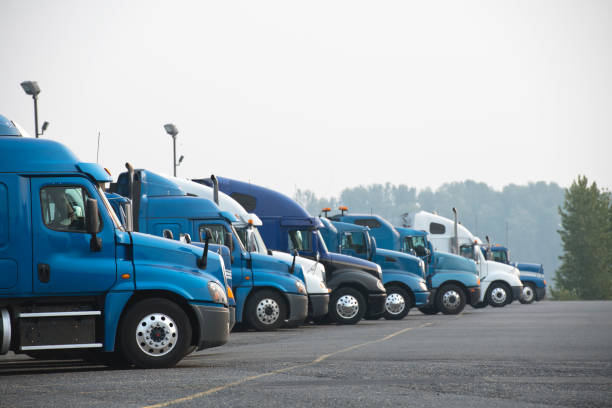 The easiest way to request a price estimate is with the online form you can find on all our pages. Click the "Get an Instant Quote" text on the top of the page to reach it. You can also access it faster by putting in your pick-up and drop-off points in the quote calculator, then click on "Calculate the cost to ship."
There will be a few more fields for you to complete afterward, which should only take you a couple of minutes. Take your time and complete them accurately to get a good response.
If forms are too impersonal, you can call our office and discuss your car shifting needs over the phone. You may contact us using the number listed near the form. We've had satisfied customers who've saved up to 15% on their Montway auto transport services price because they spoke to us directly.
Hawaii Auto Transport Companies Directory : Ship Car to Hawaii
Matson Terminals
This Hawaii automobile transportation company employs professionals among the best in the industry and specializes in shipping your car to Hawaii safely and carefully over water to and from the mainland.
1411 Sand Island Pkwy., Honolulu, HI
808-848-1211
Young Brothers
Young Brothers deliver cars, trucks, vans, SUVs, boats, motorcycles, and more in special containers. Always make sure to do a thorough inspection of your car before, during, and after the auto shipping process.
1331 North Nimitz Highway, Honolulu, HI
808-543-9311
Pasha Hawaii Transport Lines
If you need an affordable auto shipping option, then this business might just be the one for you. Pasha has car transportation rates that won't break the budget and an array of services to meet your specific auto shipping needs. Open-air and enclosed shipping vessels always meet customers' schedules. The car shipping company is known to have excellent customer service.
965 N. Nimitz Highway, Honolulu, HI
808-523-8625
Horizon Lines
Providing a lengthy track record with great reviews for solid car shipping to and from the mainland and an impeccable customer service reputation, Horizon provides a wide range of car shipping services to meet your needs. BBB accredited car shippers, check their reviews online.
1601 Sand Island Parkway, Honolulu, HI
808-842-5333
A&P Shipping Corporation
Providing auto shipping services for vehicles and other freight to and from the mainland with ease. Licensed, bonded, and insured to do business in the Hawaiian Islands and the United States. Offers military discounts/specials. Call or email them today for a free price quote. They have great customer service.
94-547 Uke'e St., Number 305
Waipahu, HI
808-677-1488
Vehicle Registration Process in Hawaii
A vehicle needs to be registered in a county of Hawaii, where the owner lives. The registration process varies by county. The requirements are a safety evaluation, submission of the registration application form and vehicle title, and payment of applicable fees.
If you have plans to relocate to Hawaii or purchase a vehicle, you need to register it through the Transportation office. This state is unique because the counties are in the form of islands. Vehicles are must be registered where you live.
Reminder: A new policy was implemented in 2017 requiring all Hawaii moped owners to have safety evaluations and register the mopeds each year. All counties are expected to comply with the new policy.
Before you move to Hawaii, or if you plan to stay for a long time, you need to apply for a permit or register the vehicle indicating the country you wish to reside in.
Hawaii Vehicle Registration Process for a New Resident
Your vehicle needs to be registered in 30 days if you plan to move to Hawaii. First, you need to secure a safety evaluation certificate coming from an authorized safety inspection office.
You need to submit the following documents to the nearest county:
A completed form (Registration of Vehicle Application);
A recent vehicle registration certificate;
An out-of-state document;
A receipt of shipment (indicating the vehicle's date of arrival);
A Safety Evaluation Certificate (Hawaii);
Manufacturer's vehicle weight proof (If no document is presented, your vehicle needs to be weighed using an authorized scale;
A Vehicle Use Certification Tax Form (this document will determine if you must pay taxes for your vehicle);
Pay all the applicable fees for registration.
Hawaii's Permit for Out-of-State Shipping Vehicles
If you do not have plans to stay for a long period in Hawaii, you have an option to apply for a temporary permit (out-of-state). You must have your vehicle inspected first at the nearest authorized safety check location.
You need to complete the details below in 30 days upon your arrival date:
Provide a recent registration card listed under your name.
Show your certificate of vehicle inspection.
Fill out the permit for the Vehicle Application form.
Submit a copy of the shipping receipt indicating the arrival date.
Pay the permit fee ($5).
After securing the permit, the license plates will be valid for up to 1 year or until the expiration date mentioned, whichever comes first.
Vehicle Registration in Hawaii
There is a minimal difference in terms of the registration process for every county in this state. There is a registration process example below for a county. You may contact the closest DMV local office to get the required details.
If you've recently moved to another county or purchased a car, you need to register the vehicle at the closest vehicle registration station near the county you reside in.
There is a slight difference depending on the following:
Vehicles purchased from private individuals;
Vehicle (pre-owned/new) purchased from a dealership in Hawaii;
Car

Shipping from

one county in Hawaii to another.
Purchased vehicles from a dealership: Purchasing a vehicle from a dealer is easy. Generally, the car dealership will process all the requirements to secure your vehicle's license and title, including collecting the registration fee.
Purchased Vehicles from Private Individuals
Your vehicle needs to be registered 30 days after your purchase it. Proceed to the vehicle registration station and send the following:
The title of the vehicle (endorsed by the last owner in your name);
A recent vehicle registration (Hawaii) from the last owner. For expired registrations and those due to expire in 45 days, you will be required to pay a renewal fee.
A duly completed Registration of Vehicle Application form. (All owners included on the document must affix their signatures).
A recent safety evaluation certificate.
Pay the vehicle transfer fee (which is $5).
If the ownership is not transferred and the registration is incomplete in 30 days, a late fee of $50 will be charged. Overdue taxes shall be billed depending on the number of years the vehicle wasn't listed for. You may confirm these details with the vehicle seller to identify who needs to pay the overdue taxes if needed.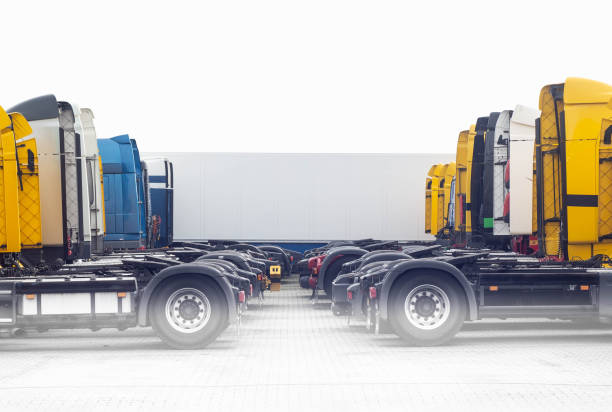 Auto Shipping to Counties within Hawaii
Vehicles from Hawaii should be registered depending on the area or county they are used in, rather than state registration. When you plan to ship a car to a county within Hawaii, you must register your vehicle using the new county residence address.
Proceed to a Department of Motor Vehicle office and submit the following:
A duly completed Registration of Vehicle Application form. All owners included in the document need to affix their signatures.
The vehicle's title.
Registration certificate of the vehicle.
Lienholder details (if applicable).
Payment of associated fees (like registration fees, which are indicated on the registration form).
Hawaii Military Personnel and Vehicle Registration
There are different rules in registering the vehicle. It varies depending on the location or the residency of the service member applying for car registration in Hawaii.
Military members assigned in Hawaii from another state: If you need to register an out-of-state car in this state, you must contact the DMV in Hawaii for further instructions.
There is no need to pay registration fees if you bought a car in the state or if you opt to register an out-of-state car.
Service members, Reservists, and those in tentative active duty as soldiers do not receive an exemption from paying registration fees. However, they may get an exemption to pay for vehicle weight taxes for at least one car listed under their name.
To be exempted from the registration fee:
Observe the recommended process listed above, whichever is applicable. AND
Complete and send the required form: (Certificate of Non-Resident form and Hawaii Certificate of Residency form).
A form needs to be filled out each time an application renews the registration, transfers car ownership, and moves counties within the same state.
If you decide to move to Hawaii, leave the vehicle in Hawaii or end your active duty as a serviceman, you will be required to pay fees, and you must process the registration of your vehicle in 30 days.
Hawaii military residents assigned within the state: Military members of the same state can register a car using a similar process for residents of Hawaii. They may be exempted from paying vehicle weight charges.
They need to secure a form to prove they are residents of Hawaii. The form is called a HI Resident Certificate. They may submit the form with the other documents indicated above to the closest vehicle registration location.
Hawaii servicemen residents assigned outside the state: If you are assigned outside the state as a resident in Honolulu, a vehicle registration may be done via mail.
You must perform the following:
Call the Customer Service of Honolulu.
Complete a Military Resident document when you register the vehicle.
Submit the complete form to the nearest DMV office (Hawaii) to make sure registration requirements are received in your present location.
Please call your assigned Vehicle Registration station if you need to check if this is an option for you if you live in Kauai, Hawaii Counties, or Maui.
Registration Fees for Vehicles
Car registration fees depend on your residence county, the weight of the vehicle, and other states/county taxes.
You must call your car registration office and ask for the cost of the associated fees.
Some examples of fees in these counties are:
The county fee is 12 US dollars.
A state fee is 45 US dollars.
The transfer fee is 5 US dollars.
State weight cost will range from 1.75 centavos per pound to a maximum of $300 if the weight goes beyond 10,000 pounds.
The county weight charge for trucks and passenger vehicles up to a maximum of 6,500 pounds is 1.25 centavos per pound, and if it exceeds 6,500 pounds, it would cost 2.5 centavos per pound.
The beautification fee is 1 US dollar.
The sticker replacement/renewal fee is $0.50.
The replacement of the plate is 5 US dollars.
The duplicate registration fee is 5 US dollars.
How to Secure a Duplicate Copy of the Vehicle Registration in Hawaii
You need to apply for another copy of the registration certificate once you lose the registration or in case it was damaged or stolen.
Proceed to the closest DMV location and do the following:
Submit a form called the Duplicate Vehicle Registration Certificate application.
Pay the associated fees charged by the county.
Vehicle Inspections in Hawaii
Hawaii requires the safety inspection of all vehicles before the registration process. A thorough yearly inspection is also required after registering the vehicle.
Bring your car to an authorized vehicle repair shop and service station. You need to provide:
Your present vehicle registration.
Hawaii vehicle insurance.
A group of inspection specialists will be able to evaluate if the vehicle passes safety standards. Once you pass the evaluation, you will receive a certificate of inspection, and a copy of the result will be submitted to the DMV. It may take 48 hours to update the information.
Inspection of emissions is not a requirement. It is the owner's responsibility to maintain it for a cleaner environment.
License plates in Hawaii: A standard license plate will be issued after successfully registering the vehicle. There is an option to order customized license plates. You need to pay the additional cost to get one, and it could take a longer time for you to receive them.
Other Hawaii Resources
Hawaii.gov - official government website for the state of Hawaii.
Hawaii Wikipedia Page - everything you need to know about the state of Hawaii.
University Of Hawaii - The University of Hawaii System includes ten campuses and dozens of educational, training, and research centers. As the public higher education system in Hawai'i, UH offers opportunities as unique and diverse as our Island home.
Hawaii On Craigslist - local classifieds and forums for jobs, housing, for sale, personals, services, local community, and events.
Related Information & FAQ
Frequently Asked Questions
Who is Responsible for Regulating Hawaii-Based Car Shippers?
In Hawaii, car shipping companies must be licensed by the Motor Vehicle Safety Office, part of the Hawaii Department of Transportation (HDOT). This office is responsible for issuing licenses to both individual and commercial drivers and maintaining the safety of Hawaii's roads.
Auto-shipping Companies moving cars between states also need to register with the Federal Motor Carrier Safety Administration (FMCSA), issuing each vehicle shipment company a USDOT number.
Where Can I Check a Hawaii Auto Carrier's License?
For more information about a specific carrier's license status, you should contact the Motor Vehicle Safety Office by phone at (808) 692-7650 or fax at (808) 692-7665. The office is open Monday through Friday, from 7:45 am to 4:30 pm Hawaiian Standard Time.
You can also find out about an interstate company's license from FMCSA's Safety and Fitness Electronic Record (SAFER) portal. You can request a company's USDOT number, using that information to look up the company's license status and safety record.
Where Can I file a complaint against my car shipper?
When you're filing a complaint against a Hawaii-based auto shipping company, you can use the form available on the Motor Vehicle Safety Office website. Simply fill out the form, print it out, and return it via the mailing address listed at the top of the form.
For interstate complaints, your first stop should be FMCSA. You can reach their offices by calling 1-888-DOT-SAFT (1-888-368-7238). Their offices are open Monday through Friday from 8 am to 8 pm Eastern Time. Make sure to call during their operating hours.
What are the available car shipping options in Hawaii?
Unlike transferring cars between other states, you can't simply drive across the state line. Instead, cars need to be transported over more than 2,000 miles of ocean, making car shipping complicated—and expensive.
While it is technically possible to ship your car via plane, the cost is usually far too high for the average customer. It can also be difficult to find space on a plane that's large enough. That's why most customers opt to transport their cars to Hawaii on ships.
There are two options when it comes to transporting your car on a ship. You can have your car loaded into the car shipping container, which offers protection against weather, ocean water, and accidental damage from debris or shifting. A cheaper option is to have your car driven onto the ship, which will be stored until it arrives in port. 
How Long Does It Take to Ship a Car to Hawaii?

It depends. The first part of the trip is getting your car to a port on the West Coast. The longer the distance is to the port, the more time it will take. The second portion is transporting your car from the mainland to Hawaii.

Ships travel much more slowly than planes, sometimes taking more than ten days, especially in inclement weather.

If you're planning to ship your car to Hawaii, you need to be prepared for your shipment to take several days. Because of the nature of sea travel, there's the potential for delays. As long as you plan well, you shouldn't have a problem.
Can I Safely Ship My Classic or Luxury Car to Hawaii?
Of course! If you're interested in bringing your luxury or classic car to Hawaii, Montway Auto Transport recommends that you send it in a car shipping container. This helps protect your car from any damage that might occur, including problems from severe weather, spray from the ocean, and damage from other shifting items in the load.
What Paperwork Will I Need when Shipping a Car to Hawaii?

Any time you ship your car to or from Hawaii, you'll need several pieces of paperwork. But don't worry—you probably have most of them already:
Driver's license
Proof of insurance
Current vehicle registration
Copy of the title
Authorization for leased or financed vehicles
Notarized authorization letter for anyone listed on the title that's not present
While this seems like much information, it is necessary because your car is being received in port. Having all of this paperwork ready will help to make the delivery process as smooth as possible.
Are There Discounts Available?

Many customers qualify for a discount on car shipping services for their cars to all major ports in Hawaii. Students and seniors are almost always able to get a discount, as are members of the military. You can also find seasonal Hawaii car shipping discounts, along with other special rates. Only if you, re a service member will you receive a military discount.
What are the different ways I can ship my car to Hawaii?

There are two ways to ship your car to Hawaii – by sea and by plane. A plane is costly but may be great for luxury or antique vehicles. Car shipping by sea is more affordable and more than good enough to move your car to various mainland locations in Hawaii.
How much does it cost to ship a vehicle to or from Hawaii?

There are a few factors to consider when pricing a vehicle transport to or from Hawaii:
The location of embarkment – this also includes any travel between your vehicle's starting point and the port from which it leaves
The type of vehicle you're shipping to Hawaii – larger cars are generally more expensive because they take up more space, reducing the area the transport company has to load more vehicles.
You request additional vehicle shipping services from your car transporter or broker, such as door-to-door port service, washing before delivery, etc.
How do I prepare my car for shipping to or from Hawaii?
Wash inside and outside of your car thoroughly
Disable your car's alarm system
Make sure the spare tire is inflated to the correct amount
Leave a quarter tank of gas in your car before shipping
You might want to consider a tune-up, but it isn't a requirement
Take pictures of your car and personal items before departure. Gets photos of all dents, scratches, and knicks. You will use these pictures when inspecting your vehicle upon delivery. View our shipping page to get more details on the cost to ship a car from or to Hawaii.  
What if I want to ship my car to a Hawaiian island without a primary port?

Many shipping companies will offer port shipping (Honolulu, Oahu Hilo, Kahului, East Coast, Street Long Beach, and Nawiliwili), Mainland Ports, and inter-island shipping.

The fees and services included for either will be different. For example, inter-island shipping will cost more because it requires a truck to meet the destination. However, if you can pick up or drop off your vehicle at one of the ports mentioned, using a truck is unnecessary, and the car shipping price will be less.
What Else Do I Need to Know About Driving in Hawaii?

The most important thing to remember about driving in Hawaii is that the state is a collection of islands connected by bridges. While there are some ferries, you may have trouble getting your car from one island to another.

If you're shipping a car from island to island, you'll probably need to hire an auto shipping company to get your vehicle where you need it to go.