What's in this article?
New York Car Shipping Companies
Safe And Reliable NY Car Hauling Services - NY Car Transport Services Near Me
Many people refer to NYas the Big Apple. Upstate New York is home to some of the most beautiful rural scenery in the country and many famous people call parts of the city home. There is certainly no shortage of entertainment options here, including shopping, beach mongering, visiting iconic sites such as the Empire State Building and Broadway Theater, or taking the ferry out to Staten Island to hang out at the boardwalk. While NY is home to one of the most sophisticated public transportation systems in the world, it helps to have a vehicle to get around.
Cost & Time To Ship Your Car Examples
Shipping To/From
Cost
Distance
Estimated Time In Transit

New York

to Boston
$215
215 miles
2 - 4 days
Detroit to New York
$469
625 miles
3 - 5 days
Brooklyn to Asheville
$525
700 miles
3 - 5 days
Illinois to New York
$682
909 miles
3 - 5 days
New York to Florida
$690
1150 miles
4 - 6 days
New Orleans to New York
$783
1305 miles
4 - 6 days
New York to Texas
$1058
1764 miles
5 - 7 days
Denver to New York
$1067
1778 miles
5 - 7 days
New York to Phoenix
$1204
2407 miles
7 - 9 days
Nevada to New York
$1025
2562 miles
7 - 9 days
New York to San Francisco
$1161
2902 miles
7 - 9 days
*Prices and times are estimated. They can vary depending on the season and what type of vehicle you are shipping.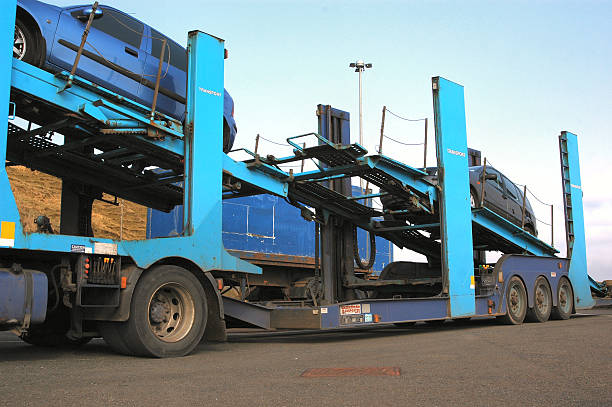 Car TransportCompanies New York Near Me
Looking for auto transportcompanies near you in New York? People are moving out of New York City in record numbers, nearly 46,000 in just 2017-2018, according to census data. Whether you're thinking of doing the same, or you're getting ready to move there for a new job in the city, we have you covered. We help with car moving in or out of the Big Apple, and we are ready to help. We have skilled drivers who get rave reviews from our customers every day.
Using New York Car Transport Services - Ship Vehicle To New York
When you are looking to book NY car shipping services, keep a few key tips in mind.
Shop around for car transport rates: Anything you do up north can be a pretty experience; shop around for a car moving company that provides you with the best rates for their

NY

auto transport services. If you get instant car shipping quotes from different car shipping companies, you are bound to find the one that best fits your personal budget.
Get ready to drive in the city: Driving your car is no easy experience, particularly if you aren't used to it. Prepare for traffic and more aggressive driving than you may be used to if you aren't from the city.
Plot points of interest: There is so much to see and do in the city. Plot out points of interest ahead of time to ensure that you don't miss anything as you drive around a visit various regions of the state.
Visit the New York Department of Transportation website for more information on NYC and the plentiful opportunities in which it can offer those visiting or relocating to the state.
Long Distance Vehicle Transport to/from New York City - Best Car Transporters New York
Now that trucks can haul more than 10 cars at once, few people bother to auto ship a car by themselves. Instead of driving across multiple states with your family, hiring a car transport service to do it for you is the most practical and cost-effective option.
Using a New York automobile shipping firm will save you a lot of money since you can split the cost of shipping with as many as eleven other people. When you use our New York auto shipping service, all you need to do is schedule it, be present (or send a friend) to hand over the vehicle and show up at the drop-off site when you get the notice announcing your car has arrived, saving you a lot of time.
International Car Transport from/to New York - Car Delivery Service Near Me
Shipping your car to another country can be very easy on your end. After discussing the details with our staff and setting up a pickup date, a driver will come by your house. There, you can sign the contract and the car will be on its way.
Our company is one of the best car shipping companies and we will take care of the rest. We will also make sure you won't fall into one of the numerous pitfalls that can happen with such moves. Import taxes, customs paperwork, and others often create problems for first-time shippers. We've faced these situations before and will help you avoid them.
Cheap Car Transportation Options in New York City: New York Car Shipping
There are a number of factors that determine NY car transport service rates, such as the distance, the size, the type of vehicle shipping service used for car transport, pickup/destination locations, the timeframe, the cost of fuel, and seasonal demands.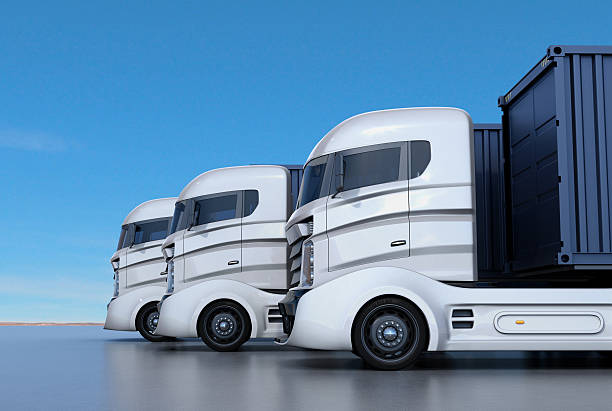 Shipping a car during the high season/summer can be more expensive due to carrier availability, so you may want your NYC auto hauling services conducted during the low season to enjoy a lower car moving rate. You can also consider shipping your car with an opencarrier as it is less expensive. Enclosed carriers are ideal for express deliveries, but for a normal shipment, an open truck is all you need.
If you can be flexible about the pick-up and drop-off locations, you can take advantage of terminal-to-terminal car shipping. You will have to take your car to a terminal near your home and pick it up from a terminal near your new location. This way, our trucks can pick it up, along with several other cars, from one central location. Since this saves us fuel and time, the New York auto shipping cost is cheaper than the alternative.
Shipping Luxury and Classic Cars in NY
Transporting luxury, antique, classic or exotic cars can be done in several ways depending on your requirements. If you don't mind the occasional bump or scratch caused by the weather or road debris, then an open carrier ship is a good option. There is also the risk of theft since the vehicle is visible to all, but such cases are indeed rare.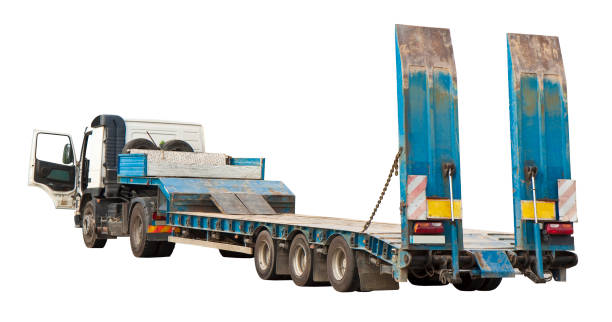 On the other hand, if you're looking for the best car transport service possible, then we suggest car shipping in an enclosed carrier. Not only will the vehicle be protected from road debris and thieves, but it will also travel directly to its destination, with no time wasted on dropping off other vehicles at their delivery location. Such carriers can easily pick up low-ground clearance vehicles, and your truck driver will send you regular updates during the transport.
New York Special Car Shipping Discounts
When it comes to New York shipping, seniors benefit from special rates. Similar offers are available to students, regardless of their state of origin, and to US military personnel. Everyone else can use our seasonal offering to lower car shipping cost. You may inquire what the best season for moving vehicles over the phone.
Car Shipping Safety Measures in New York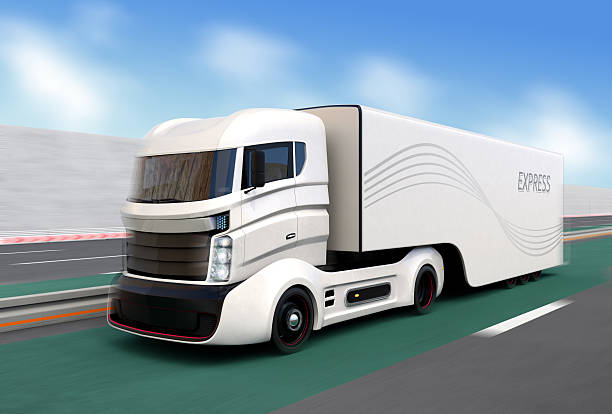 To ensure safety, the periodic inspection of our carriers is mandatory. Each truck should run smoothly, strap every car in place and offer adequate protection from outside elements.
Due to their design, the open carrier relies on the surrounding beams to protect vehicles from flying objects. However, if you want maximum protection, you can upgrade your service to an enclosed trailer.
In the event something damages your car, you are entitled to compensation from the company. Make sure you check it thoroughly at the drop-off point. Do not sign any papers until you're sure the automobile is in proper condition.
Services And Information
A-1 Auto Transport Ships Worldwide.
Get a Free, No Obligation to Buy, Auto Shipping Quote.
Get my free quote now
or call us to do it for you:
How to Request a Price Estimate
If you're shopping for a vehicle transport company in New York City, we recommend using our online form to get a free quote. We've placed the link at the top of each page, so it's easy to find. Make sure you follow our instructions, so you'll receive a good one.
Near the form is a phone number you can call if you've decided to use our New York car shippingservices. Our staff can answer all your questions and customize the shipment, so it suits your requirements. We offer several types of car movingservices, so if you'd like to minimize costs or need an express delivery, we can accommodate you depending on carrier availability.
New York Car Transport Companies Directory - Car Movers Services Near Me
NEW YORK auto transport company
All-States Auto Transport
The name is just what it implies: a car shippingcompany based in New York that ships to various states around the country. Licensed, bonded and insured nationwide auto shippers with great BBB-accredited customer reviews. Transports automobiles, vans, trucks, SUVs, motorcycles, boats and other heavy hauling with their open and enclosed carriers.
16 West 45th St., New York, NY
212-840-2818
Snowbirds Auto Transporter
Those people who go south for the winter just like the birds that migrate from this area of the country might find a kindred philosophy in thiscompany, which can get your car south and back again.
537 West 34th Street, New York, NY
877-872-1389
Always Affordable Auto Shipping
Anytime you need car shippingregionally, nationally or internationally, Always Affordable is just what it says: right on time and in on budget.
378 Washington Street, New York, NY
503-893-3003
Auto Shippers Express
Express is the key point behind this company's philosophy: they can get your automobile moved for an affordable price and in a very timely fashion.
954 Lexington Ave., New York, NY
646-925-0896
Knickerbocker Transport
Those looking for fairly affordable rates and different shipping options – including temperature control and fleet services – might find just what they are looking for in this New York transport company.
16 West 89th St., New York, NY
646-722-9905
Tara Shipping
Billing itself as one of the most affordable auto transport brokers in the industry, the company can take care of all of your vehicle shipping needs.
52 Reade Street, New York, NY
800-694-1024
FLUSHING
Queens Auto Transport
This car company in New York specializes in moving rare and vintage vehicles, as well as other types of vehicles, including fleets for dealers.
6123 190th St., New York, NY
866-830-7878
Vehicle Registration in New York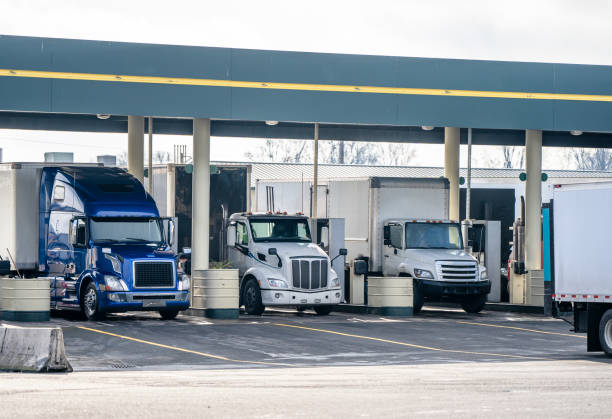 You have to follow these steps in order to register a car with the DMV of New York:
Visit the local office of the DMV;
Complete the application for vehicle title and registration;
Submit proof of ownership, vehicle insurance, and identification;
Pay the taxes and fees for the license plates and the title fee.
Registration for New Residents
When you take up residency in New York, you'll get a grace period of 30 days to register your car with the DMV.
To get your car registered, you must:
Submit proof of your identity and auto insurance, as the state of New York only accepts insurance from inside the state;
Submit a fully completed application for the car title and registration;
Provide the title of the vehicle;
Complete a form for an exemption in case your vehicle was bought prior to your move to New York;
Provide payment for the applicable taxes and fees.
Cars that have Liens
If your title is held by a lien holder for a loan you got on your vehicle, the DMV will get the information recorded on your title and registration. You should submit the following documentation:
The lien holder sent a car title copy.
A letter from your lien holder with the company letterhead, the owner's information, the make, model, year, and VIN, as well as confirmation that the title certificate in original is in the lien holder's possession and that the lien holder acknowledges the registration of the car in the state of New York.
A card for insurance in the state of New York.
An application for the vehicle title and registration.
A form for an exemption from taxes valid for vehicles purchased before you took up residency in New York.
Payment for the fees of registration.
How to Register a Car in the State of New York?
Vehicles circulating on the roads of New York have to be registered with the local DMV. The registration process might vary depending on the way in which you acquired the vehicle if you bought it from a private individual, or from a car dealership.
Car insurance: Whether you are driving or not, it is mandatory in the state of New York to have your car insured. You must provide proof of owning a car insurance policy if you are trying to register a vehicle in this state.
Vehicles Bought from a Dealership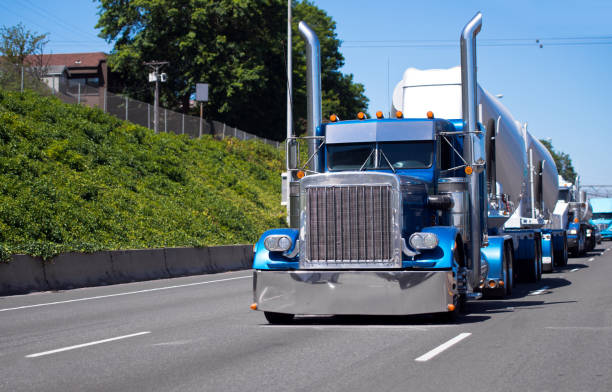 The registration process is easy for vehicles purchased from car dealerships, as the paperwork is usually submitted in your name by the dealership. Some companies will even issue temporary license plates and certificates for registration.
Due to them taking care of the paperwork for the registration, dealerships may charge a fee for this. If you decide to register the vehicle yourself, you should submit the following paperwork:
Documentation received from the dealership agent at the moment you bought the vehicle:
The origin certificate from the manufacturer,
The sale bill issued by the dealer,
The receipt for the sales tax.
Proof of insurance recognized by the state of NY.
A completed application for titling and registration.
An ID card.
Payment for the taxes and fees for registration.
Cars Bought from a Private Individual
If you want to transfer a vehicle title from one person to another, you need to have a car inspection done.
The registration process requires you to submit these documents:
The title of the vehicle and the sale bill with the signature of the seller
The damage disclosure and odometer statement must be filled on the backside of the certificate of title and signed by the selling party.
A vehicle insurance card recognized by the state of New York.
Your ID card.
A completed application for vehicle titling and registration.
Payment of the sales tax.
Payment of the registration fees issued.
At the moment of registration, you will receive a sticker as an extension for inspection that entitles you to a grace period of 10 days, within which you have to get your vehicle inspected.
Car Registration for Military Members
If you're a military member that resides in the New York state but is stationed in another state, you should register your car in the state in which you're currently stationed, and register with the DMV of New York upon your return. If you have to register a car in New York during your deployment to another state, you can register through a friend or family member or using mail.
Tax deferment for vehicles belonging to military members
Military members who reside in New York and are deployed in other states are able to defer the taxes on their vehicles if they renounce their NY residency while they are in another state.
To benefit from the tax deferment, one should complete an exemption form for sales taxes and pay the respective taxes when the military service is completed.
Military residents of other states stationed in New York
Military members stationed in New York can keep the registration from the state they reside in if they don't request residency in NY.
New York vehicle registration for absentees
If you are a New York resident and it an impossibility to present yourself to the local DMV for your vehicle registration, you can apply by mail or through a second party.
Secondary Party Registration
If you cannot present yourself at the New York DMV to apply for registration, you can ask a family member, a spouse, or a friend to submit the car registration application in your name.
You have to fill out the forms mentioned in the Mail Registration section.
Your friend, spouse, or family member needs to submit the forms you filled out as well as the identification documents for you as the person who registers and themselves as well.
The taxes and fees of registration must be paid.
Mail Registration
The steps that must be followed in the registration by mail process are:
Downloading the required forms from the online site of the DMV: application for titling and registration, the instructions on how to complete the registration application, a transaction statement, the tax exemption claim, a lien notice if the vehicle has a loan on it, and a credit of sales to claim credit for taxes paid to other states (if applicable);
Gathering the required documents:
Proof of ownership of the vehicle;
Proof of a car insurance policy issued by a New York insurance company;
Copies of your ID card;
Performing the payment of all registration fees and taxes by including a money order or a check in the envelope.
The above-mentioned paperwork must be sent by registered mail, express mail, or by certified mail to the local DMV office. If you wish to receive the registration to a specific address, and not to the one mentioned in your registration form, you have to include in the envelope a note with the return address clearly mentioned.
Please note the mail will be delivered in a period of a maximum of 2 weeks and that the DMV has a grace period of up to 90 days to process your application and reply.
Fees of Registration in New York
New York registrations cover a 2-year period, given that all the taxes and fees were paid in full. Some of the applicable New York taxes include the fees for the car's license plates, the sales tax, the fees for the title certificate, the tax for vehicle use, etc. Cars with more than 6 cylinders and electric cars are submitted to an extra fee of approximately $33 that covers the 2-year registration.
Registration of custom-built vehicles
Custom-built vehicles are subjected to a different registration process than regular vehicles. The New York DMV puts at your disposal a special application package that contains the forms you will need to get your custom-built vehicle registered.
Among the steps for the registration of a custom-built car are:
Getting the car's weight certificate.
Submitting photos of the vehicle.
Obtaining a VIN for the car.
Passing the vehicle through a regular safety inspection.
Car Inspections in New York
Vehicles sold by a dealership will get an inspection within the first 30 days from the sale and the responsibility of assuring the inspection process falls onto the dealer.
Vehicles sold by private individuals must be subjected to an inspection in one of the following 10 days after the sale, the extension period being assured by the inspection sticker received on the day of the sale.
Vehicles bought from outside the state will receive a sticker that should be used at their return to New York, before having the vehicle inspection.
Registering Cars Imported from Foreign Countries
Cars imported from other countries must pass the emissions standards of New York state at the Border Protection and Customs Office of the United States. A series of documents must be submitted in order to pass the process and to obtain a proper registration.
Other New York Resources
New York.gov - official government website for the state of New York.
New York Wikipedia Page - everything you need to know about the state of New York.
University Of New York - More than 175 years ago, Albert Gallatin, the distinguished statesman who served as secretary of the treasury under Presidents Thomas Jefferson and James Madison, declared his intention to establish "in this immense and fast-growing city ... a system of rational and practical education fitting for all and graciously opened to all." Founded in 1831, New York University is now one of the largest private universities in the United States. Of the more than 3,000 colleges and universities in America, New York University is one of only 60 member institutions of the distinguished Association of American Universities.
Frequently Asked Questions
How do I ship my car to or from New York?

Thankfully, sending your car to or from New York is easy. Will this include Long Island, Westchester, Syracuse, or a location outside of New York? Does your shipment involve New York City? A-1 Auto Transport can handle all the details for the stress-free shipment of your vehicle. Click for a no-cost-, no-obligation quote, or call us at 888-230-9116 for personalized assistance.
What extra services are available for shipping my car?

Auto transport typically involves shipping your car on an open trailer that's exposed to road debris and the weather. An upgrade to enclosed shipping may be a worthwhile option if you car is new or valuable. Another welcomed service is the door-to-door option which includes the added convenience of scheduled pick-up and drop-off times.
How much does it cost to ship my car to or from New York?

Your cost to ship a vehicle is determined by distance (transit times) and vehicle type. For instance, shipping a small sedan from Brooklyn to Buffalo could run $350. Yet, sending a large crossover from Rochester to Long Beach, California, might cost $1,200. The shipping professionals at A-1 Auto Transport can review all the options with you and provide an instant quote. Contact us today or get a free online shipping quote.
Are there any cost-saving options for shipping my car?

We're happy to suggest alternatives to reduce shipping costs. We'll never skimp on the care and expertise used to transport your car, so keeping costs down focuses on time and distance options. Consider standby shipping as one way to save money, you'll just wait a few days for the next available slot on the designated shipping route. Another cost-saving option is terminal-to-terminal service. Instead of door-to-door delivery, you'll just drop-off and pick-up you car at the nearest freight terminals.    
How do I prepare my car for shipment?

Prepping for vehicle shipping involves a few simple steps that will make for an easier process.
Check operating condition:  Make sure the vehicle is in good running order so there are no difficulties during car shipping. These steps should include checking fluid levels, battery condition, and tire pressure. In addition, check that there are no drivetrain leaks.
Secure loose parts: Remove or fasten any loose exterior components like decorative trim, mirrors, or an antenna. Otherwise, these objects may get damaged during transport.
Empty gas tank: Your vehicle will be operated for brief periods during transport, so ensure that the fuel tank is only one-quarter full.
Clean the car: Fully wash your car just before transport. You'll be able to better pinpoint any pre-existing blemishes.
Take out important items: As the car is prepared for shipping, remove any expensive or important things that are separate from the vehicle. This may include GPS units, audio gear, and parking passes. Remember to also take out any toll transponders to avoid unnecessary charges during shipping. Remove all personal items and household goods from the vehicle.
Have duplicate keys: You'll only need to provide the transport company with one set of keys, but having a backup set on hand is smart move in case something unexpected happens.
Take photos:  At hand-off time, take complete pictures of the vehicle's outside and inside. This will capture the pre-shipment condition of the car and provide a reference in case something happens during transport.
How long will it take to ship my car to or from New York?

It takes two to four days for most vehicle shipments within New York state or the Tri-State area. Longer distances, like from Rochester to San Diego, need seven to ten days. The weather and time of year can also alter delivery timeframes.
Who regulates auto transport companies in New York?
The New York State Department of Transportation/Motor Carrier Compliance Bureau oversees car shipping operations within the state. In addition, the U.S. Department of Transportation/Federal Motor Carrier Safety Administration regulates car transport companies that operate in many states or that use large trucks.
How can I check a New York car shipping firm's license?

The Motor Carrier Compliance Bureau can be reached by calling 518- 457-6512. An interstate shipping company's federal registration can be checked with the U.S. Department of Transportation.
How do I file a complaint against a New York auto transport business?

If your shipment crossed multiple states, send your complaint to the U.S. Department of Transportation. For New York-only shipments, contact the New York Department of Motor Vehicles. You can also reach out to the New York State Department of Transportation Motor Carrier Compliance Bureau at 518-457-5953.
What are the average rates for New York car shipping services?
You can expect to pay between $1,000 and $2,000 for open car shipping services from New York to another major city in the United States. Enclosed car shipping services are typically more expensive, costing around $900 more than open car shipping services.
Are there any restrictions on New York car shipping for luxury or vintage vehicles?
New York has no specific restrictions on shipping luxury or vintage vehicles. However, it is recommended to choose enclosed car shipping services for added protection and security during transportation.
What's the difference between open and enclosed transport for New York car shipping?
Open transport refers to transporting vehicles on an open trailer, where the vehicles are exposed to the elements and potential road debris. This is the most common and affordable method of car shipping. Enclosed transport, on the other hand, involves transporting vehicles in an enclosed trailer, providing added protection from weather conditions and potential damage. Enclosed transport is generally recommended for luxury, vintage, or high-value vehicles.
What insurance do New York car shipping companies provide?
New York car shipping companies typically provide insurance coverage for the vehicles they transport. The specific coverage and limits may vary between companies, so it is important to inquire about the insurance policy when obtaining quotes or booking services. Choosing a company that offers comprehensive insurance coverage to protect your vehicle during transportation is recommended.
What should I look for when choosing a New York car shipping service?
When choosing a New York car shipping service, there are several factors to consider. 

1. Reputation and Experience: Look for a company with a proven track record of reliable and professional service. Check online reviews and ratings to get an idea of their reputation.

2. Services Offered: Make sure the company offers the specific services you need, such as open or enclosed transport, door-to-door delivery, or international shipping.

3. Insurance Coverage: Verify that the company provides adequate insurance coverage for your vehicle during transportation. This will protect you in case of any damages or accidents.

4. Pricing: Compare quotes from different companies to ensure you get a fair price. However, be cautious of extremely low prices, as they may indicate subpar service or hidden fees.

5. Licensing and Certifications: Ensure that the company is properly licensed and registered with the necessary authorities. This guarantees that they meet industry standards and regulations.

6. Customer Service: Choose a company that offers excellent customer service and clear communication throughout shipping. They should be responsive to your inquiries and provide updates on the status of your shipment.

7. Delivery Timeframe: Inquire about the estimated delivery timeframe for your specific route. Make sure it aligns with your needs and expectations.

Considering these factors, you can make an informed decision and choose a reliable and trustworthy New York car shipping service.
What are the safety protocols followed by New York car shipping companies?
New York car shipping companies follow various safety protocols to ensure the secure transportation of vehicles. Some standard safety protocols include:

1. Vehicle Inspection: Before loading a vehicle onto a carrier, New York car shipping companies conduct a thorough inspection to document any existing damage. This helps ensure that any new damage during transport can be identified and addressed.

2. Secure Loading: Carriers are equipped with ramps and straps to load vehicles onto the trailer securely. New York car shipping companies take precautions to ensure that vehicles are properly secured and immobilized during transport to prevent shifting or damage.

3. Experienced Drivers: New York car shipping companies employ experienced and trained drivers who are familiar with the best practices of transporting vehicles safely. They adhere to traffic laws and drive cautiously to minimize the risk of accidents.

4. Insurance Coverage: Reputable New York car shipping companies provide insurance coverage for the vehicles they transport. This coverage protects against any potential damage or loss during transit.

5. Regular Maintenance: Carriers used by New York car shipping companies undergo regular maintenance and inspections to ensure they are in good working condition. This helps prevent mechanical issues that could compromise the vehicles' safety.

6. Communication and Tracking: New York car shipping companies maintain regular communication with their drivers and provide tracking updates to customers. This allows real-time monitoring of the vehicle's location and ensures transparency throughout shipping.

By following these safety protocols, New York car shipping companies prioritize protecting and securing the vehicles they transport.
How do New York car shipping companies handle damages during transit?
New York car shipping companies handle damages during transit by following a specific process. If any damages occur to the vehicle during transportation, it is important to notify the car shipping company immediately. They will then initiate a claims process to assess the extent of the damage and determine liability. 

The car shipping company will typically have insurance coverage to protect against damages during transit. They will work with the insurance provider to file a claim and seek compensation for the vehicle's repairs or replacement. It is important to thoroughly document the damages with photographs and provide any necessary supporting documentation to the car shipping company.

The car shipping company will then coordinate with repair facilities or other necessary parties to ensure that the damages are properly addressed. They will strive to resolve the issue in a timely manner and provide updates to the customer throughout the process.

It is recommended to carefully review the insurance coverage and claims process of the car shipping company before booking their services. This will help ensure that you are adequately protected in the event of any damages during transit.
How do New York car shipping services take tolls and other roadway fees?
New York car shipping services typically handle tolls and other roadway fees on behalf of the customer. These fees are usually included in the overall cost of the shipping service. The car shipping company will calculate the estimated tolls and fees based on the specific route and provide a comprehensive quote that includes these expenses. They will then handle the payment of tolls and fees during transportation, ensuring a smooth and hassle-free experience for the customer. It is important to clarify the toll and fee handling process with the car shipping company before booking their services to avoid any misunderstandings or unexpected charges.
What happens if I need to cancel my auto transport reservation?
Let us know if you need to cancel your auto transport reservation.