What's in this article?
Utah Heavy Equipment Shipping Services by A-1 Auto Transport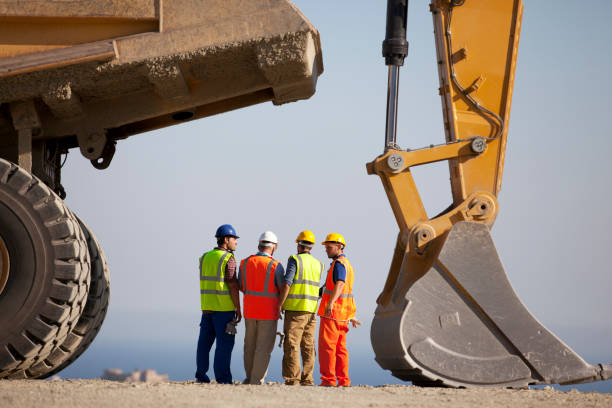 At A-1 Auto Transport, we're the best choice for heavy shipping and hauling services in Utah. We operate throughout the entire US, and can handle jobs of any type. From local and intrastate shipping, to cross-country heavy hauling and even international shipments, we do it all – and our team will ensure your equipment is delivered safely, on time, and on budget. Get a free quote now to get started with A-1 Auto Transport.
Utah Heavy Equipment Transport Pricing & Time To Ship Examples
| Shipping To/From Utah | Cost | Distance | Estimated Time In Transit |
| --- | --- | --- | --- |
| Utah to Des Moines | $1097 | 627 miles | 3 - 5 days |
| Utah to Yonkers | $3876 | 2215 miles | 6 - 8 days |
| Utah to Oxnard | $1230 | 703 miles | 3 - 5 days |
| Utah to Fayetteville | $2214 | 1265 miles | 4 - 6 days |
| Sioux Falls to Utah | $1830 | 1046 miles | 4 - 6 days |
| Charleston to Utah | $3817 | 2181 miles | 6 - 8 days |
| Fort Collins to Utah | $849 | 485 miles | 3 - 5 days |
| Killeen to Utah | $2105 | 1203 miles | 4 - 6 days |
Insurance For Hauling Heavy Equipment In Utah
While all heavy haul companies will provide some kind of insurance policy when transporting your equipment, this insurance may not cover the full value of your machinery. Federal law only requires a certain level of insurance coverage.
For this reason, A-1 Auto Transport highly recommends purchasing additional insurance coverage whenever shipping heavy equipment in Utah. After you get a quote from our team, we can help you learn more about your options and get the coverage you need for peace of mind.
Types of Equipment We Ship In Utah
We ship a tremendous variety of heavy equipment and machinery in Utah, and have experience moving smaller loads that fit on standard flatbeds, as well as oversize loads that require special planning, preparation, and permitting.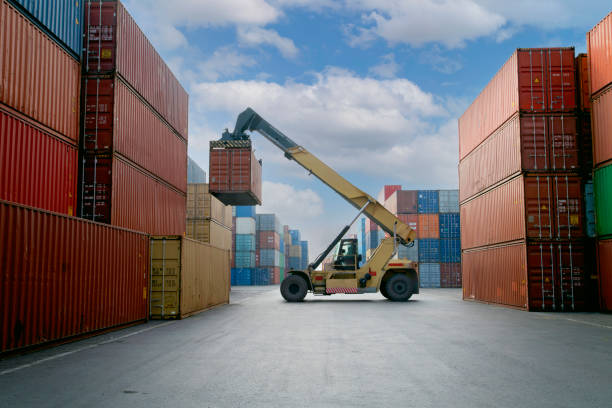 Common types of machinery we typically move include:
Excavators and backhoes
Pile drivers
Tractors and combine harvesters
Forklifts
Engines
Dump trucks
Trenchers and scrapers
Engineering and industrial equipment
Hydraulic equipment
And more.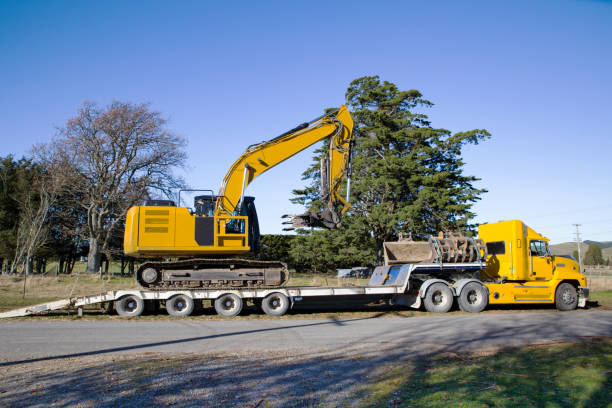 The team at A-1 Auto Transport has the tools, experience, and skills to handle the planning and execution of even the most complex and difficult heavy hauling jobs in Utah. So don't wait. Get a free quote now, or contact us online if you've got any further questions about what we do.
7 Factors to Consider When Selecting Your Salt Lake City Heavy Equipment Transport Company
Reputation
The first factor to consider when selecting a New York Heavy Equipment Transport Company is the company's reputation. It's important to do your research and check reviews to make sure you're dealing with a professional and reliable service provider.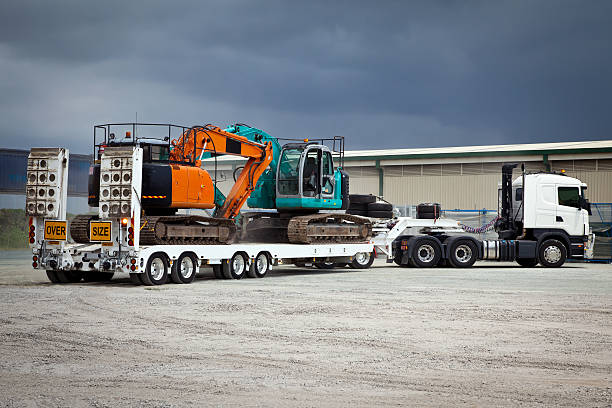 Cost
Cost: While cost should never be the only deciding factor, it is certainly important to consider. Look for a company that offers fair prices for their services.
Quality of Service
Quality of Service: The quality of service provided by the transport company is another significant factor to consider when selecting a provider. Make sure they have adequate insurance coverage and provide reliable, safe shipping methods.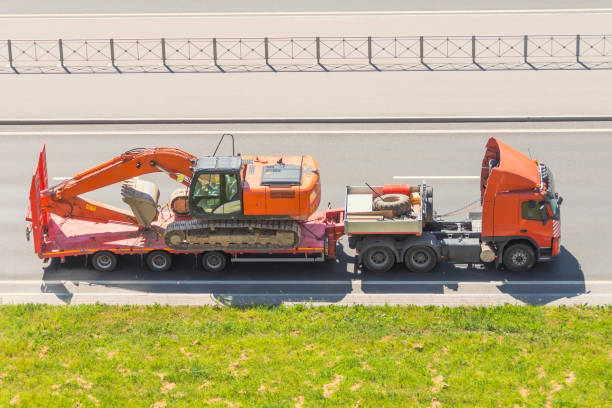 Delivery Times
Delivery Times: When it comes to moving heavy machinery, it's important to have an estimate of delivery times for your shipment. Make sure the company can provide you with a realistic timeline for when your equipment will be delivered.
Flexibility
Flexibility: Another factor to consider when selecting a provider is their level of flexibility in terms of accommodating special requests or changes in transit.
Support
Support: Good transport companies should also offer excellent customer service and support throughout the process.
Certification
Certification: Finally, you should look for a provider that is certified to transport heavy machinery, as they will have the necessary safety procedures in place to ensure your shipment is handled properly.
Benefits of Choosing A-1 Auto Transport for Your Utah Heavy Equipment Shipping Needs
At A-1 Auto Transport, we specialize in providing top-notch Utah heavy equipment shipping services. As professional heavy haulers in the transport industry we provide our customers with reliable transport options across the state's main interstate highways and through Union Pacific railroads.
From wheeler machinery to farming tractors, A-1 Auto Transport can provide an extensive range of shipping equipment no matter the size, weight, length or type of equipment you need moved.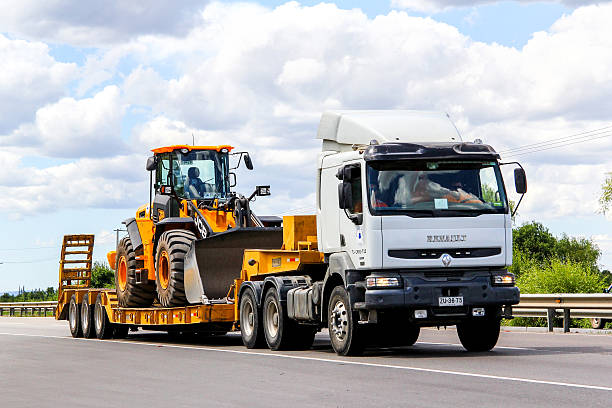 Our professional transporters boast of experience in shipping construction materials, oil rigs and other heavy stuff using reliable flatbed trucks with a max width 8.5 ft for large items shipped from west valley city and other cities within Utah. A-1 Auto Transport provides nearly all forms of equipment transportation for businesses requiring specialized transport services throughout the region. Feel free to contact us today to utilize our maximum capacity transport facility!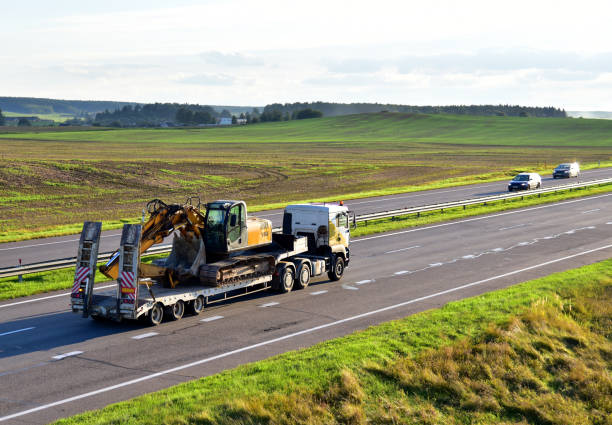 Frequently Asked Questions
How much does it cost to ship heavy equipment to Utah?

Informing you of the exact cost may be difficult for the organization since it may change from what they told you. Prices may vary depending on several things.

The organization may provide a figure to help you understand its pricing range. Their representative will additionally give you specific instructions on how to proceed. You can ensure the delivery of heavy equipment this way.

Based on prior deliveries, the company calculates the price. Location is the most critical element impacting the cost of heavy equipment hauling. The cost increases about the distance traveled.

Your delivery destination will fix the pricing, and everything will revolve around it. This means the closer the delivery, the more affordable this task will be. It will be expensive and may cost a fortune if it has more distance.
How long does it take to transport heavy equipment to Utah?

The time factor is concerning, but it can't be precisely known as it depends on other details. But to understand your delivery, you may ask the company for the expected days your cargo may arrive.

The availability of carriers and drivers is essential. As they are the primary helpers of this process, it is a must to check if they have time. Along with this factor, the weather also determines your heavy equipment delivery. During harsh conditions, it is a risk to continue with the shipment. There is a high chance of getting your heavy equipment damaged. So during this, drivers are advised to put the delivery on hold.

The traffic factor can delay your delivery even if the conditions are back to normal. Predicting the exact timing is complex and not considered an easy task.
Will my heavy equipment be secure during the hauling process?

The hauling process needs experienced people. Experienced people will give you peace of mind regarding your valuable heavy equipment. But before finding the correct company, you must know the procedure you need to follow.

As a client, it is a must to complete these steps. The first is making sure you don't send the equipment dirty. It is not the responsibility of the company to clean the equipment. They are going to deliver it as it is.

You must also ensure that the equipment you send is free from harm. In that case, damaged equipment can face further destruction and will not be the company's fault. So you must check your equipment for any damages.

Lastly, if your heavy equipment has any removable parts, you must secure them. Please keep it so it won't fall off or misplace.
Will my heavy equipment be insured?

Professionals advised that you check a third-party website for reading reviews. Websites like message forums, Reddit, and Facebook pages can guide you to the correct place. Select a company willing to provide additional insurance coverage if the initial scope does not work out for you. Review the policies and ask about the confusion before placing an order.