What's in this article?
Tennessee Heavy Equipment Shipping by A-1 Auto Transport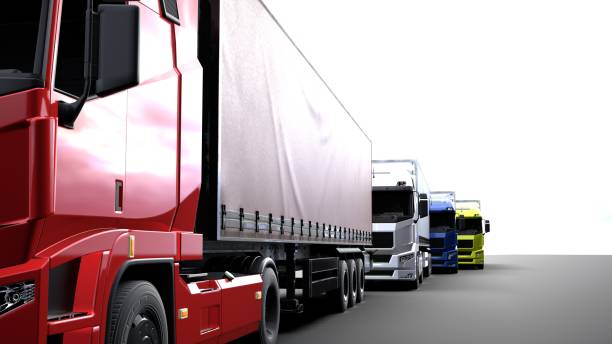 Tennessee is home to some of the state's busiest airports, major ports, and an international airport near its southern border. The primary airport in the northwest corner of the state is served by several transport companies capable of handling heavy loads. Additionally, two rivers run diagonally through the state: the Mississippi River to the southeast and the Cumberland River to the southwest.
Heavy equipment and machinery shipping in Tennessee is an essential service for businesses and individuals who need to move large items across the state. Large items can include everything from construction equipment to motorcycles, boats, cars, and more. Moving these objects can be a difficult task due to the size, weight, and location of the item. Fortunately, there are a variety of companies in Tennessee who specialize in shipping heavy equipment and machinery.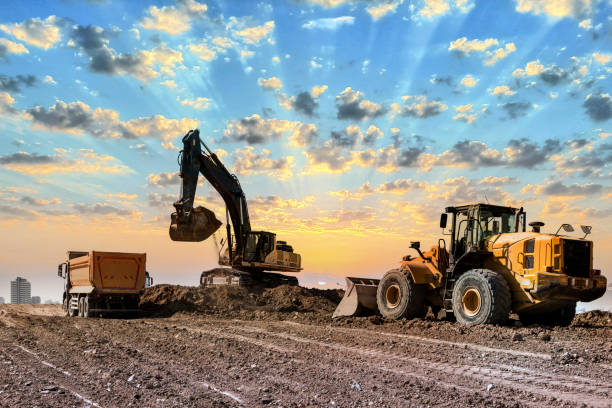 The process of shipping heavy equipment and machinery can be complex, but the right shipping company will help ensure that your items are delivered safely and on time. They will handle all aspects of the process, including loading the items onto a truck for transport, securing the item, and providing tracking information to ensure the item reaches its destination. Shipping companies also provide insurance coverage for items in case of damage or loss during transit.

Factors to Consider When Choosing a Tennessee Heavy Equipment Transport Company
When it comes to heavy equipment hauling, there are many factors to consider before selecting a shipping company. The most important ones include experience, reliability, cost-effectiveness, safety, customer service and convenience. In Tennessee, there are several providers that offer quality services for transportation needs.
Experience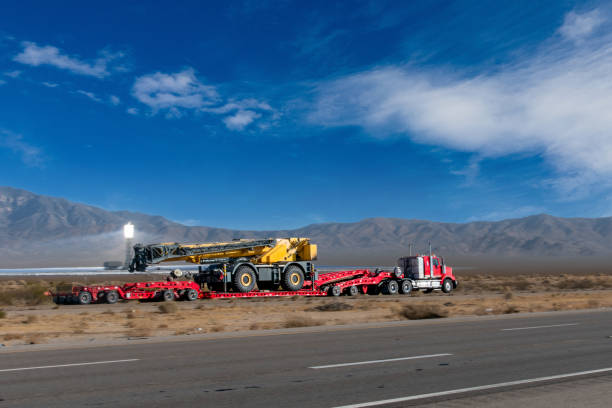 When choosing a heavy hauling company, it is important to find one that has extensive experience in the field of heavy equipment shipping. This ensures the team have the necessary knowledge and expertise to handle any situation that may arise during transit. It also means they are well-versed in all state and federal regulations regarding oversize loads, step deck trailers, RGN trailers and flatbed trucks.
Reliability
Time is of the essence for heavy equipment shipment and machinery. That's why it is important to choose a shipper who has a proven track record for on-time delivery and reliability. The company should also be able to provide up-to-date information about the whereabouts of your cargo throughout its entire journey.
Cost-effectiveness
The cost to ship heavy equipment can vary depending on the size and weight of the load, as well as its destination. It is important to research providers to find one that offers affordable rates while still delivering a quality service. It's also wise to consider any additional fees or surcharges associated with specific states or international airports.
Safety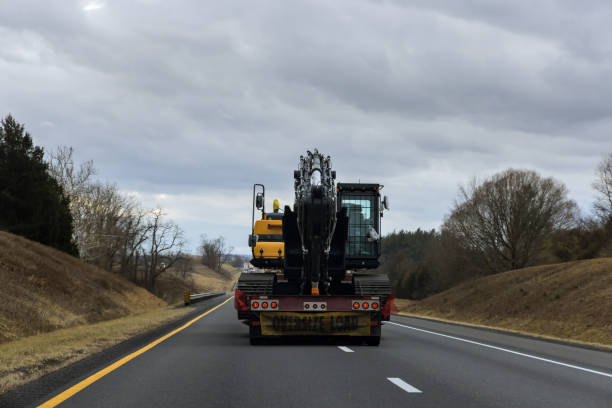 An experienced provider will know how to properly secure your cargo for transport, including the use of straps, chains, and/or cranes. They should also be able to ensure that all safety protocols are followed, such as checking the weight, size and clearance of the load before it is shipped.
Customer Service
It is essential to find a company that provides excellent customer service and communication. Look for one that is available 24/7, can answer any questions you may have in a timely manner, and that keeps you informed of the progress of your cargo throughout its shipping journey.
Convenience
Tennessee has two international airports, the largest being in Nashville, as well as seven interstates that run through the state. The fourth-largest inland port is located in Chattanooga and it serves as a major port for cargo entering and leaving the country.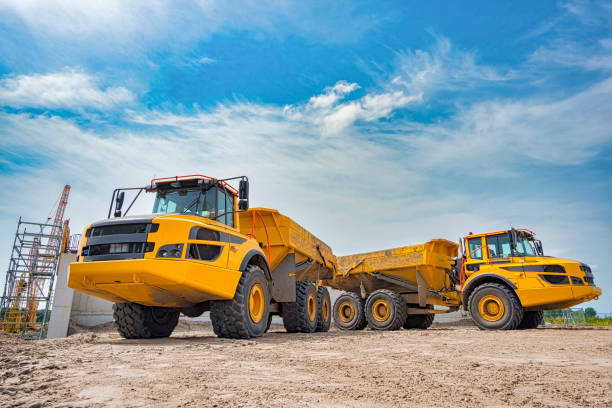 There are also two other airports: one in Johnson City to the northeast corner of the state, and another near its southwestern corner. This means you should be able to find a shipper that services your transport needs no matter where in Tennessee the job is located.
Overall, it is important to do extensive research when selecting a heavy equipment shipping company. Be sure to consider all of these factors before making your decision: experience, reliability, cost-effectiveness, safety, customer service and convenience.
By doing so, you can be sure that your cargo will arrive safely and on time. With the right provider, you can have peace of mind that your heavy equipment will get to its destination in a timely fashion.

If you're interested in heavy equipment shipping services in Tennessee and are exploring your options, A-1 Auto Transport is a great choice. We operate in Tennessee and all other US states, and have specialized in heavy hauling services for years.
From local shipments to state-to-state, cross-country, and even international heavy equipment shipping, we do it all. Get a quote online now to learn more about our services and see why A-1 Auto Transport is the #1 choice for heavy haul shipping in Tennessee.
Preparing your heavy equipment such as agricultural machineries for shipping by a professional hauling company is one of the steps necessary to ensure safe and timely delivery. It will also help you avoid any unnecessary costs associated with improper preparation. Here are some tips that may be helpful when preparing your machinery for shipping:
Prepare Your Machine for Shipping by Tennessee Heavy Haulers
Clean the Machine
Before any type of shipping equipment, it is important to thoroughly clean your machinery. This includes washing away dirt and debris, as well as taking care of any rust or other damage that may need repair especially when shipping construction equipment.
Label all Parts
Labeling all removable parts will help ensure they are returned with the machine in one piece. If a part needs to be removed, make sure to mark it clearly and correctly.
Check for Damage
Carefully inspect all parts of the machine for potential damage prior to shipping. Make sure any existing faults or loose parts are noted and repaired before shipment.
Take Photos
Before sending your machinery out, take pictures of the entire machine to document its condition prior to shipment. This will help you determine if any new damage occurred during transit and hold the hauling company responsible for any resulting costs.
Secure all Parts
Make sure all removable parts are secured properly so that they do not get lost or misplaced during transport. If possible, wrap them in protective material to prevent any further damage.
By following the above tips, you can help ensure that your machineries arrive on time and in good condition. Always be sure to document all steps taken prior to shipping and work closely with a trusted hauling company to guarantee secure transport of your valuable equipment.

Tennessee Heavy Equipment Pricing & Time To Ship Examples
| Shipping To/From Tennessee | Cost | Distance | Estimated Time In Transit |
| --- | --- | --- | --- |
| Tennessee to Paterson | $1603 | 916 miles | 3 - 5 days |
| Tennessee to Phoenix | $2917 | 1667 miles | 5 - 7 days |
| Tennessee to Lincoln | $1419 | 811 miles | 3 - 5 days |
| Tennessee to Indianapolis | $612 | 350 miles | 3 - 5 days |
| Orlando to Tennessee | $1153 | 659 miles | 3 - 5 days |
| Portland to Tennessee | $4219 | 2411 miles | 6 - 8 days |
| Columbus to Tennessee | $773 | 442 miles | 3 - 5 days |
| Dallas to Tennessee | $1216 | 695 miles | 3 - 5 days |
Insurance For Hauling Heavy Equipment In Tennessee
If you're planning to ship heavy machinery in Tennessee, it's advisable to explore your options for additional insurance coverage during the shipping process. While all transport providers must provide insurance up to limits required by federal law, they may not fully cover your equipment in case of an accident.
At A-1 Auto Transport, we can help you explore your options for additional insurance when shipping heavy equipment in Tennessee. Get a quote now to learn more and get the peace of mind you need while shipping your machinery with our experienced logistics team.
Types Of Equipment We Ship In Tennessee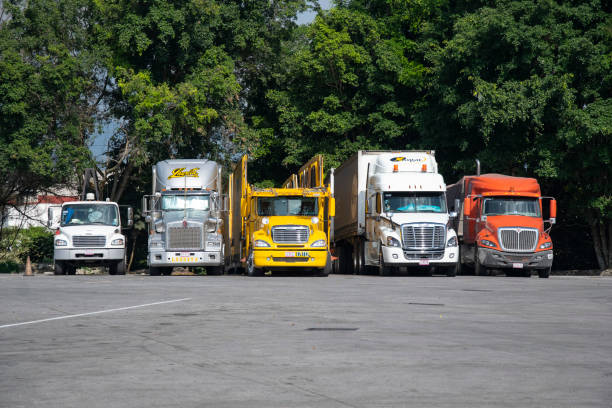 You can count on A-1 Auto Transport to ship almost any kind of equipment or machinery in Tennessee. Our talented drivers, experienced logistics coordinators, and specialized trucks will ensure that your equipment arrives on time and on budget. We frequently ship a large variety of heavy equipment including:
Pile drivers
Bulldozers
Excavators
Engines
Industrial, engineering, and construction equipment
Farm and agricultural equipment, such as tractors and combines
Forklifts
Hydraulic equipment
Trenchers & scrapers
And more. If you need to ship any kind of equipment or machinery in Tennessee, A-1 Auto Transport is the go-to-choice. From standard loads to oversize shipments that require special planning and permissions, our team of logistics partners will get the job done right. Get a quote now, or contact us online if you have any further questions about what we do.
Advantages of Choosing A-1 Auto Transport for Heavy Equipment Shipping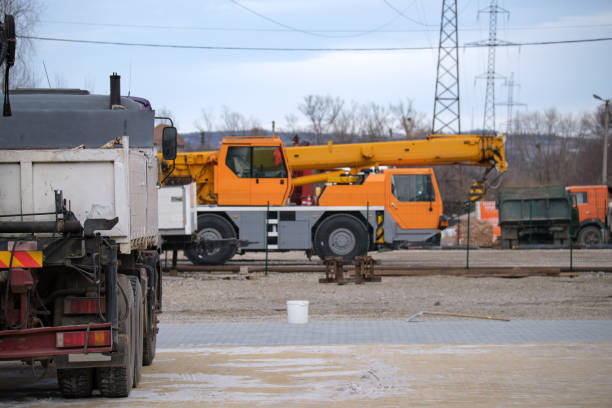 A-1 Auto Transport offers motorcycle shipping services all across Tennessee and beyond. With flatbed trailers available for oversize loads and specialist hauling services, we can take care of the shipping of your equipment with ease. Whether it's a shipping container, construction or other types of large machinery, we have the resources to make sure your items reach their destination securely.
We offer transport services throughout the state, from the state's busiest airports in the southwest corner to major ports and international airport in the east near the state's southern border. Our primary airport is located in the northwest corner of Tennessee on the Mississippi River, offering easy access for over dimensional loads for max length runs diagonally southeast. In addition to our airport services, we have transport resources along the Cumberland River which runs diagonally southwest.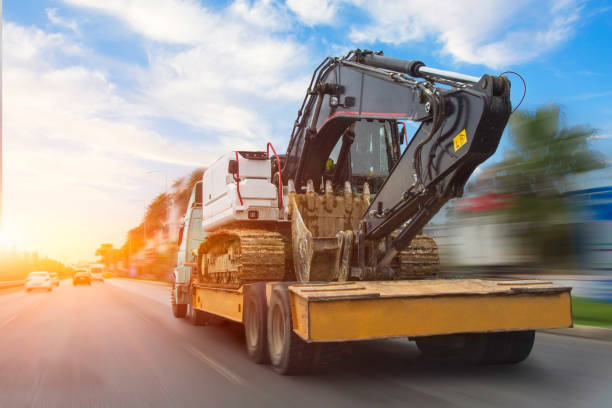 Our interstates run throughout Tennessee and make it easy to save time when transporting goods from one side of the state to the other. We can offer complete cargo hauling and shipping services for loads of all sizes. Whether you're just shipping a single piece of equipment or need to move an entire load, we have the resources to get it done for you.
A-1 Auto Transport is your reliable partner when it comes to transporting large items within Tennessee and beyond. With our experience in the industry and our commitment to providing quality service, you can trust us to get your cargo where it needs to go safely and efficiently. Get in touch with us today for a free consultation about your shipping needs. We look forward to providing you with the best hauling services in Tennessee.