What's in this article?
Safe And Reliable South Dakota Motorcycle Shipping Services By A-1 Auto Transport
South Dakota is a wonderful place for motorcyclists. With it being one of the least populous states in America, and full of gorgeous pine forests and mountains, there are many scenic routes for a motorcyclist to enjoy some solitude in nature. Having a motorcycle shipped to South Dakota is a wise decision for any biker.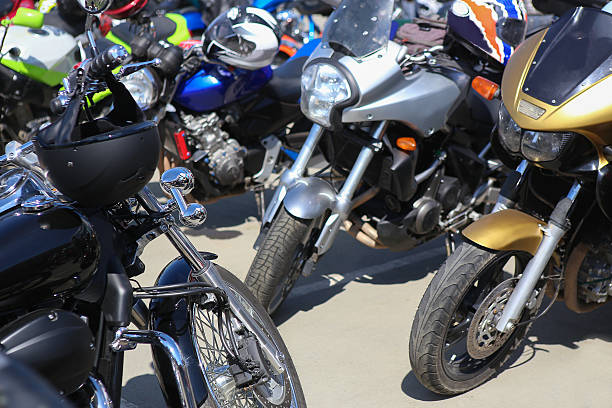 With a little research, finding a dependable shipping company is easier than you may think. Simply pay attention to the ratings and reviews given to the company by past customers. Customers that had great or poor experiences with the company are sure to tell of their experience. This will help you to find a transport company in South Dakota that you can trust to ship your motorcycle.
Standard Requirements for Motorcycle Shipment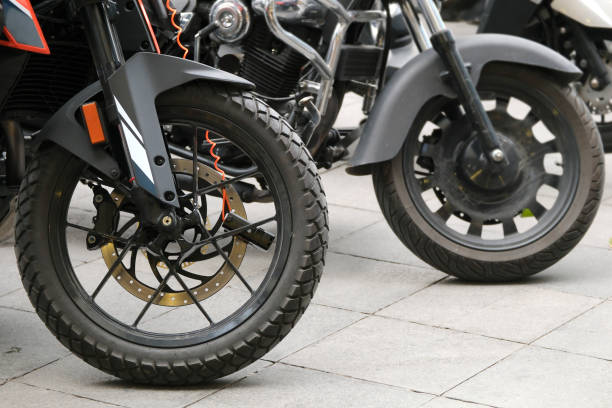 As with any type of shipping, there are standard requirements that must be addressed before sending your motorcycle off to South Dakota. These requirements are the same for all shipping methods unless you have chosen crated shipping. Crated shipping requires the bike to be drained of all fluids and for the battery to be disconnected before it is shipped.
The Requirements:
The gas tank mustn't be over a ¼ tank full.
The motorcycle must be washed and free of all dirt and deposits.
There cannot be any loose or unnecessary items on the bike. Make sure to remove them all.
Check the fluids, battery and tire pressure.
Inspect the bike for existing damage. Log all dents and scratches. Take pictures.
A-1 Auto Transport Ships Worldwide.
Get a Free, No Obligation to Buy, Motorcycle Shipping Quote.
Get my free quote now
or call us to do it for you:
The Methods of Motorcycle Shipment Available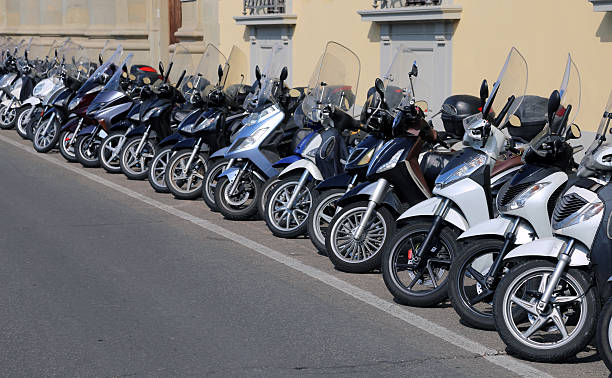 Not all companies will offer the same methods of shipment, but as listed below, these are the methods available. Some companies will offer insurance during shipment. It is always wise to purchase this insurance as it will assure the safety of your motorcycle.
Enclosed Shipping
Crated Shipping
Open Air Shipping
Terminal to Terminal
Door to Door
Factors to Consider When Choosing Motorcycle Shipping Services
Choosing the right motorcycle shipping services can feel like a daunting prospect. With so many companies out there, it is important to carefully consider the different factors that can affect the quality of service you receive and ensure your motorcycle safe travels.
Location
When looking into motorcycle shipping companies, start by researching their location – doing business with a company based in South Dakota or Sioux Falls will give you an intimate working relationship, as well as peace of mind knowing your bike is in good hands.
Experience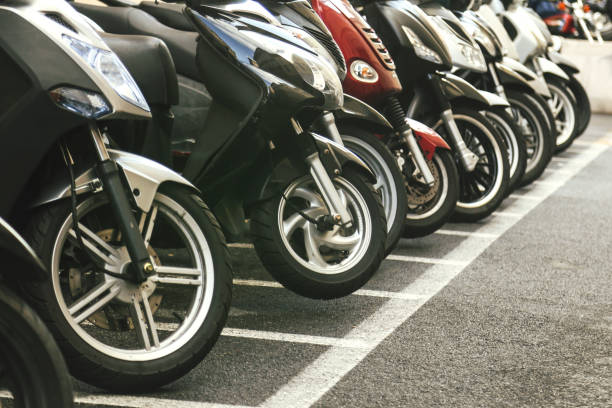 You'll also want to evaluate the experience and expertise of select your ride; Highly experienced motorcycle shippers with an extensive background in South Dakota Motorcycle Shipping are more likely to know all the ins-and-outs of the Sturgis Rally and beyond than a standard transporter.
Communication
Communication is key, so don't be afraid to ask questions (as direct as possible) about their delivery route from Rapid City SD, coverage options until their arrival, insurance policy, and contingency plan(s).
Available Services
When researching potential motorcycle transporter make sure they offer ancillary services like door-to-door pickup/drop off, express delivery and packing/crating for extra protection during shipment (especially if you're dealing with one time riders shipping bikes across country)—also inquire about any additional handling fees associated with each upgrade.
Cost
Finally cost should be one of the factor for choosing between motorcycles shippers; send a few quotes requests for bikes being shipped from Colorado to Florida or Florida to Orlando and Tampa—you may find one provides superior customer service at a similar price point or maybe one company offers flexible payment Plans.
Ultimately selecting the right motorcycle shipping service has a lot to do with preference but making sure you reviewed the seven essential factors before finalizing your decision is worth extra effort—an enjoyable ride costing less than expected can make all the difference when planning ahead for that next great trip!
Advantages of South Dakota Motorcycle Shipping Services By A-1 Auto Transport
A-1 Auto Transport offers reliable and competitively priced South Dakota motorcycle shipping services to citizens of the state. We are a renowned provider of high quality, reliable and secure motorcycle transport solutions in Sioux Falls, Rapid City, Sturgis, and other parts of South Dakota.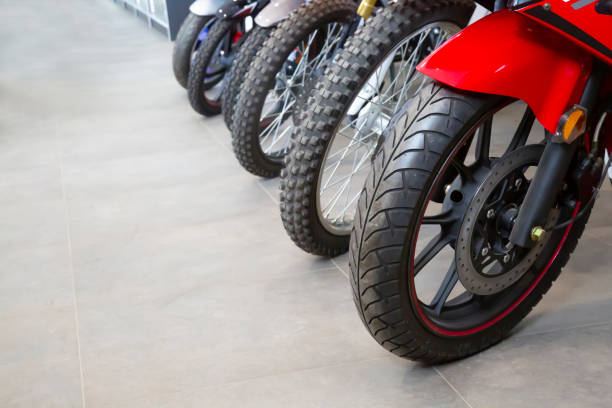 Whether you are heading out to the world renown Sturgis Motorcycle Rally in the Black Hills or searching for an easy way to ship your bike from South Dakota to Colorado Springs for an open road trip adventure, A-1 Auto Transport has you covered.
With years of experience transporting motorcycles across the US, from North Dakota to Florida or Jacksonville to Denver without incident, we are dedicated to keeping your bike safe while on its journey.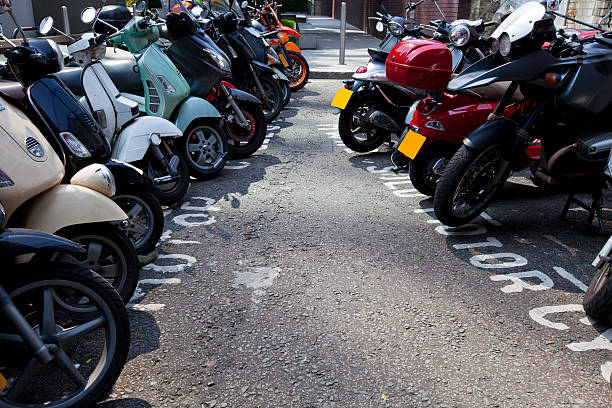 Getting started with our service is simple too: just fill out the online form on our website to receive a free quote and expert advice on how you can get your beloved ride shipped in no time. Our experienced team will help provide assistance with crated shipping as well as trusted open air shipping solutions and are willing to empty gas tanks prior to loading for an additional fee – due diligence that every customer appreciates.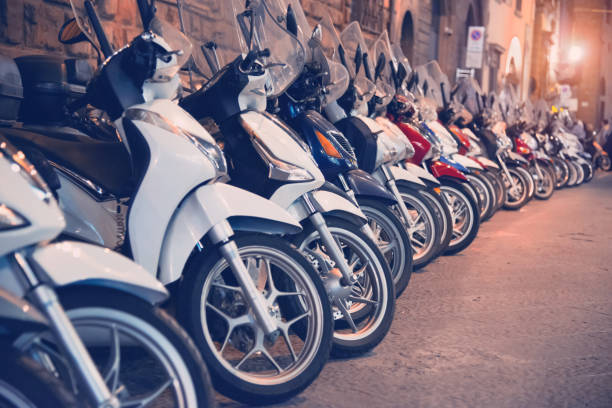 From South Dakota motorcycle rallies attended yearly or a one time event, A-1 Auto Transport is here to ensure safe delivery of your valuable bike to its final destination at highly competitive rates​.
Motorcycle Shipping Companies in South Dakota
Schilling Auto Transport Inc.
4701 E. 22nd St.
Sioux Falls, SD 57110
Summit Transport Services
1604 E. Iris PI
Sioux Falls, SD 57103
(605) 331-2095
Popular Destinations:
Frequently Asked Questions
How much does it cost to ship a motorcycle to South Dakota?

This genuinely depends on the specifics of your request. The shipping provider must first receive an exact description of the size and weight of your motorcycle. You will be charged more if your car weighs more than the standard cap of 700 pounds.

Without a doubt, distance is another important consideration. Your delivery will cost more if your pick-up and drop-off points are farther apart. This also holds true if either location is remote because getting in touch with you will be more difficult for the business.

What you choose to exclude depends on the method of transportation you choose. Although your motorcycle won't have much space, covered transit is more expensive and far less accessible than open transportation.

Furthermore, door-to-door delivery and terminal-to-terminal delivery are both popular delivery methods. If the first scenario happens, the shipping business will deliver the box immediately to your door; if the second scenario happens, you must ride your motorcycle to the terminal.

That is still more affordable even though it is less convenient right now. Also, even if you live far from the terminal, the cost of the fuel will add up to the whole amount. Asking your company if there's a terminal near you helps because you can actually drive your motorcycle from there without extra costs.
How long does it take to transport a motorcycle to South Dakota?

In this situation, it is impossible to get a precise figure. The national average for open carriers is $940, whereas the average for enclosed carriers is $1,300. Nevertheless, as only cross-country deliveries are included in these data, they only apply to persons who reside outside of South Dakota.

Your provider will ask you for delivery information when you get a quote so they can provide an accurate price.

Before shipping your motorcycle, a company usually needs to consider a number of factors. Even seemingly unimportant factors like the weather greatly impact logistics; storms inevitably cause delays, while extreme heat overheats engines.

If your company utilized a huge carrier, it might be less expensive, but the delivery would take longer because you would have to wait for your turn in line with the driver's schedule.

You may track your order using the GPS system at A1 Auto Transport to find out when it will arrive.
Will my motorcycle be secure?

You won't need to be concerned about your motorcycle's safety as long as you pick a reliable business. Your movers will merely use a ramp to push the car onto the carrier, then secure it with ratchet straps.

You could have to pay extra if you want a more expensive model with greater protection. However, it is not frequently required. Use enclosed conveyance if you feel that more security is necessary. Even though the price will increase, you won't be bothered.

Even without it, the vehicle won't move while traveling because a good manufacturer employs many eyelets and straps. All you'll need to do is make sure you prepare it properly. It must first be cleared of any unnecessary parts, and then the tank must be emptied since you can't have liquid inside and thoroughly cleaned.
Will my motorcycle be insured?

Any business that is really running will have insurance. As a result, your motorcycle will be protected if it is damaged.

It also emphasizes how crucial it is to choose your company wisely. If a business charges less than rivals, it must be making concessions, and thus, you shouldn't select them.

If it is insured, you may sustain losses in the event of an accident. Consult the South Dakota state website for a list of all the authorized businesses to help you make a wise choice.